Building up a heritage through wine
Montalcino is a typical Tuscan village that has constructed an identity and business founded on its love of quality wine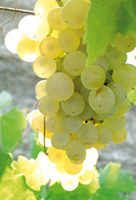 In the near future, no Romanian wine list will be free from a minor invasion from a few Gauls, some 'fashionable' New World titles, a couple of local brands and, of course, labels which have helped Italy retain its first position in the ranking of wine exporters worldwide.
Out of these wines, Rosso and Brunello from Montalcino are champions. And if we add the large number of Italian businessmen, tourists of other origins who have the habit of drinking Italian wines (and without them Italy would not be able to export so much) as well as Romanians who are close friends of Italy, we can conclude that these wines will enjoy a fair success in Romania.
There are 120 vineyards in Montalcino. The Sangiovese grape is the base for wines produced here, which are subject to very tight regulations and Brunello would not be Brunello if it did not respect these rules.
A vineyard is not allowed to produce more than eight tonnes per hectare. The wine has to stay for two years in barrels, but it has to wait for five years before it can be marketed (six in the case of Reserva).
Marketing this wine one year earlier can only be done under the 'Rosso' name, which can be sold one year after it has been produced, before the next harvesting, which starts on 1 September. These restrictions may seem over-the-top, but they have turned Montalcino wines into a worldwide phenomenon, with benefits for the inhabitants of the area.
Artists, poets, actors, spies, oenologists from ancient times to the present day, industrialists and aristocratic families have all found in Montalcino great taste pleasures.
Biondi Santi, Fattoria dei Barbi, Romitorio, Colombini, Ciacci Piccolomini, Poggio Amorelli, Sant' Appiano are further examples of identity and diversity which share the same aim: quality.
Tradition pays
In 1800, Ferruccio Biondi Santi selected a vine which he planted in the new Greppa vineyards, thus marking the beginning of a success, which is repeated over the entire area and, in time, other wine makers take on the Sangiovese Grosso vine. This means that we do not have to take as a figure of speech the text from the Biondi Santi's marketing literature which states: "a result of research carried on for 200 years."
The top class of regional Italian wines - the DOCGs - from Barbi include Birbone Toscana, Brusco dei Barbi, Rosso Montalcino and the wines which the family produces in Chianti. The peak of this pyramid is the dry Riserva (2000 - 2001) Brunello, with almost 14 per cent alcohol and residual sugar of 1.4 g/l. This wine can squeeze in next to any big French Chateau's variety and offers connoisseurs the chance to mature it for an extra 15 to 20 years.
Would you like a dry and non-aggressive white wine ideal for quenching your thirst? Do you admit that you have a hard time when trying to find a direct, honest and not so expensive wine? Tuscany's white wines could be the solution.
Exclusive taste
Sant'Appiano's Bianco di Toscana is made of malvasia (60 per cent) and trebbiano (40 per cent) but this is not the 'clou', but the area from which it is harvested: from just one hectare! It is very clear that such a wine cannot be found in a cash & carry store.
Castello Romitorio is part of the oenologic and artistic creation of contemporary painter Sandro Chia. He himself said he makes wines with the same passion which he puts into painting. The labels are decorated in Chia's own hand and act as yet another impulse for art lovers.
For all those in love with beauty and good taste, the above lines are a piece of news, a comment, a documentary, but an invitation at the same time.
Catalin Paduraru
www.evinoteca.ro