Pharmacies face uncertain future
Producers on the pharma market are mostly foreign-owned, but the majority of retailers and distributors remain in domestic hands. Corina Mica asks leading market players if this will change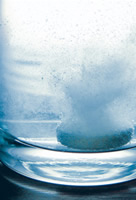 Romania's 1.76 billion Euro pharma market is preparing for further consolidation in its retail and distribution sectors.
This sector grew by 23.4 per cent during the first quarter of this year compared to the same period of 2006, according to pharma research institute Cegedim.
Whereas most medicine producers active in Romania are to some extent foreign owned, this is not true of the retailers and distributors. Only one of the top European players has stepped in: German-based Anzag, which has taken over 60 per cent of distributor Farmexpert.
"There are more foreign-owned producers because this segment has been more interesting for foreign investors so far," says Zentiva country manager Mariana Wencz.
After 1990, the pharma industry did not witness a steady growth. Experts blame poorly-thought out legislation implemented after the 1989 revolution. "This did not allow for a normal development of this market, unlike other central and east European countries," argues Wencz.
Pharmaceutical production is complicated. It needs technology that requires huge investments, especially if owners wish to have production facilities in line with the highest manufacturing standards, says GlaxoSmithKline's vice president and general manager David Lechleiter. Good Manufacturing Practices (GMP) have been compulsory in Romania, as in the whole EU, since January 2005.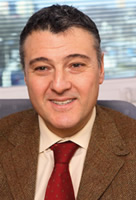 Most distributors are talking to foreign investors to bring them in as partners or to dispose of their assets, says Roberto Musneci, Serban & Musneci
Some argue that the delay in the development of producers at the beginning of the 1990s was an advantage for investors, because they played an important role in developing drug portfolios in Romanian production companies. Producers were stepping into a virgin territory with a great development potential.
This was extremely different for retail and distribution.
But the current situation is viewed by many as a normal development phase of an industry on its way to consolidation. Entry thresholds are decreasing for producers, distributors and retailers, which leaves room for more market players in the pharma retail field and fewer in production.
"Romania's pharma market is evolving towards a more professional one, with substantial help brought in by foreign players, but at the same time with the appearance, maintenance and development of local players," says Cegedim Romania's president Petru Craciun.
The annual pharma consumption per capita in Romania is around 71 Euro, still very far from the rate in western Europe and the 2004 wave of accession countries, where it stands in excess of 100 Euro.
"Romania is growing fast and that makes it attractive despite the growing volatility and uncertainty of the healthcare system, but it still has a long way to go until it reaches the EU average," says Roberto Musneci, senior partner at Serban & Musneci Consulting and former head of GSK Romania. "One thing is not a bet: if Romania continues to grow between 13 and 20 per cent per year, making it the most interesting growth rate in Europe, in order to reach EU average, it'll take Romania about ten years to get there."
Once the financial and legal difficulties of the pharma market settle and its environment becomes more predictable, many more Romanian wholesalers and pharmacy chains will be targets for international operators, argues Terapia Ranbaxy CEO, Dragos Damian.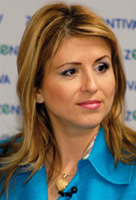 "Romania is now seven to ten years behind CEE markets in the distribution field and also in market development," Mariana Wencz, Zentiva
"The market will consolidate here as well and quickly, since the growth opportunities remain among the highest in the EU," he says.
Musneci says that most distributors are talking to foreign investors to bring them in as partners or to dispose of their assets.
"So the internationalisation of the pharma industry will also take place on the distribution side," he adds.
To raise capital, local retail and distribution companies are fishing abroad. Market leader A&D Pharma, owner of the Sensiblu chain of pharmacies, concluded an initial public offering (IPO) on the London Stock Exchange last October. There are now a number of foreign investment funds and strategic investors looking at Romanian companies.
"Some major local players will remain, some local players will become international players or at least regional players, because they either go to IPOs and therefore they have the financial resources to expand in other countries and the market will finally consolidate," adds Musneci.
But Romania's pharma distribution market is still in its early stages, says Farmexim president, Ovidiu Buluc.
"This business needs to 'grow' a bit more before it can be considered mature," he says. "The growth rhythm stands at between 15 and 20 per cent per year and this will continue for four to five years, time during which distributors will try to consolidate their position by gaining a larger market share, without looking anywhere else. Maybe when the business will enter its maturity stage we will see international expansion, but not through greenfield investments."
Checking out the neighbours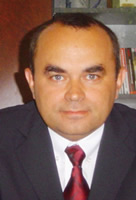 "Three quarters of the pharmacies active in Czech Republic, Hungary and Poland are facing financial difficulties," Petru Craciun, Cegedim
Romania has always either been compared to, or measured itself up against former Communist-ruled countries that joined the EU in the 2004 accession wave: Hungary, Poland and the Czech Republic.
As comparisons seem to be another of Romania's favourite pastimes, this country looks abroad to analyse how to plot the course of its internal market.
Pharma industries in CEE countries developed in a different way after 1989.
"Countries which were closer to the west from a cultural point of view were rapidly integrated in the markets on which pan-European players were acting," says Dragos Dinu, CEO of A&D Pharma. "It is the case of the Czech Republic and Hungary, where the market is split between two market players. These are two small countries and compact markets. But in Poland, Romania and Russia, things get more complicated because of their size. Pan-European players tried to enter Poland too late, when the local industry had consolidated and they did not have any space to move. The only way to grow there is to buy a local player. Now, Romania is not too far from this situation."
Cegedim's Craciun says that producers have settled first in countries such as the Czech Republic, Hungary and Poland.
"Although they had more competitive producers than Romania, the global pharma industry won an important market share in those countries," says Craciun. "After that, when those markets reached attractive values and risks and uncertainties decreased, strong pharma distributors made their presence felt to a larger extent, depending on each country's situation. In retail we can see a strong local presence, either through groups of retailers or through independent companies, but, if we look at the fact that three quarters of the pharmacies active in these countries are facing financial difficulties, this situation is rather unstable."
Dynamic over-the-counter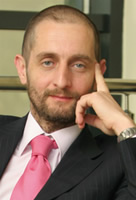 "The market will consolidate here as well and quickly, since the growth opportunities remain among the
highest in the EU," Dragos Damian, Terapia Ranbaxy
The consumption of drugs is seeing growth in both prescription drugs and over-the-counter (OTC).
Cegedim's Petru Craciun last year teasingly told market players the degree of the development of a market can be measured by the size of the cardiovascular medicine consumption in that country. "Romania is not an emerging country," he adds, "but it is already developed as far as therapy is concerned."
In 2005 the top in the ranking of prescription medicines were anti-inflammatory medicines and those for digestive problems. But the tables turned last year, with medicines for cardiovascular diseases and those for the central nervous system ranking first.
Roberto Musneci believes the growth of the cardiovascular market is unusually high.
"Cardio is possibly the biggest in the country and possibly witnesses the fastest growth," he says. "Conversely, asthma is under-diagnosed, under treated and only stands at about two to 2.5 per cent in Romania, compared to six to eight per cent in EU. Asthma is not treated as well as in other countries. It is treated with old medications and patients are not getting the best advice for their disease."
Overall, Romania is showing a very dynamic trend in the OTC market and a culture of self-treatment. These include vitamins and multi vitamins segments, food supplements and energy drinks.
"There is a strong tradition of herbal remedies in Romania and this has created, in my view, the base for this sort of OTC to develop faster than in other countries," says Musneci. But there is still huge room for growth.
In general, Mariana Wencz of Zentiva says medicine consumption in Romania is half that of countries such as the Czech Republic, Poland and Slovakia and four times lower than Hungary. This consumption gap is, on paper, a huge business opportunity for producers and distributors.
"This can only mean that we do not treat ourselves in the right way," says Wencz. "There is a lack of education, there is no preventive treatment in Romania, and [market players] hope to be able to educate the public."
However, Dragos Damian of Terapia Ranbaxy feels the way Romanians consume medicine is in line with the EU rate.
"But, the coverage of the population with medicines is much lower in Romania, hence the growth perspectives," he says. "While most of the mass Romanian consumers still believe that the medical services and drugs should be free-of-charge, there are more consumers educated to know that good medical services cost and are accept to pay for them."
Developing EU illnesses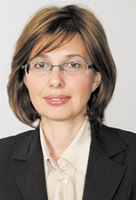 "Romania's main players are now mature enough to successfully export their business model on foreign markets," Isabelle Iacob, HelpNet
In the OTC segment, complex vitamins and food substitutes will still play an attractive part in five years' time.
"More players will come in, but those gaining leadership positions will keep them, as Romanians are pretty loyal to brands and are very brand-conscious," says Musneci. "Some well established brands will remain strong, others will be built."
On the prescription market there are a number of disease areas that will probably see fast developments. Type II diabetes is an EU priority in terms of health care and new compounds are now under research.
Then there are certain types of cancer, such as cervical, second only to breast cancer in causing death among women and liquid cancers, such as leukaemia and lymphoma. These are either able to be prevented or treatable.
"Other areas will address immediate needs, like attention deficit disorder for example," adds Musneci.
An increase in Romanians' purchasing power and the creation of a more competitive environment will help evolve the market over the next five years.
"We forecast an increase in medicine consumption per capita of nine per cent per year in the near future," says Isabelle Iacob, general manager of pharma retailer HelpNet
Romanian pharmacies go abroad
Once the pharma distribution and retail market consolidates, Romanian companies may look to tackling foreign markets – but they will face established competition and a higher risk of failure.
Such a venture, Craciun predicts, would costs in the tens of million of Euros.
"A&D Pharma, to some extent, is already there," adds Musneci, "although that still requires development. There are other distribution companies which will probably enter broader networks that are already present in other countries."
Like any new venture abroad, the success depends on the strategy.
"If you want to set up a chain of pharmacies the threshold may be relatively low," argues Musneci. "If you want to distribute in the hospital sector, which is extremely intensive in terms of cash flow, you need another kind of financial resources."
International distributors have no problem in setting up their own system and then take on people from others, but retail is an advantage as it guarantees growth for such distributors, says Wencz.
"This business needs to 'grow' a bit more before it can be considered mature," Ovidiu Buluc, Farmexim
"There may be more chances for local distributors to go abroad in countries where the market is not consolidated, like Ukraine and Bulgaria, despite the fact that those markets have important market players," she says. "It will be hard to enter a market with different rules."
In retail, this depends on the laws of the territory, which can be strict in a sector which combines consumerism with a public service. In Germany, for example, one cannot have more than four pharmacies within easy reach of a family. The pharmacy law is still under discussion in Romania, and under debate are the rules regarding on what grounds one chain can expand
"Pharma retail is very important for profits and in the future it will be a very powerful business segment." says Wencz.
Still, this market is witnessing a consolidation process, argues A&D Pharma's Dragos Dinu.
But he says this is a hard process due to the state of the infrastructure in Romania and the dependency distributors have on the ailing transport systems. He feels expansion will be done in neighbouring countries first.
"Except for Hungary all Romania's surrounding countries are at least ten years behind [Romania] in the pharma industry," says Dinu. "In pharma retail all the countries are at least 25 years behind. After 1989, the situation became worse in Hungary, as no pharmacy chains were allowed to function. Retail is very much connected to the liberalisation of the market. As Ukraine and Serbia are way behind, the chance is ours, because, for example, one German investor will not understand how the market will evolve in the same way we do."
HelpNet's Iacob says Romania's five largest pharma distributors also own pharmacy chains, so selling them together is viewed as most probable by the majority of the market players.
"Romania's main players are now mature enough to successfully export their business model on foreign markets, but this is up to each company's business plan," says Iacob.
But it will be difficult for a Romanian firm to expand to western markets because the retail and distribution companies are at a higher level of sophistication. "But some may choose to expand to Ukraine and the Republic of Moldova," says GSK's Lechleiter.
Size and growth assets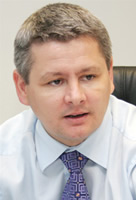 "As Ukraine and Serbia are way behind [in pharma retail], the chance is ours, because a German investor will not understand how the market will evolve in the same way we do," Dragos Dinu, A&D Pharma
As the seventh largest country in the EU, Romania's size and growth potential as a medium-sized market in Europe will be assets for retailers and distributors. "But it will take some time until we reach the seventh place in Europe," says Craciun.
Meanwhile, Dragos Dinu of A&D Pharma sees Romania as the best training for a developing a pharma business that any investor could wish for.
"There are no strategies in place, the health minister is changed every year, you have to make it up as you go along," says Dinu. "Romanians are more creative because there have been no models."
The country continues to remain attractive to businesses because of the high level of healthcare needs.
"The level of needs in terms of quality and quantity in pharmaceuticals is very high," says Musneci, "and despite the chronic instability of this market, the needs of the people are pushing up from the bottom, and usually the needs of the people win."
Fault in the system
Government policies on the future of pharmacies are still not coherent. The law on the industry is under discussion.
At present there are massive problems with the relationship between pharmacies and the public healthcare system regarding supply and payment.
The National Health Insurance House, which pays for public medical treatment, gives pharmacy chains a monthly quantity of cash that covers free or discounted drugs.
But this amount usually runs out in the first couple of weeks of any given month. This forces the pharmacies to decline serving such drugs. Then those people in most need are forced to move from pharmacy to pharmacy to try and find their prescribed drugs. This system does allow consumers to buy the drugs, but this creates inconsistencies in supply and demand and makes a mockery of the notion of free healthcare at the point of access.
Pharmacies cannot therefore rely upon subsidy from Government.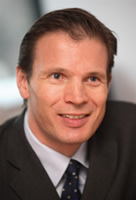 "Some Romanian firms may choose to expand to Ukraine and the Republic of Moldova," David Lechleiter, GlaxoSmithKline
This is one reason why they must diversify their products and services, says Craciun.
"This will help them to stand out from their competitors, improve the financial influxes and reduce their financial exposure to [payments from] the public system," he says.
There is a huge irony in the pharmacy system. Pharmacies often run out of subsidies from the National Health Insurance House. But if they refuse to then supply a prescribed drug, they are breaking the law. This means that, de facto, the retailer is expected to operate as a charity.
This system needs a serious overhaul. "There are budget limits that should not be put on the pharmacist, but on the doctor," argues Musneci. "This needs pressure from the bottom up and it needs a strong means of control. Most pharmacies will serve their clients but then, there's no more money and they find themselves between a rock and a hard place. They should work on a system to move back the budget to where the decision is taken, at the doctor's surgery."
Pharmacies also suffer threats. Part of the problem is that the costs of retail units are rising, which puts pressure on pharmacies to secure good locations. Another issue, according to Craciun, is hiring and retaining well-trained personnel. A pharmacist has to be more than a shop keeper. He or she has to offer a consistent service across a whole chain of stores. They are professionals in healthcare and the first point of contact before going to the doctor.
If distribution costs decrease, this should be leading to a better performance for all involved in the distribution-retail chain, argues Wencz. "Performance through efficiency comes via taking over Romanian distributors by large international distributors," she says.
"There are entries from all trans-European distributors, like Anzag. Things will not stop here. They ran a first test to see how they can adapt to the Romanian market, because this is one that works on many levels," Wencz adds. "Change of ownership will be done together, because national pharma distributors already own retail chains and retail is what will count from now on."
Additional reporting by Michael Bird
ROMANIA'S PHARMA MARKET VALUE
Ranked on end-March 2007 MAT (moving annual total)
| Segment | MAT 2007 | Increase over 2006 |
| --- | --- | --- |
| Market total | 1.77 billion Euro | 23.4 per cent |
| Hospitals | 351.2 million Euro | 3.8 per cent |
| Retail | 1.4 billion Euro | 29.5 per cent |
| Prescription drugs | 1.12 billion Euro | 30.6 per cent |
| OTC | 293.59 million Euro | 25.5 per cent |
Source: Cegedim - Pharma & Hospital report
TOP TEN DRUG THERAPEUTIC GROUPS
Ranked on end-March 2007 MAT
| Therapeutic groups | MAT 2007 | Increase over 2006 |
| --- | --- | --- |
| Total market | 1.77 billion Euro | 23.4 per cent |
| Cardiovascular system | 348.7 million Euro | 33.2 per cent |
| Systemic anti-infectious | 269.8 million Euro | 10.4 per cent |
| Metabolism and digestive canal | 262.6 million Euro | 24.3 per cent |
| Central nervous system | 240.6 million Euro | 24.7 per cent |
| Antineoplastic and immunomodulators | 146.7 million Euro | 11.5 per cent |
| Respiratory system | 115.5 million Euro | 32.6 per cent |
| Musco-skeletal system | 104.5 million Euro | 30.8 per cent |
| Blood and hematopoietic organs | 99.6 million Euro | 39.2 per cent |
| Genital-urinary system | 61.5 million Euro | 19.2 per cent |
| Dermatologic | 34 million Euro | 23.6 per cent |
Source: Cegedim - Pharma & Hospital report
TOP TEN PHARMACEUTICAL COMPANIES
Ranked on end-March 2007 MAT and market share
| Company | MAT 2007 | Market share |
| --- | --- | --- |
| GlaxoSmthKline | 141.6 million Euro | 8 % |
| Hoffmann La Roche | 123.5 million Euro | 7 % |
| Sanofi Avensis | 115.8 million Euro | 6.6 % |
| Novartis | 110.1 million Euro | 6.2 % |
| Pfizer | 102.1 million Euro | 5.8 % |
| Servier | 97.2 million Euro | 5.5 % |
| Ranbaxy | 90.3 million Euro | 5.1 % |
| Zentiva | 89.1 million Euro | 5.1 % |
| Antibiotice | 57.6 million Euro | 3.3 % |
| KRKA DD | 46.7 million Euro | 2.7 % |
Source: Cegedim - Pharma & Hospital report