Modern antiquity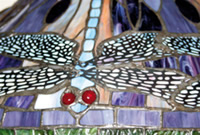 Looking to spend a few hundred Euro on furnishings for your house?
How about a Klimt on the wall of your living room, or a Van Gogh in the upstairs bathroom? Maybe a Louis IV sofa and armchairs for the kids' nursery? Or a pair of Meissen porcelain bookends in the shape of bulldogs?
It is possible to kit out your home in such affordable classic art, if you take a trip to the European Heritage store on Strada Sepcari in Bucharest's Historical Centre.
But do not be disappointed when you find out only the building dates back over one hundred years, as the store showcases a delightful display of antique reproductions.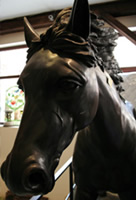 This is suitable for a complete fit out for a new house in a lively mix of the baroque,Victorian and Art Nouveau. There are Tiffany lamps and porcelain parrot candlesticks, plus giant two-metre mirrors with richly carved wooden frames, while the centre piece is a life-size bronze horse for 6,700 Euro. The goods also include reproductions of masters from Rembrandt to Van Gogh for between 250 to 300 Euro, but the most popular painting, Vermeer's 'Girl with a Pearl Earring' has sold out for the moment.
The store also sells pine and leather furniture under the European Heritage brand, manufactured in Targoviste, with prices between 20 and 800 Euro.
Open since 2003, the ship has served a clientele of around 60 per cent Romanian and 40 per cent expats and imports most of its products from China and Egypt, as well as Romania.
These may not be originals, but house-guests never need to know the difference.
Michael Bird
'European Heritage'
16 Strada Sepcari, off Blvd Bratianu
Historical Centre of Bucharest