Changing priorities
Dutch Ambassador Jaap Werner is now looking for where the interests of Romania and the Netherlands can combine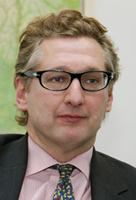 The role of an EU ambassador in Romania is changing. In the past few years it has been to focus on how well Romania is transposing the EU acquis into its own legislation, assisting Romania politically and economically and trying to assess how Romania will operate in Brussels.
"Now we in the Dutch Embassy ask ourselves the question: what is Romania going to bring to Brussels?" says Dutch Ambassador to Romania, Jaap Werner. "The next question is how can we cooperate? On what dossiers will we stand shoulder to shoulder and where will we meet on other side of the negotiating table."
Due for the end of April is the Government's post-accession strategy, where Werner hopes more "clues" will be found as to how Romania intends to defend its interests in Brussels.
The sectors where Romania could play a larger hand are, it seems, not yet defined. But there are four sectors where Romania could speak with authority: Black Sea security, Euro-wide energy policy, agriculture and transport.

Werner sees the energy issue as both a "strategic natural resource and foreign policy instrument" and a significant factor for regional Black Sea politics. "We think Romania will have a strong opinion about that," he says.
In agriculture, the main issue is Romania's ability to absorb EU funds to restructure this sector. Romania should also have a strong role in debate on reform of the Common Agricultural Policy. "At this point we don't know where Romania is in terms of a more or less liberal agricultural policy for the future," says Werner. "It may some short-term interests that differ from long-term interests. This is for us to further explore."
Cultural shift
The Dutch are now focusing on bilateral cultural programmes in dance, design, theatre, music and architecture in Sibiu and Bucharest over the next year
"EU membership is also a means to participate in a cultural space," says Ambassador Werner. "We share the same cultural space and we are stuck with each other for a long time. Therefore we should take more interest in each others' backgrounds and history and offer cultural partnerships." On 5 May the Dutch business and embassy community are organising their annual 'Oranjebal' at Cristal night club with a Dutch party band. Meanwhile, the Dutch business community and those interested in meeting them, still meet in the evening of the second Wednesday of every month at Amsterdam Cafe.
The Dutch community is also setting up a new social and cultural association, Vereniging Nederland, the artistic conscience of the chamber of commerce, which will promote Dutch language with culture, poetry and musical events and aims to bring more dynamism to the Dutch community in Romania.
Social Focus
The Dutch will continue to keep in place its social transformation project funding post-accession. The MATRA programme works with NGOs and Government institutions to strengthen civil society. This includes finance for everything from police cooperation, gay rights to programmes for the mentally handicapped. This will now be phased out in the four years between 2007 and the end of 2010. But for this year there is still a pot of 300,000 Euro for small projects worth around 15,000 Euro each. "We invite people to apply for projects," says Werner.
Trade talk
Between 1989 and 2005 Romanian-Dutch trade increased by eight times and since 1995 the trade has been in favour of Romania, with a sharp increase last year.
In the first 11 months of 2006:
Total volume of bilateral trade: 1.24 billion Euro
Imports to Romania: 579 million Euro (up by six per cent on 2005)
Exports from Romania: 659 million Euro (up by 26.8 per cent on 2005)
But the early indication is, according to Werner, that Romania will be a faithful follower of what the European Commission proposes. "What the commission does and wants in the first years [of Romanian accession] will be the point of orientation for Romania," says Werner.
There is a feeling that what is good for Europe is good for Romania.
But Werner says that, for a new accession country, making priorities is important to do at the early stages of policy negotiation, not later on. "There is some bonus in knowing what you want and bringing that through your networks at the right time in Brussels and this is as early as possible," he says.
Romania had to issue a report on the cooperation and verification of progress in judicial reform and the fight against corruption to the European Commission (EC) by the end of March. Then the EC should give an opinion, probably by the end of April, on whether or not it will continue monitoring the justice and home affairs situation. This may not be helped by the Government decision to cancel the establishment of a National Integrity Agency to monitor the wealth of politicians.
This was to be part of Romania's judicial action plan and, though not a European obligation, the EU applauded the initial setting up of such an agency.
But some commentators are arguing that this was no more than a cosmetic promise to keep Brussels happy until the date of accession, because since then, the same Government has allowed the cancelling of the proposal.
There has been some concern voiced in the Dutch Parliament from the ruling party, the CDA, about the lack of political support in Romania for such an agency.
"If there should not be one it is for the European Commission and the member states in the council to have a view on that," says Werner.
Working rights
The Dutch Government has decided to adopt the same process of free movement of labour with Romania and Bulgaria as the eight central European member states who joined in 2004. This means citizens from the two 2007 accession states can only get a job in the Netherlands if no other Dutch or EU citizens can do the work. Employers have to apply for a work permit if they want to hire such workers. The Dutch Government has stated that the gap in standard of living between the old member states and the two new members is so large that opening up the borders could lead to an massive influx from Romanian and Bulgarian job seekers.
Such a transition period will last up to two years, with an initial review at the end of 2007. Social Affairs Minister Henk van Hoof said: "The situation on the Dutch labour market is such that free movement of workers from the new member states is desirable."
But in all EU member states the borders should be open to all Romanian and Bulgarian workers by 2012, unless member states can prove that migration of workers will seriously disrupt their labour markets.
Some sectors in Holland where there is a worker shortfall may open to Romanians. But there is no sign of a 'path' leading to Amsterdam from Bucharest, in the same way there is to Madrid and Italy. "Romanians working in Holland are few, not thousands," says Werner
Opening up a second gateway to Europe
When head of the economic section and environment at the Embassy of the Kingdom of the Netherlands, Marjolijn van Deelen, went to a cash-and-carry store to buy a present for the daughter of a friend, she was surprised to find on sale toy cars from the Dutch police and a toy Dutch fire engine and ambulance, all made in Holland.
It is a sign of business optimism in the opening of the trade borders in the EU when someone sees a market in selling miniature models of the Dutch emergency services in Bucharest."We are seeing little things popping up as the customs duties fall," says van Deelen. "Slowly Dutch cheeses, peanut butter and ready mixes are appearing in stores."
While trade is on an upswing, investment is also seeing a steady rise. Although some companies still do not come to Romania because of the perception of corruption, this is not a factor in making the braver ones leave.
Companies that outsource manufacturing capabilities from their headquarters to Romania are not fleeing yet because of rising wages. "I haven't noticed any Dutch company leaving in the last year, nor for wage reasons," says van Deelen, "only new ones arriving."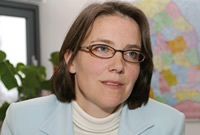 This could mean that Dutch companies may also be able to take advantage of skills in furniture design, leather cutting and stretching, shipbuilding, welding and metalwork.
Romania's strategic location means it is a nodal point for transport by road, rail and water. "The Netherlands is a gateway to Europe," says van Deelen. "Romania could have the same function at the other end."
Waterway transport via the Danube could offer some potential and some transport companies are running lines from Galati and Constanta up to Belgrade and Budapest.
But van Deelen says it does not make sense for water transport to link between Romania and Holland along the Danube and then to the Rhine, but both countries could serve central Europe. However, it would take years to set up a competitive transport system on the Danube.
"We are keeping inland shipping on the agenda because it is cheap, environmentally friendly and there is congestion on the roads," says van Deelen. "The problem is the consistency of the water level. It is often too high or too low."
Chamber of commerce: future for metal-work and manufacture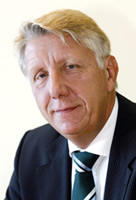 Metal products and similar blue collar manufacturing sectors are where Dutch firms are seeing great interest in Romania, according to Peter de Ruiter, chairman of the Netherlands Romania Chamber of Commerce (NRCC).
There is a large deficit in skilled workers in metallurgy and technical engineering and production in the Netherlands, Romania offers labour costs, qualified staff and a steel-making hub in the Mittal steel mill in Galati. "I see Romania playing a crucial role in metallurgy," says de Ruiter.
But Romania will be slowly witnessing an increase in wages as the country moves towards western European standards. This means firms that outsource labour intensive and low technical impact production, such as textiles and shoe companies, may transfer production to places where the labour force is cheaper, such as China. But there still may be a role for textile firms in high street fashion.
Why are so many companies Dutch?
Netherlands, along with Austria, ranks among the first in terms of foreign investment with 2,688 companies from Holland registered in Romania and 3.22 billion Euro invested. But this is an illusory figure because many foreign companies, including Romanian firms such as Rompetrol, register as Dutch because of the country's favourable climate as a base for investment.
There are also many firms from third countries using the Netherlands as a stepping stone to invest in Romania.
"An American business associate once told me there are three things the Netherlands is famous for: tulips, the smile of our queen Beatrix and our favourable international tax policy," says Peter de Ruiter, chairman of the Netherlands Romania Chamber of Commerce.
The Netherlands has many treaties to avoid double taxation on international transactions. On top of that, local Dutch tax rules are focused on facilitating international trade, financing and investment. If a foreign company invests in Romania from Holland and wants to bring the profits back to the Netherlands, it does not need to pay a profit tax to the Dutch Government. The firm only pays tax in the country where it is investing, such as Romania. If Dutch companies also sell their shares in a Romanian property or company, they are exempt from paying taxes in Holland.
"Netherlands is a good intermediate holding country," says de Ruiter.
"Dutch clothes companies react to preferred needs and they require production to be able to respond to quick changes in the consumers taste," says de Ruiter. "If they need 1,000 pink T-shirts in their Dutch shops this week, because that is what the clients behaviour has shown last week, the time to market from Romania could be only a few days as opposed to weeks from India or China."
De Ruiter is convinced that there is still very high potential in the real estate sector provided the market in the whole country will be able to further improve the price-quality factor. "There is a huge need for good quality property and at very good prices. This counts for all sectors: offices, retail, residential and warehousing," he says. "I am convinced that real estate in Romania will stay very vibrant in the coming years."
In this sector, the Dutch expertise in construction will not be 'exported' to Romania, but with the great knowledge of development procedures, real estate development and quality architects. "Dutch companies could become very active in creating a platform for the development of many major real estate development projects such as city centres, rather than helping build shopping malls," says de Ruiter.
The NRCC is also eager to understand how the Romanian Government will access EU structural funds. De Ruiter says that the Chamber has some concern on how Government institutions are preparing to define the legal framework to develop projects that can benefit from these funds. Many Dutch companies have experience with such project applications and project management. The NRCC will organise a conference in April on EU funds.
One area which funding should target is improving qualifications in the labour force. Employers, from construction firms to hotels, can access European Structural Funds to train their staff. "Dutch companies could become involved in advising and NRCC can build bridges between Dutch and other European companies and the Romanian Government," says de Ruiter.
Now 18 months old, the Netherlands Romania Chamber of Commerce (NRCC) is a platform to further develop the Dutch business community in Romania, a place for Dutch investors to network and a lobbying forum for Government.
The association is open to all Dutch businesses or those looking to deal with the Netherlands from Romania.
Currently it has 45 members and is based in Bucharest, with good connections in Galati, Cluj-Napoca and Timisoara.
ING targets small and medium business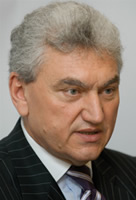 While new players are scouting the local banking market, ING plans to expand its branches further across the country. "We will especially address small and medium enterprises," says ING Bank Romania general manager Misu Negritoiu, "from the wholesale [corporate banking] perspective to mid-sized enterprises, and from retail banks to small companies."
ING Bank now has a wholesale branch network of 24 and plans to open a further 16 by 2010. In retail, the bank has 114 branches and aims for 175 by the end of 2007.
Currently the banking market is witnessing increased competition from new interest. "EU membership and higher market transparency will contribute to attracting new players here," says Negritoiu. He says that most banks will continue to diversify their activities, but the smaller banks will be forced to specialise in a niche sector. "Profitability will be closely watched in order to survive as competition becomes more intense," he adds.
ING Bank Romania
Total assets: exceeding 2.1 billion Euro.
Retail network: 114
Forecast for end 2007: 175
Business branches: 24,
16 more planned by 2010
ABN Amro: 2007 to be year of liberalisation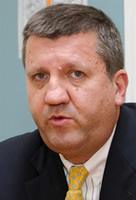 Consumer lending growth is likely to see a healthy growth with the recent central bank (BNR) decision to ease lending conditions for mortgages, argues Peter Weiss, country executive of ABN Amro in Romania.
"It remains to be seen what types of levels of risk will be approved," Weiss says. "I am not very afraid that families will become overly indebted with this liberalisation. So far the biggest safeguard has been BNR itself, due to it being cautious, and I'll assume it will continue to be careful from now on."
The country executive feels consumer lending is relatively new to this country, which means there is not really a borrowing culture. Banks are also careful to inform customers about risks. "But this is definitely the year of growth and liberalisation," he adds.
Capitalising on the development of the local market and following the first RON-denominated bond issue by the World Bank, which ABN Amro handled last year in Romania, the bank is now in the process of counselling the European Investment Bank for a bond issue in local currency.
Elsewhere, retail keeps developing at a constant pace for the Dutch bank, despite the fact that it does not target the entire market.
"We look more at high-level salaried employees and business owners. Last year we launched credit cards in a debit card-dominated market and will keep introducing new products," says Weiss. "Bricks and mortar expansion is not on our agenda, but we will open a few more branches."
This year the bank, which at a global level is witnessing a possible merger with UK's Barclays, will invest in a call centre, improved sales force and Internet-banking.
ABN Amro Bank Romania
2006 total assets: 1.6 billion Euro
2006 market share: 3.1 per cent
2006 ranking: tenth
Operates 22 branches
Employees: 1,000
Garanti Bank: joining trend for retail drive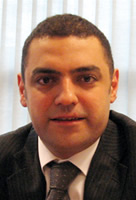 Swapping trade finance for retail activities is the main focus this year at Garanti Bank Romania, with general manager Berat Icinsel looking at the liberalisation of the banking sector which, he says, will lead to increased competition.
"About 26 credit institutions of the European Union notified the central bank on their intention to offer financial services directly on the Romanian market [earlier this year]," says Icinsel. "This means a more dynamic sector and a boost in economic growth. Lots of banks have announced their plans to organically grow, which will translate into extensive networks leading to an even more increased branch density. At the same time acquisitions may still occur."
But the general manager also sees specialisation as this year's trend. "Harsh competition will bring about the differentiation of the banks' offer and product and service customisation for specific customer segments," says Icinsel.
Active in Romania since 1998, Garanti Bank has focused on commercial and corporate banking until last year, when it launched into retail."In 2007, we will focus on retail and an active branching process has already started, aimed at opening up to 40 branches in the major cities in the country and in Bucharest until the end of the year," adds Icinsel.
Garanti Bank Romania
Active in Romania since 1998
2006 no of branches: six, plans to reach 40 by end-2007
Employees: 140, almost 500 at year-end
Life insurance leader on private pension hunt
Already leader in the life insurance market in Romania, ING Life Insurance is now preparing to tackle the loca private pension system, which is due to become compulsory at the beginning of 2008.
"We want to gain a quarter of the private pensions market in Romania and our objective is to become the number one supplier for insurance and pensions for Romanian customers," says general manager Bram Boon.
The firm is now in discussions with the National Supervision Authority for Private Pensions (CCSSP) to begin activity on the second pillar of the system, whereby employees under 35 years old are compelled to subscribe to one private pension fund.
Boon says 2007's priorities also include consolidating the company's leadership position and becoming the number one supplier of private pensions in Romania.
"We want to focus on protection and pensions products this year," he adds. "There still is a huge protection gap in Romania and there are more companies developing here, who we expect to become more interested in group insurance policies."
ING estimates that the market for optional private pensions will reach 200,000 people per year.
ING Life Insurance
Life insurance company, part of the ING Group
Market share [of life]: 41.2 per cent
Employees: 270, also works with 2,000 consultants
Active in 67 offices in 60 cities
Waiting for the pension boom: Interamerican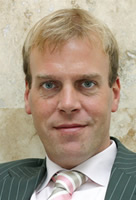 Insurance firm Interamerican believes it will witness a huge boom in the market when Romanians under 35 are compelled to sign up to private pensions.
"Since the existing insurance market is relatively small, in a number of years from now the market could double because of private pensions," says Interamerican's CEO Timo van Voorden. "If you compare Romanian legislation with the pension privatisation of other countries in this part of the world, the parameters in which an insurance company has to work make it difficult to make money."
In Romania, under the private pension laws coming into play by 1 January 2008, a citizen will have to make a mandatory contribution of two per cent of his income and, over a period of eight years, it will grow to six per cent.
"This is the total contribution that one makes to one's pension, which is not a lot," says van Voorden. "In Slovakia or Poland this percentage is up to seven from the beginning, and there is a much bigger potential for insurance companies or banks to make a profitable business."
When the compulsory private pensions come into effect, there will be a four month period where all Romanians will have to join up. "So prepare for a period when one half of the population will be insurance agents and the other half will have to sign up," he adds.
Last year the life insurance segment was the dominant business line for Interamerican Romania and the trend is continuing, since it is a more attractive market than the non-life, says van Voorden. "Health insurance will take up probably around 15 per cent share of our total premium," he explains.
Interamerican Romania
Insurance company, part of Eureko Group
2006 gross written premiums: 15.5 million Euro 2006
2007 forecast: over 21 million Euro [without private pensions]
Medical providers Medisystem and Euroclinic: 75 clinics
Aon sees insurance culture loosen up
Insurance broker Aon Romania looks at increased competition following the disappearance of the need for local authorisation to perform insurance-related activities in Romania.
"Because of EU accession, any insurance company that wants to perform in Romania doesn't need authorisation from the Insurance Supervision Commission, it just needs to let it know it wants to perform in Romania," says general manager Karina Rosu. "Because of this, more companies will come here."
Previously called Ka-Ro Asigurari, the firm was set up in 1991 offering insurance and risk management consultancy services, but was taken over by insurance leader Aon in 2005. Now the firm's business is 99.5 per cent focused on general insurance and life insurance advice for the group clients.
"If in Romania the market can grow by up to 30 per cent per year, in such older markets we talk about single digit growth rates," says Rosu. "The 'danger' is that we will not witness such big growth numbers, but we will still see growth."
As for trends this year, Rosu says this will happen in a rise in directors' and officers' liability insurance policies. "This is now required from companies, to insure themselves against risks of being sued over a managerial error," she adds.
Aon Romania
Insurance broker
Active in Bucharest, Timisoara, Brasov and Cluj-Napoca
2006 total mediated premiums: 22.9 million Euro
Employees: 42
Heineken plans to build on its existing estate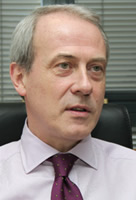 Over the coming three years Heineken is planning to invest 80 million Euro in Romania in its existing factory estate.
This follows the global beverage group's 2003 purchase of Brau Union from BBAG, an Austrian group that bought up local breweries and brands in Romania in 1996.
"About 30 million Euro will be invested this year, another 32 million Euro in 2008 and 20 million Euro in 2009," says Edwin Botterman, CEO of Heineken Romania. "Around half of this is destined for upgrading the existing facilities, not necessarily because equipment is old, but because emerging new technologies are more profitable."
But Heineken is not considering building another factory in Romania, to add to the four in Constanta, Craiova, Miercurea Ciuc, Harghita county and Hateg, Hunedoara county. "We can still increase capacity of the existing factories," says Botterman, "so building an additional factory will rather add inefficiencies than efficiency."
But he does not fear new competition on one of the most mature markets in this country.
"Romania has 16 brewers, among which six are big, a competitive market that I think it is not attractive for greenfield newcomers, since Romania is among the cheapest markets in CEE in terms of the price for beer," adds the Heineken Romania CEO.
Heineken Romania
Beer producer
Market share: 26.7 per cent
Brands include Heineken, Gosser, Silva, Ciuc, Gambrinus, Hategana.
Employees: 1,300
Temping on the upswing
With a head-hunting market still lagging behind competitors in the European Union and a country with a higher demand for labour than the offer, human resources firms are entering their heyday.
HR Consultancy Lugera & Makler is an authorised agent for temporary workers and currently has 3,000 'temps' that can fill in gaps in personnel over holidays or during times of high productivity, where a company may need 200 to 300 people for two or three months.
"Leasing personnel has developed and we believe it will continue to grow in the following years," says Iuliana Badea, sales manager for Lugera & Makler Romania. "Last year we noticed an increase of 30 to 40 percent in the personnel leasing market in Romania. This year I believe the percentage will be the same."
Romania has one of the best education systems in Europe, argues Badea. But there is a large minus. "We know the theory, but do not teach the practical," she says. "This is a surprise for people coming to their first job, some of whom want to enter a specialist or even managerial position, but they are not capable of dealing with simple things, like reading a profit-loss account or conducting a formal business conversation because of shyness and lack of experience."
Badea says there is a lack in architects and entry level workers in marketing and PR in Romania, but the country has economists, lawyers and general engineers.
Lugera & Makler Romania
HR Consultancy, personnel leasing, payroll, personnel administration
Subsidiaries: Bucharest, Timisoara, Brasov, Ploiesti and Arad. Plans to open in Iasi and Sibiu or Pitesti
2006 turnover: 7.5 million Euro
2007 forecast turnover: 12 million Euro
TNT to focus on organic growth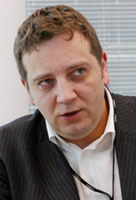 Local courier and package delivering company TNT will focus on organic growth to continue its development in Romania. "We grew in Romania exclusively through reinvesting the local profit," says TNT Romania general manager Bogdan Enache. "We reached a profitability level of up to 30 per cent from the operational profit."
Enache says TNT has the advantage of operating three large planes in Bucharest, Timisoara and Cluj-Napoca. "We believe there might be opportunities in north-east Romania, but still have to study to what degree the introduction of a special flight to Moldavia would benefit our business," says Enache.
The company plans to open a new operational centre inside the Otopeni airport, covering 3,000 sqm in storage space and 1,000 sqm for office space.
TNT bought its exclusive agent for Romania, Romcargo, in 1999.
"We focus on the business to business sector in Europe," says Enache. "We do not approach the business to consumer line - we don't work with online shops."
For Enache, who says the courier business acts as a 'barometer' for the health and character of an economy, the industry which uses TNT most often is the automobile industry. "If a couple of years ago textile lohn was the word of the day in Romania, this is now shifting to cars," he says.
TNT Romania
Courier and package delivering company
2006 turnover: 25 million Euro
2007 forecast turnover: 30 million Euro
Employees: 400
Focusing on office and retail: ING Real Estate Investment
Office, retail and logistics are properties in the sights of ING Real Estate Investment Management, but there is one area the division is not focusing on: residential.
Part of ING Group, the company intends to invest 200 to 300 million Euro over three years.
"In Romania we are looking for offices because that is the most mature part of the market," says Gijs Klomp, managing director of ING Real Estate Romania. "It is a less risky investment, but we are also looking in the sectors of retail assets and logistics."
ING Real Estate Investment Management aims to create a retail portfolio in the major secondary cities of Romania, but is not interested in the residential market.
"We don't invest in residential because the demand is dominated by expats and is limited to Bucharest, so it is a very thin market," adds Klomp.
Globally, ING Real Estate also works as a developer and was briefly involved in the initial phase of the S-Park office development in Bucharest in 2005, just north of Casa Presei Libere, but decided not to continue in Romania.
"Usually it's the developer who comes early and then the investment manager," says Klomp. "The development division is looking to re-enter the market and I hope they will rejoin us soon."
ING Real Estate Investment
Management
Part of the ING Group
Target investments: offices, retail, logistics
Intended investment: 200 to 300 million Euro over three years
Cascade opts for office, residential and retail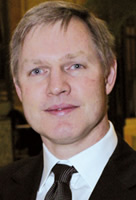 Dutch real estate developer Cascade is currently working on a class A office project on Strada Barbu Vacarescu in an investment of 35 million Euro scheduled for completion in 2008. The project will have 18 levels and will deliver 18,000 sqm lettable area and 180 underground parking spaces.
The company is working with Bovis, as project and cost manager and with 30 subcontractors.
Cascade is also working in a joint venture with Charles de Gaulle Plaza developers Avrig 35 to build a 100 million Euro project including a hypermarket on Blvd Theodor Pallady, followed by a mixed residential complex of 250 to 350 million Euro.
"Together with our partner we bought 30 hectares of land in Theodor Pallady, an area which is connected to the highway to Constanta," says general manager Alex Van Breemen.
"I think many Romanians will choose a second property at the seaside and once the highway is complete you can be on the beach in a matter of two hours by car," he adds.
The company is also looking to expand its portfolio in other cities from Romania like Targu Mures, Arad and Baia Mare.
"I think it's important not to go where everybody else is at the moment," says van Breeman. "In a way it's a little bit late to come on a market like Bucharest because land is scarce and prices are astronomical."
Cascade
Real estate developers
Projects ongoing: Office project on Strada Barbu Vacurescu and hypermarket on Blvd Theodor Pallady
KLG: market still open for storage and supply
Offering domestic distribution and warehousing for retailers such as Domo and Kaufland, Dutch logistics company KLG Europe believes the market is still open for storage and supply services.
"We expect new players to come on the market and I think Romania will become very attractive for companies offering logistic services," says Kees Kuijken, managing director of KLG Europe.
The company has five distribution centres in Romania in Constanta, Timisoara, Cluj-Napoca, Targu Secuiesc and Bucharest and rents four warehouses.
KLG Europe
Logistics firm
2006 turnover: 3.6 million Euro
2007 forecast turnover: eight to nine million Euro
Employees: 220; 300 by the end of 2007
"Demand for warehousing in Romania is very high. It is very easy to get a warehouse full," says Kuijken. "We decided to lease because it's very difficult to buy good land in Romania due to the high prices."
The firm is looking for six to eight hectares of land to build its own warehouse.
Amsterdam undergoes cultural revolution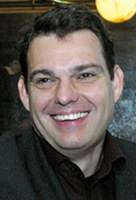 Amsterdam Cafe is in an ongoing process of revolution. While last year the cafe witnessed experiments such as blind-eating and a short-lived Indonesian restaurant, Bojo, other bars and restaurants close-by in the 18th Century Historical Centre of Bucharest, such as Myth 1476, Monaco and the Jukebox, have shut up shop.
Part of the reason is the drop in trade of up to 40 per cent in the area due to the absence of traffic, street-lamps and proper security.
But in the last few months trade has risen. "We are now in a whole reorganisation of the concept of Amsterdam," says Jerry van Schaik, Amsterdam Cafe general manager. This means increasing the catering services the Cafe offers, such as providing Amsterdam's service to those who don't want to make the journey to the bar. "If the people won't go to Amsterdam," he says, "Amsterdam will go to the people."
The menu has changed to offer Tapas-style selections and slowly the cafe will bring in innovative dishes once it can find an inventive chef.
Van Schaik has also discontinued the lease for central outdoor hotspot 'Cina' Terrace and its warehouse-style night club White House to concentrate on Amsterdam. As for the first floor, which once housed Bojo, van Schaik wants to rent out the space to run a second hand bookshop in combination with a charity. This will be a foreign language bookshop which could double-up as an exhibition hall and arts centre. "We hope for it to be a cultural destination," says van Schaik, "and plan book collection weekends."
The firm also runs Rembrandt Hotel, a reconverted bank in the Historical Centre and last year had grand plans for a further hotel. Van Schaik says the 50-room second hotel in the Historical Centre is still going ahead, although a little delayed due to "issues" with the current tenants.
Amsterdam Cafe and Rembrandt Hotel
Cafe: Tapas style food, downstairs night club and upstairs private room
Hotel: 1925 reconverted bank with 16 rooms and three stars
CSI Romania banks on Cluj for new production
Producer of electronic machines for moving goods, CSI Romania is investing four million Euro in a 10,000 sqm hall destined for a new production facility in Cluj-Napoca for its parent company, CSI Industries.
CSI Romania specialises in metal processing, electrostatic field varnishing and assembled parts transport for FMCG firms and distributors. Since 2005 CSI Romania has invested almost three million Euro in industrial equipment such as cutting machines, welding equipment and bending machines.
"We look to invest in a new field of industrial software," says Daniel Malutan, general manager of CSI Romania. "We chose Cluj-Napoca because it has a lot of potential. It is a cultural town and we get a lot of educated high quality workforce, it has a good infrastructure and an airport."
CSI Romania
Producer of electronic machines for moving goods
2006 turnover: six million Euro
2007 forecast turnover: nine million Euro.
Employees: 90
Paradigma: rigging up Romania to show circuit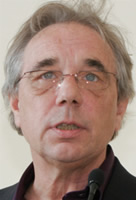 Big shows are now coming to Romania. With the likes of Depeche Mode, 50 Cent and Shakira arriving last year and George Michael, Marilyn Manson and the Rolling Stones due later this year, the country has finally become a station on the tour circuit of major international acts.
Poised to take advantage of this is Paradigma Group, a Romanian-Dutch joint venture in entertainment technology between Dutch Ampco Flashlight Holding and AEI Broadcast Concept, which sells audio, lighting and video equipment and rents out the same, as well as staging.
"People in Romania have more disposable income and there is a growing middle class, they want to be entertained, and sit in a comfortable place," says Fred Heuves, executive director of Ampco-Flashlight Holding within Paradigma. "But there is not a lot to offer. We saw the same situation in Spain and Portugal, where now there are large scale musicals and performances in the main city centres. In three years I predict Romania could be ready for these kind of large scale productions." The company, which undertook the whole fit-out for Shakira in Timisoara, has opened a new 3,500 sqm headquarters in Otopeni in a 1.2 million Euro investment, supported by 750,000 Euro from the Dutch Government for collaborative programmes in emerging markets.
The company is also opening a showroom for sale of products in its new warehouse on the northern art of the Bucharest ring-road.
Paradigma
Romanian-Dutch joint venture in entertainment technology
Employees: 32
Investment in Romania: 1.2 million Euro. A further 0.5 million in 2007
Retec to open new production hall in Galati
Retec, which distributes and installs electrical equipment and provides electrical services for use on ships, is opening a 325,000 Euro investment in a new production hall in Galati and intends to expand to Constanta and Giurgiu.
The new hall will host 50 electricians specialised in the production of 10 KW to 100 KW electric circuit boards.
"We chose Galati as headquarters because it used to be the centre of shipbuilding," says Pieter Smit, general manager of Retec.
The firm intends to bring more complex high-tech products to Romania and will invest in the personnel training, design-related software and better performing computers and tools for production.
Retec
Distributor and installer for electrical equipment for shipping
2006 turnover: 9.2 million Euro
2007 forecast turnover: 11.7 million Euro
Employees: 180
Quadra Invest: selling heritage never been simpler
For small, custom-made furniture brand European Heritage, which produces furniture in Targoviste, mainly for export, EU entry is a double-edged sword.
"On one hand, joining the EU is beneficial to us," says Gijsbert Huijink, general manager of Quadra Invest, which owns the brand.
"There is a simplification of the customs formalities for export and import." This means Quadra can offer European Heritage to smaller retailers in the west, who do not like to deal with complicated import procedures.
"On the other hand, there will be an increased offer of furniture and decorative articles from abroad, therefore more competition," he adds.
Quadra Invest produces heritage-style furniture in a factory in Targoviste, Dambovita county, exporting more than 95 per cent of products mostly to Europe, USA and Japan. The main destinations are Ireland, UK, the Netherlands, Germany and France.
Quadra Invest
'European Heritage' pine furniture producer and global exporter
2006 turnover: 5.4 million Euro
2007 forecast: Around six million EuroEmployees: 140
European Heritage aims to differentiate from its consumers through offering tailor-made furniture with different painted combinations and upholstery, undertaken 'in-house'.
For the domestic market, there are also opportunities.
Huijink says the Romanian consumer is becoming more selective and more conscious of quality.
But at present the firm has only one shop, 'European Heritage', in the Historical Centre of Bucharest on Strada Sepcari.
Tebodin: project management opportunities rise
Offering design, project management and consultancy in the real estate, oil and gas and industrial field, Tebodin came to Romania in 1998 to design petrol stations for Shell.
Now the company is the project manager for office complex Cathedral Plaza as well as beeing involved in building shopping malls in cities such as Suceava, Piatra Neamt, Buzau and Arad.
In the real estate sector Tebodin started as project managers for residential project Rose Garden developed by GTC and is currently working at another complex in Baneasa.
"The residential field is booming in Romania and we also want to start working on future office buildings and infrastructure projects," says Laut van Seventer, managing director at Tebodin Romania.
In the oil and gas sector and industrial sector Tebodin is working with Petrom designing petrol stations and a sprinkler system for Michelin.
Tebodin
Designers, project managers and consultants in real estate, oil and gas and industry
Entered Romania: 1998
Clients include: Petrom, Cathedral Plaza, Michelin
Remco: to set up construction in Sibiu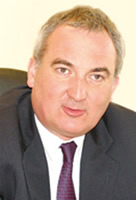 After delivering the new Unilever factory last December, Dutch facility-kit provider Remco Romania is involved in the relocation of the 'Spicul' bread factory on the outskirts of Bucharest and in the construction of a 22,000 sqm French production facility of engine blocks and wheels for Dacia Renault in Ruse, Bulgaria for French automotive company Montupet.
"This is the biggest foreign investment in Bulgaria," says Jan van Vulpen, managing director of Remco Romania. "Some people consider the area around the border in Giurgiu to be part of greater Bucharest and we are talking to a number of other investors who are intending to build in the border area."
Remco Romania is also investing almost one million Euro in a production facility at Sibiu, which will be operational in August.
The new investment will have an annual production of up to 5,000 tonnes of steel construction per year for the domestic market and export to nearby countries.
"It's a logical extension of our business and we are making serious savings for transportation," says Van Vulpen.
Remco Romania
Factory-kit construction firm
Annual production: 80,000 sqm in 2006
Targets 120,000 sqm for 2007 and subsequent years
2006 turnover: 40 per cent increase on 2005
2007 forecast turnover: 50 per cent increase on 2006
Special report and business interviews by
Michael Bird.
Additional reporting by
Mihai Alexandrescu, Magda Galbau and Corina Mica