Back to school
Are Masters in Business Administration the qualification of a brilliant business brain or a waste of money spent on learning the obvious?
Magda Galbau analyses the state of play in Romania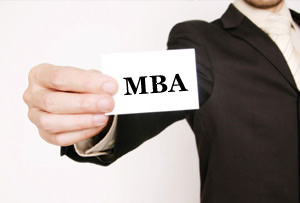 It should be the qualification that brings confidence, attitude and a global outlook and turns working for a business from a dull necessity into a creative and crusading endeavour. It should be the course that transforms a manager into an executive.
But does a business person need to spend 15,000 Euro and two to five years of one's evenings or weekends on an MBA as a dream ticket to success?
To qualify to begin the course one already needs economic knowledge and up to ten years of business experience, so what more can be learnt?
"In each of our core business areas we have at least one MBA graduate,"
Mihaela Dan, Softwin
For dynamic Romanian firms such as Softwin, staff with an MBA are an essential tool for building a global business.
"An MBA graduate learns to use their knowledge to analyse, synthesise and evaluate a wide range of situations, in the broad framework of organisation management and in an external context," says Mihaela Dan, human resources director at Softwin, which produces and sells the Bitdefender anti-virus software. "For us, in each of our core business areas we have at least one MBA graduate."
For providers of MBA programmes, the course is an essential grounding in business realities.
"Look at the leaders of Enron and Arthur Andersen who had to go to jail after they said: 'I did not know what my staff did'," says Oliver Olson, program manager at the Central European University (CEU) Romania. "Leaders now need to know what their balance sheet is saying when their accountant brings it over, what the finance department is trying to put together, the marketing department and the only place you can get a quick overview of these is an MBA programmme."
But an MBA is not a route to immediate success.
"Experience, attitude and the personality of a person
is more important than a simple MBA degree,"
Iuliana Badea, Lugera & Makler
"Experience, attitude and the personality of a person is more important than a simple MBA degree," says Iuliana Badea, sales manager of human resources management firm Lugera & Makler Romania. "I have noticed that in the last couple of years [for Romania] 'MBA is a must or a plus' has been missing from job descriptions. Attitude is more preferred now than it used to be."
Experience is also more important than a piece of paper with a stamp on it for turning up to some classes and passing a few exams.
Getting in the game
Networking is one of the key reasons people take an MBA in Romania, argues Olson. "Where you want your network to be and whether or not you want to use it," he says.
But Catalin Ionescu of CODECS disagrees that an MBA course is just a meeting place for young entrepreneurs. "Most of our students come to learn," he says. "I believe that Romanians and networking are two contradictory terms."
In the past, many Romanians will have seen MBAs as a way to escape from the country. This was also true of foreigners who opted to take their MBA in Romania at a cheaper price than in the west.
But this is also changing.
"From the first generations of graduates around 60 percent are abroad, in Canada, USA, but now fewer Romanians leave the country," says Adriana Dutescu, general manager of the Bucharest Business School of Management. "The trend is that they come back from abroad, because of increasing opportunities in Romania."
Apart from the cheaper costs, an MBA in Romania can also offer an insight into the peculiar business style of the country, which is why many foreigners looking to start up a business in Romania, choose Bucharest as the place to study their MBA.
"If one's career objective is to start up one's own company or to get a good position within a company in Romania, they should study their MBA here, based on Romanian realities," says Bianca Ioan, marketing director of ASEBUSS. "While somebody who wants an international career as soon as possible, the fastest solution is an MBA abroad."
Who signs up
Romania is full of many young managers who have started up a business and reached a stage where they want to expand abroad, but they lack the necessary expertise. These people, and those who want to vertically ascend through the ranks of multinationals, are customers of MBAs in Romania.
Doctors, economists, engineers, lawyers and those in finance and IT are also the main contenders for local programmes. Many of these are looking to start their own business or private practice. "We are looking forward to seeing mayors joining the programme," adds Ionescu.
But it is not just Romanians. Polish, Israeli, Germans and Peruvians have all opted to take their MBA in Romania. The average age for an MBA seems to be businesspeople in their 30s and the majority are men. But Ioan says that now 40 per cent of her students are women, compared to 25 per cent in 1993.
Who pays
Costs in Romania are cheap compared to other countries in the region. While the 20,000 Euro fee for an Executive MBA at ASEBUSS is over half that of USA's 45,000 Euro price tag, it is also cheaper than the Slovenian Executive MBA, which costs around 27,500 Euro. In Romania prices are between 14,000 and 20,000 Euro. But this is not cheap for a country where the average salary is 3,000 Euro a year.
Subsidy is almost impossible unless one has made a lot of cash or can gain funding from a company. There are also few banks that offer loans for MBAs. Taking out a loan has similar requirements to a credit for personal needs. "This product has not developed in Romania," says Ioan, "because people would rather take the credit and buy a house, a car or other goods, than invest in their own education."
Now the vast majority of MBAs are funded by the company the student is working for, and is dependent on that student signing a contract to work for the firm afterwards, so he or she doesn't skip town with a top qualification.
But Ioan has noticed a growing trend in students paying for part of their MBA. "They become more motivated, involved and enthusiastic for the programme," says Ioan.
Olson celebrates such a move. "We actively discourage any company to give 100 per cent sponsorship," he adds, "because a course only has value for students if it costs them something."
Joining the masterclass
There are around 1,750 graduates of MBA and Executive MBA in Romania. Last year's market rose to 3.5 million Euro, according to ASEBUSS. This is not a massive business – yet.
Below we showcase some of the choice offerings. But watch out: there are also many non-legitimate operations, or diploma mills, that print off an MBA, from the 'University of Western Trinity' or 'Gotham City College' or the 'Academy of the Republic of Gilead' for 300 Euro, where the only entry requirement is payment up-front. "But if Procter & Gamble is going to hire somebody and they do not recognize the name of the school, they will not look much further," says Oliver Olson, CEU.
To know which MBA programmes are accredited, here are the websites of the three accrediting agencies: US-based AACSB with 440 listed universities (www.aacsb.edu), EQUIS in Brussels (www.efmd.org) and UK-based association AMBA (www.mbaworld.com). There are around 10,000 MBA programs in the world and only about 700 of them have accreditations from one of these three agencies.
Bucharest School of Management
THE PITCH Founded on an intergovernmental agreement between Romania and Canada in 1993, the Bucharest School of Management is a business unit of the Academy for Economic Studies (ASE) in Bucharest to fill the local gap in professional managers.
Since 2005 the Bucharest School of Management is self-supporting financially. It offers a 9,000 Euro MBA programme with Marketing and Finance specialisms.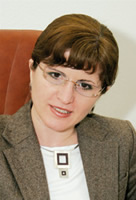 The Romanian-Canadian MBA has a certification in ASE Bucharest and the University of Ottawa. "Similar MBA programs cost 32,000 Euro at the Haute Ecole Commercial Paris, where the Executive MBA costs 120,000 Euro over two years," says Adriana Dutescu, general manager of the Bucharest School of Management.
From the first generations of graduates around 60 per cent are abroad, in Canada, USA, but now fewer Romanians leave the country. The trend is that they come back from abroad.
HOW TO APPLY? Conditions are a Romanian university degree or equivalent, a minimum of three years business experience, fluency in English, essay and a GMAT-style test.
HOW MUCH WORK IS THERE? Courses twice a week for two years in English with professors from Canada and Romania. The students evaluate all professors who are paid accordingly.
"Some are reluctant to apply to our programme, because of the selection process and the fact that we do not guarantee graduation," adds Dutescu.
Central European University
THE PITCH Central European University (CEU) Business School was founded by billionaire philanthropist George Soros and is registered in the State of New York and accredited in Hunagry.
"The more traditional MBA offered by the Academy of Economic Studies in Romania, University of Economics in Budapest, Vienna or Kiev says: we will teach you maths, finance and accounting and that's it," argues Oliver Olson, programme director at the Central European University.
"CEU tries to make sure you know all these fundamental things, but we also know that we have to create a leader, a manager, and at the end of the programme, we hope our students have got more than an MBA: they've got the network of their colleagues, they've got the confidence, more exposure to an international base of students, that adds to the basic information."
The price for CEU's MBA in Bucharest is 14,300 Euro, the same as in Hungary, with a 50 per cent discount for a GMAT score over 700.
HOW TO APPLY: Requirements include a minimum of three years of relevant experience, an undergraduate degree with a good mark, a strong GMAT score and a minimum TOEFL score of 230.
HOW MUCH WORK IS THERE? The CEU MBA takes two to five years. One third of CEU alumni go back to their country, another third go to another country within the region and the rest go west.
Tiffin University
THE PITCH Tiffin, accredited by the European Council for Business Education, offers an American MBA programme over 21 months. The US curriculum is identical to the Romanian. "We have Bulgarian, Peruvian, American, Indian and Arab students, they do not necessarily live in Romania, but are interested in the country," says Mihaela Deacu, Tiffin MBA programme director.
The price in Romania is 14,290 Euro. Tiffin graduates in Romania get two diplomas: one from Tiffin and one from the University of Bucharest. "We are planning to open the course in Timisoara," adds Deacu.
HOW TO APPLY? Admission requirements include a university degree, the average study grade 7.5 or over, minimum ten years of work experience including management experience, interview in English and TOEFL test. GMAT test is not compulsory.
HOW MUCH WORK IS THERE? Courses in Romania are held during weekends for 27 weeks.
CODECS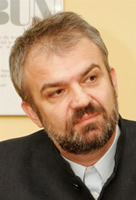 THE PITCH CODECS has been the partner of the UK's distance learning course provider the Open University Business School for the last 14 years. The group offers the first steps towards MBA, such as a Professional Certificate and Diploma in Management and then the MBA Diploma. The MBA, which is undertaken in modules, costs 17,000 Euro and is taught by business managers.
HOW TO APPLY? "We do not reject anyone," says Catalin Ionescu, president of CODECS. "The system allows you to join even if you only have a high school diploma, and are capable to keep up through all the levels. For the MBA you have to be 27 years or older."
HOW MUCH WORK IS THERE? The programme takes a minimum of three and a half years, but is flexible, so the large majority graduate in five or six years. Most of the students work via correspondence and tutorials are held once a month for five hours.
ASEBUSS
THE PITCH ASEBUSS offers an Executive MBA programme for two years specialised in general management, in cooperation with Kennesaw State University, Atlanta. "The extra value brought by an Executive MBA comes primarily from networking," argues Bianca Ioan, marketing director of the Executive programme in Romania. The fee for an executive MBA is 20,000 Euro. The program is based on the American system - little theory courses, a lot of individual study and working with real situations.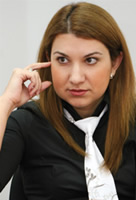 WHO CAN APPLY? The admission requirements are Bachelor's Degree, English language fluency, an average of eight years of work experience and minimum three years of managerial experience, the Graduate Management Admission Test (GMAT) and an interview. 15 to 20 per cent of the students are general managers.
The executive programme demands managerial experience and dealing with resource management, projects, negotiations and team leading.
HOW MUCH WORK IS THERE? Classes once a week on alternating Fridays and Saturdays for two years. The students cooperate on projects and go on the residential weeks in Neptun, Constanta county and Atlanta, Georgia. In the second year there is a project done in collaborations with Kennesaw students.
Vienna University
THE PITCH: In keeping with Austria's ownership of much of Romania's economy, last December saw the Executive MBA programme from the Vienna University of Economics and Business Administration come to Romania. Oil giant OMV and Erste Bank finance together 30 scholarships for Romanian applicants, each amounting to 35,000 Euro. Alumni occupy positions in fields such as finance, consulting, marketing, broadcasting, ministries or international organisations.
WHO CAN APPLY: Top businesspeople from Romania with at least five years of work experience.
HOW MUCH WORK IS THERE? Participants attend classes four days per month, as well as a study trip to the USA. The part-time programme is in English and lasts 14 months.
Sheffield University
THE PITCH City College delivers the University of Sheffield (UK) Executive MBA in Bucharest.
The cost is 13,800 Euro and is taught by members of the above institutions, other professors and experts.
The four qualifications of the programme are marketing, general management, finance and logistics and supply chain management.
WHO CAN APPLY: Applicants should have a BA in any discipline, work experience and a good command of English.
HOW MUCH WORK IS THERE? Two years, one weekend per month, ten weekends in Bucharest, two in Thessaloniki, Greece and one weekend in Sheffield, Yorkshire.
Magda Galbau