Quiet confidence
Despite the political upheavals and the failure by Romania to fully absorb all the EU cash available, France, with one of the largest economic stakes in Romania, is quite blasé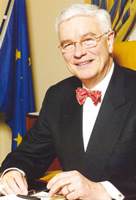 Romania still suffers from problems in absorbing funds in agriculture, the competitiveness of some industries and the exodus of much of its population abroad.
But outgoing French Ambassador to Bucharest, Herve Bolot, is not too concerned.
"We can even consider a country like Germany, which after the reunification hasn't still acquired a good homogeneity in the economy," he says. "This takes time."
While he views Romania as similar to Spain and Portugal 20 years ago, one of the fears that Bolot witnesses is Romanians leaving the country for short term profit.
"I think it's a pity a lot of young Romanians choose to leave, now that Romania needs a strong force to reinvigorate its economy," says Bolot. "There is big potential in Romania, and Romanians should accomplish it."
With a new voice in the French presidency under Nicholas Sarkozy, French international politics may step up a gear. Where the country stands on issues such as EU enlargement will be crucial to the direction in which the European compass will point.
Romania has voiced its desire for an EU vocation for the Republic of Moldova, will France also follow suit? "Of course people like the Moldovans should be given perspectives, but in some conditions, that comply with EU political strategy," says Bolot. "One has to be very pragmatic in this approach."
On whether the new leaseholder on the Elysee will be in favour of a single energy policy, despite fears that it may be harmful to some French industries, Bolot says: "In Europe there is not a unique strategy on energy at this moment, but it is obvious that everybody wants it."
In Europe, the Ambassador believes Romania and France can work closely in agriculture and transport. For the moment, he says he cannot see any major differences between Sarkozy and Chirac concerning France's relations with Romania.
Although the French people rejected the EU constitution, plans are underway to create a new common treaty which restores some of the major elements of the constitution, such as removing unanimity rule. "We have to get to the heart of the treaty, says Sarkozy, and this refers to the manner of voting," adds Bolot. "With up to 12 countries in the EU, the unanimity rule was possible. With 27 countries this is no longer possible. The decisions go to the qualified majority, which is given by population and economic power. It cannot be that a country like Malta can block some major industry decisions concerning 15 EU member countries."
Another proposal is to change the period of six months to two years for the EU presidency. This aims to facilitate the decision-making systems and lead to a better functioning in the EU.
Gallic gall
France's commitment to Romania's manufacturing sector is huge – with Saint-Gobain, Renault and Lafarge investing a total of billions in the country. "We have close co-operation, at institutional level also, our ministers meet almost monthly, there is a very positive and open relationship," Bolot adds.
The French also see a strong interest in the blue collar sectors. The Romanian Privatisation Authority is continuing the privatisation process of state helicopter manufacturer IAR Ghimbav, with Eurocopter SAS France as a bidder.
Meanwhile recent investments from France include the Marseille-based SNEF group which bought the local leader in industrial electrical equipments IMSAT and the transport infrastructure branch of construction giant Vinci, which has bought 80 per cent of Bucharest-based road construction firm Viarom Construct.
But there is a new style of French business interest in Romania.
"More small and medium enterprises (SMEs) are coming from France," says Patrick Gelin, president of the Foreign Investors Council.
He believes that in the agribusiness sector, where French companies are one of leaders in world, they are today under-represented in Romania. Although Danone and Soufflet are present in the country, other big names are yet to come.
Also the services sector is witnessing absences. This includes everything from tourism to hotels, retail, parking, maintenance, industrial cleaning or recycling, even nationwide services for transporting of cash are absent.
"In the west, companies want to focus on their core businesses and externalise the rest, but it is difficult to do in Romania," says Gelin.
Gaz de France: Romania should be the Balkan energy hub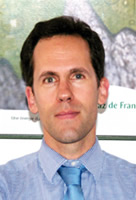 Romania is one of the least dependant countries in Europe from the energy point of view, as it produces oil, gas and coal, says Gaz de France's business development director for Romania, Tanguy Moulin Fournier.
"The hydro capacities are huge, Romania's position gives it the opportunity to become the energy hub of south-eastern Europe," says Fournier. Gaz de France, which took over gas distributor for southern Romania, Distrigaz Sud in 2005, is a great supporter of such a possibility.
He argues Romania can also have a good position in terms of gas storage, as detailed in Romania's Energy Strategy for 2007-2020, adding Gaz de France intends to be part of that move. "This country will be in excess of electricity in the future, partly due to the arrival of [two more units] in nuclear power station Cernavoda and investments in capacities in other sources of energy," says Fournier. "We believe this is a possible target as far as the investments start with no delay. This could support Romania's will to become a regional energy hub. As regards gas, it seems unfortunate that Romania will depend more on imports."
Romania is suffering a lack of investment in electricity and has inadequate conditions when dealing with European environmental and efficiency standards.
"The country has decided to start privatisations in that field, as it had already started in the field of electricity distribution and the gas sector," says Fournier. "Gaz de France will pay a high attention to any opportunity arriving on the market."
Gaz de France
Gas producer and distributor
Took over Distrigaz Sud in 2005
Opened separate office in Bucharest in 2007
Dacia-Renault: increasing capacity to 1,000 cars daily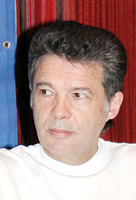 Dacia-Renault is going greener this year, with the new Liquified Petroleum Gas (LPG) Logan that will be produced in 30 units daily at the Mioveni plant, Arges county.
Here works are set to increase the production capacity of the whole Logan range from 200,000 in 2006 to 350,000 units in 2008.
CO2 emissions from the LPG Logan are 18 per cent less than the conventional petrol version and the gas is 50 per cent cheaper than petrol. 1,000 gas stations now present in Romania are servicing the car.
The LPG Logan is destined only for the local market at prices between 8,000 and 8,800 Euro, targeting taxi drivers, driving schools and distribution companies.
"Should we have a bigger demand for the LPG version, we will consider increasing the production capacity for this model in the future," says Francois Fourmont, general manager of Renault-Dacia.
Apart from Romania, the Logan is also produced in Columbia, Iran, India, Morocco and Brazil but for now Fourmont does not see the need to expand to other markets. "More than half of our production is destined for export and we are working six days per week in three shifts to fulfil the orders especially for the Logan Estate," says Fourmont.
Dacia-Renault
Car manufacturer
2006 turnover: one billion Euro
2007 forecast: ten to 15 per cent
increase
Michelin: sevenfold increase in tyres in five years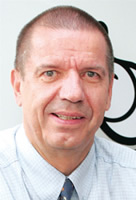 Since 2002 Michelin Romania has increased the annual tyre production from 10,000 tonnes per year to 70,000 tonnes in 2007 by investing 30 million Euro each year in its three production facilities in Romania.
"We saw potential in the truck market in Romania because of the fast developing road transport and infrastructure and now we are seeing also the potential of the auto market which is developing fast," says Jean-Marc Gebhart, president of Michelin Romania.
The three Romanian production facilities serve Croatia, Bulgaria, Serbia, Bosnia, Albania and Montenegro and 70 per cent of the annual production is destined for export.
One of the main clients of Michelin in Romania for passenger vehicle tyres, Dacia, will be equipped in the next two months with a new Michelin tyre replacing the Kormoran with around 600,000 orders per year for the Logan.
Gebhart is also looking at the future owner of the Daewoo Craiova plant as a potential client. The current firms showing an interest are Ford, GM and JSC Russian Machines.
Regarding qualified workforce, Gebhart says the company has a problem finding them only in Bucharest - especially for sales staff. "I think there is a lack of commercial schools in Romania and it's difficult to keep a good sales manager in your company," he says, "because they have a lot of offers."
Michelin Romania
Tyre and steel cord manufacturer
Annual production: 70,000 tonnes per year
Total investment: 184 million Euro
Employees: 4,000 (of which 30 per cent are women)
2007 estimated turnover: 15 per cent increase on 2006
BRD - Groupe Societe Generale: competition
for top customers could strengthen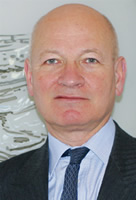 From 1 June, the central bank has allowed banks to self-regulate the credit they can offer customers, with BRD - Groupe Societe Generale allowing a customer to be in debt for up to 70 per cent of their incomes, depending on factors such as credit history and income.
Patrick Gelin, president of the bank, does not expect "dramatic changes" from the new rules. "Maybe for the best customers the competition will be stronger," he says.
But Romanians, Gelin argues, are still not saving for the medium and the long term. This may change with the introduction of the private pension funds, which are compulsory for people under 35 years old. "Maybe the population will get used to long term savings," says Gelin. "This is a first step."
This January, Groupe Societe Generale expanded into the Republic of Moldova, with its purchase of privately-owned Mobiasbanca, which has eight per cent of the Moldovan market. This is a long-term investment. "The bank's integration is undertaken from [Romania] because it's closer and more practical and we have the same language," says Gelin. "We view Moldova as in the same situation as Romania ten or 15 years ago."
Locally, Portuguese-owned Millenium bank is the latest to enter into universal banking in Romania. But Gelin argues that any new bank offering such services will have a problem. "It will be difficult for them to make this profitable in four or five years and to win a market share," he says. "Romania still has potential, but you have a lot of banks with good positions on the market. It will be difficult unless they want to concentrate on a niche market. But if they want to buy something in the future – which could be Banca Transilvania or state-owned Savings Bank CEC, this would be a different situation. It makes sense to learn the market and then make an acquisition."
Gelin argues the market will settle with only five or six players offering universal banking. "This is the rule in Europe," he says. He does not believe the top four will change, with Erste-owned Banca Comerciala Romana, BRD Groupe Societe Generale, Raiffeisen and UniCredit Tiriac. The other two, he argues, could be Banca Transilvania and Bancpost.
"To get one per cent more is good [for these banks]," he says. "But to get five per cent more is very difficult to do. It is only possible with a merger."
BRD - Groupe Societe Generale
Ranking: 2nd
Assets: in excess of 8.7 billion Euro
Customers: over 2.2 million
No of branches: 635
Orange: increasing data speed download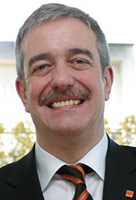 Orange has just launched its HSDPA service with data speeds of 3.6 Mbps – this is a 3G service that allows a larger download capacity through a 3G portal. The service has also been launched by the France Telecom-owned firm's British rival, Vodafone.
So far the firm has 400,000 EDGE and 3G customers, two services which allow faster download times and video telephony.
But the most successful service of Orange in Romania is still and will remain to be the voice market.
At the end of 2006 revenues from data service stood at ten per cent of total revenues.
In Romania, Simcard penetration is now around 81 per cent, but Orange predicts this could increase to 100 per cent this year. However, in western Europe this can rise to 120 per cent – with many people using two or more Simcards. "There is a consensus about that there are 1.2 simcards for everyone who has a phone," says Richard Moat, CEO of Orange Romania.
Moat estimates that effective penetration is around 65 per cent.
The market is still not slowing down, with increased competition from Cosmote, which now has two million customers and is firmly placed as the third player in the mobile market. "The market is moving into a period of maturity," says Moat. "The growth is bound to slide. We are moving from high to medium growth."
The firm is still looking at convergent forces. This could mean offering services in the future on the landline market, especially for corporate customers. "Orange Romania is mainly a mobile company with fixed capacity and it is definitely our ambition to expand our fixed and semi-fixed capability to be able to provide the widest range of services to corporate customers," adds Moat.
Orange Romania
Customers: 8.27 million
Total invested: one billion Euro
Investments this year upgrading services: 200 million Euro
Employees: 2,500
Alcatel-Lucent: research and piloting continues
Following last year's merger between France's Alcatel and US-based Lucent, Alcatel-Lucent offers IT&C turnkey projects in research and development, project management, design, commissioning, and maintenance.
Alcatel-Lucent Romania is also one of the 23 Alcatel-Lucent R&D centres worldwide.
"In Timisoara there are more than 800 software engineers, developing solutions for the core network (NGN) and soft switch," says Alcatel-Lucent Romania president Dan Bedros. "In wireless they developed software for 2G, EDGE, and a part of WiMAX, for which tests were performed."
Most recently, the firm and other IT&C companies in Romania developed the National Critical Medicine Network, a 300,000 Euro pilot project connecting hospitals in large Romanian cities such as Bucharest, Timisoara and Targu Mures, but also a remote medical facility in Chilia. This aims to improve data, voice and image communication between different medical units in the trauma field. "The pilot of this medicine network will generate on time communications that will contribute to rapid and accurate decisions in this field," says Bedros.
Alcatel-Lucent Romania
IT&C turnkey solutions provider
Head country for the South Eastern Europe Regional Unit
Employees: more than 1,000; more than 800 in Timisoara, over 100 in Bucharest
Customers include:
Orange, Romtelecom, Transelectrica, Ministry of Interior, Petrom/OMV
Lafarge: Romanian market to peak between 2010 and 2014
Construction material firm Lafarge is planning to increase sales of aggregates and concretes and triple the plasterboard production capacity in Romania.
The company also started investing in environmental projects in compliance with EU norms of around 50 million Euro between 2006 and 2012. Another 50 million Euro will be invested in the same period to improve the productivity and range of products in Romania.
"The Romanian market is very dynamic and we estimate that it will achieve a maximum point during 2010 and 2014, if the development rhythm will remain at the same level," says Philippe Questiaux, president and CEO of Lafarge Romania.
This year Lafarge opened a new cement factory in Hoghiz, Brasov county, a mobile processing unit at Darnisoara quarry in Suceava county with a production capacity of 150 tonnes of aggregates for asphalt per hour. Last month the group opened a new plasterboard production line in Bucharest.
Lafarge Romania
Construction material company
Active in: cement, plasterboards, aggregates and concrete
Owns plants in: Bucuresti, Medgigia, Targu Jiu, Hoghiz, Cluj-Napoca, Harghita
Employees: 1,500
Saint Gobain: benefiting from construction expansion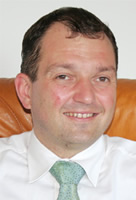 French glass manufacturer Saint Gobain this year opened a 100 million Euro production facility in Calarasi, where the company will produce 200,000 tonnes of glass per year. Half of this will be for export to south-east Europe, Bulgaria, Serbia, north Greece and the Istanbul region.
"We chose Calarasi because of the location, workforce, transport facilities and energy infrastructure," says Olivier Lluansi, general delegate for south-east Europe.
Although Romania sees a massive boom in construction, a major issue is the lack of a skilled workforce.
"When we decided to go to Calarasi and not close to one of the major cities it was also because we anticipated a difficulty in finding workforce in cities going under a developing process," says Lluansi.
This new facility will manufacture flat-glass, which is then supplied to producers of double-glazing.
Currently the company is investing another 30 million Euro on the Calarasi site for a glass surface treatment facility that will start production in the first quarter of 2008, aiming to give the glass more energy saving features.
Saint Gobain has nine companies in Romania, led by the glass and plasterboard manufacturers. Recently the company opened a five million Euro Weber mortar and cement plant in Branesti, Ilfov county. In the brownfield sector, Saint Gobain is the owner of insulation products manufacturer Isover which opened a factory on 15 May in Ploiesti.
The only part of the Saint Gobain portfolio missing in Romania is the bottle business.
Saint Gobain South Eastern
Europe
Glass and construction
materials manufacturer
2007 forecast turnover: below 200 million Euro
Employees: 800
Pernod-Ricard: market is ready for imported new world wine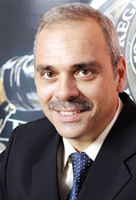 Luxury imports from the European Union nations have witnessed a boom since the EU accession.
This is due to the lifting of customs taxes on all these products and a taste for the finer things in life from Romania's new rich.
The retail price of spirits has fallen by up to 40 per cent for some brands. Pernod-Ricard's whisky, and market leader, Ballantine's, has slashed its Romanian price by 50 per cent from 18.4 Euro to 12.2 Euro for 0.7 litres
"The whisky sector is growing fast," says Tudor Furir, general manager of Pernod-Ricard Romania. "We expect 30 to 50 per cent year on year increase in each brand."
In Romania, only four per cent of its spirits are imported. This compares to the Czech Republic, which imports around 25 per cent. "In a few years I expect Romania's imported spirits will increase to up to twelve per cent," says Furir.
In vodka, Pernod-Ricard also imports Wyborowa from Poland. This is the "fastest growing category" according to Furir. In Romania, the market is dominated by local players usually with Russian-style names, such as Stalinskaya, and only one per cent is imported. Last year this category sold 45 million litres, ten times more than whisky.
Many local wine producers also fear a wave of cheaper imports from the west and the new world at a competitive price, with a consistent flavour and a strong marketing strategy.
Furir will launch Australian wine giant Jacob's Creek this autumn in Romania and other wine brands, which could be from Australia, Argentina and New Zealand. "Now the market is ready for imported wine," he says.
Pernod-Ricard Romania
Wines and spirits importer
Leading brands:
Ballantine's, Chivas, Beefeater Gin, Wyborowa vodka, Jacob's Creek and Montana wines
Sofitel: keeping the brand for the capital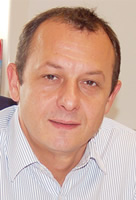 Owners of north Bucharest's Hotel Sofitel, Accor, are interested in developing new hotels in Timisoara, Cluj-Napoca, Brasov and Ploiesti.
But general manager of the capital's hotel, Bruno Vinette, says these will not be under the Sofitel brand.
"We do not feel these are markets which can accommodate 4 star plus hotels," he adds.
For years, Sofitel was the first foreign hotel brand to open in Bucharest, attracting business travellers to its stark modernist facade in the north of the capital city. Now, there is increased competition on the market from Intercontinental Hotels Group, Hilton, Marriott, Radisson SAS and, if rumours are to be believed, Starwood's Le Meridien brand.
Each will be looking to attract the business dollar, but also the shortfall in leisure tourists, who are not coming to Bucharest.
Vinette says that although his hotel saw growth last year, this was mainly driven by the business segment. The Sofitel has about 70 per cent business guests, the same as the Athenee Palace Hilton.
"The market in Bucharest is mainly Monday to Friday, or even Tuesday to Thursday, mainly in the business segment, or groups of tourists who come and stay for two to three days," he says.
But Bucharest has no chance of transforming itself into a city break destination, says Vinette. "There are other attractive destinations in the region, like Vienna, Prague, Budapest, not to mention the Italian cities, and Bucharest cannot compare," he says.
Sofitel Hotel Bucharest
Part of Accor Group
Ranking: four stars
2006 turnover: 8.7 million Euro
2006 occupancy rate: 74.3 per cent
Employees: 213
Carrefour: targeting smaller towns and city centre
Carrefour is targeting smaller cities in its ambitious expansion plans for Romania. This year the French retailer will open a new city centre location in Bucharest behind the Unirea Center on the site of bust supermarket Univers'all, in an investment of six to seven million Euro.
The chain will also open another two hypermarkets in Iasi and Cluj-Napoca, a minimum of three new shops per year and, in 2008, in new locations such as Oradea, Arad, Pitesti, Suceava and the Vitan-Birzesti area in south-eastern Bucharest, where construction has begun.
The firm has also promised to open in the Colloseum centre in Chitila, north-west Bucharest. "In the next five years the development will be more alert than before and we target all cities with over 150,000 people," says Jacobo Caller Celestino, executive director of Carrefour Romania.
"We take into account the number of inhabitants, the location and the degree of competition."
At present, the best-selling products from Carrefour are basics such as sugar, bread, oil and water, as well as bananas. The best store in terms of turnover is Carrefour Orhideea in the west of Bucharest and close to central station Gara de Nord.
"The Romanian consumer is a Latin consumer, who likes to eat, dress well and spend time with the family," says Celestino. "I think that in the future, the Romanian consumer will be more aware of his rights and will be more demanding in terms of customer service."
Carrefour Romania
Retailer
2006 turnover: 608.9 million Euro, up 39 per cent on 2005
2007 forecast: an increase by two digits on 2006
Employees: 5,500
Number of shops: seven and another seven by end-2008
Bricostore: continuing expansion outside of capital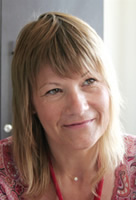 This November French DIY retailer Bricostore will open a new store in Pitesti, an investment of ten million Euro located on the same site as Auchan.
The company has seven stores in Romania and intends to open four stores next year outside Bucharest.
Carrefour and Auchan made only a few openings this year, but general manager of Bricostore, Isabelle Pleska, believes that there will be a boom in 2008.
She sees an increase in demand for higher cost products in DIY, due to the real estate developments and the greater purchasing power of Romanians. This has meant a move from sales of functional to more aesthetic items.
"Because of the new residential developments, Romanians are buying more quality decorative products while in the past they were looking for products for renovation," says Pleska.
The best-selling products from Bricostore by volume are raw materials, floor coverings, sanitary products and gardening products.
"More people are moving from apartments to villas and this is visible in our turnover," says Pleska.
The difference between the Romanian DIY stores and those in other countries, according to Pleska, is the bigger footfall in Romania and in the west DIY stores are more developed for women.
People in western countries also do the shopping themselves, while in Romania customers often outsource to craftsmen to shop and take care of renovations.
Some Romanians don't necessarily 'do it themselves' at all.
Bricostore
DIY retailer
Seven stores
2008 forecast: 12 stores
Employees: 1,200
Mr Bricolage: targeting an estate of 33 DIY stores
DIY retailer Mr Bricolage entered the Romanian market at the end of 2006 by opening a shop in Vitan and this year will open a new store in Pitesti.
The company plans to open 33 shops in Romania targeting towns of all sizes, with three to five openings per year. Each store costs around seven million Euro to build.
"It is good for us to develop our network around where we first started and in Pitesti we found the best opportunity," says Tudor Profir, general director, Mr Bricolage Romania.
The best-selling products from Mr Bricolage this year were in the decoration range, wall coverings and sanitary products, says Profir.
He believes basic products will continue to be the most wanted from Romanian consumers. "Romanians are still price oriented but we are seeing an increase towards quality," he adds.
Mr Bricolage customers are mainly from the middle class segment, such as new families who are moving into a new house. But Profir is seeing an increase in women entering DIY stores. "Most of our products are also addressed to women because usually the husband is also looking for the wife's advice when looking to redecorate the house," he adds.
Mr Bricolage
DIY retailer
Employees: 190
Shops at end-2007: two
Frequency of annual store
openings: three to five
Corporate Office Solutions: set to take advantage of new office boom
Office furniture suppliers Corporate Office Solutions has opened a 400,000 Euro showroom for furniture manufacturers Steelcase in Baneasa, north Bucharest and is launching a new branch in Chisinau.
"In Bucharest, 80 per cent of our business has been undertaken, so we have to aim to cities such as Brasov, Cluj-Napoca, Timisoara and Constanta where we want to open Steelcase branches in 2008," says managing partner Cristophe Weller.
He believes that the market for turn-key office fit-out services will increase in the next five years due to office developments in real estate and the companies looking for offices in Romania.
"Already established companies will keep growing and will have larger furnishing needs, while lots of newcomers will settle in Romania and therefore look for offices," says Weller.
Corporate Office Solutions
Suppliers for full office fit-out
2006 turnover: 14.2 million Euro
2007 forecast: 15.5 million Euro
Coface: realising demand for credit insurance
Coface's new business in credit insurance is picking up, since its launch in April this year. As we went to press the firm had 23 open contract negotiations.
Coface is also looking at introducing factoring business in Romania in 2010, which will depend on the results of a feasibility study.
Managing director Cristian Ionescu says six credit insurance contracts have been signed, valued at a total of 230,000 Euro in gross written premiums.
"The target for the end of this year is to sign up to one million Euro in gross written premiums," says Ionescu. "The exposure [turnover of the company we insure] for what we have signed until now stands at almost 200 million Euro and the target by the end of the year is to reach one billion Euro in insured exposure."
Coface says the most risky sectors are independent retail [small chains of supermarkets], distribution, agriculture and construction, while the best performing ones include IT, services, telecom and power distribution.
Coface Romania
Credit insurance and risk management company
2006 turnover: 1.6 million Euro
2007 forecast: 2.3 million euro for management services, one million Euro for credit insurance
Profit rate stands at 35 per cent
Employees: 70 planned by end 2007
Bouyges: construction market
working faster to shorter deadlines
Construction firm Bouygues Romania is building the second phase of Cefin Logistic Park on the Bucharest-Pitesti motorway and is working on a 100,000 sqm commercial gallery, Baneasa Shopping City.
The company is also building the first stage of a residential project in Jandarmerie forest, 'La Stejari', of 300 apartments at the end of 2008 and is in discussions for the second phase.
The construction market in 2007 is more active but also more difficult, according to Dragos Victor Stefanescu, general director of Bouygues South Central Europe.
"All across the globe the construction market is in an overstressed situation," he says. "All big construction companies are full and usually the depletion of a contract book takes 12 months. We are working faster now because the requirements are for shorter deadlines, but usually a 100,000 sqm job takes 15 to 25 months."
Stefanescu sees a bigger demand for public works in Romania, but the financing problems and the difficult absorption of European funds is delaying such progress.
"In the private sector things are going much faster," he adds. "So far, in Bucharest, the biggest public works I am seeing are the [construction of the] Basarab flyover and the [redevelopment of the] Lia Manoliu stadium, which are very few."
Other major problem in the construction business in Romania, apart from the scarce workforce, is the lack of architectural and engineering firms who are prepared for the job, according to Stefanescu. "We are in a global network and can import the needed experience from our colleagues in case of need," says Stefanescu.
Bouygues Romania
Construction company
2006 turnover: 33 million Euro
2007 forecast: 75 million Euro
Employees: 168 from which 40 are non-Romanian
Egis: motorway toll will create further funds
Consultants Egis Group opened an office in Romania in March 2007, offering only engineering and consultancy services in road infrastructure.
"We want to bring our entire portfolio to Romania and develop environmental projects, railway and airport projects," says Pierre Basma, branch manager of Scetaroute, a subsidiary of Egis.
In Romania the company is project manager for Bechtel's Brasov-Bors motorway and Arad-Timisoara and is undertaking rehabilitation on the Suceava to Campulung Moldovenesc and Bistrita national roads.
As a model for Romania's infrastructure development, Basma thinks that the motorway toll should be adopted, for which Prime Minister Tariceanu has voiced support. He also sees private-public partnerships as the best solution in this matter. "This system will create funds for further investments," he adds.
The main problems Basma sees in Romania are delays in finishing infrastructure projects and the lack of qualified workforce. But he also believes that the European law allowing only companies with over ten to 15 years of experience to participate at auctions is not a fair competition. "There are a lot of talented young engineers who are very highly qualified to do a large scale project, but they are disqualified when it comes to the big resumes from more experienced companies," adds Basma.
Egis
Infrastructure consultants
Projects in Romania: ten
Employees: 40
Apa Nova: looking to run utilities in Romania at large
Utility company Apa Nova Bucharest, part of the Veolia Water group, has taken over the concession for the capital's water and sewage utility until 2025.
Now general manager Andreas Baude says the company is looking at running water services in other cities in Romania, following its deal for the Otopeni municipality, Ilfov county.
"We will answer all requests for offers, be those from a small town or a big city," says Baude.
Since 2000, the firm has finished investing in the development of the Crivina wastewater plant.
This year the firm has 29.5 million Euro saved for investments. This includes 14.6 million for the expansion and modernisation of Bucharest's water network. There will also be 7.9 million invested in maintenance and installations and seven million in equipment and buildings.
Apa Nova Bucharest
Water utility, part of Veolia Water group
Signed the concession contract for Bucharest in 2000
2006 turnover: 101 million Euro
2006 total investments: almost 20 million Euro
End-2006 employees: 1,950
Louis Berger: looking to working with public sector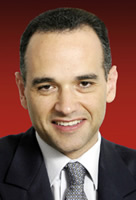 With a total value of ongoing projects in Romania of almost 70 million Euro, Louis Berger looks to expand further in the private sector and is currently consulting on large industrial, residential and commercial developments.
Clients in the central and eastern Europe include large private sector investors for structures and development, multinationals and public authorities.
"As new clients we have some customers from the private sector and some 'Fortune 500' companies wanting to develop further in Romania but also in the region," says Chris Germanacos, director for Europe and senior vice president of Louis Berger Group.
To improve efficiency in construction in Romania, Germanacos believes better supervision is the key. "Improvements in the utilisation of labour and equipment during the construction phase could be made by tighter construction management and supervision," he says. "This will accelerate construction and therefore save the beneficiary."
Louis Berger
Infrastructure consultants
Advise on due diligence, viability of projects, design, supervision of construction, claims assessment and construction management
Clients: private investors, multinationals, public sector
Alstom Power: energy equipment production set to expand
Energy equipment firm Alstom Power plans to extend its production capacity from its existing plant in Bucharest, says managing director George Sirakas.
"We will continue to add new products to our portfolio and intend to move to a new modern purpose built factory," he says.
The French firm's products include parts for power plant boilers, main parts and sub-assemblies for turbines and auxiliaries, blades for steam turbines and compressors and spare parts for generators.
Alstom's development strategy in Romania focuses on new plants, rehabilitations and refurbishments, as well as support to power plants in spare parts and services.
"Our destiny is linked to the Government strategy of which the implementation has been slower over the [last] period for a collection of good reasons," he adds. "Part of the strategy however will benefit all the players in the energy field."
Alstom Power Romania
Equipment manufacturer
Capabilities: technologies for steam turbine, gas turbine, combined cycle and hydro power plants, including all major equipment and systems
Employees: over 600
Sodexho: voucher market still registering growth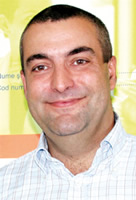 Voucher firm Sodexho has an annual sale of 200 million vouchers in Romania and estimates a ten per cent increase in sales in 2008.
The most successful product in Romania is the Gusto Pass meal voucher, which accounts for 90 per cent of the total turnover and is market leader in food and management services in Romania.
Other Sodexho vouchers include those for gifts, motivation, one given to employees to pay for the kindergarten and one to spend on charitable causes.
"It's a very competitive market, so from 105 different offers in the world, in Romania we only have five," says Francois Podeur, general director of Sodexho in Romania.
"In England we have a voucher given to immigrants by the Government and in France we have a voucher for students to buy books, but the needs in these countries are not those of Romania."
The company has around 20,000 clients in Romania, mainly industrial companies such as Electrica, Bucharest transport utility RATB, Dacia and multinationals and 40,000 affiliates such as Cora and Carrefour and smaller retailers.
Sodexho
Voucher services
Business volume forecast
for 2007: 450 million Euro
Employees: 186
Schneider Electric: benefiting from housing boom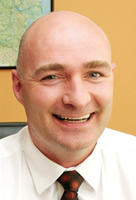 After ten years on the local market, French electric distributor and automation equipment manufacturer Schneider Electric last year boasted a 29 per cent growth for its Romanian operations.
General manager David Nicholl says the firm holds a between ten and 12 per cent share of the market, valued at abut 450 million Euro, supplying electrical equipment to the energy, infrastructure and building sectors.
"We are market leaders in the medium-voltage and low-voltage equipment segments and rank second in the automation and control segment, as well as in the wiring devices [plugs and sockets] segment," says Nicholl.
The general manager argues that the market in building management systems is witnessing an uptrend, with the biggest growth in residential. This is due to the increase in personal wealth, growing mortgage market and increased investment in land and property.
Schneider has opened seven agencies nationwide, in Bucharest, Brasov, Constanta, Iasi, Craiova, Cluj-Napoca and Timisoara, and a Client Support Center this January.
Schneider Electric
Electric distributor and automation equipment manufacturer
2006 turnover: 50 million Euro, up 29 per cent on 2005
Employees: 134
Nexans: wiring up Romania
Cable and component manufacturer Nexans has invested 17 million Euro in four factories in Romania producing automotive cables and wire drawing - two in Chisineu Cris, one in Pancota, both in Arad county and another in Santana, Timis county.
"We intend to extend our production in Romania and to add other types of electrical cables,'' says Dumitru Sarbu, business manager central and south-eastern Europe, Nexans.
The company also plans to modernise Romania's railway infrastructure with underground cables along the train lines. The Romanian branch plans to increase its automotive cable production capacity in Chisineu Cris by 50 per cent by 2009.
"We are interested in the underwater power cable connection that will enable Romania to export energy to Turkey, after reactors III and IV in nuclear power plant Cernavoda will become active,'' adds Sarbu.
60 per cent of the automotive cable produced in Romania is destined to Europe for brands such as Renault, Volkswagen, Nissan and SAAB. Nexans' major clients in Romania are reactor II in Cernavoda, hydropower station Portile de Fier, Dacia-Logan and Electrica, as well as residential, office, mall and industrial buildings.
Nexans
Cable and component
manufacturer
Four factories
2006 turnover: 30 million euro
2007 forecast: ten-15 per cent increase
GPV: envelope alliance with German partner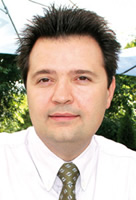 French envelope producer GPV has formed a strategic commercial alliance with Curtis, a German company active in the same field, which is present in Poland and the Netherlands.
According to Thierry Blain, general manager of central and eastern Europe with GPV, next year they will merge to become market leaders in Europe.
In 2008 the company will introduce 100 per cent recyclable paper products at its production capacity in Cluj-Napoca, which at present uses plastic packaging made from corn.
"We use 500 tonnes of paper per month," says Blain. "We are already using for one year and a half water based ink and we will try to attract other big companies from Romania in these campaigns.
Following the increasing activity in Romania, GPV will move into larger headquarters in Bucharest.
But Blain feels a lack of qualified workers is a major problem.
"We cannot find qualified workers and even the big recruiting companies have failed to provide us good services," says Blain.
"Romania has lost a lot of its population and I believe it needs an immigration programme and Moldovan workers could be a solution."
GPV
Envelope producer
Employees: 300
By end of 2007:
Predicts increase by 35 per cent in main services
Increase in envelope production by 20 per cent
Ductil: looking to expansion in the region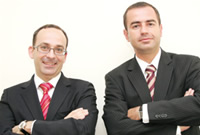 Welding and cutting firm Ductil is looking for geographical expansion in countries such as Bulgaria, Serbia and Macedonia and also aims to introduce automatic welding machines into their Romanian facilities.
The welding and cutting industry in Romania is increasing, says Razvan Batrinu general manager Ductil Romania, Republic of Moldova, Bulgaria, Serbia, Albania and Macedonia. As a disadvantage, he sees the increasing costs for raw materials and utilities, but on the plus side there is the appreciation of the local currency (RON).
Many automotive companies have entered the Romanian market, but it is the real estate boom that has driven up the welding and cutting market.
Air Liquide Gas, which produces oxygen, nitrogen and argon, will start the production of acetylene in Romania and targets clients from sectors such as steel making, oil and gas, chemicals, automotive, metal work and food.
The biggest contracts for Air Liquide Gas this year were in the food and metal processing sectors.
Ductil-Air Liquide Welding & Air Liquide Gas
Welding and cutting, gas producer
2006 turnover: 1.9 million Euro
Employees: 365 plus 50 for Air Liquide Gas
Air France KLM: extending electronic services
Almost three years after Air France and KLM announced they will join forces, Romania now enjoys almost 80 flights per week from Bucharest to Paris or Amsterdam and Paris to Timisoara, via Milan Malpensa, in a code share agreement with Alitalia.
The airline will keep to this schedule this year. "We will focus on extending electronic services, including e-ticket usage and online check-in," says Air France – KLM manager for Romania and Moldova Alexandru Dobrescu.
Air France – KLM
Air France: Five daily flights Bucharest to Paris
Three daily flights Timisoara – Paris, via Milan Malpensa
KLM: Three daily flights Bucharest - Amsterdam
Employees in Romania: 40
Business interviews by
Mihai Alexandrescu,
Corina Mica and Michael Bird