Playing Romania's trump cards
"In eight years, Romania will be able to produce 70 to 80 per cent more electricity and export three times more," says Minister of Economy and Finance, Varujan Vosganian.
Does he have the right to be so confident ?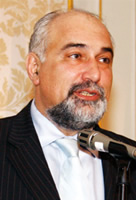 Romania has a deep tradition in the energy sector. The country boasts extensive experience in the oil and gas industry and the production of electricity.
Its engineers are also found leading teams of excavators and refiners from Astana and Dubai to Caracas and Lagos.
"Energy is Romania's most powerful trump card in the European Union," says Minister of Economy and Finance, Varujan Vosganian.
The country possesses important energy resources, such as uranium ore, as well as significant oil and natural gas reserves. The lignite and pit coal reserves could suffice for the next 100 years.
Moreover, Romania's energy infrastructure is diverse, with national transport networks for energy, natural gas, crude, oil derivatives, refining capacities, maritime transport and harbours at the Black Sea.
"Romania's energy production market has a balanced and diversified structure and the country now sees an ongoing nuclear energy programme, based on secure technology," Vosganian tells The Diplomat.
"Energy is Romania's most powerful trump card in the European Union"
      Romania's institutional and legal frameworks are adapted to EU's internal market principles and the country has a decent interconnection capacity to neighbouring countries' electricity and gas transport systems.
Moreover, increased investment opportunities in energy efficiency and renewables have appeared in the past seven years.
Romania will also be able to access EU structural funds for energy projects valued at about 650 million Euro between 2007-2013.
Massive needs
But not everything is rosy.
The uranium and gas reserves are in decline, which, used at the current rate, could see them both exhausted in the next 12 years.
The rising quality of life in Romania will need to be coupled by a huge increase in energy consumption, which could put a drag on Romania's efforts to become a major energy exporter.
The mistakes of the past will also be revisited on the present.
Romania's Governments hesitated to privatise the country's energy system and invest in the sector until 2000.
Factors that lead to this situation included unclear legislation, fear of the unions, and a distrust of foreign investors in the local business environment, bureaucracy and corruption.
The ailing system of thermal power generation, which supplies two-thirds of Romania's energy needs, now requires billions of private and public money to restructure.
"It is also true that investments in the energy sector, be they from the state or from a private investor, break even in a longer period of time," says Vosganian. "But I am sure that in six to seven years' time Romania will manage to catch up with the delays and become a regional energy powerhouse."
Burning-up cash
Power estate

Romanian power generation in the first quarter of 2007:
66.3 per cent of energy comes from thermal power plants
23.8 per cent from hydro power plants
9.9 per cent from nuclear power station Cernavoda
Info: National Statistics Institute.
Private and public enterprises will need to invest about 30 billion Euro in the entire energy sector by 2020, including in bio-fuel production, estimates Vosganian. About 20 to 30 per cent of this amount will be money invested by state-owned companies or directly from the state budget.
Small steps have so far been taken in privatising thermal power plants, and this has only happened in the case of those in Braila and Doicesti, Dambovita county.
Romania will invest in the gas field to discover new reserves and increase the storage capacities, as well as rehabilitating and developing transport and distribution networks. The state should invest almost 500 million Euro in increasing gas storage capacity.
The energy mining and production complexes at Craiova, Rovinari and Turceni are also on sale, with firms such as Italy's Enel, which owns power distribution firms in Romania, expressing an interest in another link in the production and supply of energy.
Altogether, these complexes need in the range of two billion Euro worth of investments, says Vosganian. Building Units III and IV of the Cernavoda nuclear power plant means another 2.4 billion Euro, and producing energy from renewables, a further 1.8 billion Euro.
"Should Romania have all four nuclear reactors functional by 2015 as well as the energetic complexes modernised and an increased hydro power production capacity, this country will be able to produce 70 to 80 per cent more electricity than at the moment and export three times more," he adds.
Nuclear winners
South of the Danube is Bulgaria.
A massive rival in the production and export of energy – far outweighing Romania. Much of this is due to Bulgaria's long-standing tradition in nuclear power production.
Vosganian says there should be no comparison between Romania's Cernavoda nuclear power plant and the Bulgarian facility in Kozloduy, which was partially shut down at the request of the EU. In 1984, Romania's Communist Government made the choice of the Canadian Deuterium Uranium (CANDU) concept for the Cernavoda nuclear power station. This gave Romania the chance to be independent from imported primary energy resources, especially because Romania produces heavy water and has natural uranium. "Today, instead of 'energy independence' we use the 'security of supply' concept," says Vosganian.
Despite the fears of a second nuclear disaster in the region, the main advantages of nuclear power are stable prices, continuity and safety in energy delivery, as well as zero greenhouse gas emissions.
Cernavoda's first reactor, Unit I, started functioning in 1996 and Unit II will be up and running by October this year. This means electricity produced at Cernavoda will increase by 50 per cent and nuclear power will account for 18 per cent of Romania's electricity production. But this could rise to 40 per cent. A new company is in the making through an association between state-owned Nuclearelectrica and private investors to build Units III and IV.
The Ministry says it will launch a tender to select the private partner this year – among those interested include energy firms Enel, CEZ, RWE Power and a consortium between Ansaldo and Atomic Energy Canada Ltd (AECL) as well as mining firm Gabriel Resources. "This will act as an independent electricity producer, and finalising the project means investments of about 2.4 billion Euro," says Vosganian. "Works on the two units are scheduled to begin at the latest by mid-2008 and should be completed by 2014."
Free market focus
Romania is a willing contributor towards creating an EU single energy market. Such a strategy, long under debate in the corridors of Brussels, aims to create a better price for consumer and an increased security of supply.
Romania is already in the advanced stages of opening its internal energy market, but this will only happen in tandem with neighbouring EU countries such as Hungary, Bulgaria and Greece.

"By 2014 Romania will become a regional energy powerhouse and a serious electricity exporter"
      "Romania is more advanced in its reform of the energy sector than many EU member states," Vosganian says. "Maybe with the exception of reducing greenhouse gas emissions, Romania can meet all objectives set by the European Commission."
However, Romania needs to increase its electricity production by a third by 2014 to cope with increased energy demand, caused by an anticipated doubling in GDP between 2007 and 2013.
It is also crucial that Romania develops its renewables production. Presently, Romania is exploiting 48 per cent of its water resources for hydro power energy. "Water is, at present, the safest clean energy source," says Vosganian. "We intend to increase water exploitation to 70 per cent by 2025."
The plans are vast and optimistic – as the Minister hopes to boost all three sources of energy, nuclear, hydro and thermal with seamless public and private involvement. If this goes ahead, he argues that Romania will become a regional energy "powerhouse" and a "serious" electricity exporter.
This could even make the country start to dictate EU policy, rather than submit to the prevailing view in Brussels.
Corina Mica
Busted power plants, thinning resources, rising prices
Excerpts from Romania's draft Energy Strategy 2007, from the Ministry of Economy and Finance:
• About 9.8 billion Euro in state cash is needed to modernise Romania's ailing energy sector between 2007 to 2020
• Over 50 per cent of the power plants and the gas and electricity distribution networks are now obsolete
• Romania's oil and gas reserves will drop significantly by 2025 and uranium reserves for the proper functioning of the nuclear reactors at Cernavoda can only suffice until 2017
• Energy complexes at Rovinari, Turceni and Craiova, which produce 30 per cent of the nation's energy, will be privatised by the end of 2008
• The price of Romanian gas is estimated to rise to 193 Euro for 1,000 cubic metres in 2009, an increase of 53 per cent on the current value
• Import gas prices are expected to rise by only 1.4 per cent to 218 Euro per 1,000 cubic metres
• Energy exports are expected to grow significantly after 2015, when Units III and IV of Cernavoda nuclear power plant should start producing
---
Opening up the energy bonanza
From power generation to oil and gas transport, could Romania become south-eastern Europe's regional energy hub? Corina Mica asks the main players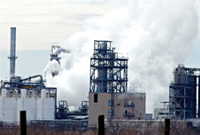 Phrases such a 'perfect geographical location', 'long-lasting tradition', 'huge natural reserves' and 'immense potential' are becoming overused in regards to Romania's advantages in the energy sector.
Market players and authorities all agree these are valid elements Romania should capitalise on, however, the general feeling is those are not used to their full potential.
How did the country get to such a standpoint and, more importantly, how can it get out of it?
Romania's Governments hesitated in privatising the country's energy system until 2000 and for the last 16 years the sector has suffered from under funding and a lack of a long-term strategy.
"Romania is a country well endowed with energy resources: it has hydro capacities, thermo-power units, it still has oil and gas reserves and a good geographical location to start looking at renewable energy," says CEZ Romania general manager Jan Veskrna. "If we add the fact that it may become the crossing-point for many energy transport routes, the picture would be rather complete."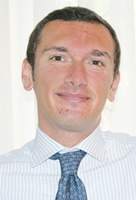 Adds Matteo Codazzi, country manager of Enel in Romania: "Romania has all natural resources and industrial capabilities to reach a high level of security of supply and to play the role of energy hub within south-eastern Europe. Unexploited hydro potential, large lignite reserves and a developed nuclear industry place Romania in a privileged position from which an efficient and balanced electricity industry could be developed."
According to the 2005 country report by the US Library of Congress, Romania could be self-sufficient in energy for several decades. This is a situation unique in central and eastern Europe.
"But to ensure competitiveness in these sectors, it is necessary that further investments to upgrade and extend the existing infrastructure are made," says Petrom CEO, Mariana Gheorghe.
Romania is a nodal point for energy networks in Europe, in all fields: gas, oil and electricity. Moreover, it is now a border country for the Union for the Coordination of Transmission of Electricity (UCTE) and, apart from some politicians' recent anti-Russian comments, it always got along well with its neighbours.
"Romania also has an exit to the Black Sea, which still has unexploited oil and gas reserves," says Siemens Romania's general manager, Adrian Baicusi.
However, a consistent approach is a problem. "The political decision maker factor has played a somewhat negative role, as the country's strategy has changed with every new change in political leadership," says Baicusi.
The new incumbent with his hands on the energy sector, Minister of Economy and Finance, Varujan Vosganian, is building up the sector as the most powerful trump card the country has in the European Union.
One hopes this is a blessing and not a curse.
Power generation: set for privatisation
Unlike many EU member states, Romania boasts a diversified energy production pool, with hydro, thermal and nuclear resources giving the country a strong variety of energy alternatives.
Privatisation started late in Romania's energy sector and is far from being finished, although it has run deep compared to some EU countries.
Whereas gas and power distributors are on their way to full privatisation, power generation is still, with only a few exceptions, a state monopoly, while transmission will remain in state hands.
Each of the power generation firms are run by state companies responsible for the corresponding resource, Hidroelectrica, Nuclearelectrica and Termoelectrica. However there are plans to privatise the thermo energetic complexes of Craiova, Turceni and Rovinari by 2008.
In 2000, when Romanian authorities made the first step towards privatisation of the companies operating in the energy sector, such as the distributors of gas and electricity, there was a beginning of interest in how Romania could use its resources more effectively. Foreign energy groups such as CEZ, Enel, E.On and Gaz de France picked up the distributors, while Austria's OMV purchased Romania's oil and gas giant Petrom.
"Seeing that the results are good whoever the investors are, I believe further steps will be made towards continuing the policy of privatisations in this sector," says Veskrna.
Romania should have a balanced fuel mix and should diversify its energy production capacities, argues Enel's Codazzi.
"Whereas cheaper sources of energy such as nuclear and hydro should be exploited at a maximum rate, the coal-based energy should make use of modern technologies to increase its efficiency," says Codazzi.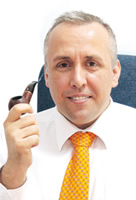 But Dinu Patriciu, CEO of Rompetrol, goes even further.
"Everything should be privatised, by yesterday, if possible," he says. "[Privatisation of] power generation is another big chance for Romania, but we should make it all private."
Governments often hold back from privatising, because they argue about the need to restructure such state-owned companies as a means to attract the best suitor.
Patriciu does not believe the state should pay too much attention to the "bureaucratic traps" connected to restructuring.
"This is only a pretext which bureaucrats, from the ministerial level to the producers, use to prevent privatisation," he says. "All production capacities – thermal, hydro and nuclear – should be privatised because as long as they remain state-owned, they only generate corruption."
Minister Vosganian does not quite share Patriciu's enthusiasm for privatisation to journey as far into the state as soon as possible.
"All privatisation alternatives, either through a strategic investor or through the capital market, should consider the safety of the national energy system," he says. "To eliminate distrust in future privatisations, we need to ensure transparency, quality and the needed opportunity. At the same time, it is important to prepare state-owned companies from the point of view of corporate governance."
Energy independence: within reach
If projects currently under development, including the expansion of the nuclear power plant in Cernavoda and the rehabilitation of thermal power plants happen, most market players agree Romania will become an exporter of energy and, in particular, electricity.
The key to such a goal, for Codazzi, is a new energy strategy agreed among all main stakeholders, including all political parties, consumers' associations and industry players.
Presently Romania imports crude oil and exports oil products. Patriciu believes in the future it could export electricity and become the junction of gas consumption in Europe.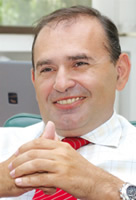 But Siemens' Adrian Baicusi is more sceptical.
"I do not believe in 'real' energy independence," he says. "We're not talking about the Romanian market anymore, we now talk about the Romanian region called EU, and we are interconnected to this wider region. I don't believe that the EU or Romania are capable of becoming [energy] independent."
The costs are high. Building Units III and IV of the Cernavoda nuclear power plant means another 2.4 billion Euro, and producing energy from renewables needs a further 1.8 billion Euro.
With Cernavoda producing with all four reactors, Romania will be able to produce 40 per cent of its electricity from nuclear sources, and if you add the 36 per cent from hydro, this makes a pretty good picture, argues Roy Maybud, senior vice president of Energy Holding.
"From this point of view Romania can be almost 100 per cent independent, and clean at the same time, because, with the exception of nuclear waste, nuclear energy is considered a clean source of energy," he says.
If Romania has all four nuclear reactors functional by 2015, modernised energetic complexes and an increased hydro power production capacity, this country will be able to produce 70 to 80 per cent more electricity than at the moment and export three times more, says Minister Vosganian.
Moreover, Romania is in advanced stages of opening its internal energy market, but this should also happen in league with neighbouring EU countries, such as Hungary, Bulgaria and Greece, so that the end-users, be they companies or individuals, may enjoy the benefits of an European internal market.
However, Romania's needs will increase – so a leap in energy production is not a choice, but a necessity.
Romania must increase its electricity production by a third by 2014 to cope with the increased energy demand, caused by a predicted doubling in GDP between 2007 and 2013.
At the same time, it is crucial that Romania develops its renewables production. Water is seen as a clean use of energy – although sometimes hydro power plants and dams can upset delicate ecosystems. At this time, Romania is exploiting just under half of the water available for hydropower. Vosganian aims to increase this to 70 per cent by 2025.
Gas: entering into storage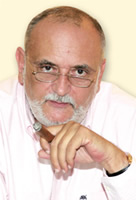 For Rompetrol's CEO, Dinu Patriciu, Romania's first big advantage is gas. The state gas producing company Romgaz, according to Patriciu, "cannot be privatised" in its current state.
Romania's natural gas reserves will run out in ten to 12 years' time. The main source will remain gas imported from Russia, there are also plans for a natural gas pipe line from the Caspian Sea, through Turkey and Romania to Austria, called Nabucco. This is an alternative, or complement, to Russian gas to Europe.
As a solution, Patriciu says, many of Romania's gas reserves should be kept in storage. In his opinion, if the state sells all its gas perimeters to private investors, who will then use the perimeters either for gas exploration or for storage, they could make better use of the almost 20 million cubic metres annual capacity still available. This would allow businesses to buy and sell gas in the region at will.
"Romania then becomes one of Europe's gas consumption taps," says Patriciu. "The one that holds the storage capacity and the 'gas tap' wins in this industry, not the one which owns reserves and transport capacities."
The new Romanian Government has a plan to invest in gas to discover new reserves and increase storage capacities, as well as rehabilitating and developing transport and distribution networks. The state should invest almost 500 million Euro in increasing gas storage capacity, according to Minister Vosganian.
Nuclear: set for 40 per cent of supply
At present Bulgaria has a powerful role as an exporter of energy in the region, due to its giant estate of nuclear power stations. However, Bulgaria had to reduce its nuclear power capacity in line with its EU commitments – shutting down reactors at its Kozloduy nuclear plant, due to creaking Soviet design.
In Romania, about 2.4 billion Euro is in store for two more reactors at the country's only nuclear power plant in Cernavoda, Constanta county. Once completed, this will mean Romania will produce up to 40 per cent of its electricity from nuclear sources, and take on Bulgaria's role as the main nuclear power producer in the Balkans.
"Romania is one step ahead of Bulgaria, since the southern neighbour had to close part of their nuclear capacities and lost the role as export leaders within the region," says CEZ's Jan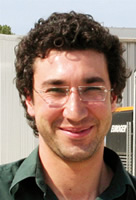 Veskrna. "The Canadian CANDU-type technology used in the construction of the units in Cernavoda is one of the safest in the world."
For Roy Maybud of Energy Holding, Bulgaria has had an advantage due to its smaller population, which makes it is easier to grow, develop and manage.
"Given the size of Romania and its capabilities, if this country is properly managed, in ten to 15 years' time, nuclear power in the Balkans will play into the hands of Romania," he adds.
Similarly, Luis Afonso Pereira, general manager of Eviva, part of the Portuguese Martifer Group, feels Romania should rank first in the region from the nuclear point of view, followed by Bulgaria and Ukraine.
"If it goes like this it will probably overtake Bulgaria," he says. "If nuclear power is a good business for the group, we may look at becoming involved in nuclear energy as well."
Trading: a chance to be regional broker
The EU started the liberalisation of the electricity markets in 1996. In Romania, the giant state energy enterprises were separated into generation, transmission and distribution at the beginning of this millennium.
For consumers, the opening of the electric power market began in Romania in 2000 and, in 2005, all customers, except home-owners, could choose their energy supplier. The total liberalisation of the market, including home-owners, is in force as of 1 July.
For the wholesale market of energy, in 2005 Romania established a power exchange dubbed OPCOM. This includes a day-ahead market, where traders can purchase energy 24 hours in advance. There is also a balancing market, a tool which handles the unpredictable fluctuations between energy supply and demand. In addition, there is a market in green certificates, where energy producers can trade in units of energy made from renewable sources. One advantage of this is that Romania is the only country in the region with a day-ahead market and a functional balancing market.
Market players agree OPCOM has serious chances to become the regional platform for energy transactions with energy – a position backed up and supported by Minister Vosganian.
EU policy: why not be nice to Russia?
The EU is trying to unify its energy policies because each region has its own deals and agreements.
Most nations agree that a single European energy policy is desirable, but each country wants to negotiate on the finer points. This includes terms which could favour their own monopolies or domestic energy firms, who are a powerful lobby in every Government.
What everyone can agree on are principles, such as promoting growth and jobs, combating climate change and limiting the EU's vulnerability to imported gas.
This latter point is the most controversial, as it deals with Europe's dependency on Russian gas, and the prices the Kremlin negotiates with each individual country.
"It is important that the EU manages to organise itself and appear as a united block," says Maybud. "Russia is a powerhouse, but it is also a major gambling player in the energy market. They have China and India as major markets. China speaks with one voice, but with one voice worth a billion people. Europe with its 400 inhabitants, if it unites them under once voice, it would have a world to say."
The manager adds that Russia is in a primary position to squeeze Europe as well as China. "Europe now makes a fool of itself in regards to Russia," he says. "Russia is very cool as it learned capitalism very quickly and then, when the EU or the US try to bargain [with Russia] without a proper basis, it makes them look bad."
One aspect that should not be forgotten is that the EU and Russia need each other and will continue to need each other for a long time, as in any relationship between a customer and a single supplier.
"An energy policy is an instrument that can influence the politics of other countries and Russia plays this game," says Baicusi. "If you work together, you get advantages. But if you play the dissident and want to be like a revolutionary in the area, Russia has the means to react and if it stops the gas tap, [a country like Romania] will suffer more."
In the next ten to 15 years Romania is in a favourable situation as it does not need to import energy from the EU, but it should be part of the decision-making process and remain a team player.
"Romania will have to adopt the EU's policy objectives. It has already done so on a range of issues," says Mariana Gheorghe of Petrom.
One EU recommendation, to strengthen competition in the internal market, is to narrow the gap between international and domestic producers' gas prices. This means that the price of domestically produced gas should rise so that it is in line with market rates for imported gas.
Romania's domestic gas prices have risen gradually and are planned to converge to imported gas prices in the coming years.
Romania is also quite green, but it is not Sweden. The country upholds its commitments to reduce greenhouse gas emissions assumed under the Kyoto protocol. It also has a moderate potential for manufacturing renewable resources, such as bio-diesel.
Going green: small but on the rise
Energy efficiency and the use of renewable energy sources are at the heart of EU policy, although their usage is only a fraction of conventional energy sources in nearly all EU nations.
Romania has a potential wealth of renewable resources: its mountains and rivers, including the Danube at its most dense, can supply hydro power. It has a massive and fertile plateau in the south that is suitable for high-intensity crop production for bio-diesel. Although Romanian agriculture suffers from under funding, fragmented land plots and a sensitivity to extreme weather, which means the land is often flooded or dry, new EU subsidies for farmers may improve this situation.
In the bio-fuel field, Romania must comply with the EC directive which means 5.75 per cent of domestic gasoline must come from bio-fuels.
The first international bio-diesel producer to invest in Romania is Portuguese firm Martifer, which has a 30 million Euro plant in Lehliu Gara, Calarasi county.
"Romania is one of the best countries in the world for bio-diesel production, because of its weather conditions that allow growing crop, such as rape and soy," says Celestino Tavares, plant manager of Prio, part of the Martifer Group.
One of the largest potential in Romania is represented by bioenergy, renewable energy resulting from biomass – which is energy from biodegradable waste. Producing this type of energy would be very convenient for Romania due to its large agricultural lands.
Moreover, the use of biomass as renewable energy has plenty of advantages as it generates important energy savings, creates new jobs, reduces gas emissions and reduces Romania's crude consumption and imports.
East-west pipelines: a waiting game
Romania, like Greece and Bulgaria, is at the crossroads of a network of proposed and theoretical pipelines and electricity cables that could cross the globe from the energy rich Commonwealth of Independent States to energy-demanding western Europe.
Romania, Serbia and Croatia established in 2005 an Inter-State Committee to build the Constanta-Trieste Pan European Oil Pipeline (PEOP). Slovenia and Italy have also been invited to join the project. All signed a recent memorandum of understanding on the matter. It is likely that Kazakhstan and Azerbaijan will also be included in the project, argues Minister Vosganian.
The Constanta to Trieste pipeline aims to be 1,360 km in length to ease crude transport from the Black Sea to the European market, with an annual capacity of 112 tonnes of petrol. The oil pipeline will depart from Constanta, cross Serbia and Montenegro before reaching Croatia and then continue to Trieste in Italy, where it will be connected to the pipeline supplying Germany and Austria.
Another arm of the pipeline will ensure oil transport to Venice, with the end-aim of feeding northern Italy's refineries.
But the project has been received with scepticism, and no significant market player has shown interest in what has often been dubbed the 'dream pipeline'.
"PEOP is another of Romania's trump cards, but it has a very short window of opportunity," says Patriciu. "As long as there is no private investor in this consortium, the [international] agreement is not that important. You don't need very large investors or foreign ones."
Currently Rompetrol is bidding for Serbia's main state oil and gas company NIS, but this has been postponed by the Serbian Government's decision to delay the privatisation. If Rompetrol is successful in its eventual purchase of NIS, Patriciu says his company would be interested in financing the 'dream pipeline'.
Another reference project aimed at crossing Romania is the Nabucco gas pipeline, which is meant to transport gas from the Caspian Sea region, especially Azerbaijan, to Turkey and subsequently towards Bulgaria, Romania, Hungary and Austria, avoiding Russia.
This project is estimated to cost six billion Euro and will be 3,300 km in length. The completion of this project will allow for a diversification in Europe's energy imports and will reduce dependency on Russian resources. This project is supported by the European Union.
The latest information available at the Ministry of Economy and Finance says the construction for the pipeline will begin in 2008, as a sixth partner is sought to join the consortium. This is now led by OMV and includes Hungary's Mol, Turkey's Botas, Bulgaria's Bulgargaz and Romania's Transgaz.
But Baicusi feels there are "no other alternatives" to Russian gas.
"If they are, they are limited," he says. "Nabucco is needed to diversify resources, not just to show Russia that Europe can do without it. But the political game will continue."
Russia is still a huge exporter of natural gas to Romania and relations between the two countries are at a low point at present.
"The future will be a cocktail with lots of ingredients," says Baicusi. "We will see energy problems, political crisis and social clashes, so it will be extremely interesting."