"Politics is a rough sport"
It may be a tough game, but Ambassador of United States to Bucharest, Nicholas Taubman, says politics needs to be played by the rules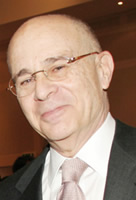 After the 1989 revolution Romania became a fast growing country. But one of the biggest impediments to its development has been the political and legislative instability.
Much of this can be blamed on Communist inheritance, where, instead of solving the problems it encountered, the country's leadership found a way to hide its weaknesses.
In the last ten years of struggle in Romania, there has been a critical eye watching the country's evolution and, when the nation meandered from the right track, there were many guiding hands from home and abroad trying to show the right direction to follow.
One observer has been the US Ambassador to Bucharest, Nicholas Taubman, who has not been afraid to speak his mind. Last April, in the context of Parliament's impeachment of President Basescu, the Ambassador condemned "the political games" in Romania, which did not seem to run on a system of "fair-play".
"Politics can be a rough sport but it needs to be played by a set of rules," the Ambassador tells The Diplomat.
Good governance is what Romania needs in order to ensure its development. "More needs to be done to promote transparency in Government, and to fight official corruption," says Taubman.
Winning the competition for foreign investment among Europe's emerging markets is also a key factor in Romania's growth.
"No country can afford to rest on its laurels for even one second," says Taubman. "With privatisations largely coming to an end, Romania needs to attract more greenfield investments to maintain the FDI inflow needed to cope with competition on the single market."
Becoming a NATO and EU member has put Romania on the global map, as far as American business is concerned, the Ambassador argues.
But US investment in Romania is only a fraction of its commitment to other eastern European countries such as Poland. According to official Romanian statistics, the US is the sixth-largest investor in Romania, although many US firms invest through EU subsidiaries for tax reasons.
The net stock of US direct investment reached 648 million Euro at the end of March 2007 - far behind France, Germany and Austria, and comparable to the Czech Republic, while its total bilateral trade, though well-balanced, is similar to the Netherlands or Greece.
There is a lack of any large-scale US manufacturing enterprise in Romania, although there is a strong showing from firms such as telecom and cable company UPC and General Electric. This may change if General Motors or Ford buy the former Daewoo factory, Automobile Craiova. Both firms have voiced interest in the industrial complex, which could be a cost-effective way for either of the iron horses to maintain a steady pace in the EU market.
US firms are mostly involved in white collar work on the Romanian market, such as in IT and services.
Military mission
Romania has been one of the most enthusiastic members of the coalition of the willing and Taubman says that the US government is "grateful" for Romania's military contribution overseas. "Even though the situation in Iraq is tough, the job isn't finished," he says. "We hope Romania and its great soldiers can stand alongside us there longer."
Despite the Prime Minister's comments that Romania could withdraw its 600 troops from Iraq by Christmas 2007, the nation's Defence Minister Teodor Melescanu has now announced that there is no such timetable.
The US military has been present at the airbase at Mihail Kogalniceanu in Constanta county since the beginning of May. So far, the US Military is undertaking a series of exercises with its Romanian counterparts, but the number of soldiers on Romanian soil is set to rise.
"Only a small party of US soldiers and airmen, perhaps one or two hundred, will be stationed at our joint military facility [in Mihail Kogalniceanu]," says Taubman. "Starting in August, we expect to have a US Army exercise involving around 900 personnel."
Visa dream
With visas for the USA a hard commodity to come by for a Romanian, so far there are also no signs yet of the USA lifting the system for Romanians to enter American territory. The Visa Waiver Program is governed by federal legislation and therefore only the US Congress can make a decision on the issue.
The Romanian Government somehow hoped to be 'rewarded' for its ongoing military involvement in Iraq and Afghanistan and its agreement to allow the USA to house air-bases on its territory. But despite Romania's new Minister of Foreign Affairs Adrian Cioroianu's recent visit to Washington DC, no such change is in the works.
by Ana-Maria Nitoi
GE: Romania has first production site in south-east Europe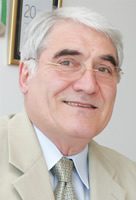 General Electric's purchase at the end of May of the entire stock package in Turbomecanica Combustor Products (TMCP), of which it already owned 50 per cent in a joint venture with the Romanian company, has made TMCP the US giant's first ever production facility in south-eastern Europe.
"GE invests in geographical areas with high expansion potential," says Dan Ionescu, GE regional executive for south-east Europe. "Romania is a very important market, experiencing growth in many sectors and it was normal for us to take into consideration all the opportunities to grow our local presence."
TMCP provides extensive manufacturing capacity for airplane engines and the components crafted at the plant are exported to USA and then distributed globally.
Romania has the regional executive office of GE south-eastern Europe in 12 countries. In 1984 the company made its first delivery, of a turbine and generator for nuclear power plant Cernavoda. In the 1990s the company started to look into opportunities to sell GE products in Romania.
"It started with consumer and industrial goods, but we developed a certain strategy so that initially we put a special emphasis on sourcing goods from Romania," says Ionescu. "We are keeping this strategy in place because we think Romania needs to generate exports and jobs."
GE has also been very active in acquisitions. Last year GE Money, part of the US giant, bought leasing company Motoractive, consumer finance entity Estima Finance and mortgage loans company Domenia Credit for 140 million Euro. This adds to the 2005 investment of 80 million Euro in a customer service platform, Genpact.
General Electric
Diversified technology media and financial services company
Active in Romania in: health equipment, energy and consumer finance
2006 total south-eastern Europe turnover: 500 million Euro
Bechtel: first motorway section could be ready by 2008
Infrastructure firm Bechtel aims to finish the first section of the Autostrada Transilvania motorway in Cluj county by the end of 2008.
"The Turda to Gilau section will be first open for use," says corporate affairs director for Bechtel Romania, Bogdan Sgarcitu. "We will try to do it by the end of 2008."
Two sections of the Transylvanian motorway linking Brasov to the Hungarian border at Bors are now undergoing development. These sections, between Campia Turzii and Cluj-Napoca and Suplacu de Barcau and Bors only make up about 40 km, or one tenth of the 415 km asphalt motorway.
Between Campia Turzii and Cluj-Napoca West, Bechtel estimates it will place down its first asphalt layers by this Autumn, for which it will construct an asphalt factory in a multimillion investment. On the second section, the firm has started earthworks and structural activities.
The company will aim to open the section from Cluj-Napoca up to the border in Bors by the end of 2010.
The last section to be ready will be between Targu Mures and Brasov and the whole motorway should be up and running by the end of 2013. The Government is yet to decide whether it will become a toll motorway or free for use, but Prime Minister Tariceanu seems to favour a tariff.
The contract sparked controversy because the PSD Government in 2003 awarded the 2.2 billion Euro public deal to Bechtel without organising an auction. Following the 2004 elections, the new DA Alliance Government failed to pay up instalments for the road and asked to renegotiate the contract. The construction then stopped.
In 2006 the Government took out an external loan to fund part of the project. This year the minimum budget from the Government for the road will be 120 million Euro. But Sgarcitu says the firm will need a total of 164 million Euro for the work in 2007, which he says has met approval from the National Company for Highways and National Roads in Romania (CNADNR).
Sgarcitu says future payments "will not be a problem." He adds that it is "essential" that a lot of funds are available in 2008. Construction work on the motorway has also sped up due to the warm winter which allowed a full construction season. "We are growing from one month to another," he says.
However the CNADNR has to expropriate land and take out pylons, water and gas pipes. On the two sections undergoing development there are around 1,500 owners and the CNADNR has only expropriated 60 to 65 per cent of this land for the development of the road.
For the other sections, the Government authority has not begun expropriation.
Bechtel
Contractors for Autostrada Transilvania
Four lane, 415 km motorway from Brasov to Bors alongside Cluj-Napoca, Targu Mures and Oradea
Value of contract with Government: 2.2 billion Euro
Employees: 3,000 directly and under 1,000 through subcontractors
UPC: cable, Internet and telephone converging nationwide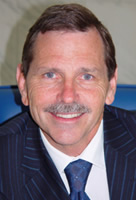 UPC Romania will invest 40 million Euro this year in modernising its communication network and introducing a new unique national billing system, says CEO Richard Anderson.
"Modernising the network will allow us to supply cable TV services, landline telephony and Internet access in all medium and large towns of Romania where we are present, by the end of 2007," he adds.
The firm is also pouring about two million Euro into a re-branding campaign, aimed for completion at the end of 2008.
The CEO says the firm also has a new call centre on its agenda, adding to the existing one.
Anderson also says that UPC Romania will look to take part in the auctioning of a license for WiMAX, a system allowing for faster download, which the Romanian Government should start in the coming weeks.
This would target the corporate sector in particular.
UPC Romania
Cable TV and telecom company
Owned by Liberty Global
2006 profit: 140 million Euro, 26 per cent more than the previous year
Total customers: 1.4 million, of which 65,000 are landline customers
Citibank: looking at the upmarket sector
While Romania may come second after Poland in terms of population in central and eastern Europe (CEE), looking at the GDP per capita, it is way behind countries like the Czech Republic, Hungary or Poland.
"But now, in the EU framework, with structural funds coming through, sooner or later GDP per capita will climb significantly and will reach the level in Hungary or the Czech Republic," says Citibank Romania president Shahmir Khaliq.
Romania's main advantages are its large population and industrial base.
"On the negative side, you have the recent political instability, which leads to uncertainty," says Khaliq. "But Citi Group is present in 100 countries and has seen much political change. If Romania gets its act together, it will be one success story in CEE."
The president says Romania is a consumption society and almost all banks have made significant investments targeting this sector. Meanwhile, the top tier of the Romanian banking system is focusing on retail operations.
"As incomes rise, consumption will also rise and so will the competition among banks," he says. "In this scenario, Citibank Romania is a small player with a stake in the market."
The bank has a consumer finance body, Citi Financial which expanded from 11 to 66 units in 2006, including direct sales centres and a branch network.
Recently, the central bank (BNR) allowed banks to set their own crediting limits for customers. Citibank is now waiting for their crediting norms to be approved by the BNR. This, says Khaliq, should allow the bank to give its products a broader footprint nationally.
The bank also wants to tackle the upmarket sector. "We are definitely looking at mortgages. This is a big growth area," says Khaliq. "Mortgages are one of the products with the least penetration in Romania, a market which is one third dominated by consumer finance."
In six to seven months Citibank Romania may also launch credit cards.
Citibank Romania
2006 total assets: 2.41 billion RON (683 million Euro)
2006 net profit: 59 million RON (16.7 million Euro)
Number of branches: 31 Citi Financial branches, 35 direct sales centres and eight corporate banking branches
Employees: 471 at end-2006
Wrigley: hypermarkets push sales increase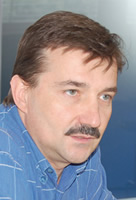 Wrigley Romania saw a 25 per cent increase in sales in the first five months of 2007 compared to the same period in 2006.
Regional managing director Mihai Georgescu believes the growing network of hypermarkets has contributed towards this growth. This creates a whole new area of potential selling points at the check-out tills, where Wrigley brands are often positioned for the impulse-buy market. This year Wrigley launched its Juicy Fruit gum in red and pink aromas, Orbit professional with calcium and gum-pill product Orbit bottle. "So far the sales of this have overtaken our expectations," says Georgescu.
The Romanian consumer has not changed in any significant way over the last few years, argues the general manager, but he is seeing an increasing orientation towards quality.
In central eastern Europe Wrigley has a factory in Poland that covers the level of consumption for Romania.
Wrigley
FMCG producer
Entered the market: 1993
2006 turnover: 50 million Euro
2007 forecast: a 20 per cent increase
Employees: 205
Pfizer Romania: third largest market in eastern Europe
Pfizer Romania is now the third most important subsidiary in eastern Europe after Russia and Poland, based on revenues, says Pfizer Romania country manager Stanley Mendonca.
"We are now overtaking Hungary, but there still is room to develop, in line with the company's projections," he says. "This year, we expect to maintain the same pace."
Last year's sales stood at half that of the past eight years in total.
Pfizer is open to make any acquisition opportunities, but there is nothing on the cards. At present the company has a partnership with Antibiotice Iasi and Actavis in Romania and can partner with local producers.
But the group will not at the moment focus on having a manufacturing facility in Romania because it is rationalising its latest production acquisitions worldwide.
In Romania in the near future, Mendonca believes the pharma market may see more consolidation in the distribution sector and more people with better access to medication.
At present he sees several factors impeding on Romania's pharma market. "First and foremost is the access to information," he says.
This includes a low level of public awareness of illness and a need to communicate the importance of prevention, all of which are at an embryonic stage.
Pfizer Romania
Pharmaceutical company
2006 gross sales: 102.1 million Euro
Market share: 5.8 per cent
Employees: 250
Hewlett Packard: research and development potential remains
Romania is unlikely to become a manufacturer of hardware, but could be a centre for IT research and development, says Radu Enache, executive director of Hewlett Packard Romania.
"From the supplier's point of view, Romania would not be the best solution, as, at this point in time, Asia is cheaper in terms of labour costs, and having such a production capacity in Romania would not add value to this country," says Enache.
"But there is a huge potential in the research and development field, especially in software development. This is why any decision maker should make sure the interest remains constantly high for industrial soft development."
Romania's Government still supports tax incentives for software developers and Enache says this has had a positive impact on preventing brain drain in the sector.
"Another important incentive for investors was the flat tax of 16 per cent since the beginning of 2005, which brings in investors and keeps good people in the country," adds Enache.
Hewlett Packard has supplied the IT system for Saving Bank CEC's cards and, in the public sector, is finishing the IT system for the National Health Insurance House and a computer-aided reservation and ticket issuance system for the National Railway Company (CFR).
Hewlett Packard
Technology company
Distributes equipment and offers integrated IT systems
Service provider for Europe, Middle East and Asia from Romania
2006 turnover: 23 per cent more than the previous year; first half of 2007 saw a 20 per cent increase on same period 2006
Employees: over 1,000
Microsoft: Gates visit galvanises Romania's top position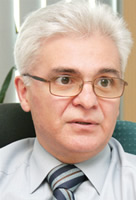 Bill Gates' visit to Romania, to open the Microsoft Technical Support Center in Bucharest, had a surprising effect on the public. "He received an immense number of messages [of goodwill], even from people who did not have anything to do with the industry," says general manager of Microsoft Romania, Silviu Hotaran. "The good impression that his first visit to Romania produced, improved the perception that the country of Romania had within Microsoft."
Romania has an annual growth rate of over 50 per cent in the IT industry, making it one of the top three countries in central and eastern Europe, and, according to Hotaran, the first in his firm's own rankings. IT skills are a key factor for long term development. But because this is an industry with virtually no unemployment figures, Hotaran says challenges for the future include a possible workforce shortage.
Earlier this year saw the local launch of Microsoft's newest operating programme, Vista.
Late in the year, the company will introduce the prepaid software card on the local market, allowing customers to use the Microsoft Office suite for 21 Euro per three months.
Microsoft Romania
Software company
Established in Romania: 1996
Employees: 160
Oracle: public projects will need strong IT component
Areas where development in Romania is essential to reach EU standards will need an important IT component, says Oracle Romania technology sales director Dan Garlasu.
"Health, education, environment, justice, border control transparency and transport all require massive investments to be modernised," says Garlasu. "These investments will lead to an important growth in the private business sector and all these programmes will require a strong IT component."
Public projects, according to Garlasu, are one of main targets for the US IT giant.
A competitive advantage Romania has specific to the IT area is the highly-specialised workforce. "Compared to other countries in Asia, here one can find a cultural affinity and a business mentality similar to western Europe," he says. "Things [in the west] are happening almost at the same time and Romanians have foreign language abilities. We work with teams that can speak 13 to 16 European languages."
Oracle Romania
Software company
Customers include: BCR, Rompetrol, Romtelecom, CFR
2006 turnover: 20 per cent increase over 2005
Employees: more than 1,000
Xerox: still high potential in office supply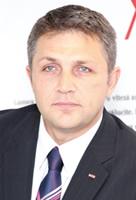 While Romania still sees a low level of penetration in office equipment sales, Xerox Romania and the Republic of Moldova has expanded to six local distributors, 27 concessionaires and over 180 authorised resellers.
"Romania's IT market has a huge growth potential in office supply sales," says Marius Persinaru, the firm's general manager. "Compared to western European markets, the penetration rate for office equipment is still low, but in a growing economy the demand is also high. If in western Europe the main IT expenditure is channelled towards services, this is towards office equipment in Romania. A good index is the IT expenditure per capita, which is still quite low in Romania."
Xerox Romania's portfolio includes printers and multifunctional equipment, LCD monitors, scanners and software which manages network-connected equipment.
The company also offers large-scale printing and copying equipment and can take on the management of the printing systems of its clients.
The service management for documents and office equipment sectors double their volumes every two years and Persinaru argues that this trend is likely to continue.
This year the firm is developing special applications and consultancy to address local small and medium enterprises.
Xerox Romania and the Republic of Moldova
Office supplies company
2006 revenues: over 37 million Euro, up 16 per cent on the previous year
Employees: 200
CB Richard Ellis: Bucharest to stay as main real estate attractor until 2012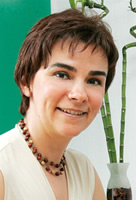 Bucharest will still be the main attractor for real estate developers in the next three to five years in all sectors, says Ioana Momiceanu, managing director of CB Richard Ellis Romania.
But big opportunities will arise in cities like Targu-Jiu, Zalau, Satu-Mare and Bistrita, which have not been exploited by developers. Momiceanu also believes that the upcoming big investment funds in Romania will lead to a continuous decrease in profits because of the availability of more cash.
The most important development factors are the increasing interest from banks in the real estate market, the modification of banks' policies on credit and interest as well as the changing behaviour of the Romanian consumer.
There is still no end to the ascending curve in real estate, she argues. "At this point we don't need to speak about a saturation point on the Romanian real estate market in Bucharest or in other cities," says Momiceanu.
CB Richard Ellis
Real estate agency
Clients include: UPC, Aviva, Hyundai, OTP Leasing, Swiss Capital, Accenture
2006 turnover: 1.6 million Euro
2007 forecast: 3.5 million Euro
Coldwell Banker: real estate lacks projects for investors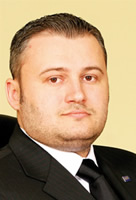 Real estate agency Coldwell Banker plans to open 20 offices in Romania and targets a turnover of 12 million Euro by the end of 2010.
The company opened its first office in Romania in January 2007 after Blacksmith Embankment Global purchased the right for the local brand rights.
Currently the company is negotiating contracts to represent office and residential projects and to extend a retail chain.
"The residential market in Romania has a big potential and we are looking to gain a significant market share," says Valentin Ilie, general manager of Coldwell Banker Romania. The commercial sector is now bringing in a lot of profit in development, acquisitions and transactions. Shopping centres have become fashionable and Ilie believes that the real estate market in 2007 will be just as active as in 2006. "For now all the segments in the Romanian real estate market are characterised by a lack of projects that big investors want to purchase," says Ilie. For 2008, the office development sector should see a big interest. "Developers are still looking at north Bucharest, where there are big hopes regarding the construction of the Bucharest to Brasov highway," he adds.
The biggest demand for land is for large surfaces in Bucharest suited for middle class residential developments. But the lack of this land in the centre is leading to big price increases, says Ilie.
"In the long term, because of Romania's geographical position, the industrial segment possesses a huge potential and I think there will be big demands for logistic parks and warehouse, not just in Bucharest, but all over the country," he says.
Coldwell Banker
Real estate agency
Offering brokerage services, consultancy, market research, property management, due diligence and construction management.
Annual turnover predicted: 12 million Euro by end of 2010
Employees: 40
Cushman & Wakefield: office and industrial still in first development stages
The biggest projects in Romania are targeting the commercial and residential sectors, while the office and the industrial segments are still in their first stages of development, according to Razvan Gheorghe, president and general manager of Cushman & Wakefield Activ Consulting.
"Four or five years ago most of the projects were destined for the capital city, now these are developed in all cities with over 150,000 inhabitants," says Gheorghe.
Cities nationwide that see the biggest number of projects include Cluj-Napoca, Constanta, Timisoara, Iasi and Brasov, while in those with less than 300,000 inhabitants, important developments are in Arad and Oradea says the general manager.
But Bucharest will stay the main attractor for developers, he adds.
Real estate agency Cushman & Wakefield entered Romania through purchasing Activ Consulting, the company's Associate Office since 1996.
The firm specialises in retail and office and has leased over 200,000 sqm in Romania.
Currently it is performing consultancy and leasing services for over ten shopping schemes in Bucharest, Iasi, Bacau, Arad, Suceava and Targu Mures.
Cushman & Wakefield
Agency and consultancy services for property developers and occupiers
Clients include: Renault, Ericsson, Banca Comerciala Romana – Erste Group, Nokia, British Petroleum (BP)
Jones Lang LaSalle: mixed use real estate projects ideal for capital
Even if Bucharest will be the main attractor for developers, bigger profit margins and high land prices are driving them to secondary cities with over 50,000 people.
This means that mixed use real estate projects may be the main solution for the capital, says Charles Krick, associate director - head of capital markets Romania and Bucharest office, Jones Lang LaSalle.
"Mixed use projects will maximise the usage of that area and that is very important in a place like Bucharest, where the density of the population is so high," he argues.
Focusing on commercial real estate like office, retail and logistic projects, Krick says that one of the advantages of Jones Lang LaSalle is the firm's international capabilities, due to the increasing internationalisation of the local real estate sector.
After experience in a similar developing real estate field in Hungary, Krick sees more investment funds, which are present in that country, looking at opportunities in Romania. "But in the medium and long terms, real estate depends on infrastructure and Hungary has the advantage of a better infrastructure," says Krick.
Jones Lang LaSalle
Real estate consultants
Focus: commercial land such as office, retail and logistics
Employees: ten
Smith Hodgkinson: many landlords lack flexibility of west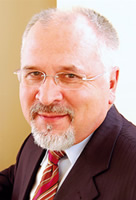 Evaluating the price of property is a business that is seeing an increase of 35 to 40 per cent per year, but the business still sees huge obstacles.
"A chronic problem is the lack of available and reliable information ontransactions," says Victor Stan, country manager and general director for Smith Hodgkinson in Romania.
"Transactions are not always made public. Real amounts are not always fully disclosed. There is no place to go to access accurate data."
As an industry which captures the actual, as opposed to perceived, value of property, Smith Hodgkinson also has a realistic view on the property market.
"Prices for residential properties are now very high," says Stan.
"There is little substance behind the high prices, other than a 'prefabricated reaction' to the current market. On many occasions, the mechanism of supply and demand is happening in a very Balkanic way."
In the office market, he says many developers want to rent out space at a high price, but sometimes it takes a long time to find a customer. They prefer to lose income in the long run rather than dropping the rents.
"They are still not as quick and flexible with prices as developers in the west," he says.
This leads to many empty properties and a distortion in supply market.
"Because of supply and demand rents [in office spaces] are stabilising and in some cases may even be dropping," he adds.
Shopping malls are still offering good yields for investors.
"Also in second tier cities with more than 120,000 people, some now have two or three mall projects which will compete," he says.
With industrial land, the market is becoming more aggressive. Investors used to pick up an old building, refurbish part of the factory, paint the outside and then rent it out.
"Now investors buy the land, destroy the buildings and start again with a new and more efficient project that could be residential, office or retail," he adds.
Smith Hodgkinson
Consulting company in valuations, feasibility study and
market analysis
Part of Gordon Brothers
Services: eastern Europe from Bucharest office
The firm is also looking to open in the Ukraine in a few months
Employees: 18
ProLogis: modern logistics space still rare in Romania at large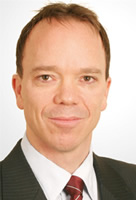 Industrial space provider ProLogis has delivered two warehouse facilities totalling 53,000 sqm in ProLogis Park Bucharest A1 on the Bucharest-Pitesti motorway and will continue the park's development over 317,000 sqm and 12 buildings.
More than 50 per cent from the two warehouses have been leased by firms including Kuehne+Nagel, Cargo-Partner and Augsburg International Impex.
"The demand for high quality warehouse projects is being driven by logistics operators, manufacturing companies, the automotive sector, IT and electronics," says Michael De Jong-Douglas, senior vice president and regional director for ProLogis in central and eastern Europe. "Logistics companies are the major source of demand."
Currently the company is focusing on the development of the additional four facilities of the first phase of the park that will comprise another 104,000 sqm of distribution space and is looking at cities such as Pitesti, Ploiesti, Timisoara, Cluj-Napoca, Sibiu and those close to the western border.
But supply of modern logistics space, with ten metres clear height, flexible column spacing and substantial offices, is extremely scarce on the Romanian market, says Douglas.
But he adds that the situation in Bucharest has improved significantly with the entrance of international developers on the local market.
ProLogis
Industrial space providers
Delivering 317,000 sqm in 12 buildings on the Bucharest-Pitesti motorway
Employees: five
Monsanto: cutting imports with new seed factory
Seed producer Monsanto is building a processing facility for seed manufacturing on the outskirts of Bucharest.
The investment, worth in the tens of millions, will create easier access to the company's products for Romanian customers and decrease the firm's imports.
At present, more that 50 per cent of Romanian production is exported to 14 European countries.
This year Monsanto expects to increase its sales of oil seed rape in Romania due to the introduction in 2006 of a new Autumn hybrid. The firm is also testing a new corn hybrid developed in collaboration with BASF for a 2008 launch.
"This year the rape cultivated has doubled to 300,000 hectares compared to last Autumn because of better price and opportunities in bio-diesel," says Gabriel Baeasu, marketing manager of Monsanto in Romania.
Most Monsanto clients in Romania are farmers with over 50 hectares of land that apply new technologies and use crop rotation.
The corn and rape cultivation will attract the most interest from farmers this year because they can charge a higher price for the yield, according to Baeasu, who also sees a decrease in sunflower cultivation due to a lower market price and production.
This year Monsanto predicts Romania will see 2.6 million hectares of corn - an increase of 0.2 million on 2006.
Monsanto
Seed manufacturer
2007 turnover:
a 15 per cent increase on 2006
Employees: 40
Pioneer: looking to bio-fuels as new target
American seed producer Pioneer wants to launch new products which increase the average yield per hectare ratio and sees bio-fuels as the next potential for Romanian agriculture.
"We strongly believe in the potential the bio-fuel sector in Romania and we have special products to respond to the increasing demand for raw materials in this sector," says Vittorio Agostinelli, general manager of Pioneer Romania.
He believes Romania has a good chance to develop as Europe's oil, grain and seed production centre.
"This will certainly attract investors in the traditional agricultural and bio-fuel sector," he says.
In Romania, Pioneer has activity in research, production, sales and marketing and sells corn, sunflower, soybeans and oilseed rape, but does not merchandise any of its genetically modified products due to the current ban on their retail in Romania.
Pioneer Romania
Seed producer
Produces 24,000 tonnes of seed
per year in Ganeasa, Ilfov county,
Employees: 121 and 200 seasonal workers during harvesting time
Hilton: brand family could look to gaps in local market
Other brands in the Hilton family could open in Romania, as the American hotel group decides to expand its brand family into Europe, argues the general manager of the Athenee Palace Hilton Hotel, Friedrich Niemann.
Hilton Hotels Corporation has brought the mid-priced Hilton Garden Inn to Florence, Rome and Stuttgart and has other formats, such as Hampton or Doubletree, which could fill the gaps in the local four and three star market.
In secondary cities, such as Timisoara, Iasi and Cluj-Napoca, rather than a five-star Hilton, Niemann argues that these brands may be more suited. "But not by the seaside or mountains unless there is a good product and decent contract," he says.
These would likely be new-builds and the majority of growth for Hilton will be through franchises.
At present around 2,500 out of 3,000 in the hotel's chain are run through this vehicle, so depend upon entrepreneurial initiative rather than a Hilton-inspired master plan.
But such a move is not imminent. "I cannot announce anything because nothing is cooking," says Niemann. "Romania is not one of Hilton's first priorities, which are currently Russia, Turkey, Germany, the Middle East and then India and China." Tourism is still pretty low in the country, says the general manager. His hotel has a ratio of 70 to 30 per cent business to leisure travel.
But the opening of a New York-Bucharest route by Delta Air Lines brings Romania on the American map, argues Niemann. "It is a reliable partner taking an American to Bucharest where there are reliable partners in a place to stay and in Bucharest one can find Coca-Cola and Starbucks," he says.
Known brands will help attract more business and leisure from the US.
Athenee Palace Hilton Hotel
Central Bucharest-based 272 room hotel
Re-opened after massive refurbishing works in 1997
Managed by Hilton Hotels Corporation
Occupancy for 2007 [predicted]: 76 per cent
JW Marriott: business market still dominating
Bucharest's largest five star hotel JW Marriott Bucharest Grand Hotel is now a business hotel, due to its large conference facilities and services and its majority of corporate customers."Bucharest is primarily a business destination, although it becomes a leisure one slowly," says general manager Kurt Strohmayer. "Compared to previous years, we see an increase of leisure visitors."
For 2006 the business to leisure ratio was around 95: five per cent - a constant annual increase of one per cent – but more than the Athenee Palace Hilton Hotel and Hotel Sofitel, with ratios of 70 to 30.
The hotel primarily welcomes business travellers from the US.
"The majority of these people are spending many days a year away from home, they are 'professional travellers', so what they need most is 'luxury on their terms' and luxury has a different meaning for every individual," says Strohmayer. With over 2,000 sqm of convention centre and 12 meeting rooms, the JW Marriott's Food and Beverages division accounts for up to 40 per cent of its revenues. Moreover, Marriott International is constantly looking at different opportunities in Romania.
"We are carefully watching the market, other cities as well, not just Bucharest," says Strohmayer.
JW Marriott Bucharest
Grand Hotel
Opened in 2000, following an investment of150 million USD
402 rooms and suites
Six gourmet restaurants
2,000 sqm convention centre, with 12 meeting rooms
UPS: import traffic growing by two-thirds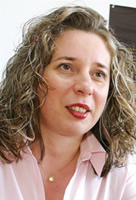 Courier service company UPS introduced a road transport service early this year and, during the first quarter of 2007, export traffic grew by 27 per cent and import by a staggering 65 per cent.
In Romania, the firm is only focusing on international transport and does not target the internal market.
"UPS will carry out a study and analyse if the introduction of this kind of service will be efficient," says Iulia Nartea, general manager of UPS in Romania.
The firm has a car park with a capacity that it plans to increase by 40 per cent, thus growing road transport and cargo capacity. For this it will buy and rent some cars.
UPS also introduced a new system of collecting delivery information via the Internet, at present only for Bucharest, which offers customers the chance to check on the status of their parcels. UPS has two operational centres in Bucharest and Timisoara and four customer points, two in Bucharest and in Timisoara and Constanta.
UPS
International courier services
2006 turnover: 5.9 million Euro -
a 34 per cent increase on 2005
2007 forecast:
25 to 30 per cent increase
Employees: 117
Delta: resuming direct link to Romania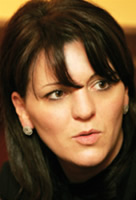 Delta Air Lines has launched four direct flights a week from Bucharest Henri Coanda to New York's JFK, for business leisure and cargo travel.
This resumes transport between the two cities after Romanian airline Tarom cancelled its loss-making link over two years ago."We are proud that we are the first American airline to operate non-stop flights between Romania and the USA," says Loren Neuenschwander, managing director – finance at Delta.
The firm is also offering connections to destinations in the US, Canada and central America and has appointed Corina Enciu, formerly of British Airways, as country manager.
Delta Air Lines
US airline
Founding member of the SkyTeam alliance
Operates a direct Bucharest Henri Coanda – New York JFK flight four times a week
Business interviews by
Corina Mica,
Mihai Alexandrescu and
Michael Bird