Fearful Italians find tough solutions to Romanian crime wave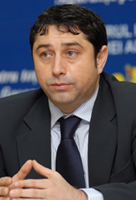 Following a boom in crime in Rome by Romanians, Italian authorities are considering harsh measures that include deportations and ethnic identification of the Roma community.
Three-quarters of all crimes by foreigners in Rome are now committed by Romanians, many of whom are allegedly of Roma descent. There has been a sharp rise in the number of criminal acts committed by Romanians in Italy this year.
Romanian Minister of Interior Cristian David and his Italian counterpart Giuliano Amato have decided to adopt laws encouraging Romanians of Roma ethnicity to remain in their home country – which could include financial incentives to improve their quality of life at home.
The Italian Government is also considering giving the Roma of Romanian origin a "special status", although no details are yet available as to what this will mean.
Italy is also likely to soon adopt a package of laws making it easier for the country to deport criminals who are EU citizens.
The number of Romanians in Italy has tripled in the last four years, while the number of crimes by Romanians has risen in direct proportion. Among foreigners in Italy, Romanian nationals top the list for six out of 15 types of crimes - manslaughter, sexual violence, car theft, shoplifting, burglary and extortion.
The Mayor of Rome, Walter Veltroni, has called on Romanian citizens in Italy to protest against their own countrymen who commit criminal acts. Associations of Romanians working in Italy have also spoken out about the prejudice against Romanians. Turin's Mayor, Sergio Chiamparino, explained that a very small minority of the Romanian community in his city create problems. "Most Romanians are working and their children attend our schools and universities. But there is a minority implicated in drug trafficking, prostitution and exploitation of under-aged children," Chiamparino said during a visit to Romania.
More than a million Romanians are working in Italy, but only around 400,000 have a legal status. They constitute the third largest community in Italy, after Albanians and Moroccans.
---
Blacklist of 'unclean' Euro candidates released by civil society
About 11 alleged 'unclean' candidates for the European Parliament have been named and shamed by a group of Romanian NGOs ahead of the elections on 25 November.
This includes Democratic Party (PD) Mayor of Oradea, Petru Filip, who is accused of a conflict of interests regarding businesses belonging to his family and friends, which allegedly benefit from contracts with the local authorities.
National Liberal Party (PNL) candidate Daniel Daianu has publicly announced that he was an officer of the Communist secret police, the Securitate, for three years.
PNL member and Baia Mare Mayor Cristian Anghel has been sent to court by anti-corruption prosecutors for buying a building for the City Hall at an over-inflated price.
Social Democratic Party (PSD) and former Minister of Defence Ioan Mircea Pascu is under investigation in a corruption case where his Ministry bought two frigates from British defence and aerospace company BAE Systems allegedly in return for a bribe.
---
Great Britain moves up as favoured destination for Romanians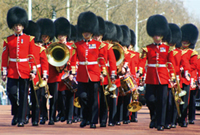 Despite its hostile local press and tough laws on work permits, the UK is becoming a favoured destination for Romanians seeking work.
Italy and Spain remain the number one and two destinations, while more Romanians prefer Great Britain to Germany, according to a study by the National Association of Offices for Counselling Citizens (ANBCC).
The young, educated and high income demographic favours the UK. Although, those choosing Great Britain for work are most afraid of not being able to find a legal job. However, Romania's Minister of Foreign Affairs Adrian Cioroianu has said some British newspapers can't wait to sound the alarm bell about "the avalanche of Romanians that will collapse" onto Great Britain.
In the next years, Austria could also become another favoured destination for Romanians since, starting in 2008, the Austrian Government has announced that it will lift the restrictions for most professions for Romanians.
All Romanians will have freedom to work anywhere in the EU by 2014 and with very few restrictions by 2012.
Meanwhile, the number of Romanians exploited in the workplace is, for the first time in five years, higher than those forced into prostitution. This year, from the 1,400 trafficked people the Romanian Agency Against Human Trafficking has picked up, around 640 Romanians have been exploited at work, 580 forced to practice prostitution and 130 to beg. Spain is the country with the most cases of exploitation.
---
New law proposal delays corruption probes
Prime Minister Tariceanu's Government has issued an emergency ordinance against a presidential commission which will delay investigations into alleged corruption at the highest level.
The law changes the members of the special presidential commission, which approves criminal investigations into Members of Parliament and ministers. Tariceanu has decided that all the commission's members should be judges appointed by the Supreme Council of Magistrates (CSM).
But professional magistrate associations have appealed to their colleagues not to accept a position in the commission, arguing that judges, according to the Constitution, cannot be part of any institution other than the judiciary.
"Judges become tools in a battle foreign to the purpose and interests of Justice," an appeal from the National Union of Romanian Judges reads.
While this situation is being clarified, the presidential commission's activity, which includes rulings against high-level politicians, has been stalled.
Since September the prosecutors have asked the President's approval to start criminal investigations into five former ministers and two present members of the Government, Minister of Justice, Tudor Chiuariu and Minister of Labour, Paul Pacuraru.
---
Short News
Romanian delegation denied
access to Moldova
Romanian mayors invited by the Major of Chisinau, Dorin Chirtoaca, to attend the city's annual festival, have been denied access to the Republic of Moldova. This decision broke an agreement stating that all EU citizens can enter the Republic without a visa. President Traian Basescu said the situation was unacceptable, while Prime Minister Calin Popescu Tariceanu said that Republic of Moldova is "separating itself from European values and principles". The Moldovan Foreign Affairs Minister Andrei Stratan explained that the incident was "a unique case".
European Commission warns
Romania on agriculture
European Commission (EC) has warned the Romanian Government that it risks losing 100 million Euro in European funds for farmers for its failure to reform the administration of its agricultural payment systems from the state to farmers. The EC has the power to activate a safeguard clause halting payments if the system lacks competence to deliver European subsidies to farmers. The Commission will make a final decision this month.
Bribe of sausage traps minister
Agriculture Minister Decebal Train Remes has resigned in shame following the broadcast of a video on public television showing him accept an envelope, understood to contain cash, from a former Agriculture Minister, Ioan Muresan. The ex-Minister is believed to have acted as an intermediary between Remes and businessman Gheorghe Ciorba to fix three public auctions. The film indicates that 15,000 Euro in cash is inside the envelope. Deliveries of large quantities of sausages and potent plum spirit Palinca to Remes's home are also understood to constitute part of the bribe. The video is the most important probe DNA prosecutors have. The National Liberal Party (PNL) has suspended Remes until the case closes.
Smithfield declared guilty of swine fever outbreaks
Romania's Sanitary-Veterinary Authority (ANSVSA) has argued that US giant Smithfield has not respected the hygiene standards in three farms in Timis county where swine fever broke out. These outbreaks took place despite an ongoing national vaccine programme for all pigs in Romania. In addition, five managers in the sanitary-veterinary authority in Timis county are under investigation for negligence. "We went to the three farms and we have found serious deficiencies," said Corneliu Vintila, chief of division within ANSVSA's Animal Health Department. "Only 20 farms out of the 33 the company owns had licenses for functioning and even these permits were extremely questionable." Smithfield has slaughtered and incinerated 55,000 pigs from the three farms.
Anti-graft prosecutors charge Arad mayor
Mayor of Arad Gheorghe Falca has been indicted by anti-corruption prosecutors under charges of taking bribes and abuse in office. An Arad City Hall official and two businessmen were also charged. In March 2005 Falca received property from two businessmen in exchange for an apartment valued at 115,000 Euro less, allege prosecutors. In his turn, the mayor allowed the two businessmen to buy land from the City Hall in the town centre at a cheap price.
Parents abroad for one quarter of Romanian regional youth
In Banat, Crisana and Maramures, 27 per cent of 11 to 15 year-olds have at least one parent abroad, while 25 per cent of children from Moldavia are in the same position. Over 35,000 of Romania's 11 to 15 year olds have both parents working abroad, while 115,000 have a mother or father in this position. From these, 55,000 have just their mother away and 80,000 have just their father working in a foreign country, according to a new study by the Soros Foundation Romania.