Eastern perspectives
Romania favours Turkey's accession to the EU, but this isn't true of all the EU partners, Turkish Ambassador to Romania, Ahmet Rifat Okcun, tells Ana Maria Nitoi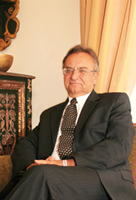 Turkey's attempt to convince Brussels that it deserves to join the European Union is an ongoing saga that still lacks a satisfying denouement.
Economic relations between Ankara and the European Community were established in 1963, but only in 1999 did the EU accept Turkey, along with Romania, as a candidate country for membership. But while Romania started negotiations in 2000, Turkey only began in 2005.
"The negotiation process is going on, but as far as I am concerned it is not going as fast as I would like to see and the responsibility lies on both sides," Turkish Ambassador, Ahmet Rifat Okcun, tells The Diplomat. "Some EU members give the impression they don't want to see Turkey as a full member. They want to invent some new forms of membership."
But Romania is not among them. Soon after President Basescu was elected, he assured Ankara of his full support towards Turkey's EU aspiration. "It is a very pleasing feeling to know that you have some support," says Okcun.
But diplomatic relations between the two countries took a hit recently. Two years ago, Romania attempted to assume a leading role in the Black Sea region by organising a high level conference called the Black Sea Forum in Bucharest for all heads of state in the area. But this upset Ankara and, especially, Moscow, which only sent its local Ambassador as an observer. "When you are doing something in a region, you have to consult with everybody in that region, you cannot take decisions for the members, you cannot impose your own views," Okcun explains. "Who gave Romania a leading role within the Black Sea region?"
A huge concern for Europe is its dependence on Russian gas and oil. But energy sources are not a problem for Turkey because it has many energy partners - Russia, Iran, Azerbaidjan, Libya and Algeria. "This puts us in a considerably comfortable situation," says Okcun. "Now Europe is faced with finding alternative energy sources and Turkey is in a bridging position thanks to its geographical location."
One of the most significant plans for transferring energy from east to west is the proposed natural gas pipeline Nabucco, which transports gas from Turkey to Austria through Romania and Bulgaria. Turkey, along with Romania, is one of five partners in this project, which France may also join.
But realisation of the plan is not a dead certainty. "I think the problem with Nabucco is not how we build the pipeline, but where do we find the energy sources, where do we get the gas from, because we don't know if Azerbaidjan's reserves are big enough to cover the demand," Okcun says.
Fit for work
TRADE TALK
Turkey ranks among Romania's top ten investors
Foreign Direct Investment:
■ Romanian figures:
600 million Euro
■ Embassy estimates:
Two billion USD
■ Bilateral trade 2006:
four billion Euro
■ Bilateral trade 2007 forecast: five billion Euro
Trade balance:
■ In Turkey's favour 2006:
24.4 million Euro
■ In Turkey's favour 2007
forecast: 388 million Euro
Considering the serious lack of workforce at all levels in Romania, Turkish workers should be a good alternative for this country. With a population of over 70 million people, Turkey has a good number of skilled and semi-skilled work force.
"If our workers succeeded in doing a good job in highly-industrialised countries like Germany and Austria, I think we can succeed in Romania as well," the Ambassador says.
Over 200 new Turkish companies will enter the domestic market in 2008, predicts Guven Gungor, general secretary of the Turkish Businessmen Association (TIAD). "Most of these companies will be active in areas such as real estate, construction materials, agriculture and the automotive industry," says Gungor.
Following this year's EU accession, Turkish investors have set up about 300 companies in Romania, with a focus on real estate, agriculture and tourism.
Now is the time to come. "In Romania all sectors still need investments, but in a few years it will not be so easy to find a place on the market," says Gungor.
Some of the largest Turkish investments in the last 12 months include Opus Land Development with its residential mini-town Cosmopolis in Stefanestii de Jos, north of Bucharest and Dogan Media with TV channel Kanal D.
Permit challenge
However, some Turkish workers and investors are put off coming to Romania because of the difficulty of gaining work and residency permits for non-EU citizens, despite the fact that Turkey has opened negotiations with the EU.
"Even if Turkey has been part of a commercial union with Romania for more than ten years and we have started negotiations for EU accession, Romanian authorities still treat us as citizens of non-EU countries, like China and Syria, for instance, who need residency permits," says Gungor. "This is an obstacle for investors, because rather than focusing on their business they have to deal with this bureaucracy."
Opus:
constructing mini-town in suburbs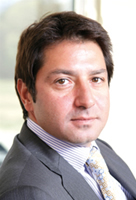 In the largest single investment from a Turkish company in Romania, Opus Land Development is building a 700 million Euro town called Cosmopolis north of Bucharest, in Stefanestii de Jos.
A Romanian-based real estate subsidiary of the Turkish Buyukhanli Group, Opus is constructing apartments for what it considers to be a growing Romanian middle class.
The mini-town will be 11 km north of Bucharest and deliver 4,600 living units. Of the first 565 apartments ready for 2008, 300 have been bought for prices between 900 and 1,050 Euro per sqm. This is a promotional price – lower than the average for new developments in the Capital. The low prices were possible, says the company, because of the large size of the project. This means the bargaining power for construction materials and development costs are reduced.
Opus Land Development will focus on investments to the north of Bucharest and its neighbourhoods due to the proximity of the airport and the "prestige" of the area, according to Ahmet Buyukhanli, president of the group.
Residential projects and office buildings are attractive real estate segments for the company as well, says Buyukhanli.
Meanwhile in Turkey, the Group is developing premium projects in city centres. "In Turkey, we position ourselves at the very high end of the market," says Buyukhanli.
Romania attracted the group due to its lower prices for land and the perceived imbalance between supply and demand. Buyukhanli also considered that the market would offer higher yields than other European countries.
This is the first country outside of Turkey that the Buyukhanli group has entered and Cosmopolis is the largest investment the Turks have ever made. The group is also considering entering Ukraine and the Republic of Moldova.
Besides real estate, the group is considering entering the Romanian financial market.
"We are thinking about setting up a brokerage or an asset management company," says Buyukhanli.
Opus Land and Development
Subsidiary of Buyukhanli Group
■ Projects: Cosmopolis - residential project, located in Stefanestii de Jos (To be delivered between 2008 and 2014)
■ Forecast return on investment: six to seven per cent yearly
■ Total investment: 700 million Euro
■ Built area: one million sqm
Plus Development:
moving into office and hotels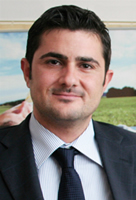 Property developer Plus Development plans to invest about 100 million Euro between 2008 and 2010 in domestic real estate and is looking to enter the office and hotel market.
So far the company has developed the 30 million Euro apartment block My Dream Residence on Soseaua Pipera-Tunari in the north of Bucharest. This is a built area of 40,000 sqm which includes 180 flats and is due to be delivered in November 2008.
The company has secured another plot north of Bucharest where it intends to start construction on an office building in 2008. In the town of Giurgiu, the company has also bought a four hectare plot and has completed the feasibility studies for the start-up of a residential complex, according to Mert Berberoglu, general manager of Plus Development.
My Dream Residence prices range between 1,500 and 2,500 Euro per sqm. "The prices in the area went up very quickly due to the location near the [privately-owned] American School," says Berberoglu. "Now the British School is under construction in the same area, so it has become more attractive for buyers. That is why we have had to increase our prices." Over 60 per cent of the apartments have already been sold and Plus Development estimates the return on investment to exceed 50 per cent.
The developer is part of Plus Group, which is active in Turkey in tourism, media and advertising and food.
In Romania, the company has plans to open hotels of four stars or above in Brasov and Sibiu. "The services segment in Romania needs serious improvements," he says. "Turkish hotels have higher standards and this is one of the reasons why we are thinking about opening hotels in Brasov and Sibiu."
Plus Group is also moving into luxury retail. Inside Baneasa City, due to open in Spring 2008, the Plus Group plans to launch a franchise for perfume brand Cacharel and a luxury jewellery store under the Turkish Zen Diamond franchise.
Plus Group entered the Romanian market in 1996 building the Farinsan flour factory in Gradistea, a village near Giurgiu. In 2002 the group opened a second bread and pastry factory in Giurgiu.
Plus Development
Part of the Turkish Plus Group of companies; Real estate developer
■ Established in Romania: 2005
■ 2006 turnover:12 million Euro
■ 2008 targeted turnover: 55 million Euro
Summa:
continuing to develop housing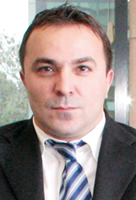 Following its investment in Emerald Residences in Lacul Tei, constructor and developer Summa Romania has secured 300,000 sqm of land to develop three new housing projects in 2008.
The 34 million Euro Emerald Residence is due to be delivered this December, with sale prices between 1,600 and 2,300 Euro per sqm. New developments include two residential projects, one on Splaiul Unirii, while construction works on housing and offices in Pipera will start in July 2008.
The company is forecasting for 2007 a 20 per cent increase in turnover on the previous year to 60 million Euro. "We are growing by one fifth every year, a steady growth that is more important to us than profit," argues Kenan Kaya, general manager of Summa Romania.
For 2008, the company has set a target of 80 million Euro with 47 million Euro generated by ongoing construction projects as general contractor and 33 million Euro from its own projects, through its separate division Brooklyn Investment.
The first office constructed by Summa Romania, Millenium Business Center near the Armenian Church, sold in 2006 to European Convergence Property Fund and acquired this year by Allianz-owned DEGI, brought a very low profit to the general contractor. This was because the management costs proved to be higher than the initial estimates. But Kaya considers North Gate Business Centre, Pipera-Tunari, handed over at the beginning of 2007, a success.
"We achieved our eight per cent profit target," Kaya says.
This year, due to the high development of the residential segment, three of the five projects Summa will project manage are residential and only one is a business centre. This is a shift for a contractor that has only delivered shopping centres and office buildings since starting in Romania in 2000.
Kaya says that while residential projects are more profitable for developers, general contractors prefer to build shopping centres because the margins are higher and can reach 15 per cent.
Summa Romania
Constructor and real estate developer
■ 2007 forecast turnover: 60 million Euro
■ 2007 forecast profit:
seven to eight million Euro
■ Employees: 350
■ Ongoing projects: Monaco Towers Residential and Commercial Complex, both in Berceni [due 2009], Conect Business Park in Pipera [due Nov 2008], Greenfield Residence in Otopeni, Emerald Residence in Lacul Tei.
Synergy: construction firm moves into development
Seeing the benefits from pioneering developing projects, general contractor Synergy Construct is looking to move into the market for creating real estate projects.
The company has bought land in Straulesti, near Bucharest, where it plans to build top quality blocks of flats. Synergy has also secured land in Iasi. But managing partner Savas Gunata has found that development is a much more complicated business than building.
"After securing the land and obtaining all the construction permits, some dispossessed owner may come and claim for the plot of land and this could delay the beginning of the construction works," says Gunata.
This June, the company has signed a contract with Israeli developer GTC Group for the design and building of residential project Rose Garden in Colentina, Bucharest, including 9,800 apartments, aimed for completion by summer 2009. The company is also constructing the ten million Euro holiday apartment project Sara Sea View in Olimp and will finish a 10,000 sqm business centre project on Blvd Dimitrie Pompei, Bucharest, in January 2008.
The general manager does not rule out the possibility of contract work for more residential projects, but aims to focus on office and industrial, which are less time-consuming and easier to develop. "The residential projects we build will probably be ours," says Gunata.
Synergy Construct
Contractor in construction works
■ 2006 turnover: 45 million Euro
■ 2006 profit: 9.9 million Euro
■ 2007 target: 52 million Euro
■ Employees: 600
■ Current residential projects: Sara Sea View, Olimp and Rose Garden, Bucharest.
■ Future projects: A class office building in Bucharest, residential project in Straulesti, shopping centre, residential project in Iasi.
Credit Europe Leasing: bank-backed leasing firms dominate market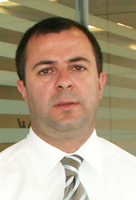 Bank-affiliated leasing companies are taking the lion's share in Romania's leasing market, says Credit Europe Leasing president Kerem Sekizyarali.
With the local leasing market coming under the direct regulation and control of the central bank last year, clearer rules and directions have cleaned up this market, which is estimated to reach 4.5 billion Euro this year, up from 3.2 billion Euro in 2006.
"Bank-affiliated leasing companies register the largest market share with 65 per cent of the total, followed by independent companies with 26 per cent and captive companies with nine per cent," says Sekizyarali.
Credit Europe Leasing, which is majority owned by Credit Europe Bank (Holland), showed a dramatic increase in sales in 2006, financing fixed assets amounting to 120 million Euro - an increase of 160 per cent compared to 2005. From this figure, 52 per cent was in vehicles, 30 per cent in equipments and 18 per cent real estate.
The company finances a variety of real estate projects including apartments, residential projects, offices buildings, hotels, industrial complexes, warehouses and land. Sekizyarali argues Romania has the highest development potential in real estate leasing.
"The bulk of the financing will be dedicated to the development of office buildings," says Sekizyarali. "Other financing sources are allocated to commercial and residential projects. Another sector of the leasing market expected to develop more rapidly is equipment leasing which will expand along with the different economic fields."
Credit Europe Leasing
Leasing company
■ 2006 total fixed assets financing: 120 million Euro
Of these, 52 per cent are in the vehicles segment, 30 pe cent in equipment and 18 per cent real estate
■ 2007 target market share: five per cent
■ Employees: 80
Arctic: expanding export markets
Home appliances producer Arctic, part of the Arcelik Group, this year tackled new export markets such as Ireland, Albania and central African countries.
"The EU remains the most important destination, with countries such as France, Spain, Germany, Poland and UK topping the list," says Ugur Kayali, general manager of Arctic. Over 70 per cent of the local production will be targeted for export this year.
Arctic's marketing strategy is now mainly targeting young people. "About 45 per cent of Arctic clients are under 35 years old," says Kayali. "More young people prefer Arctic products, so we are expecting an enlargement in the target categories."
Arctic
Home appliances producer
taken over by Arcelick Group in 2002
■ Factory in Gaesti, Dambovita county
■ Employees: over 1,800
■ Market share: 45.2 per cent on refrigerator segment
■ Production units in 2007: 1.25 million
But there are differences in sales figures between the Turkish and Romanian markets. Kayali says this is not due to the fact that Turkey has over three times as many people as Romania. He says Turkish customers replace home appliances more often - in order to protect the environment or modernise their homes.
Teknosa:
planning store push for malls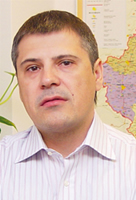 Retail subsidiary of the Sabanci Group, Teknosa, will open between 15 to 20 electrical appliance stores in shopping malls in large cities in Romania next year.
Teknosa bought 51 per cent of the share package of Romanian-based Primex, operator of consumer electronics chain Cosmo, in November 2006 for over five million Euro.
"Last year was a very hard year for technological retailers and I was looking for a strategic partner willing to invest in my business to help it grow," says Gyorgy Baba, former majority owner of Primex and now general manager of Teknosa Romania. "Teknosa made me a good offer."
The group currently has five stores under the Teknosa brand, which focus more on electronics and IT and 45 Cosmo stores, which is more concerned with household appliances such as refrigerators.
The Turkish retailer aims to invest about 100 million Euro by 2011 in stores which are around 500 sqm in size and located in shopping centres. Since December 2006 the company has invested about three million Euro in five outlets in Targu Mures, Bucharest and Giurgiu.
Teknosa Romania
Owns Cosmo and Teknosa stores
Electronic and household appliances retailer
Subsidiary of Turkish Sabanci Group
■ 2006 turnover: 30 million Euro
■ 2007 forecast: 42 million Euro
For the time being the company is not interested in opening standalone outlets, but Baba says the delays of developers in delivering shopping centres has cut by half the extension plans of the company in 2007, from 14 outlets to only seven. While Primex will continue expanding the Cosmo brand in small and medium sized cities, Teknosa will be a brand targeting the urban youth.
So far this year the Romanian electronics market is worth one billion Euro, boosted by sales of mobile phones, LCDs and laptops. "This year the laptop market has doubled compared to 2006 and this was the best-selling product in Teknosa," Baba says.
G'Market:
focusing on the east and Moldova
In 2008 G'Market will continue to target Moldavia and plans to open two or three more supermarkets in the region's north and east.
G'Market has two outlets in Iasi, in Iulius Mall and Hala Centrala and last month opened a one million Euro 1,150 sqm supermarket in Focsani.
This month the retailer is opening a 4,500 sqm store in Bacau in a 3.5 million Euro investment, with a cafe and restaurant, bringing the number of stores to seven. G'Market will also be present in the shopping centre developed by Anchor Grup in Chisinau. "Now we are focusing on the east of Romania, but in two or three years we will start to open supermarkets in the west, in cities like Arad," says Erol Inaltekin, marketing director of G'Market.
Despite the boom in shopping malls, Inaltekin argues that standalone supermarkets can be just as profitable as those located in shopping centres. Opened in Bucuresti Mall and Plaza Romania, the chain continued its expansion with a free-standing development in Colentina, Bucharest. "This was a test," says Inaltekin. "At the beginning we lost some of our customers because Kaufland opened a store in the same area, but we managed to recover most of our customers after one year and a half."
G'Market
Part of Gimrom Holding
■ Established in Romania: 1999.
■ 2007 forecast turnover: 62 million Euro
■ Employees: 650
■ Outlets: Bucuresti Mall, Plaza Romania, Colentina, Iulius Mall Iasi, Hala Centrala Iasi, Focsani, Bacau
Bellona:
five more showrooms for 2008
Turkish furniture brand and supplier Bellona, which is present in 22 outlets in Romania, half of which are exclusive to the brand, will open at least five new showrooms in 2008, according to CEO Sahin Kalafat.
Bellona products include upholstered furniture, mattresses, home textiles, carpets and related accessories, which are sold in showrooms in Bucharest, Bacau, Ploiesti, Constanta, Craiova and Timisoara.
Kalafat believes Romanians have become more sophisticated in their taste for furniture items and are changing their furniture at more regular intervals. "We target average to high income persons and offer a large range of products," argues Kalafat. "At the same time the furniture items are sold on accessible prices for our customers."
The recent real estate boom has also helped grow the company's sales as home-owners look to furnish their new purchases from scratch.
Bellona
Furniture brand and supplier
■ Established in Romania: 1997
■ Showrooms in Romania: 22 open, five new showrooms to be open in 2008.
Business interviews by:
Corina Ilie and Corina Mica