Could China be the answer?
Labour shortages in Romania? Infrastructure woes? Rising construction costs? China could offer the solution – if Romania can make visas easy to obtain, Chinese Ambassador to Romania Xu Jian tells Ana Maria Nitoi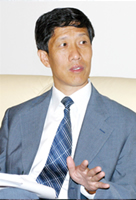 Infrastructure development gives the Romanian Government massive headaches - but this is a simple and easy activity for the Chinese.
"In 1973, when I first came to Romania, China did not have one kilometre of motorways, while Romania had 110 km," says Chinese Ambassador to Romania, Xu Jian. "Now Romania has about 250 km of motorway, while we have built ours over a length of 50,000 km."
Part of the reason for this huge development is a lack of administrative hiccups in China and a strong and numerous labour force.
With Romania's skilled working class staying in Spain and Italy, the country is looking for an injection of over 200,000 people to fill its labour gap in construction and heavy industry, as well as the services sector.
Meanwhile Poland, which has suffered the same problem as its workers left for the UK, has incentives to workers from Ukraine and Belarus. Romania has no natural ally to absorb migrant labour from.
The Republic of Moldova is often cited as a potential target. But this is already a migrant state – with the majority of skilled working class plying their trade from Moscow to the Mediterranean.
China could be the answer.
Ambassador Xu Jian says there are already requests from Romanian companies who want to use the Chinese work force – these have come from all round the country and include shipyards and construction.
But the biggest impediment to this approach would be for the Chinese to receive visas for Romania. Although the 5,000 Chinese now living in the country with settlement visas may sound high, this does not compare to, say, the 40,000 Vietnamese living in the Czech Republic. Romania has very few foreign workers in comparison to other EU nations.
Problems in receiving visas come not only from a man and his wife trying to sell underpants in a shed on the outskirts of the Capital, but also from big Chinese companies who have invested in Romania, the likes of ZTE, Huawei or mixed-interest producer Friendly & Joy (F&J). Chinese speculators are also put off by the lack of a direct flight between the two countries, adds economic and commercial attache of the Chinese Embassy, Zhu Konglai.
Chinese authorities have tried to speed up negotiations with Romania to improve the visa problem – but the Romanian side does not seem to show any interest. Before 1990 there were no Chinese investments in Romania and since the Revolution a few firms have turned on to the south-east European nation.
By the end of April 2007, Chinese foreign investments in Romania grew to 187 million Euro - placing the country 16th.
In 2006, the total trade volume between China and Romania was 1.8 billion Euro.
"There is a big deficit in China's favour, because imports from China were 1.6 billion Euro," Konglai explains.
While imported high-tech products from China are on the increase, more textiles and clothes are arriving from the east.
According to the Romanian Trade Registry, 8,777 Chinese companies are operating in Romania - most of whom are small entrepreneurs. However, this figure probably overrates the number of 'active' companies.
Since 2007 F&J in co-operation with a Chinese state company specialised in tobacco, has opened a cigarette factory in Buzau. "The 14.5 million Euro investment is the biggest Chinese cash injection into the tobacco industry in the world," the Ambassador says. The F&J Group will also invest in a factory that produces light bulbs.
Chinese car producers intend to enter the Romanian market as a passage to take on competition in the EU.
Because of the boom in the construction field in Romania, there are Chinese companies which showed their intention to invest in this country. Shanghai Construction Company, already present in Hungary, wants to open a subsidiary in Romania.
Another Chinese company in printing wants to put its money in an industrial park in Ploiesti, Prahova county.
Alongside Rochin and Great Wall Motors which are sold in Romania by the Alexandrion Group from a showroom near Otopeni, a new brand of Chinese cars entered the market in June, named 'Giri'.
These sell well on the Russian and Ukrainian markets, and Giri Automobiles Corporation wants to tackle the Romanian market to see if it can then take on the rest of Europe.
China's century: not a certainty
Almost every object that a person uses in day to day life has a Chinese component. The country's factories can produce anything - from Christmas decorations, footwear and clothing to TVs, mobile phones and cars - at a fraction of the cost in the west.
In the past 20 years, China has raced ahead to become the world's fourth-biggest economic power in terms of outcome, after the United States, Japan and Germany, according to the World Bank.
The Chinese Ambassador to Bucharest, Xu Jian, says that China aims to surpass Japan next year. That means that Beijing doesn't even take into account Germany. With its nine per cent economic growth per year, China will probably outrun the United States by 2040.
But, while the west is bracing itself for a Chinese century, the Ambassador in Bucharest is not so confident.
He argues that the Chinese population is too large and, just like in Western European countries and North America, it is ageing due to the law that forbids more than one child in Chinese families.
"I am sure that by 2040 China will be a lot more powerful than it is now, but it still won't overtake the USA," says Xu Jian. "We have to ensure food and clothing for so many people."
GDP per capita in China is around 1,200 Euro, compared to 32,000 Euro in the USA, while GDP per capita in Romania is 4,200 Euro, according to the International Monetary Fund (FMI).
Until last year, China's incentive to attract foreign investors was to lower profit tax for foreign companies below that for Chinese enterprises. Although foreign firms flooded into the country of cheap and hard-working labour, Chinese entrepreneurs began leaving the country to do business elsewhere.
"China doesn't need such a policy any more because the Chinese market is itself very attractive, thanks to the cheap work force and the 1.2 billion consumers," the Ambassador says.
Riding high: Eurosport DHS bike sales up 83 per cent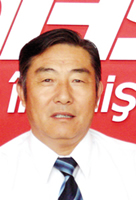 Targeting domestic and foreign markets, Chinese bike manufacturer Eurosport DHS's sales in the first half of 2007 have increased by 83.3 per cent compared to the same period of 2006.
The company has invested a total of ten million Euro in the Deva factory, Hunedoara county. This June, the Chinese manufacturer has invested another five million Euro to build a new bicycle parts workshop and a warehouse.
Starting this year Eurosport DHS intends to increase its export rate by 50 per cent.
"For us, the market is no longer restricted due to borders, and many big bicycle companies from Germany, Holland, Italy and France have started visiting us, looking for cooperation or business opportunities," Niu Guanghiu, president of Eurosport DHS in Romania, tells The Diplomat.
Following Romania's entrance in the European Union, more European bicycle manufacturers and dealers are interested in the local market according to Niu Guanghiu.
This may be due to a fashion for travelling by bicycle. The costs are low, the exercise high and the 'carbon wheelprint' left by a bicycle is minimal in comparison to that of any fuel-burning vehicle. Britain's leader of the right-wing opposition, David Cameron, prefers a bike to a taxi when riding to London's House of Commons, while many cities, such as Paris, are adopting 'white bicycles' where urban residents can pick up a free bike and ride it where they like around the city at no cost.
But this pastime has not yet caught on in Romania. This is mainly due to the pockmarked streets and the unwillingness of drivers to have patience with cyclists. Car ownership is also a status symbol, while the saddle carries little social cachet.
The risk of riding bicycles as a mean of transportation is still high in Romania, mainly because the lack of cycle lanes, argues Niu Guanghiu.
"However, we have recently noticed some changes that reveal local councils' intention to promote cycle lanes," says the president. "There are already some sample areas in cities such as Bucharest and Deva."
Eurosport DHS
Bicycle manufacturer
● Set up in Romania: 2006
● Annual production: 350,000 bicycles, 700,000 alloy rims and 200,000 painted frames
● Production facilities: Brasov, Deva, Petrosani, Afumati
● 2006 turnover: 7.5 million Euro
● 2007 forecast turnover: 16 million Euro
● Employees: 326
Great Wall Motors:
150 vehicles sold this year
Chinese car brands are making a few tentative steps into the European market, at a price range that can undercut some of their western and far eastern competitors.
Many Chinese car companies, such as Chery, have been rumoured to be interested in setting up a manufacturing base in Romania.
This would give the Far Eastern nation a foothold on the EU market in a country where costs are lower than any other EU nations.
However, no Chinese car firm has yet made a firm commitment to Romania.
Nevertheless, Alexandros Motors has seen a potential market in Europe for personal and commercial vehicles and now imports the Chinese Great Wall (GW) Motors car brand.
Alexandros will soon import the diesel version of the Hover CUV – a crossover between an estate and an SUV, the Wingle pick-up diesel and the first passenger car build by GW, the Gwpery.
The company sold 150 vehicles in the first half of 2007 and targets sales of 350 units by the end of the year.
"Romanians are so far very pleased with the cars made in China due to the quality-price ratio," George Sakellariadis, commercial director of Alexandros Motors, tells The Diplomat.
The company also signed a 80 million Euro five years contract with Chinese bus manufacture King Long to import buses for tourist and urban transport with capacities ranging from 28 to 65 passengers and prices from 90,000 to 200,000 Euro.
In Romania, Alexandros Motors sells the Hover CUV with front wheel drive and four wheel drive and intends to open dealerships in Hungary as well as the Republic of Moldova, Bulgaria, Former Yugoslav Republic of Macedonia and some states in western Europe.
Alexandros Motors
Chinese vehicles importer
● Set up in Romania: 2006
● Sales: 150 units in the first half of 2007
● Targets: 350 units by the end of the year
Business interviews by
Mihai Alexandrescu