Escape plan from Bucharest
Overpriced land, rising costs and low profits are forcing developers out of the capital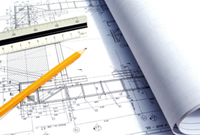 Owing to few plots of land available at an acceptable price, Bucharest is becoming a city of higher risk and lower profit for developers.
Competition is also forcing investors to spend more on quality design and construction. The age of erecting a glass box in the capital's northern business district and waiting for multinationals to send in a blank cheque for office space is over.
Now, many developers are retreating from the city to other Romanian towns. Others are turning from office and retail developments to residential, as there is a shortfall of over half a million homes in Romania and 200,000 in Bucharest alone.
"The moment of reaching saturation point in Bucharest is getting closer and it increases the risks of real estate investment in the Capital," says Dan Ioan Popp, general manager of developer Impact. "The upcoming large number of real estate projects in Bucharest, closing the level of demand to the level of supply, will create the risk that the projects which are not in touch with market trends will not be bought out."
But some blame the landowners and their high expectations of price for their land. These prices are set not by the market, but the expediency of the owner.
"There are also disputed issues over the land and some şownersţ do not understand that developers cannot take these risks," says Grupo Lar country manager Ionut Dogaru. "Land prices in Bucharest and the inflexibility of land owners are the main reasons why more developers are choosing other big cities for their projects."
Many developers expect wages to increase in the rest of Romania to the level of Bucharest. Some estimates put the average Romanian wage at 350 Euro per month and 600 Euro in Bucharest.
"There are expectations that salaries will increase there as they did in Bucharest," says Fadesa country manager Rudolf Kmiotek. "A worker is less expensive than in Bucharest and more are available, the land and the construction costs are cheaper."
Investing outside of the capital city splits the risks. There is also more land available and owners are more likely to need to sell the land. Meanwhile, many speculators in Bucharest are sitting pretty, waiting for what they consider to be the prime moment to sell.
"Unlike in Bucharest, it is easier to find primary locations," says Alejandro Solano, general manager of Hercesa Romania, which is looking to invest in Constanta, Timisoara and Cluj-Napoca. "In Bucharest all the good land is taken and the return on investment is lower."
But no other city is likely to become the capital of Romania - and Bucharest also offers a population that could transcend three million, making it the largest east European city outside Russia and Ukraine. It will always be in fashion - although it may not offer the returns some speculators anticipate.
"I don't think you can make bigger profit margins outside Bucharest because more expensive land will create more expensive apartments," says Africa Israel's general manager, Reuven Havar. "In other cities you buy cheaper you sell cheaper."
But Bucharest has large developments in some areas - such as the north and pockets of the city centre - yet vast areas of rubble and vacant lots, especially in the south, west and much of its outskirts.
"At the moment Bucharest is a small city with a big population," says South Pacific Group CEO, Construction and Development, Andrew Prelea. "It is overdeveloped in some areas and underdeveloped in others."
Quality of life in the city is not improving. Traffic has increased and prices have grown. The city lacks large scale public works. This year there was only one under construction - the Basarab flyover linking central Piata Victoriei with the Cotroceni Palace, arching over the railways of Bucharest's main station. There are also no definite times on when proposed extensions to the Metro system will take place.
For Havar, one risk in Bucharest is that there is no effective organised urban zoning plan (PUZ). "We are looking at what the authorities say and when these promises are not fulfilled we have problems," he says.
There are no grand plans for a grand city - except from the private sector, which has, by its nature, short-term self-interest at the heart of its plan.
"The infrastructure development not keeping pace with real estate development is a problem," says Sorin Nistor, general manager of River Invest. "Instead of extending the metro stations with new lines to include suburbia, link it with the airport or to widen and improve the existing roads, local authorities are chasing their tails by re-asphalting the roads or changing the curbs."
Let's go outside
Nowhere is going to become the next Bucharest.
Romania lacks a Barcelona to its Madrid or a Naples to its Rome. But it does have a well-balanced network of small towns.
"There is no 'next city', be that Brasov, Timisoara or Constanta," says Polimeni International country manager Stefan Gheorghiu. Among the cities with the biggest number of projects are these three, as well as Cluj-Napoca and Iasi. Among those with fewer than 300,000 inhabitants, important developments have been announced in Arad and Oradea.
"The real estate market is seeing different phases of development in different areas and this is one of the main reasons why outside of Bucharest, you can now find land where you can build real estate projects with reduced investments and little constraints," says Popp.
But available sites are now in great demand, which means real estate developers are moving to smaller cities, with around 150,000 inhabitants, or those in a metropolitan cluster, such as Galati-Braila or Deva-Hunedoara-Simeria.
"If until now the stakes were big cities with a population of over 300,000 people, at present we can talk of over-growth in these cities due to the announced projects and the already made investments," says Neocity CEO, Ben Ami Nimrod. "In these conditions, our interest goes to cities with a 150,000 population, cities with a development potential intended for the middle class, and also specialised shopping centres."
Meanwhile, Dogaru is interested in large cities and those in their vicinity such as Ramnicu Valcea, Craiova, Baia Mare, Galati, Pitesti and Ploiesti. "Office and commercial projects are already developing and the residential projects will follow," he says.
Residential areas are already growing up around cities such as Iasi and Cluj-Napoca, particularly low-level blocks. But Prelea believes "virtually every city" could absorb a suburban housing development. These are still in very short supply, although many cities have swallowed villages that take on the characteristics of a suburban house. "Everyone wants development," says Prelea.
Land grab
Is there good land available in Bucharest?
This is a matter of debate among real estate developers. Some claim land is available, while some say that only small plots are for sale - nothing where big development can sink its foundations.
"Bucharest is by no means a saturated market, because one developer can find plenty of space to build apartments, houses and shopping centres," says Polimeni's Gheorghiu.
There are large demands in Bucharest for land suitable for middle class residential developments. There is plenty of empty space, and many brownfield sites ripe for redevelopment - yet some real estate agents claim there is little land left. Many owners are sitting on the land until they receive better deals, while some land has been reclaimed by former pre-Communist owners and is the subject of legal dispute.
Meanwhile, it seems everyone in Bucharest is trying to sell off their backyard or front drive to a rich foreign speculator. But now fewer people are buying.
"The problem with Bucharest is that plots of land significant in size and with attractive locations are running low," says Nistor of River Invest.
Bucharest still has land. "But I don't see a queue of developers offering money for small plots," says Africa Israel's Havar. "So I think land is overpriced."
Romania's real estate market was a goldmine in 2004, because land was cheap.
"This year we have not seen big land transactions, especially in Bucharest," says Gea Prasa's Romanian delegate Dorinel Cazacu. "[In Bucharest] Land prices have increased between October and February and now they are stagnating because there are fewer transactions. Developers refuse to pay that kind of money because their profit margins are low."
Too many people in the city are wise to the worth of their property - while many have unrealistic expectations. "Buying land is the biggest challenge and in this respect I prefer to work with everyday people," says Stefan Gheorghiu. "In this line of business you get to make deals with people that haven't got the slightest idea of what they are doing. A common peasant that ploughs his land is much better to work with than an intermediary."
However, more courageous speculators are shying away from Bucharest because the profits are slipping to single figures. Instead, they are heading for capitals such as Yerevan, Algiers or Minsk for the next high margin target.
No accurate data
Real estate agencies can release predictions regarding the average price of land, but there is no consensus. Even leading trade associations do not have any data for average property prices in Romania. This means consumers have little expectation as to whether they are buying something above or below the market price.
"A chronic problem is the lack of available information on transactions," says Victor Stan, country manager and general director with evaluators Smith Hodgkinson Romania. "Transactions are not always made public. Actual amounts are not always fully disclosed. There is not one place one can go to access accurate data."
This also has an effect on whether anyone can predict the rise or fall of prices. "Real estate agencies have no basis on which they make their predictions that prices will sky rocket or that this real estate 'bubble' will burst," says Stefan Gheorghiu.
But he does not believe there will be any immediate disaster.
"The bubble will never burst, because it is made of smaller such 'bubbles', which will never burst," he says. "There will always be supply and demand."
There are signs of an irrational exuberance in the market. The price of houses in relation to the average income ratio of Romanians is between eight to one and 20:1 depending on which set of statistics one chooses to believe – a shocking figure if compared to the west, where this figure rarely rises above ten to one.
But most developers see Romania as a peculiar market which cannot be compared to western countries. At worst, most fear a 'price wobble' as the market begins to take itself more seriously, rather than a total collapse.
Chasing profits
Profits on land development are now harder to come by than five years ago. This may provoke developers to cut costs or build high - which could have an effect on the quality of the final building and of life in Bucharest.
"The most profitable projects are the ones being developed on lands that were bought earlier at lower prices," says Grupo Lar's Ionut Dogaru. "Profits of over 100 per cent we read in the media might be true in certain cases, but I think in Bucharest now there are typical profits of ten to 12 per cent."
Cefin Real Estate's general manager George Margescu says the most profitable projects in Romania are the residential and industrial developments. "The demand in these sectors is very high and will continue over the next five to seven years," he says.
When a developer sets out his or her costs, these include land, design, urbanisation, construction, marketing and sales.
"The land has to represent ten to 15 per cent of the total cost," says Fadesa's Kmiotek.
"If the percentage is higher than that, we have a problem. If it is under ten per cent, the profit is higher."
But when the building is tall, high cost of land can be recaptured through building as many floors as possible. "There is land in Bucharest that can reach 10,000 Euro per sqm and we will pay that money if we can build high," he says.
Bucharest has yet to witness a trend in skyscrapers. Although millionaire George Copos has proposed a 27-floor, 60 million Euro office block near Crowne Plaza Hotel to be ready by 2010, we are not sure yet whether he is just building castles in the air.
Report by
Mihai Alexandrescu,
Corina Mica and Michael Bird
Market grows up
At first, most of the serious post-Communist developers came to Romania from Turkey, the Middle East and, especially, Israel. These pioneers were looking for high risk and high returns. But now a second tier of investors from the EU is scouting around Romania for the best deals.
"The risks have dropped, the profits are lower but more secure," says Fadesa Romania country manager, Rudolf Kmiotek. "This happened because the middle class started to appear at last in Romania."
Now investment funds have recently driven into the market - particularly those based in the UK, Germany and Austria. "Funds have a good impact on the market because they provide money for developers to reinvest in other projects," says Dorinel Cazacu, Romanian delegate for Gea Prasa.
However, this can also have an inflationary impact.
"Investment funds who are buying land have big purchasing power, but because they are not using it for developing, they are driving the prices up," says Hercesa's Alejandro Solano.
---
Builder's paradise
Never has it been a better time for a construction company in Romania – but this is cold comfort for anyone looking for a bricklayer
In June, Romania registered the biggest increase in construction output in the European Union, by a massive margin.
Among the member states, Romania had the largest increase, with 26.7 per cent, followed by Slovenia with 16.5 per cent, according to EU statistics agency Eurostat.
The highest decrease was registered in Hungary - down 15.8 per cent.
However, the Ministry of Labour claims construction is the sector with the largest shortage of workers.
"The land market is stagnating and construction companies have a huge negotiating power because there are no new construction companies in Bucharest," says Gea Prasa's Dorinel Cazacu. "There is a deficit of around 400,000 workers in construction from which 200,000 are in Bucharest. Construction cost has grown by at least 50 per cent in the last six months because of the negotiating power companies have."
For some, labour costs have risen by 300 per cent in the last two years in construction. Materials such as steel and concrete have also risen this year by 25 per cent.
Many developers may have not factored in this rise in their forecasts, which may mean bankruptcies or losses in the next two years. The costs will also be passed on to the buyer - which could mean a rise in house prices. Ideally this is something a textbook free market should absorb.
"The increasing construction costs, which are becoming more difficult to recover even if the selling price is increased, are leading to smaller profit margins," says Impact's Dan Ioan Popp.
The competitive construction market may also lead to a sacrifice in quality.
"The construction market is 15 per cent overstretched and this causes delays in project delivery times," says Cefin Real Estate's general manager George Margescu.
Multinational construction companies are interested in Romania - seem to be making their first steps eastward.
---
Housing: prices move above market expectation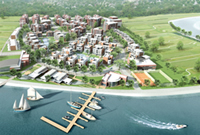 There is a massive need for residential housing, but many commentators argue prices in Bucharest are too high to satisfy the demand from the emerging middle class.
A Communist society cannot be compared to the west. While most people in the USA or UK are mortgaged for life, 85 per cent of Romanians own their homes already - with no more payments to make. It is an asset-rich society, where a home-owner can sell his old flat and use this as down-payment on a new apartment.
"Romanian real estate is highly undervalued," says South Pacific's Andrew Prelea. "The common man does not realise he can afford to buy."
Romania has 375 homes per 1,000 inhabitants, which is below the level of the European Union average of 470 homes per 1,000 people. In the West, more than 50 per cent of the population rent their homes, while east Europeans prefer the security of owning their house or flat.
"There is a roosting mentality," says Ionut Costea, president and CEO of housing bank Raiffeisen Banca pentru Locuinte. "Romanians are willing to save, even for a lifetime, to be able to own their house."
Other loan statistics also show scope for development. The weight of loans to individuals as a percentage of the total GDP in Romania is behind many EU countries. This stands at nine per cent in Romania compared to 17.4 per cent in Hungary, 14.3 per cent in the Czech Republic and 16.7 per cent in Bulgaria.
"Over 77 per cent of all personal loans given in Romania are for individual needs, and just 23 per cent for improving housing conditions," says Costea, "whereas in the Euro-zone this state of affairs is the opposite way around."
Banks can now attract more clients as new rules are in place allowing up to 100 per cent indebtedness.
But with so many speculators from the West, East and Middle East and rich Romanians buying up property in Romania, it is hard to determine whether the market is in distortion.
Although the average income is around 350 Euro per month, in Bucharest some estimates place this at 600 Euro. Officially, the average family income in Bucharest is around 1,200 Euro per month.
This does not include the unofficial incomes - payments not given to the tax man or cash-in-hand work. Added to this is the money sent home by the two to three million Romanians working abroad.
"We determined that for the middle class, the price per sqm is similar to the income of a family şper monthţ, in this case 1,300 to 1,400 Euro per sqm," says Fadesa's Rudolf Kmiotek.
Out of reach
"If people are quoting new developments for under 1,000 Euro per sqm in Bucharest, they are lying," says Prelea. "Prices range from 1,100 to 2,500 Euro per sqm for new developments. These costs are expected to rise."
This means Bucharest is not short of Moscow's average prices - currently on average between 2,000 and 2,500 Euro per sqm.
Demand for homes is outstripping supply.
There is a 600,000 home shortfall in Romania and a lack of 200,000 in Bucharest. The city mayor's office has only factored in construction of another 20,000 public housing units for the next decade. Many of Bucharest's buildings also sport a 'red dot', which means that they could collapse in a major earthquake. These will fall in value and need replacement.
"To meet the current market demand, not to mention young population, migrant workers and emerging middle class, I believe it will be eight to 15 years at current building rates before we have saturation," says Prelea.
Although there is a massive need for housing - prices are growing out of many peoples' reach, forcing many potential buyers to stay put.
"Prices for residential properties are now very high," says evaluators Smith Hodgkinson's country manager Victor Stan. "There is no substance behind high prices, other than a prefabricated reaction to the current market."
One developer says real estate agents are artificially raising the prices of property. They are declaring that prices are going to rise higher - without having sound evidence. This creates a climate of expectation among property owners. They anticipate prices will increase for their property, so they do not sell. Owners sit and wait for the market to transform in their favour.
This gives the illusion that supply is low, while demand remains high. It means there is a lack of good property on the market and fiercer competition for the property on sale. This then drive up the prices of property.
Office
Rents set to drop
Bucharest's north has attracted the bulk of new office development, transforming the leafy residential districts of Herestrau, Pipera and Floreasca into a miniature Manhattan.
Some multinationals believe that if they do not occupy an address between Piata Victoriei and Otopeni airport, Romania's economic miracle will pass them by.
"I think that the office and shopping centre projects represent segments that can generate maximum income, provided by the rent and by yield," says Ben Ami Nimrod, whose Neocity Group has developed some of the largest offices in north Bucharest.
However, many other real estate insiders are sceptical about the profits in the office market.
"I don't think the office market is very interesting for developers at this moment because there are so many lettable areas that have been announced," says Grupo Lar's Ionut Dogaru. "The same thing applies for the retail market."
Because of supply and demand many rents [in office spaces] are stabilising and in some cases dropping. Office blocks which do not have close links to comprehensive transport systems, such as bus, tram and especially metro, are likely to be the biggest losers. Rates are coming down from 18 to 20 Euro per sqm per month to 13 to 15 Euro per sqm per month.
"Landlords are no longer taking that tough stance of leaving it empty rather than dropping the rates," says Prelea. "It's a competitive market."
Retail
Mall fever at critical stage
Quality will become a deciding factor in the battle of the shopping malls which will take place in Bucharest in the next five years and in most major cities.
"There are very good yields for investors in shopping malls, especially in second tier cities with more than 120,000 people," says Victor Stan, Smith Hodgkinson.
"These cities now have two or three shopping mall projects which will compete with one another," he adds. "So these malls do not lose a competitive edge, developers are adding extensions or improving them with a multiplex cinema. They are constantly witnessing updating."
The number of shopping malls under development is frightening. Although its scale may reflect the demands of the consumer market, the increased costs in producing these metal-clad boxes of delights may not ensure profits for all.
"In Romania it seems that everybody wants to build such projects but nobody actually thinks," says Polimeni's Stefan Gheorghiu. "The result is aberrant prices, for land, buildings and rents, and projects with a debatable design. Maximising profits gives birth to bad designs."
Gheorghiu argues this is true of City Mall, a shopping centre next to Eroii Revolutei Metro and the Belu cemetery in the south of Bucharest.
"With City Mall, the location is perfect, but the design concept is rubbish," he says. "That building has no windows, you can't really tell what it is. It is very badly finished, and pieces of the façade have started to fall off. Details matter when you think of a mall."
Foreign interest
Romanians are still sceptical of buying off plan, says Andrew Prelea of South Pacific Group. Almost one third of the sales of his properties, residential housing north of the capital, are from abroad.
"As we develop, people are becoming more comfortable with buying off-plan and they are now appreciating the secondary market," he says.
Those who brought properties from South Pacific one year ago for 150,000 Euro are, according to Prelea, selling the houses for 200,000 Euro today.
In residential properties, Damien Thiery of Romania Properties Ltd, says Brasov and Sibiu are currently offering the best returns on investment. He sees sales to investors and holiday-makers such as skiers and hikers buying up mainly one and two bedroom apartments.
In the Capital city, Thiery says buyers are looking for new built apartments and villas in central Bucharest and the north area, such as Baneasa. Purchasers mainly buy one-bedroom apartments.
Not many investors are evident on the Black Sea Coast, but an increasing number of Austrians, Germans, British and Irish are buying up in the Transylvanian countryside.
Many foreigners are seeing property as a long-term investment. Otherwise, they hope to buy to rent - which is popular in EU capital cities such as Berlin, but has yet to catch on in Romania.
---
Out with the old…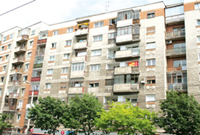 Developers are not positive about the future of Communist-era built flats.
Over 50 per cent of Romanian homesteads were built before 1970 - a high figure for the EU. In Lithuania and Poland many of these constructions are plummeting in value, while in former East Germany some constructions have been knocked down and their concrete reconstructed as blocks for eccentric villas.
"I think by 2010 we will see the collapse of Communist apartments market," says Fadesa's country manager Rudolf Kmiotek. "They will reach at the maximum 40 per cent of their value today." This is based on the forecast that over the next three years around 40,000 new apartments will be ready annually.
Some buildings are sturdy, particularly those built for the Communist nomenclature and after the major earthquake of 1977. Others suffer from concrete cancer and rusted, centralised and inefficient heating and water systems.
"The advantage of old apartments are only the locations," says Kmiotek, "but developers will chose to demolish them if the land price in the centre becomes the same as the price per sqm of apartments there. Then they will build new blocks."
As the city expands, enterprising developers should then reclaim some blocks. "Those beyond repair will be demolished, while others will be part of the speculators' market," says South Pacific's Andrew Prelea.
If prices drop, a new wave of young may chose to buy them up due to their metropolitan location and seizing a chance to jump on the bottom of the property ladder. This is happening in former East Germany – but not yet in Bucharest.
"Now I don't see the prices in Communist-era flats going anywhere because there is nowhere else to live," says Prelea.
This could be the beginning of the swing between inner city and suburban living that most European capitals witness. "If now the main trend is to go live outside Bucharest, in 15 to 20 years, this will reverse and people will return to the centre," says Polimeni's Stefan Gheorghiu
However, there is also a danger that some clusters of buildings may enter into a spiral of decline. There are fears that groups of blocks could collapse in price and attract only one demographic - leading to a polarised city of rich and poor ghettos - signs of which are already beginning to emerge.
In with the new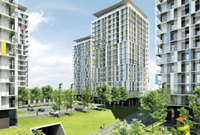 Although the headlines and property pages are packed with the latest developments in Bucharest, Cluj-Napoca or Iasi, these new houses are not taking up the bulk of deals.
"I don't think the transactions of new apartments at this moment in Romania is higher than two or three per cent of the total real estate market," says Fadesa's Rudolf Kmiotek. "Probably the new apartment market will grow, as a proportion of all transactions, to 25 to 30 per cent in the coming two years and in the next five years it will represent 70 per cent."
Many people want to move from an old to a new block or a house as proof of their improving social status. In many cases, this will mean a change from a small flat in the centre to a larger flat or house closer to the outskirts. Bucharest's main development is in the north and into the county of Ilfov. This includes the districts of Pipera, Voluntari, Stefanesti and Otopeni, where a new suburbia could emerge.
"Here I think we will see at least 100,000 apartments in the next five to ten years," adds Kmiotek. "Now 50,000 apartments are under development in Voluntari and we are building 40,000 apartments in Stefanesti with a Turkish company."
Meanwhile, Andrew Prelea, whose company, South Pacific, is constructing around 900 new homes north of Bucharest, believes suburban housing offers the greatest capital growth. "We find that people are quite happy to move to the north of Bucharest to sacrifice living in the city for a lifestyle due to clean air, fresh grass and localised shopping," he adds.
New blocks of flats proposed for Bucharest are mostly within the ring-road, usually between three and ten kilometres from the centre, Piata Universitatii. But many of these blocks are crowded with few new amenities. This may make potential buyers ask what the difference is between their 1980s apartment and a new build in the same place. There is also concern that some of these new developments will not turn their investors a profit once they are ready.
"[In Bucharest] Prices for new apartments have not followed the trend of [rising] land prices and construction prices, so in the end there is a smaller profit," says Dorinel Cazacu of Gea Prasa.
---
Bulgarian real estate:
Happier buying off-plan
Like Romanians, Bulgarians prefer to buy and not rent houses – and this is having a poor effect on many foreigners who bought to let properties in the Balkan country.
Prices per sqm are much lower than in Romania - costing around 811 Euro per sqm compared to over 1,000 Euro for Bucharest.
With the average salary at around 410 Euro per month for the Bulgarian capital, this is a price to income ratio of about 8.2 to one. This is comparable to San Francisco - one of the most costly areas in the world.
"Official income levels are lower than the actual salaries that employees and entrepreneurs receive, although the grey economy is decreasing," says Tanya Kosseva Boshova, executive director of Landmark Properties Bulgaria.
The mortgage market is active in Bulgaria, with banks competing to lend 85 to 90 per cent for the value of residential properties at six per cent interest per annum. "Because of the high demand for residential properties, almost everything is sold off-plan," says Kosseva Boshova.
One billion Euro came into the market in 2006 from non-residents buying from Bulgarians - a 160 per cent increase on 2005, according to Industry Watch Bulgaria.
However, like Romania, the price of land is becoming prohibitive for some investors.
"In residential, most speculators are foreign, and they are mostly focused on the Black Sea and the mountains," she says. "The secondary market is not going well, as more projects appear on the market."
Speculators expect to sell to domestics, but Bulgarians prefer to buy first hand - hoping that prices will be more acceptable at the start of the construction process. They can't be fooled.
Many of the new tourist developments sold to foreigners who hope they can make back the investment through rental. But those who hoped to buy to rent in Bulgarian tourist resorts are not witnessing a holiday season.
"The rental market is not very good for these properties due to poor management and marketing, and very high supply and dense construction in some resorts. They look like cities and are not places for a vacation," says Kosseva Boshova.
But overall, the executive director does not fear Bulgaria is in a state of irrational exuberance.
"There will be some failures," she adds. "In the past it was easy - the market used to absorb everything regardless of the quality or location. Now this is more difficult."