Kazakhstan buys massive stake in Romanian energy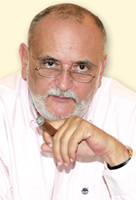 Kazakhstan will gain a foothold in the passage and distribution of its massive oil reserves to the European Union with the purchase of giant Romanian private oil and gas firm, the Rompetrol Group.
Kazakhstan's state-owned KazMunayGaz (KMG) last month took over 75 per cent of Rompetrol, assessed at an enterprise value of 3.616 billion USD.
With this acquisition, KazMunayGaz doubles its refining capability by acquiring access to two Rompetrol refineries in Romania - Vega in Ploiesti and Petromidia on the Black Sea Coast.
The firm significantly increases its retail infrastructure in European markets by acquiring access to 630 gas stations in seven European countries from Georgia to France. Rompetrol has more than four million tonnes of refining capacity and the capability to distribute more than seven million tonnes of oil products annually through its own wholesale and retail networks.
Swiss-based Rompetrol Holding will continue to hold the remaining 25 per cent of the Rompetrol Group. The sale, agreed on 24 August, waits for approval by the European Commission and competition authorities.
Main shareholder and chairman and CEO of the Rompetrol Group, Dinu Patriciu, did not want to reveal the exact value of the transaction, but has certified the total asset size of the company.
Rompetrol will be managed by its two shareholders, KMG and Rompetrol Holding. KMG will appoint a majority of Rompetrol's Board, reflecting the new ownership. Patriciu remains chairman and CEO.
"KMG's investment provides Rompetrol with access to raw materials and finance that the company needs to continue implementing its expansion plans, both through investments in refinery improvement, logistics and sensible well-priced acquisitions," said Patriciu.
KazMunayGaz president Uzakbay Karabalin, added: "The acquisition of a majority stake in Rompetrol provides us with a footprint in important downstream markets in Europe, including France, Romania, Moldova and Bulgaria, as well as the ability to utilise the company as a platform for future expansion."
---
Ford under talks to revive Craiova car industry
US car giant Ford Motor Company is the only firm left submitting a bid to purchase the Automobile Craiova assembly plant from the state, where it aims to produce cars for the European market.
The car plant was previously owned by Daewoo Automobile Company. But when the Korean company was bought by General Motors in 2001, the US firm refused to buy the Romanian factory.
Last year, Romania's Privatisation Authority (AVAS) took over the car plant with an intention to open the factory for auction.
Ford of Europe's director for business strategy, Lyle Waters, said the company had maintained a strong interest in the Craiova plant for more that two years and had visited the location and met with management leaders on several occasions.
Ford Europe president and CEO, John Flemming, said around one billion a year will be spent in Romania to support the Craiova plant by 2012.
Ford's plans also include increasing employment levels from 3,900 to 7,000, and potentially up to 9,000. The existing and additional workforce would be producing 300,000 vehicles a year, together with 300,000 engines annually.
Ford did not go into detail about the cars it will produce in Craiova, although market rumours have suggested that the Fiesta may be a model the firm is considering.
---
Foreigners ignoring Romania for summer holidays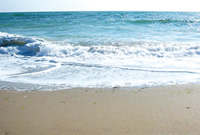 Local tourism suffered a blow last year as there was a massive drop in the number of foreigners staying in Romania's hotels, according to EU statistics agency Eurostat.
For the holiday period June to September, the number of foreigners staying in Romanian hotels fell by 14.4 per cent to 1.53 million nights in 2006 compared to 2005.
This places Romania below Slovakia (1.6 million) and Slovenia (1.58 million).
The number of Romania's own residents staying in these hotels rose by 4.9 per cent to 7.69 million nights for the same period. Per capita, Romania has among the lowest non-residents staying in its hotels in the EU.
The number of foreigners entering Romania is massively lower than Hungary or the Czech Republic. Only 6.04 million people passed through Romania in 2006, compared to 40.9 million arrivals in Hungary and 100 million in the Czech Republic for 2005.
The number of foreign visitors in 2006 was below that of 2005, 1990 and 1992.
However in the first quarter of 2007 the number of non-Romanians crossing the border to the country increased by 10.5 per cent.
Number of foreigners entering Romania
☼ 1990: 6.5 million
☼ 1992: 6.4 million
☼ 2001: post-Communist low of 4.8 million
☼ 2006: 6.04 million
---
Nuclear suitors must sign up by October
Romania's nuclear power company Nuclearelectrica has approved the forming of a joint venture with another firm to build and operate Units III and IV of the Cernavoda nuclear power plant in Constanta county. When these reactors are active, Romania's dependency on domestic nuclear energy could rise to 36 per cent of electricity production.
The deadline for potential suitors to put forward a binding offer is 25 October 2007, with the plan providing for both reactors to be built at the same time, and become operational by 2014.
At this point, energy produced at Cernavoda will increase by 50 per cent and nuclear power will account for 18 per cent of Romania's electricity production.
Companies already expressing interest in the reported 2.4 billion Euro project include energy firms Enel, CEZ, RWE Power and a consortium between Ansaldo and Atomic Energy Canada Ltd (AECL) and mining firm Gabriel Resources. In related news, Cernavoda's second reactor was connected to the national power grid for the first time at the beginning of last month, at a 25 per cent degree of the reactor's nominal power of the 700 MWe reactor. It will go active this month.
---
Short News
Industry rises 13 per cent...
Industry is seeing a 13.4 per cent rise in turnover in the first nine months of 2007 compared to the same period last year, according to a study from Romania's National Prognosis Commission (CNP). The turnover for production on the internal market is estimated to advance 3.5 per cent in the third quarter and 14 per cent in the first nine months. Meanwhile, turnover for the production delivered on the foreign markets will register growths of 0.8 per cent and 12.6 per cent respectively.
...While deficit doubles
Romania's current account deficit deepened by 104.01 per cent in the first five months of this year, to 5.94 billion Euro, said a central bank (BNR) release. This was mainly owing to the trade balance deficit, which amounted to 6.13 billion Euro, up 75.9 per cent on the January-May 2006 time frame. However, the service balance registered a surplus of 317 million Euro after the first five months of 2007, more than 84.3 per cent than in the year-ago period.
Dexia finances Capital roads
Austrian-based Dexia Kommunalkredit Bank has given a 77.45 million Euro credit to Bucharest's Sector 2 for road infrastructure projects and extending the water and sewage networks, we well as refinancing the local public debt of the administration. The credit stretches over 20 years with a grace period of five years.
Spa revival to tourism rescue
Developing spa towns is at the heart of the new draft master plan from the World Tourism Authority and their counterparts in the Government. This is seen as key to creating a tourism industry that can rival the EU, as Romania suffers another failed year in attracting large numbers of foreign visitors. Romania has one third of Europe's natural springs and 117 spa locations, but the spas have too many rooms and too little quality, argues the draft plan.
Structural funds to boost image makeover
Romania will spend about 30 million Euro from structural funds to produce the 'Tourist Romania' brand, with a pitch for a company to be held next year, said Tourism state secretary Lucia Morariu. This is part of the 150 million Euro from structural funds which the Ministry for SMEs, Trade, Tourism and Liberal Professions will spend to promote Romania abroad.
UN: Black sea trade worth 31 billion Euro
Bilateral trade within the Black Sea zone could be worth up to 31 billion Euro over five years, according to calculations from the United Nations Development Programme. This is a fourfold increase on the current value of trade in the region, at 7.3 billion Euro. Programme manager at the UNDP Athens, Giuseppe Belsito, revealed the optimistic statistic at the Romanian launch of the Black Sea Trade and Investment Promotion Programme. This initiative, under the authority of the Black Sea Economic Cooperation Organisation (BSEC), attempts to encourage small and medium enterprises to trade and invest between Black sea states.
EC approves 170 million Euro for local authorities
Romania will benefit from 170 million Euro in European financing through the technical assistance operational programme from the European Commission. The programme supports local authorities in managing structural and cohesion funds, making sure the funds are used efficiently and transparently. Romania will add 42.6 million Euro to the 170 million the EC is giving to the country.
Packaging takeover wraps up
US packaging firm Pregis Corporation has acquired Romanian protective packaging manufacturer Petroflax for 8.7 million Euro. Petroflax produces and distributes foam-based products, including expanded polyethylene packaging.
Gazprom talks money
Russian gas giant Gazprom-owned Gazprombank has signed a framework cooperation agreement with Romania's state-owned Eximbank, as part of its plan to expand its international business. Under the terms of the agreement the two banks will organise project finance, commercial banking and payment transactions. Gazprombank did not provide any details on the financial terms of the agreement in a statement.
Lehman Brothers buy into local property developer
Investment bank Lehman Brothers, head-quartered in New York, has bought a five per cent stake in Romanian-based real estate company Adama in a deal worth 16 million Euro. Adama has 28 projects in Romania with an overall value of one billion Euro and the market value of the company now revolves around 310 million Euro. Other shareholders of Adama include US fund Tiger Global US and Austrian investment fund Immoeast.
Tiriac plans German housing for Sibiu
Tiriac Imobiliare and German-based LBBW Immobilien are set to invest 15 million Euro in erecting a residential complex comprising 150 apartments in Sibiu. The project will stretch over 16,000 square metres and will include nine four and five-storey buildings. Works are scheduled to begin in the first quarter of 2008 and to last 14 months.
Siemens gets waste water treatment
Acting as general contractor, Siemens Industrial Solutions and Services Group has built two turnkey waste water treatment plants in the Constanta Maritime Port at a cost of seven million Euro.
Bunge closes Oradea edible oil plant
US-based edible oil producer Bunge is closing down its Interoil Oradea plant. High operating costs and large investments the company was not willing to make triggered the move. Production will be transferred to Bunge's two other plants in Iasi and Martfu, Hungary, said Michael Whitney, general manager of Bunge Romania.
Asirom wins Austrian suitor
Vienna Insurance Group last month signed a contract for the acquisition of a majority shareholding in Asigurarea Romaneasca Asirom. As a first step, 30 per cent of the shares were already taken over from the current majority shareholder, Romanian Interagro for a total of 47 million Euro.The transaction was concluded subject to approval by the Austrian and Romanian authorities.
Pirelli and UniCredit tackle real estate
Pirelli Real Estate has entered the Romanian market in a joint venture with UniCredit Group. The company plans to develop local asset management platforms and attract capital from foreign financial firms. With the joint venture, Pirelli RE has 80 per cent of the shares and UniCredit Tiriac Bank 20 per cent.