Waiting game
Although Japan still lacks major new investments in Romania, Kanji Tsushima, the nation's Ambassador to Romania, tells Ana Maria Nitoi that the Japanese have not lost their interest in Romania. "They are just waiting," he says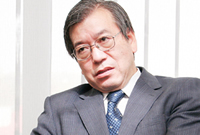 Romania had predicted that, following EU accession, the emerging market would become a magnet for foreign investors worldwide. But when it comes to the Japanese businesses, these hopes have not been realised so far.
There are around ten Japanese investors present in Romania employing around 15,000 people, primarily in the production of car parts, power tools and cigarettes. Many of these firms anticipated EU membership and arrived long before the accession date. But since 1 January 2007 the political instability in Romania has kept cautious and conservative investors away – of which the Japanese number many.
"Japanese investors are still waiting and are paying careful attention to this country's evolution, because they are very wise when it comes to taking decisions," says Kanji Tsushima, the Japanese Ambassador to Romania.
In the last 17 years, Japanese companies have invested in Hungary and the Czech Republic for the low-cost workforce, but could see Romania as the next target, because the labour force is still cheaper in this country. The latest major Japanese investment in Romania is power tool manufacturer Makita EU, which this year opened a plant in Branesti, Ilfov county. The Japanese engineers from Makita will also teach teenagers at the local industrial high-school in Branesti.
"The young graduates will consider Makita EU as a strong opportunity for obtaining a job," says the Ambassador.
Japan's corporate tradition of trust and hard work means that if an individual works in the same company for one year, this person will probably remain in the firm until retirement. "People work very hard and have efficient initiatives," says the Ambassador. "Our culture is fairly different from Romania because Japanese society is based on trust. Workers trust the judgement drawn by their superior. An envious feeling without reason never happens among Japanese workers."
In Romania, there are around 301 Japanese, while in Japan more than 4,000 Romanians have found a new home. Most of them are women. The peak year for immigrating to Japan was 2005, when the Embassy issued 7,000 visas.
Many Romanian female entertainers have been travelling to Japan in the last five years, but in 2007 the number plummeted. This is one reason why the Embassy only issued around 2,600 visas for Japan this year.
"There are many mixed families in Japan now," says the Ambassador. "The mothers of the Romanian women that left the country a few years ago are applying for a visa for Japan to visit their daughters and, possibly, their grandchildren."
Stability check
For Japanese investors country stability is the most important element for a company expanding its activities. Another is an open policy regarding foreign investments, including incentives to invest. In the last year, Romania has not managed to satisfy either of these conditions.
There is also not one place where foreign investors can go to help the companies locate enterprise opportunities and find all the documents necessary to set up in Romania such as approvals, permits and licenses. These are major reasons why the Japanese have overlooked Romania in favour of Poland, Czech Republic and Hungary.
"A stable and convergent policy of the Romanian government will increase the number of Japanese investors in Romania," says Tomohiro Yoden, general director of the Bucharest Office of Japan External Trade Organization (JETRO). "It's a competition and Romania has to be more attractive and efficient to have more investors. Some say Romania has good conditions, but is it really better than others?"
JETRO's general director believes there are slim chances for Japanese car brands to consider Romania as a possibility to develop a manufacturing centre, because the leading brands, such as Toyota, are already present in the Czech Republic, Hungary and Turkey. Romania is instead a hub for the manufacture of car parts. Four Japanese leaders in the automotive sector are present in Romania, with around two plants each. "It's more appropriate for Romania to become a main centre for supplying spare parts for Japanese assembly plants in Europe," Yoden says.
JTI: seeing a drop in cigarette smuggling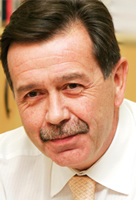 Cigarettes smuggled into Romania have dropped to 16 per cent of the market in the last 12 months compared to 20 per cent in the previous year. Most come through the Republic of Moldova, Serbia and Ukraine, countries where cigarettes are much cheaper than in Romania.
"We have seen a gradual reduction," says general manager and vice-president of tobacco brand JTI Romania, Martin Southgate. This has been helped by tobacco companies working with border guards and the Government sharing information, argues the general manager. "We can't stop every person bringing over cigarettes in shopping bags," says Southgate. "But it's organised crime bringing cigarettes over the border in large quantities and suppressing the smugglers is a way of suppressing organised crime."
JTI says that this number of smuggled cigarettes translates into lost tax revenues to the Government of between 250 and 300 million Euro a year.
But as contraband declines, Southgate says the demand for this type of product can be filled by counterfeit cigarettes. Some false versions of international brands are manufactured in Romania.
Prices of cigarettes are increasing due to a rise in excise duties and a vice tax of ten Euro for 50 packets. The tax burden for cigarettes will rise from 41.5 Euro for 50 packets to 74 Euro for 50 packets between 2007 and 2010. This is an increase from 0.83 Euro per packet to 1.5 Euro. JTI's mid-price Winston brand now trades at 1.4 Euro.
"Excise is rising at a higher rate in relation to consumers' willingness to pay," says Southgate.
This could encourage an increase in contraband from other countries where cigarettes are cheaper – a phenomenon now common in many European countries. "Absorbing the impact of the vice tax on the market means we had a loss [in 2006]," says Southgate. He calls this a 'one-off impact' and expects a 'significantly better' result in 2007.
After JTI's takeover of British tobacco company Gallagher, the Japanese company's Romanian operation has merged the sales and distribution arm of Gallagher into its own business. JTI will also close the existing Gallagher factory in Romania and expand its own facility in Pipera, Bucharest.
Some of the Gallagher brands will be manufactured locally, such as new entry Benson and Hedges, while underperforming or overlapping Gallagher brands, such as Sovereign, will not become part of JTI's portfolio.
JTI Romania will also be exporting to the Baltics and its Romanian-produced Benson and Hedges to Hungary and Bulgaria.
JTI Romania
■ 2006 turnover: 270 million Euro
■ 2007 six months turnover: 165 million Euro [an increase of 26 per cent]
■ Employees: 900
■ Brands in Romania include: Winston, Benson and Hedges, Camel, More, Sobranie
Yazaki: Ford factory in Craiova to
boost component industry
Car part manufacturer Yazaki, which has two greenfield factories in Ploiesti and Arad, sees great possibilities for vehicle component manufacture in Romania, especially due to the arrival of the Ford factory in Craiova.
"The automotive and its component industries in Romania have a very dynamic growth, and the Ford plant can increase our possibilities in the future for Romanian supply," says Janos Danis, managing director of Yazaki Romania.
The firm's customers include Toyota in France, Russia, the Toyota-Peugeot-Citroen Automobile joint venture in the Czech Republic and Ford in Germany and Spain.
The company has invested 30 million Euro in the Ploiesti plant, where more than 3,400 Romanians are working to manufacture wire harnesses. Its plant in Arad manufactures plastic components such as fuse boxes and connectors.
In 2002, when the company looked for sites in eastern Europe, it chose Romania because at that time the unemployment rate was in two digits.
"The education level in this country was quite high and the local authorities in Ploiesti gave us excellent terms," says Danis.
Recently, Danis has encountered a shortfall in workers, but he argues that the firm can control this through improved hiring strategies, training and incentives.
Yazaki Romania
Producer of vehicle parts for export
■ Investments: 30 million Euro in Ploiesti factory
■ 2007 turnover: 100 million Euro
■ Employees: 3,400 [Ploiesti]
SEWS Romania: steady turnover
to continue
Wiring harnesses supplier SEWS Romania saw a turnover of 110 million Euro in 2006 and is expecting a ten per cent increase by the end of this year.
"We have planned to exceed 120 million Euro in sales in 2007. This will also be reached in 2008," says Florin Ionut, finance and administrative manager at SEWS Romania.
The company entered the Romanian market in 2000 and has since made investments of around 60 million Euro at three production facilities in Alba county at Deva, Orastie and Alba-Iulia.
EU accession has not caused a big change in domestic production of wiring harnesses, because the major production brands were already present in Romania. But the arrival of Ford, coupled with the ongoing success of Renault-Dacia, will put Romania on the map of European automotive business.
This year Romania also became the biggest new car market in central and eastern Europe with over 255,000 units sold.
Ionut argues that the annual output of Romanian wiring harness producers is worth about 2.2 billion Euro. But the perspectives of this market are not so bright as long as the infrastructure and labour force shortfall continues. "Romania has to be part of the global economy and that cannot happen without a good infrastructure including roads, ports, airports, logistic hubs and flexible customs procedures," adds Ionut.
SEWS (Sumitomo Electric
Wiring Systems) Romania
Supplier of automotive wiring harnesses and components
■ Established in Romania: 2000
■ 2006 turnover: 110 million Euro
■ 2007 forecast turnover:
120 million Euro
■ 2007 forecast profit:
900,000 Euro
■ Employees: 4,500
Takata Petri: expanding despite worker shortfall
Global supplier of automotive safety systems and products Takata Petri Romania is expanding operations through its four factories producing tools, steering wheels, seat-belts and airbag cushions in Arad and Sibiu.
"Automotive safety is still a growing business," says Heinrich Binder, executive officer Takata Corporation for Europe and Africa.
However, the only serious problem the Japanese firm is encountering is the lack of skilled workers in certain regions.
The production is meant for export and is delivered to the assembly lines in Germany, Poland and the Czech Republic. The main customers of its products are Daimler, BMW, Volkswagen, General Motors, Ford, Nissan, Toyota and Honda.
Takata Petri Romania
Producer of automotive safety
systems and products
■ Established in Romania: 1996
■ Portfolio: four factories in Arad and Sibiu
■ Employees: 4,800
YKK: garment downturn not
impacting production
Although clothing manufacture in Romania may be witnessing a downturn in activity, fastener giant YKK expects an increase in its production for 2008 at its factory in Chitila, Ilfov county.
"Despite difficulties in the garment industry due to the relocation of production from Europe to the Far East, YKK has increased the sales of fastening accessories designed for mass garment production," says Florin Diaconu, factory manager at YKK in Chitila.
YKK Romania
Manufacturer of fastening products
■ Established in Romania: 2001
■ Opened a 8.5 million Euro plant in 2003
■ 2007 turnover: 40 million items
The factory produces metallic zippers and fasteners for men trousers, jeans, ladies' dresses and seat belts. This year, the fastener firm also launched an environmentally-friendly zipper tape made from recyclable materials. In 2008, the company aims to exceed this year's output of 40 million items. Following EU accession the domestic garments market saw an increase in labour and utility costs. Depreciation of the European currency has also hit the traders' profits.
"These factors could make Romania not a very attractive place as a future garment production country," says Florin Diaconu.
Makita: increasing manufacture
with second factory
Earlier this year power tools manufacturer Makita Group opened a 26 million Euro factory in Branesti, Ilfov county, and next year plans to invest in a second factory at the back of the existing facility.
Makita's strategy for Romania is to establish a plant similar to its operations in Japan and China to improve the balance of production capacity between Asia and Europe.
"This reduces shipping costs, risks associated with foreign exchange and the concentration of production sites," says general manager Makita EU Koji Akashi.
The Japanese are so far pleased with the Romanian employees because of their good knowledge of English language and their openness to training. "Almost 75 per cent of office employees can speak English, while the assembly workers can understand easy level English," adds Akashi.
The plant has manufactured 350,000 units this year and estimates sales of one million products worth 25 to 27 million Euro in 2008.
More than 95 per cent of Makita EU production is meant for export to Europe, including Russia. The company has 180 employees and intends to hire 100 more next year.
Makita EU
Manufacturer of power tools
■ Total investments by end of 2007: 26 million Euro
■ 2007 turnover (first year of production): ten million Euro
■ Employees: 180
Toyota: unit sales up by more
than 50 per cent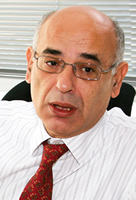 In Romania, Toyota predicts an increase in unit sales by over a half for this year compared to 2006. Last year, the importer sold 6,000 Toyotas and this year expects to beat predictions with sales of 10,300 units.
In 2007, Toyota became the biggest car manufacturer in world - but that was an accident, says George Kyriazis, general manager of Toyota Romania.
"Our objective is not to be number one in the world in volume," says the head of the official importer of Toyota.
The Japanese brand prefers to take small steps and few risks – and attempts to care more about quality than volume. "We were very embarrassed and we did not expect to be top," Kyriazis adds. "However, our culture has brought us to be number one in volume."
None of the individual Toyota models are registering a massive growth above the others in Romania. But by 2010, Kyriazis believes Toyota Yaris will stand out in terms of sales.
Toyota Romania
Car importer
■ 2006 sales: 6,000 units
■ 2007 sales forecast: 10,300 units
■ 2006 turnover: 200 million Euro
■ Dealerships: 20
■ 2008 dealerships forecast: 28
The executive Lexus is not yet in as much demand in Romania as Toyota models.
This could be because it has little brand awareness and for the last year has only been available in one showroom. Lexus also does not have a diesel engine, but only petrol or hybrid engines.
"The customers for executive cars, like BMW, Audi or Mercedes, are orientated towards diesel," says Kyriazis. "The Romanian market is not aware yet of the hybrid engines."
However the firm has managed to sell 200 Lexus units this year.
Mitsubishi: growth in demand for SUVs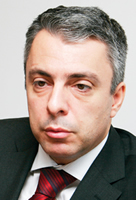 Sales of Mitsubishi vehicles are doubling year on year, according to Mihai Ivanescu, general manager of importer M Car Trading, with the highest growth in the SUV category.
About 300 Mitsubishi cars were sold in Romania in 2003. Last year, this increased to 1,670 units and the prediction for this year is 3,600. For 2008, this could rise to 6,300 units.
From the models, small car Mitsubishi Colt continued to sell well in 2007, but the high sales have been registered by SUV Mitsubishi Outlander also, while next year the importer believes the new sedan Lancer will be a success. In the pick-up category, Mitsubishi ranks first in Romania.
The company's strategy is not to heavily increase the number of dealerships but to attempt to offer good services to its customers at its existing sales points.
One major challenge for the company is the bad state of the Romanian roads, which delay the time it takes for the product to reach the consumer.
"If five years ago we told our customer that we can deliver the car in three weeks and he would have been happy, now our clients are much more demanding and expect the car to be delivered within days," says the general manager.
M Car Trading
Importer of Mitsubishi cars
■ 2006 sales: 1,670 units
■ 2007 sales forecast: 3,600 units
■ 2008 sales forecast: 6,300 units
■ 2007 turnover: 75 million Euro
■ Profit: three per cent
■ Dealerships: 19
■ 2008 dealerships forecast: 22
Sony: sales rise by over a quarter following EU accession
Sales of Sony's electronics brands are increasing by around a quarter annually in Romania, due to a rise in wages, a drop in customs duties and a shorter time to market for products.
Cristian Moanta, sales manager at Sony Romania, sees an increase of up to 30 per cent in 2007.
The electronics and household appliances market stood at 900 million Euro at the end of 2006 – a smaller per capita value than most other EU countries.
"The average Romanian wage is less than 300 Euro per month, which is mainly allocated to daily consumption and living costs," says Moanta. "There is still a low allocation for consumer goods and holidays. But the market will grow at a pace between 20 and 30 per cent annually, as long as incomes increase constantly in the next few years."
Following Romania's EU accession, electronic products imported from the Far East now cost around the same across the zone. They can travel from the big European hubs to Romania without local clearance, which shortens the time to market by two to three days.
Sony's best selling products in 2007 were LCD TVs, digital cameras and digital video cameras. next year looks more promising for the electronics market with more new brands coming on line.
"The market will be more stable after its first year in the EU, but much more challenging," says Moanta. "New brands and major retailers will show up, the existing players will reshuffle their approach, while the Romanian consumers will increase their demand in quantity, quality and availability of products."
Sony Romania
Electronics brand
■ 2007 best-selling products: LCD TVs, digital cameras, digital video cameras.
■ Products launched in 2007: BDP-S 500 DVD player, DSC-T2 cyber shot camera, LCD television Bravia
Konica Minolta:
colour product demand soars
Demand for more sophisticated office equipment has seen Konica Minolta increase sales of its laser colour photocopying and printing products by 70 per cent for the first nine months of 2007 on the same year-ago period.
"The focus on colour will continue in 2008 and printing on colour paper to create a stronger impact will become compulsory for every office," says Helmut Ignat, country manager at Konica Minolta. In 2006, the company registered a 47 per cent market share on the colour laser multifunctional equipment market and a 20.5 per cent market share on the monochromatic [black and white] multifunctional equipment market.
Colour photocopier C 252 bizhub and printer PRO C 6500 were the best selling products for the company in Romania in 2007.
Konica Minolta
Office photocopying and printing products
■ 2006 profit: 97,103 Euro
■ Market share: 47 per cent on the laser colour multifunctional equipment market
20.5 per cent on the monochromatic multifunctional equipment market.
Report by Ana Maria Nitoi, Corina Ilie and Michael Bird