Doing business and investing in Romania - a Canadian perspective
Francois Lasalle - commercial counsellor at the Canadian Embassy in Bucharest reveals the unwritten rules to succeding in the challenging Romanian business market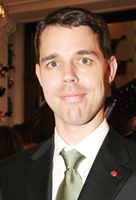 It is often remarked these days how Globalization is so widespread a phenomenon that we are getting close to a sort of planetary marketplace, where business can be conducted in a uniform way regardless of location or product. Part of this perception is true: after decades of multilateral trade agreements - not to mention painstaking work within the World Trade Organization - entrepreneurs now enjoy relatively easy access to more foreign markets than ever before. Large-scale trade pacts of various intensity have appeared, like NAFTA and the EU Common Market, and it's likely more are on the way.
However we should note that local and regional markets everywhere retain their own unwritten rules and peculiarities; these can only be ignored at great risk to one's business interests. Romania is no exception: like any foreign market, it must be "decoded" to traders and investors alike. Its history, political climate, neighbours and culture must be distilled into a model that foreign companies can understand and operate in. But just what is so particular about doing business here for a Canadian, and to some extent a foreign company ?
For starters, there's the more complex relationship between private sector and government. The bureaucratic structures of Romania, which were particularly large and cumbersome before the Revolution, are still trying to streamline themselves and define their roles and powers. They need to find some middle ground between an appropriate level of helping and monitoring business activities, and a political ruling class sometimes less focused on administration than on a delicate, internal balance of power. This forces foreign companies to carefully analyze party affiliations, hierarchies and reputations when dealing with the State, much more so than they would need to in Canada. However such analysis also helps to complement the gaps in government transparency and due process that are sometimes mentioned by foreign entrepreneurs, albeit less and less frequently.
It also means that Romania's business and political networks must be engaged - and be asked for a permission of sorts - if a foreign investor is to have full access to local knowledge and resources. This dynamic must be viewed in the context of vested interests on the part of many commercial and political groups - interests which do not always present themselves in a transparent fashion. This is a different situation from North America, where transparency and business individualism tends to be more pronounced for each corporation and one can manage to sell or invest with less group interaction. Engaging local networks will typically be done with the assistance of a Romanian partner, hired expert or "mentor" from a business association. Without such introductions, newcomers to this market will eventually fail or be outdone by better-integrated competitors.
On a more material level, some aspects of Romanian infrastructure (or the lack thereof) can end up setting the pace and nature of foreign business development. Communications and financial services are overall quite on par with international standards, but other areas are more challenging. Until more highways are completed, for example, products and supplies simply cannot transit in, out or within Romania as quickly as elsewhere. The energy issue will also become critical to attracting some types of large investments, as Romania gradually develops domestic supply and finds its place in the broader European energy security policies.
Obviously, a permanent backdrop to business ventures by Canadians here is the recent accession of Romania to the great European family. This membership does not only carry legal or regulatory implications, although those are numerous. It also brings increased European competition, the threat of skilled Romanian worker shortages (because of their increased mobility in the rest of the EU) and access to an even wider basin of customers from a Romanian place of business. In general, EU accession will make Romania an easier place to do business for Canadian and other foreign companies, as government and business practices slowly align with those developed and agreed to in Brussels for member states.