Malls prepare for face-off
Shopping malls in Romania want to take over people's lives as a new generation of retail experience is forecast for the local market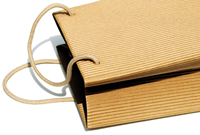 Customers are becoming more demanding in Romania. The novelty of seeing a posh logo on sale in a branded store rather than on a table in a market at the back of a block of flats has worn off.
They have become just like other Europeans. When they go shopping, they want convenient locations, pleasant surroundings and leisure facilities.
What they expect in Madrid or Paris, they now want in Bucharest or Cluj-Napoca.
But with around 90 malls and shopping centres slated for delivery in the next four years, a fight will begin for the best plots and customers.
Mall developers are hoping that size and a variety of tenant mix will be the main factors in determining who wins.
"People want to come in the morning and stay all day in a shopping mall," says CEO of real estate developers AFI Europe Group Romania, Reuven Havar.
To keep families in glass and steel interiors for as long as possible means extending the shopping offer to a more sophisticated form of leisure centre and department stores with fair prices.
"The new trend is to create a destination for a family who need everything, including shopping, in one place," says commercial director Westhill Romania Andrei Panculescu. "The box shape mall is dying. When Romanians want to go shopping, they don't want to see a box."
Designs of new malls in Romania are moving from a concrete frame with metal cladding to the use of timber, glass and natural light. The new Park Lake Plaza project in Titan, Bucharest, even proposes grass on the roof.
The standard Romanian offering of hypermarket, clothing stores, cinema, billiards, arcades, cafes and restaurants is also expanding to include more adventurous ideas for customers to have fun or get fit.
But developers can only second guess Romanians' demands.
Westhill's Ploiesti-based mall, due for 2010, will include a climbing wall and possibly ice skating, while tennis courts, indoor and outdoor swimming and a gym are all under consideration. "People want to spend money on leisure," says Panculescu.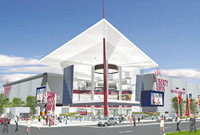 While new entry on the mall market, Portugal's Sonae Sierra, will also boost its leisure options in its Craiova and Ploiesti malls, Baneasa Shopping City will start construction next year on a separate leisure-focused wing containing a 3D screen-cinema.
Bucharest-based Cotroceni Mall also intends to showcase its leisure offering with 'event' attractors such as an IMAX cinema. The AFI Europe-developed mall has also announced it will build an ice rink. This is an option for Irish developers Mivan's Liberty Center in Rahova, Bucharest.
Other options for Cotroceni Mall include a climbing wall, dry ski-slope and swimming pool. "We are still looking for something new on the Romanian market," says Havar. "But it is not the theory of Einstein, it is leisure."
Everything in one place
Department stores brands are yet to catch on in Romania. The notion of all products under one roof at reasonable prices can often be at odds with the tenant mix in a shopping mall. However, franchises for UK retailers Debenhams and Marks and Spencer have already opened in Bucuresti Mall and Plaza Romania. More stores in this format will come on-line by 2010 – but with direct investments rather than through third-party franchises. "There are companies from Germany and other EU countries looking to enter the market," says Ali Ergun Ergen, general manager, Baneasa Shopping City.
German department store Peek and Cloppenburg will open Baneasa Shopping City in the Spring. The large format German retailer is also the target of many other mall developers. "Stores like Peek and Cloppenburg can be a part of good shopping centres," says Jorge Morgandinho expansion manger, new markets, Sonae Sierra.
Winning formula
Supermarket shopping is the main reason people go to a mall, according to research by Euromall. The second highest motivation is the cafe and restaurant mix, followed by the cinema and general shopping.
"A mall should definitely contain a cinema, supermarket, fashion and sport stores for every age category and a food court," says Tomer Barhom, general manager Euromall.
Panculescu believes it is not '100 per cent necessary' to have a hypermarket in the mall, although a supermarket is desirable. The mode of shopping in a hypermarket is different from a mall. Customers queue and buy in bulk once a week or month. The experience is functional, with customers choosing hypermarkets because of the low prices. While a shopping mall should be a more pleasurable experience.
Spending power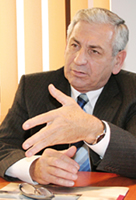 Although Romanians are spending much less in-store than their European counterparts, compared to the average declared salary, they are enthusiastic consumers.
"Romanians spend much more, relatively, than in the Czech Republic," adds Havar.
In Europe, the average amount spent per visit is around 230 Euro and in Romania it is 50 Euro, according to Euromall. "But this goes up every year," says Barhom.
Romanians are also conscious of the perception of quality.
"You can't construct a shopping mall with low value material," says Havar. "You cannot cheat the people in Romania, it would be a mistake to even try it." Romanians are ostentatious compared to many shoppers in eastern Europe. The average time a European spends in a mall is around 1.5 to two hours – this is higher in Romania. They enjoy luxury brands and the chance to consume. Comparisons have been made between the Romanians, Russians and Italians and their conspicuous show of wealth. They are not like the Germans.
"What people want to see in Paris and Rome, they want to see here," says Reuven Havar.
Centre versus out-of-town
The battle between out-of-town and inner city shopping malls is a common sight in small cities in the west. The central option offers a higher footfall from passing trade and the location will never go out of fashion, but the land costs much more.
While the out-of-town location is cheaper, it becomes a destination store which requires constant innovation to keep its customer base. The position risks becoming isolated as the next new mall with better facilities sucks every last customer from its doors. An out of town store also needs good public transport, which is lacking in Romania.
"Our strategy is to go to the centre," says Havar. "I need a place that people can come even by walking – where a family can spend half the day or have lunch or dinner, go to the cinema, shop in fashion stores or find a solution for the kids."
Havar says he is not concerned with the high price of land for Cotroceni Mall in the central west of Bucharest. "Plots are more expensive in the centre, but good tenants will come to me and all of us will benefit," he says. "In Cotroceni there are 100,000s of people close to me, I don't have to go out of the city."
But now there may be no option to open a mall in the centre of Romania's largest cities. "The land we have bought in Cotroceni and Ploiesti has become very expensive," says Havar. "Even if you find another place empty, nobody could buy the land and make a shopping mall, because you cannot afford to do this on land that costs 500 or 1,000 Euro per sqm."
Such land will make a larger return with apartments and offices where developers can build high.
Another problem with city centre locations is the lack of good road infrastructure. "We need parking space and easy access," says Cornel Marian, investment manager Oresa Ventures, which has a ten per cent stake in electronics retailer Flanco. "The centres of cities are a total disaster for parking and traffic."
Meanwhile, Sonae Sierra believes in both locations. "In the future there will be more in-town shopping centres once the municipalities understand that these projects in the city centre can act as urban anchors allowing the centre to live again and support the performance of existing activities," says Jorge Morgandinho.
Carrefour is also targeting inner and outer cities – especially as the company now introduces a supermarket concept on the local market.
But this is not easy. "It is very difficult to find plots of land inside cities because the prices are high and it is difficult to find a large free area," says Jacobo Caller Celestino, general manager Carrefour Romania.
High street ignored
High streets in Romanian cities have a limited space and a low vacancy. The rents are also rising by ten to 15 per cent per year, according to Colliers. Units on Bucharest's Blvd Magheru cost 120 to 150 Euro per sqm per month, while Calea Victoriei costs 80 to 100 Euro per sqm month. Bucharest's prices for high-street plots are similar to Birmingham and Berlin, three times the cost of Bratislava, but cheaper than Sofia. In Romania, these are double the most expensive rates for shopping malls.
This is despite the fact that many of the Capital's high street shopping units are at the base of an ugly block of flats with a red dot indicating that the building will fall down in an earthquake.
"There is little quality of supply of retail space on high street," says Marian.
Many luxury retailers on Romania's two most illustrious boulevards complain of a lack of customers and profits. Instead they maintain the properties as loss leaders. The units act as a three dimensional advertisement in areas of great visibility and reputation, rather than a cash generator.
The 'brand experience' theory is most evident in the Orange Concept Store on Calea Victoriei, where the products are integrated into a social and design-oriented environment that attempts to promote the Orange brand to early adopters.
"For bigger stores, the location needs to be where there is traffic," says Marian. "You cannot put big stores in the centre of the city because you cannot afford to pay the rents. You have to go out of city to where there is traffic - in a mall or next to furniture shop or hypermarket."
Smaller versions of retail brands selling higher-value items will be more present on the high street. Marian believes that electronic retailers will remain in the centre, but selling specialist items with a high level of service and expertise. They will become 'techno-boutiques'.
"Fridges will not be bought anymore in the centre of the city," he says.
Many luxury European brands want to come to Bucharest, but do not want to open in a mall, due to the kitsch element and lack of sophistication sometime associated with the format. Instead, they want to open up in the premium central location – but the capital does not offer such an option.
Bucharest's historic centre, between Calea Victoriei and Strada Mantuleasa, is now undergoing a massive redevelopment programme of the infrastructure, followed by a facelift. But this revamp is encountering many issues. A large percentage of the property is in ownership dispute. Thousands of squatters have been living their illegally for nearly 30 years and many of the 19th and 18th century buildings are beyond repair.
"Many top brands only want to come into centre of Bucharest if they can find a unit in the historic centre," says Panculescu. "But the development is far from ready."
Report by Michael Bird and Corina Ilie
Capital gains: malls in Bucharest
The first modern mall in Bucharest started in 1999, when the Turkish Anchor Grup opened Bucuresti Mall in Calea Vitan on the site of a giant Communist market known as a Circus of Hunger (Circul foamei).
In 2004 the Turks opened their second mall, Plaza Romania, on a similar site. City Mall and the luxury-focused Jolie Ville followed. Now malls are growing in size, number and offer in Bucharest. Some will win and others will lose, but with this city boasting the largest population in the EU's east wing, the massive investments necessary for the high land prices for a retail development may pay off.
See the Bucharest list of malls >>
---
Shop war moves to the regions
With malls in the Capital expanding despite the high land prices, developers are now fighting for the best regional locations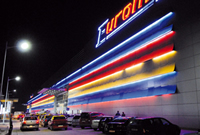 Bucharest is the primary target for a shopping mall, but many developers are steering clear of the city because of the competition and the high cost of land.
The capital and its outskirts boast around three million people and a potential which could see the city and its suburbs swell by further millions in the next decade. As the administrative centre of the country, the service industries also determine higher salaries for the population.
"Bucharest's inhabitants spend more money on clothes, cosmetics, restaurants and so the stores included in a shopping mall developed in Bucharest are different from those in any other cities in the provinces," says Razvan Gheorghe, managing director at Cushman and Wakefield Activ Consulting. "In Bucharest the purchasing power is 30 per cent higher than in other big cities in Romania and double compared to cities with 100,000 inhabitants."
The capital has around six malls, ten more planned by 2010 and three more that have acquired plots of land for development. But many of the major chains of shopping malls, such as Dawnay Day and Sonae Sierra, are yet to announce projects in Bucharest.
"Bucharest is a very interesting location and the most competitive," says Jorge Morgandinho, expansion manager, new markets, Sonae Sierra. "To achieve a leading position in Romania, we believe that having at least a shopping centre in Bucharest could be very interesting, but only when we can develop something that is significant and dominant in size, quality, tenant mix and location."
Outside Bucharest people spend a larger percentage of their income on food and drink and Gheorghe says a city with 100,000 people, such as Suceava or Focsani, can support two hypermarkets, two do-it-yourself stores and a mall.
"There are county capitals with less than 100,000 inhabitants that can definitely support a hypermarket, a DIY store or a large furniture or electronics store," says Gheorghe. "Luxury stores and department stores are very risky investments for cities in the provinces."
Mivan's Tiago mall brand has steered clear of large cities such as Cluj-Napoca, because general manager Romania John Houghton believes every city has a capacity.
"We have tended to go to target cities with 150,000 people or, preferably, 200,000," he says. "Geographically, cities are well-spaced in Romania and tend to operate as independent economic units so that shopping centres in those cities can be very viable."
These locations include Ploiesti, Bacau, Arad, Sibiu and Galati.
"I think most of those cities can take one, two or maybe three shopping centres," says Houghton. "We are rolling out ten projects – which could rise to 12. There is no good or bad city. Throughout Romania all real incomes are rising."
Shopping malls have been announced for cities with fewer than 100,000 people, such as Bistrita, Slatina, Targoviste and Alba Iulia.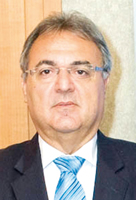 "Estimates say that all cities with 75,000 to 100,000 inhabitants can support a mall," says Moshe Agavi, country manager at Seven Hills Romania. "But it depends also on the purchasing power of the inhabitants. Richer cities can have more malls regardless of the number of inhabitants."
Tomer Barhom, general manager Euromall, believes the mall penetration can go even deeper. "In western Europe there is a mall for every 50,000 inhabitants and we foresee that in Romania it will be more or less the same in six to seven years," he says.
The country is still far behind France in retail saturation, argues Jacobo Caller Celestino, general manager Carrefour Romania.
"There is enough space for shopping centre developments in Romania," he says. "In France, there is one hypermarket, supermarket and discounter for every 5,638 inhabitants, while in Romania there is one for every 52,100 inhabitants."
But there is a limit.
"If a city with 50,000 inhabitants already has a mall in the city centre, developers should focus on the outskirts of the city for new developments," says Agavi.
Overheating threat
But cities such as Arad, with only 170,000 people, has five shopping malls proposed while Ploiesti, with 233,000 people, has six. Some of these malls are within a few hundred metres of one another.
With competition increasing for a limited space and consumer base, many mall developers are counting on size as their chief weapon. They are trying to stare down the competition with a larger arsenal of gross lettable area and privately hoping their rivals will never open.
"At least one mall will fail in Arad," says Panculescu.
But many developers do not care whether or not their mall succeeds, as long as they can sell the building at a high price before or after the opening.
"We have a lot of short term developers in Romania at the moment," says Gheorghe. "They start the development of a retail project and sell the project after the conclusion of rental contracts. Little by little we will have long term developers as well. They may come alone or in venture with small developers that have grown here. Sonae Sierra has already started to develop some large projects that they intend to keep."
But though some developers are looking to sell malls for a quick buck, there is dispute over whether the profits are still high. Although developers moan about the price of land and the competition, Gheorghe believes yields are still promising.
"The developer alone can get 15 to 20 per cent return on investment," he says.
But Radu Zilisteanu, general ma-nager of real estate firm Intermedias, is more pessimistic. He believes only eight to ten per cent yield on a shopping centre is possible.
"Romania is not an El Dorado anymore," he says.
How to fail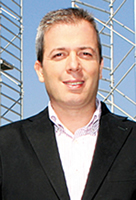 No shopping mall is yet to shut down in Romania. "Now there is a high demand for retail space in Romania and the offer is still low, but this will change in five years time," says Ergen. "Then, we will see that some of the malls will have a real problem in attracting tenants."
The number of retailers wanting to rent space is limited. It is likely they will choose only one project in a city of under 300,000 people, which rules out all but six Romanian cities. "In small cities where two or three malls will compete it is obvious that not all will be successful," says Ergen.
Success will be determined by location and tenant attraction and unpredictable factors such as fashion and trends.
Reuven Havar, CEO AFI Europe, believes a major factor is parking. He has invested around 30 million Euro in the parking for Cotroceni Mall, which has a GLA of 76,000 sqm for 2,500 parking spaces. The CEO believes 30:1 is an adequate ratio for square metre to parking space. Havar also argues that if a mall stretches over two levels, there starts to be a problem in attracting customers and tenants who may not want to go to the upper floors.
If a mall fails to woo enough tenants, this is not the end of the world. The location is probably a prime nodal spot and other options are available.
"Malls do not go bust," says Gheorghe, "they are converted into something else. I have not seen significant bankruptcies in shopping centres in central and eastern Europe in the past five years."
Other factors will also affect whether the 90 or so shopping centres planned for Romania come to market. Research by Intermedias shows that only one third of the projects announced in the residential and commercial sector will see delivery.
"Financing and approvals by local authorities are reasons that stop the development of these projects," says Zilisteanu. "Access to utilities is another big issue as prices are very high."
Shopping malls are also facing a crisis affecting all sectors of the Romanian economy – few professionals. "There is the lack of management for the malls," says Ergen. "Many of the companies that are now building such projects have no interest or expertise in managing a mall."
Many owners are looking to employ foreigners to manage new shopping malls, much like the large hotel chains.
There are also problems in finding someone to build the big boxes.
"There is a lack of large main contractors and the price of construction is much higher than in other countries," says Havar. "This will force investors to expect more money."
How much to pay
Rents are around 27 Euro per sqm per month in Bucharest and 20 Euro per sqm per month in the rest of the country, according to DTZ Echinox. But Colliers puts this higher, stating rents are around 45 Euro for prime locations in Bucharest.
But many central malls are seeing higher rents than this – with prices averaging 60 Euro if the anchor tenant, such as a hypermarket, is not included. Retailers such as Carrefour, because they can rent around a quarter of a shopping mall, expect the best terms.
But rents have fallen in 2007 by around 25 per cent according to Colliers, as more shopping malls come online and the leaseholders can bargain for better terms. This is still not as low as the Czech Republic. "In three to five years the rent will decrease a little bit due to supply," says Andrei Panculescu, commercial director, Westhill.
But AFI Group's Reuven Havar is less certain. "It's not a matter of supply, but a question of how much the investor can afford," he says. "Because of the cost of land and construction I don't see rents going down."
High rents have also had an effect on the prices in-store. "Because of the few numbers of malls and because of their location, retailers inside malls have to pay high rents and consequently sell their products at high prices too," says Radu Zilisteanu, Intermedias. "This is not a very good strategy of attracting customers."
Bucharest rents rival Warsaw
Shopping centre rents in Euro per month per sqm for 2007/2008, according to Colliers
188: Moscow
83: Paris
73: Lisbon
50: Berlin
45: Warsaw
45: Bucharest
40: Belgrade
39: Sofia
30: Bratislava
Consumer nation
Romania is witnessing a blitzkrieg of shopping malls projects. There have been around 90 shopping centres announced to be ready by 2010, according to Colliers, with each city of 75,000 inhabitants reporting at least two malls and 2.9 million sqm gross lettable area by 2011. DTZ Echinox estimates that the supply of modern shopping centres by the end of 2009 could see retail space more than triple.
But many of these shopping malls will not happen. Some of them are close to one another and, in Arad and Ploiesti, some proposed malls even face each other. Smart investors will recognise they are beaten before they open – with the tenants indicating which mall they prefer to rent a space inside.
There is some debate over what constitutes a shopping mall – with many insiders believing that only a property with over 25,000 sqm in gross lettable area can constitute a mall.
The list shown here is not exhaustive and we are quite flexible in our description of a mall. But this is an attempt to try and understand the retail map of Romania today.
See the Romanian list of malls >>
---
Towns on the lookout for malls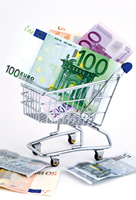 Shopping mall developers are beginning to invest in smaller cities with population between 50,000 and 200,000 inhabitants.
From 14 county capitals without any shopping mall, five have plans for at least one shopping mall by 2009, two are targeted by developers who have not forwarded requests for authorisation and five have no projects yet.
Two malls have been announced in Botosani. Uvertura City Mall, developed by Moldova Universal Iasi, is a 25 million Euro investment, stretching over 32,000 sqm on six floors that will be delivered in Spring 2009.
Botosani City Hall has also approved the urbanism certificate for a 40,000 sqm shopping mall developed by Magnum Finantari Imobiliare on the premises of the old textile factory Armonia.
The City Hall of Slobozia, Ialomita county has postponed a few times the bid for the construction of a shopping mall on a four hectare plot located on DN A24 because only two bidders forwarded their offers.
A 6.6 hectare island located on the Jiu river, near Targu-Jiu, Gorj county could support two mall projects, says Ermina Pasare, chief architect at Targu-Jiu City Hall. This will be put up for auction next year.
In Braila, real estate developer Red Capital Management will deliver by November 2008 a 42,700 shopping mall, located at the junction between Braila ring road and the main city access road from Focsani. The Armonia Center will include Carrefour as an anchor tenant.
British-American investment fund Morava, developer of the Spar retailer in Romania, has received the authorisation for the construction of a shopping centre of 4,000 sqm in Drobeta Turnu-Severin, Mehedinti county, on Blvd N. Iorga.
Meanwhile Resita City Hall in Caras-Severin county has issued two urbanism certificates to Romanian developers Riga Construct and Rico Confort, for the construction of two shopping malls of 16,895 sqm and 16,000 sqm respectively.
Spanish developer Bogaris has expressed its intention to build a 15,680 sqm shopping mall located on DN 6 in the East side of Alexandria, Teleorman county, while Matrix Investments has plans for the development of a four-storey fashion mall in the city centre of Targoviste, Dambovita county. Hungarian W-GO Group has plans to enter Calarasi with a mall.
Among county capitals of over 50,000 people Hunedoara, Tulcea, Giurgiu, Zalau in Salaj county and Sfantu Gheorghe, Covasna county all confirmed to The Diplomat that they do not have mall projects yet. Plans are also unclear for Focsani, Vrancea county and Vaslui.
Research by Corina Ilie