IULIUS opened Palas Campus Iasi following 120 million Euro investment in the largest office building in Romania
---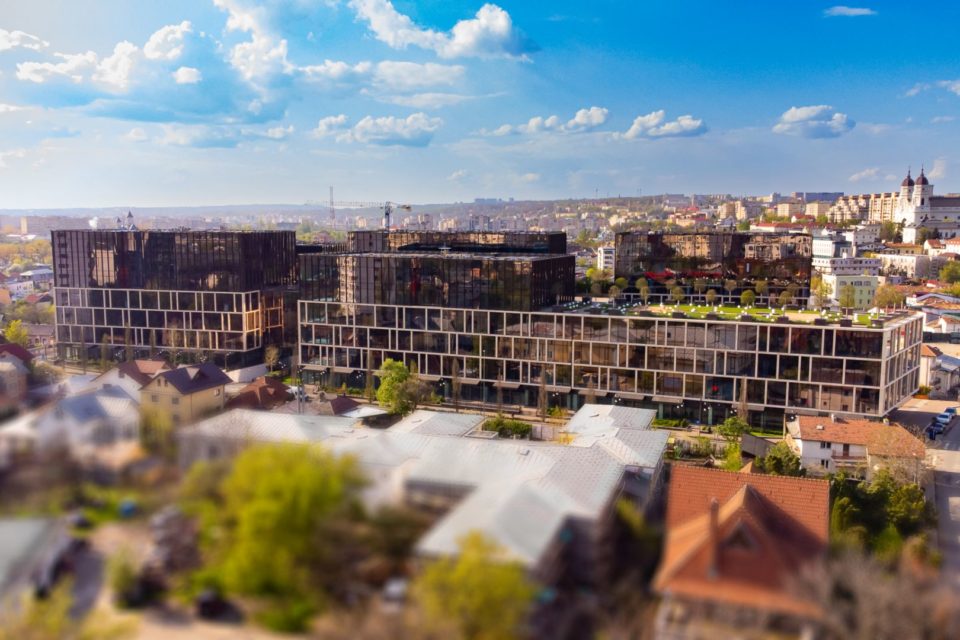 IULIUS officially opened its second major urban regeneration project in Iasi. Palas Campus is the largest office building in Romania, with a leasable area of 60,000 sqm, and it entailed a capital infusion upwards of 120 million Euro.
To this date, IULIUS Company developed five real estate projects in Iasi, which add up to 130,000 sqm of office space and 105,000 sqm of retail spaces for which it allocated half billion Euro (Palas Iasi, Palas Campus, Iulius Mall Iasi, Family Market Miroslava, and Family Market Bucium).
Iulian Dascălu, the President of IULIUS Company: "We kickstarted Palas Campus when we were already facing the challenges of the pandemic, in an expectant office market. We are now welcoming our partners into our new building: 13 world-renowned companies, with dedicated offices for more than 5,000 local talents in the creative and automotive industry, who are working here on programming that impacts the future of business, safety and quality of life in general. It is an attractive project, unique from many perspectives, with a mission geared towards developing and supporting the city, a strong focus on sustainability and national premieres in this direction. A project that has brought to Iasi the first regional headquarters of powerful companies and supported the development of those already present in the regional business hub that has grown over the last decade in Palas Iasi."
Palas Campus is a continuation of Palas Iasi, the first mixed-use urban regeneration project in Romania located in the immediate vicinity, and benefits from the multiple uses of the complex. With an investment upwards of 320 million Euro, Palas Iasi means a regional business community, with 7 class A office buildings (75,000 sqm – 60 companies, 9,000 employees); the primary shopping and entertainment destination in the north-east of the country (63,000 sqm – 270 brands, services, concept restaurants and coffee shops); an urban garden spanning on 5 hectares, accommodating dozens of events every year, and leisure facilities.
In total, the business hub developed in downtown Iasi by IULIUS Company via Palas Campus and Palas Iasi integrates 8 buildings and 130,000 sqm of class A offices, accommodating more than 70 companies in the most dynamic and creative sectors, increasing the attractiveness of Iasi City and its position as a regional leader in technology and innovation.
A total of 13 companies from the USA, Germany, France, Norway, Switzerland, and Romania have set up head offices in Palas Campus; some of these companies are opening their first offices in the region, being attracted by the modern office infrastructure and the generous offer of the academic center in terms of labor supply.
In 2005, Amazon opened its first dedicated research and development center in Eastern Europe in Iasi, Romania. Amazon has been a tenant of Palas complex since 2010 and is now bringing together its employees to the city under the same roof.
---
Trending Now