Catalina Dodu is the new Cybersecurity Leader for EY South Cluster and Tehnology Consulting Leader for EY Romania
Posted On February 3, 2023
---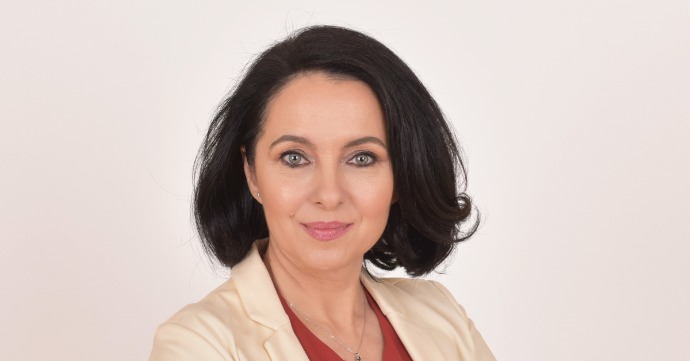 Catalina Dodu joins EY Romania as a Partner in the Consultancy department, starting with February 2023.
With over 20 years of experience in IT, Catalina Dodu has led the operations of Atos IT Solutions and Services Romania since February 2014, a company with over 3,500 employees and a turnover of over 130M Euro. She also held the role of Global Cybersecurity Services Presales and Transition & Transformation Head within Atos, being also responsible for the Cybersecurity Business for Olimpycs & Major Events, since June 2020. She coordinated cybersecurity business in Central and Eastern Europe at Atos, and previously served as director of product management at cybersecurity solutions manufacturer Bitdefender.
She has a bachelor's degree in Economics from the Faculty of Cybernetics, Statistics and Economic Informatics of the Academy of Economic Studies in Bucharest and holds a master's degree in IT Project Management. She is also a graduate of the Romanian-Canadian MBA program.
"I believe that digitalization and access to technology is a right that people and companies of our time have, and I am glad that through my experience, ideas and knowledge I can contribute with EY to the development of a digital and safe business environment, to building a world that works better," said Catalina Dodu, Partner, Cybersecurity Leader EY South Cluster, Tehnology Consulting Leader EY Romania.
---
Trending Now