LIBERTY Galati reveals digitization and automation projects for 2023
Posted On January 25, 2023
---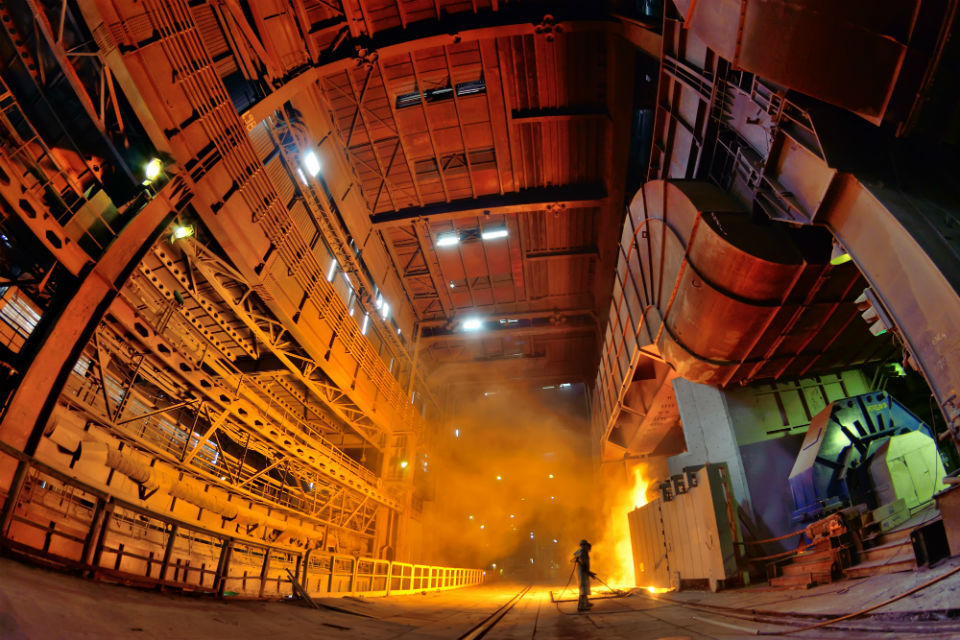 LIBERTY Galati, the largest integrated steelworks in Romania, has outlined the digitization and automation projects it will be implementing in 2023. These projects will build on the strategic projects started in 2022 as the business progresses with its GREENSTEEL's transformation plans, the ambition of which is to achieve sustainable production and carbon neutrality by 2030.
Prasanta Mishra, LIBERTY Galati's Executive Director, said about the modernisation projects planned for 2023: "In order to expand our product portfolio and to increase production flexibility and profitability, in 2023 we will implement the new automated pipe coating line and start operating the new water-controlled cooling system at the Heavy Plate Mill No. 2. We will also modernize the normalizing furnace at Heavy Plate Mill No. 2 to improve and control the quality of strip. This year we will also implement several projects with the aim of reducing production time, such as upgrading the automation at the Ladle Furnace and the Casting Machine No. 1 at the Steel Melting Shop. At the Hot Strip Mill we will upgrade the automatic end shears so that we can optimize the removal of non-conforming strip in a much shorter time."
The series of projects developed to improve production areas also include: automatic calculation of temperature and treatment times in Normalisation Furnace No. 1; prioritising the introduction of slabs in the Propulsion Furnaces; automatic calculation of energy consumption in the Hot Strip Mill; as well as automatic tracking of rolls in the production flow, with an impact on improving metal extraction.
The company's IT specialists have also accelerated the technological development of LIBERTY Galați's processes and operations, starting a number of major integration projects with the National Tax Administration Agency (ANAF) platform. These projects involve the digital generation of reports and invoices and their automatic transmission to the tax authorities. Currently, the IT team is implementing the RO E-transport project, a system that will transmit data to the ANAF platform on road transport of goods with high fiscal risk, and the SEAL solution, which will digitise the process of updating, validating, and distributing quality management documents (QMS).
Sandip Biswas, Chief Investment Officer, LIBERTY Steel Group, said: "We aim to transform LIBERTY Galati, a key pillar of our group, into a company of the future through digitization, process automation and decarbonized production. Although we are still operating in a challenging market, the modernization and innovation projects carried out by our teams will continue as we look to ensure that our company is in a strong position for the expected market recovery later this year."
---
Trending Now