MedLife opens the largest medical clinic in Deva following an investment of 2.7 million Euro
Posted On January 19, 2023
---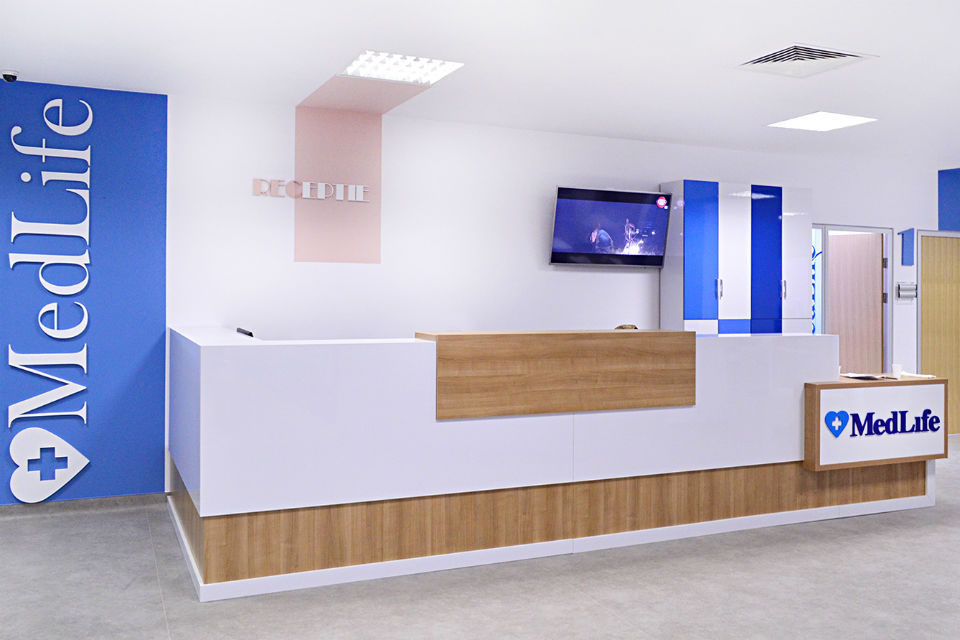 MedLife continues its expansion plans at national level with the inauguration of the largest medical clinic in the Municipality of Deva. The newest hyperclinic in the network of 700 units that MedLife owns nationwide covers an area of 1,000 square meters and is the result of an investment of approximately 2.7 million Euro.
"Despite the sensitive economic context, we are continuing the plans to expand and consolidate the MedLife network through the projects started last year and we are happy to include Deva Hyperclinic to the list of centers where the expertise of Romanian doctors, together with cutting-edge technology contributes to improving the quality of the patients' lives. As we announced to the investors, in the short term, in the next 6 months, we will focus our efforts on the integration of the 13 businesses acquired last year, in order to offer patients excellent services in all units of the MedLife Group. At the same time, we remain attentive to the needs of patients and will evaluate potential opportunities, whether we are talking about organic development projects or acquisitions, depending on the context and market trends", stated Dorin Preda, Executive Director of MedLife Group.
MedLife Deva Hyperclinic provides patients access to integrated imaging services, laboratory analyses, consultations and complete investigations. The new multidisciplinary unit stands out for a fully equipped radiology and imaging department, two biological sample collection rooms, investigation rooms, SPA (post-anesthetic) rooms and 10 offices in which 17 medical and surgical specialties will operate.
The Radiology and Medical Imaging Center within MedLife Deva Hyperclinic is equipped with cutting-edge equipment, so patients can benefit from the newest and non-invasive investigation methods – MRI, CT, X-rays, ultrasounds, mammograms.
The medical team consists of more than 35 specialists, covering a wide spectrum of medical and surgical specialties, including occupational medicine, cardiology, endocrinology and pediatric endocrinology, orthopedics, urology, internal medicine, gastroenterology, pulmonology, dematovenerology, hematology, obstetrics-gynecology, ENT, neurosurgery and vascular surgery.
---
Trending Now