CEOs believe that efficient use of data can help increase revenue, but they want more accuracy and security
Posted On January 9, 2023
---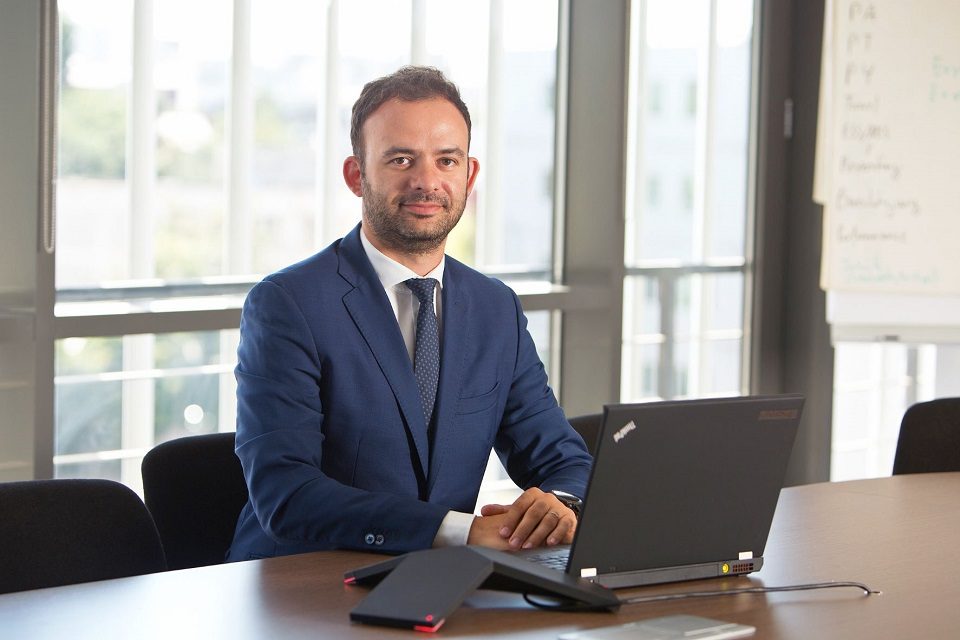 Opinion by Radu Badiceanu, Partner PwC Romania
More and more CEOs believe that data used effectively can lead to medium- and long-term strategy change and revenue growth, but they still don't feel confident enough in their organization's data governance and security to make decisions based on it, according to the studies carried out by PwC globally.
On the other hand, it should also be considered that most companies, regardless of the industry they belong to, have complex IT architectures, with many systems, more or less integrated and that require additional time to collect data in a way structured.
The latest PwC Global Digital Trust Insights 2023 survey finds that when the subject of data is approached in annual corporate reports, the discussion is more defensive than the innovation potential that data can bring, something also observed in the analysis made last year. However, business leaders are increasingly interested in how they can use data to identify areas of innovation such as improving customer experience or pricing strategies amid pandemic pressures and rising inflation. However, data-driven innovation projects also involve sound governance and therefore data stewardship to ensure that the bases are soundly managed from a security perspective.
More and more companies have created executive positions to manage data use and governance
The PwC Chief Data Officer Study 2023 report shows that companies are talking about data more than ever. Following an analysis of the annual reports, it was observed that the average frequency of mentioning the data within them was 70 times in the last year, nine times more than in the previous year's edition. In the case of companies that have already appointed a director to manage the use and governance of data (Chief Data Officer – CDO), the frequency is even higher, on average 87 times.
And more and more companies are appointing a CDO, reflecting the growing interest in the use of data and the increase in the volume of data in recent years. According to the cited source, last year 27% of the top 2,500 global listed companies had appointed a CDO, increasing from 21% in 2021.
According to the same study, the designation of a CDO appears to be correlated with strong financial performance, reflecting the fact that management teams increasingly value this information and realize that it can give them a competitive advantage. Between 2017 and 2022, energy companies recorded revenue increases of 42%, utilities 41%, real estate 38%, and banks 33%, according to the Chief Data Officer Study 2023.
In addition, almost half of banks and insurance companies currently have a CDO, accounting for 22% of the total globally. In terms of regional share, European companies currently have more CDOs (42%) than those in North America (38%), thanks to appointments from the UK, Switzerland, and Germany. This is due to European data privacy regulations in recent years, including several recent fines under the European Union's GDPR legislation. However, North America remains the leader in data officer skills, capabilities and experience.
Why appointing a CDO is important. Some recommendations
For organizations that have not already appointed an executive-level CDO, now is the time to consider this option against the backdrop of an increased risk of cyber-attacks, but also to offset the potential competitive advantage of such an appointment.
For companies in industries and regions with a small number of CDOs, the recommendation is to explore the potential of such a role that could help identify new data-driven business opportunities. A person who can analyse and find opportunities to use this information will be instrumental in medium- and long-term strategies.
For companies that already have a data steward, the recommendation is to continue investing in data transformation programs such as platforms, governance initiatives, or organization-wide data education programs. Investments in this area can turn into competitive advantages for any organization.
Increased attention must also come from the area of IT directors and heads of the relevant departments (purchases, sales, finance, etc.) in order to implement "dashboard" type solutions, which must provide reports not only on individual business areas, but also aggregated and, in a special case, correlated with external factors (i.e. meteorological phenomena, social events, monetary policies, etc.).
---
Trending Now