Starting a new life in Bucharest – The complete guide for expats
Posted On November 17, 2022
---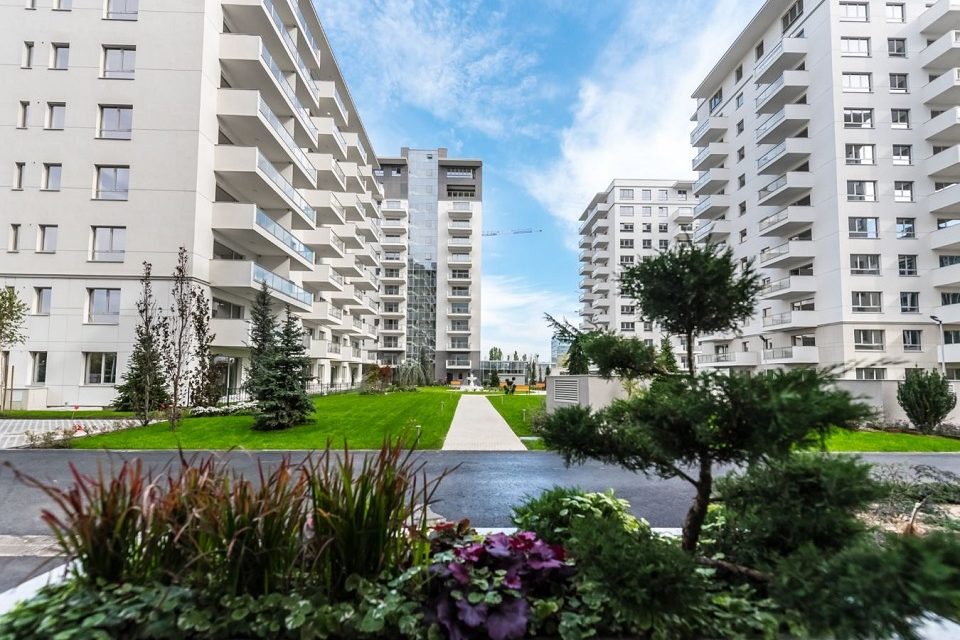 Table of Contents
Bucharest, a popular destination for expats.
What should expats take into consideration before moving to Bucharest?
The neighbourhood
Useful surface
Comfort and safety
Bucharest, the country's cultural, industrial, and economic heart, offers plenty of opportunities to expats seeking to change their lifestyle. The capital, known as the Little Paris of the East, is unique due to the diversity of its architectural style and broad culture. The city's lively atmosphere and development opportunities make it one of the top relocation choices for foreigners.
Bucharest, a popular destination for expats.
According to a study conducted by Curs de Guvernare, by the middle of 2022, in Romania there were officially about 84,900 foreign employees from 178 countries, which is almost twice as many compared toJune 2019. Most foreign employees were recruited to work in construction, but Romania also managed to attract highly skilled labour. Thus, according to official statistics, there are almost 3,100 expats working in the IT&C industry in the country, most of them from Ukraine and Italy.
However, Bucharest also offers work opportunities in many others fields of activity. Some foreigners established in the country work in healthcare, social assistance, education, or t financial brokerage.
Expats who come to work in Romania are usually divided in two categories: those who work in multinationals and those who come as entrepreneurs. According to Daily News, around 70% of foreign executives and diplomats bring their families with them, which is why they prefer the Northern area of Bucharest, as it has some of the finest international schools and kindergartens, parks and green spaces, as well as modern residential buildings with large surfaces and premium finishes.
Moving to a foreign country can be a great challenge for a foreigner, especially if they are looking for an apartment to rent by themselves.
In this purpose, SPATZIOO, the official rental broker of the real estate developer Impact Developer & Contractor, created a user-friendly digital platform that facilitates the renting process of an apartament, with just one click. Furthermore, SPATZIOO handles all the logistics aspects of apartment renting, keeps track of rent payments, and offers assistance in case of technical issues.
Moreover, SPATZIOO does more than administrative work; it also assists its customers in choosing the perfect apartment that meets their expectations and requirements. Thus, SPATZIOO offers expats a guide that outlines the most important aspects they need to take into consideration before renting a place to live in Bucharest.
What should expats take into account before moving to Bucharest?
The neighbourhood
The first important aspect that foreigners need to consider when renting an apartment in Bucharest is the neighbourhood in which they would like to reside. They can choose to live in a district where expat communities have formed, if they wish to feel almost like home.
One of the most preferred areas by foreigners is Bucharest North, as a large expat community and a new business hub is developing there. Renting an apartment in the brand-new Luxuria residential complex can be a great option for those who want to live in this highly desirable area.
Luxuria Residence is the country's first BREEAM Excellent certified residential project and the first finished condominium in the Expoziției area. The complex successfully combines nature and modernity, and it includes a variety of amenities to assure the well-being of its residents. In close proximity to the complex are international schools, parks (Herastrau Park, Bazilescu Park, Kiseleff Park), office buildings, and restaurants.
Regarding apartment size, expats lprefer three- or four-room apartments because they frequently choose to relocate to Romania with their families.
Yet another benefit of renting in the Luxuria Residence complex is that it has a variety of smartly divided units, such as studios, duplexes, and 2-, 3-, and 4-room apartments. Depending on their preferences, expats can rent completely furnished apartments equipped with cutting-edge technology, giving them the sensation of a warm and inviting home.
Another important factor for expats to consider before deciding on where they would like to live in it is the level of comfort and safety that the place they choose to rent provides, as they both have a massive effect on their well-being.
"Home" should be a place of safety and comfort that brings people closer to their goals. That is why Luxuria Residence is an excellent choice for foreigners, because it provides private underground parking, security, 24/7 video surveillance and reception, a gym, networking space, and smart home technologies that will make their stay more pleasant.
Furthermore, Luxuria Residence is strategically located in the Domenii Expoziției area.Thus, you can easily attend business meetings because they are right around the corner.
What are you waiting for? Access and the relocation process shall be at one click away.
(P)
---
Trending Now