Digital cities at the intersection of business and technology
Posted On October 13, 2022
---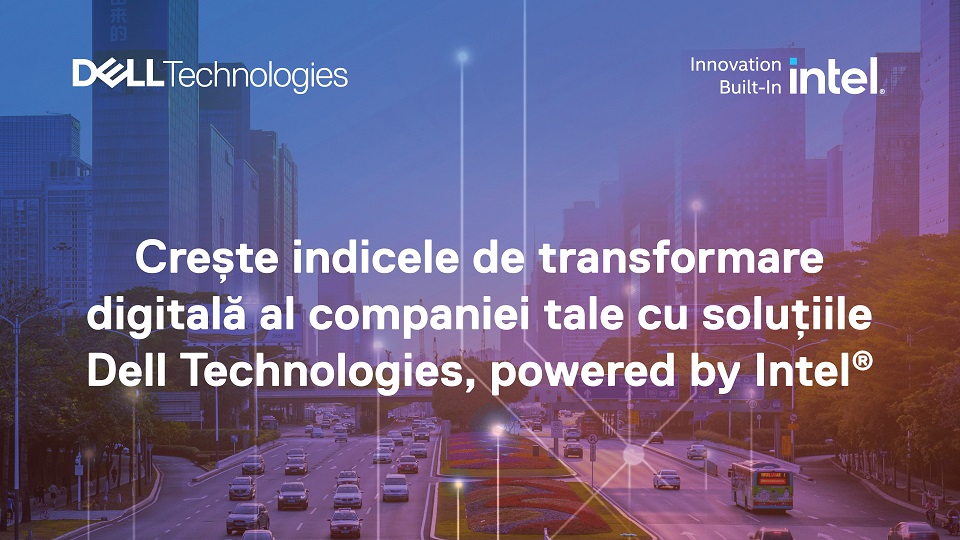 Researchers expect the world's urban population to double by 2050, and this will only increase the demand for all the resources already needed to properly administrate cities. To keep up with change, city governments everywhere are adopting smart city initiatives to explore innovative ways of using technology: better management of resources, development of new services, improvements of the lives of citizens and communities.
HOW DELL TECHNOLOGIES OPERATES IN THE DIGITAL CITY
With extensive global experience, Dell Technologies is a pioneer in solutions that encourage cities to move into the next phase of their evolution, providing the essential infrastructure for organizations to invest in and build their digital future step by step.
From the pre-integration phase, through testing and validation of solutions in the lab, Dell solutions provide a consistent foundation and flexible architecture that translates into reduced risks and increased system reliability. Costs for support solutions are thus significantly reduced and the flexible infrastructure, developed according to each customer's specific needs, paves the way for scalability and smart city development in the long term.
THE CITY AS AN INTERCONNECTED DIGITAL PLATFORM
What is a smart city? An interconnected digital platform that breaks down the walls between multiple administrative departments. It provides a common model for connecting information between disparate systems, which facilitates the generated and collected data.
"The security, control, and especially the overall management of today's modern large cities is inconceivable without powerful video surveillance solutions. Dell video solutions include best-of-storage technologies, servers and networks that can be configured, centralized, or hosted in the cloud. All of this integrates with an extensive ecosystem of partners." – Valentina Frangu, Public Sector Lead, Dell Technologies.
If in 2021, according to an Inrix study, Bucharest ranked 11th in the world among cities with alarming traffic, Dell Technologies' long-term mission is to change this through its own solutions and trusted partners.
Thus, together with Intelligent Security Systems (ISS), a world leader in the development of surveillance and security control systems through audio and video capture, pattern recording and analysis, and secure digital data transmission, Dell Technologies offers tested and validated solutions for automated traffic management and optimization.
Also, alongside SecurifAi, Dell Technologies offers video solutions based on artificial intelligence, machine learning, artificial neural networks, and other next-generation approaches.
BETTER TOGETHER
Together with world-leading partners, Dell Technologies brings together all the hardware, software, services, and expertise you need to design and implement a comprehensive digital city solution:
– Dell offers state-of-the-art infrastructure components needed to drive real-time analytics.
– Intel processors enable Dell's computing solutions to operate at maximum capacity and performance.
– The GDT system delivers smart city applications and services using a platform which is interconnected through real-time data.
– SAP SE is a multinational software corporation that produces enterprise software used to manage business operations and customer relationships.
The combination of powerful hardware components, leading software solutions and intelligent database management allows cities to integrate a sustainable plan that improves citizens' lives and reduces operational costs.
REGISTER FOR DELL TECHNOLOGIES FORUM 2022
Come meet inspiring speakers and technology experts! Do not miss this interactive experience where you will discover solutions for your organization's next step towards innovation, as well as more about multi-cloud strategy delivered as a service, modernized and secure technologies, and artificial intelligence.
Register here!
(P)
---
Trending Now