Real estate developer Impact completes new phase of Greenfield Baneasa project
Posted On September 29, 2022
---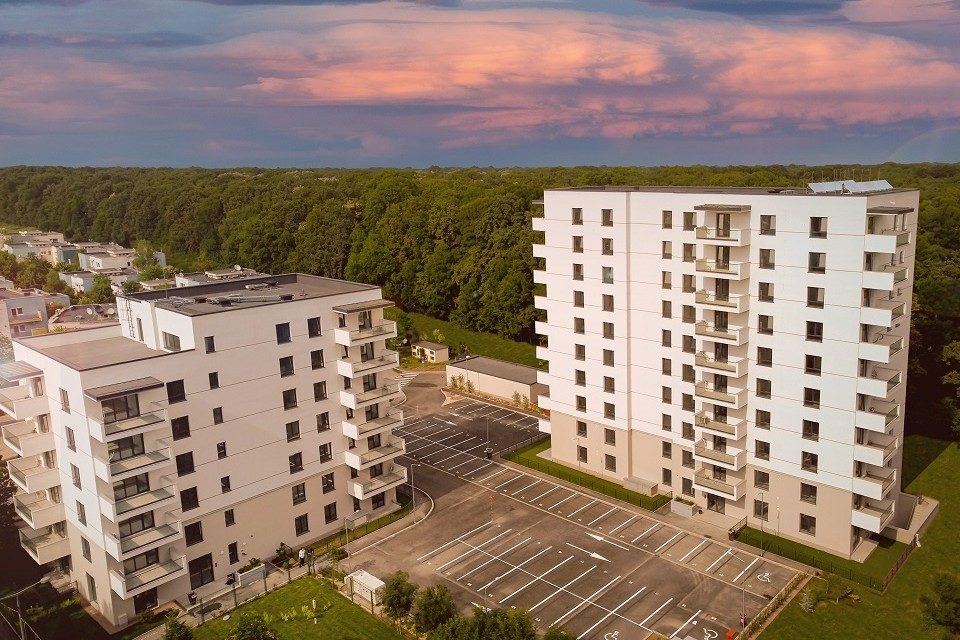 Impact Developer & Contractor completed in Greenfield Baneasa a new stage of development, Panoramic Apartments, with a total market value estimated at over 16 million euro. The total number of completed dwellings in Greenfield Baneasa thus exceeds 2,650 units.
The newest apartments together with the assigned parking lots, mostly underground, are already 97 percent contracted. The owners can move in from the second half of October. The 97 apartments are situated in 2 buildings with a height regime of 9 and respectively 6 floors, with premium finishes and a panoramic view over Baneasa Forest.
"Started 15 years ago, Greenfield Baneasa remains a contemporary and competitive project, in the top searches and choices of Bucharest inhabitants. Thus, we are contracting more than 80 percent of the apartments from the construction phase. The opening this autumn of the two facilities, Greenfield Plaza and Wellness Club, will further increase the attractiveness of Greenfield Baneasa, an emblematic residential compound, not only for the Impact portfolio, but also for the entire northern area of the capital city", said Ovidiu Grinici, Sales Director at Impact Developer & Contractor.
Greenfield Baneasa residential complex is located in the northern area of Bucharest, in the immediate vicinity of the Baneasa and Tunari forests. The development of the complex began in 2007 and is scheduled to end in 2028, when the complex will comprise over 6,000 residential units and over 15,000 inhabitants.
Greenfield Baneasa is currently in the fourth phase of development. This month, Impact obtained from OTP Bank a financing of 40 million euro for the completion of 732 apartments in this phase, apartments that will be delivered next year.
---
Trending Now