Romgaz Group net profit reached 1.7 billion RON, up 126 percent in first half of 2022
Posted On August 12, 2022
---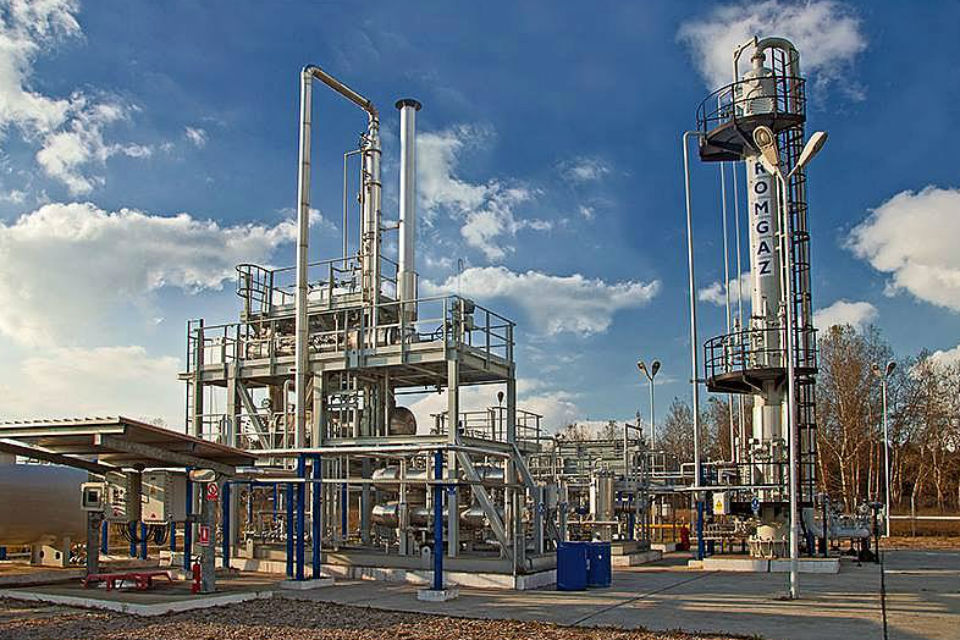 Romgaz Group announced its operational and financial performances for the first six months of 2022. The net profit reached 1.7 billion RON, 126 percent higher compared to first half of 2021.
National gas consumption recorded a decrease of roughly 13.3 percent for the first 6 months of 2022 as compared to the similar period of last year, while Romgaz deliveries decreased by 6.7 percent. Therefore, Romgaz has a 61.44 percent market share in terms of deliveries from internal production, by 10.5 percent higher than the share held in the similar period of 2021.
Natural gas production for first half of 2022, was 2,515.1 million m3, indicating an insignificant production decline (0.16 percent) related to the production recorded in H1 2021.
Romgaz electricity production reached 544.66 GWh, higher by 341.58 GWh than the production in the similar period of 2021 (+168.2 percent). This production placed Romgaz at a market share of 1.95 percent[2].
Consolidated net profit per share (EPS) was RON 4.5.
Margins of main profitability indicators for H1 2022: net consolidated profit (23.02 percent), consolidated EBIT (26.19 percent) and consolidated EBITDA (29.12 percent) are slightly decreasing as compared to the first half of 2021 (33.9 percent; 38.9 percent and 52.7 percent respectively) as a consequence of higher taxes and fees paid by the Group, but maintain a high rate.
Summary of the Group's main indicators for 1st half year 2022 (HI 2022):
u Total income is by RON 5,346.29 million higher, recording a 236.75 percent rise. The largest contribution is represented by the revenue from gas sales (RON 6,683.05 million in H1 2022 as compared to RON 1,965.74 million in H1 2021). Another significant contribution to the increase of income is the revenue from electricity sales (RON 498.58 million in H1 2022 as compared to RON 42.75 million in H1 2021);
u Total Expenses increased in H1 2022 by 309.27 percent mainly due to higher royalty expenses (+ RON 734.01 million) and to the windfall tax (+ RON 3,457.16 million). A new windfall tax was introduced in Q2 2022, related to electricity sales, the amount of such windfall tax was RON 62.84 million;
u Net consolidated profit of RON 1,725.95 million, by 126.62 percent higher, namely RON 964.34 million, as compared to the similar period of last year;
u Labour productivity increased as compared to the previous period, from RON 370.92 thousand revenue/employee in H1 2021 to 1,273.97 thousand revenue/employee in H1 2022 (+246,46 percent);
u EPS of RON 4.5 is by 126.62 percent higher thanrecorded in H1 2021.
Romgaz signed in May 2022 the agreement for the acquisition of all shares issued by (representing 100 percent from the share capital of) ExxonMobil Exploration and Production Romania Limited (EMEPRL) which holds 50 percent of the acquired rights and obligations under the Petroleum Agreement for the eastern area, deep water zone of Neptun XIX offshore Block in the Black Sea.
The agreed transaction price is USD 1.6 bln. The acquisition price may be adjusted under certain conditions, subject to contractual provisions.
Upon signing, Romgaz had to pay an advance/deposit of USD 106 million.
Also in May, Romgaz signed a financing agreement of EUR 325 million with Raiffeisen Bank, for partially financing the acquisition of EMEPRL shares. In June, Romgaz signed an addendum to the financing agreement providing that the EUR 325 million loan is granted by Raiffeisen Bank and Banca Comerciala Romana.
---
Trending Now