"Generatorii de bine" camp, organized by CEZ and The Social Incubator Association – a step towards adult life
---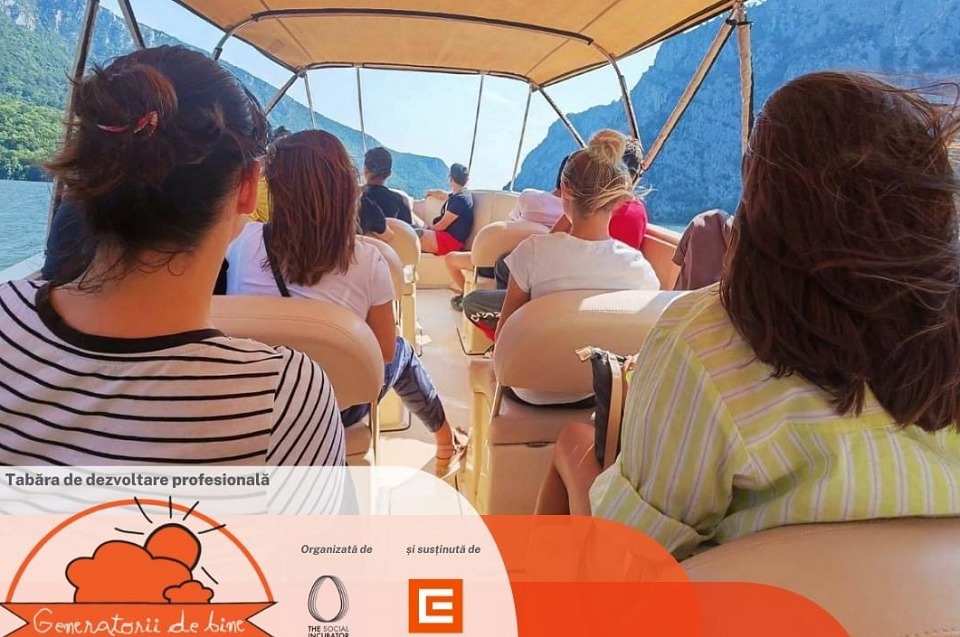 15 institutionalized young people from Mehedinți County were the protagonists of the "Generators of Good" camp, held between July 25-29, with the support of CEZ and The Social Incubator Association. By participating in the non-formal education camp, the young people made new friends and acquired the practical tools needed to start life on their own.
First steps to adulthood for institutionalized youth The "Generators of Good" camp is an initiative carried out within the competition of the same name, through which CEZ employees are encouraged annually to get involved in the community of which they are a part. Statistics show that young people who leave the child protection system are not prepared for a independent life, facing problems such as: a low level of education, emotional problems, lack of skills necessary for integration into the labor market, lack of housing.
In the context of the limited opportunities for development and inclusion for young people in this category, the "Generators of good" camp aimed to support the beneficiaries with the necessary preparation for the transition to adult life. During the 5 days spent at Grădina de Corzi and Aventura Eșelnița, young people gained useful resources to follow their dreams and pursue a career: from self-knowledge, motivation, managing emotions, to professional development and leadership. Activities such as:
outdoor cinema evening
talent evening and live concert
treasure hunt in nature
walk on the Danube
vision board – drawing up a life and career plan.
The young people involved will be further supported through a training program designed to develop their skills for a minimum period of 6 months. They will also be co-opted in other personal and professional development projects of the Association.
"An important stage in our mission to support the future generation is the creation of opportunities for integration into the labor market. Together with The Social Incubator Association, we set out to be generators of good and to offer young people an opportunity to relax and develop, so that everyone can capitalize on their potential. That way, their dream of becoming independent will be one sprinkled with fewer obstacles and more key skills for success." – said Ondrej Safar, CEO of CEZ Romania.
"We are on the second project that we are carrying out together with the wonderful people from CEZ Romania. This summer, the "Generators of Good" camp brings together young people from the child protection system in Mehedinți county and specialists in socio-professional integration from The Social Incubator. For young people, the camp is a good context for learning, living memorable experiences and building long-lasting relationships. After each camp organized by us, the young people remain in The Social Incubator projects and continue the transformative process thus initiated. We thank CEZ Romania for the generous support of our mission and providing the opportunity for growth and learning for young people!", said Adriana Preda, Executive Director of The Social Incubator Association.
---
Trending Now
You may also like