Siemens Mobility conducted the first dynamic tests on Romanian railways at 160 km/h
---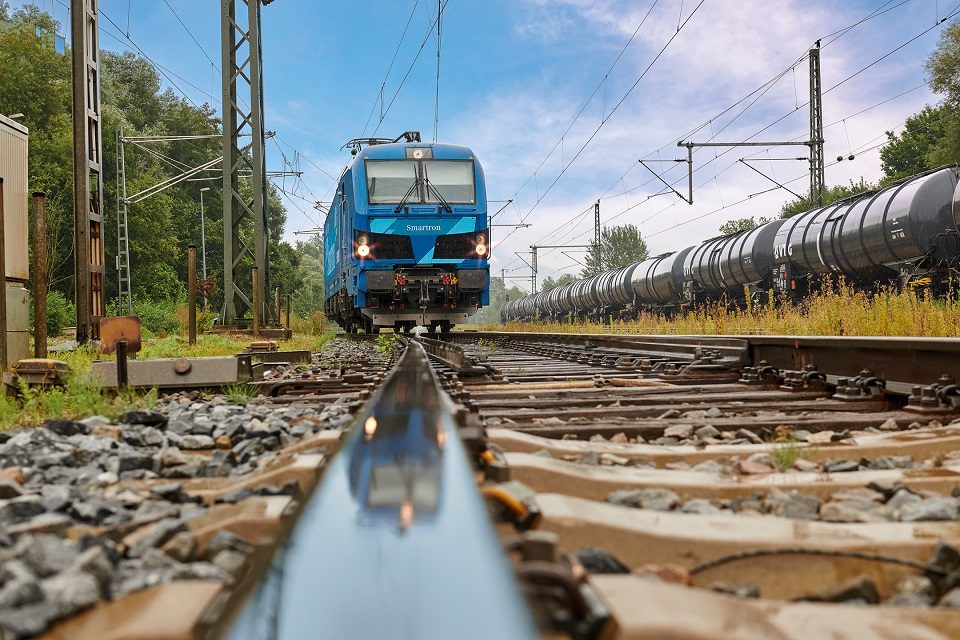 Siemens Mobility Romania, a company of Siemens AG, conducted in July the first dynamic tests on Romanian railways at 160 km/h.
The tests were carried out in July on Section 2: Coslariu – Sighisoara, part of the Pan-European Corridor IV. Siemens Mobility Romania has successfully completed the implementation and commissioning of the two lots 1 & 2: Sighisoara – Atel; Atel – Micasasa, totaling more than 130 km of contact line, since 2020.
These represented one of the most important requirements of the project, to be able to correlate the Romanian standards with those of the European Union, to obtain the accreditation for interoperability.
The dynamic tests carried out for the first time in Romania used a Siemens solution consisting of a Smartron locomotive and a Siemens pantograph, in partnership with a renowned European company, at a speed of 160km/h.
"The results of the dynamic verification of the contact line, more than 8 years after the first reopening of a newly rehabilitated section (Track I Danes-Dumbraveni), certify the quality of the implemented electrification system," Bogdan Dobrica, Head of Project Execution, Siemens Mobility Romania.
"We would like to thank all the specialists involved in these tests, because their preparation and execution required an impressive synchronization from a logistical and operational point of view.
We need a new generation of modern trains and lines that will positively influence the lives of millions of people.
We also want to achieve Transport 2.0 in Romania, a country which has more than 11,000 kilometers of rail, making it one of the most extensive rail networks in Europe. I believe that this huge potential must be exploited. Upgrading the system to modern technology would have significant benefits for Romania and would also compensate for the current state of the road infrastructure," Adrian Stoica, CFO and Managing Director, Siemens Mobility Romania.
---
Trending Now