Photovoltaic plant for ROMATSA self-consumption, made by Servelect in association with ECCI
---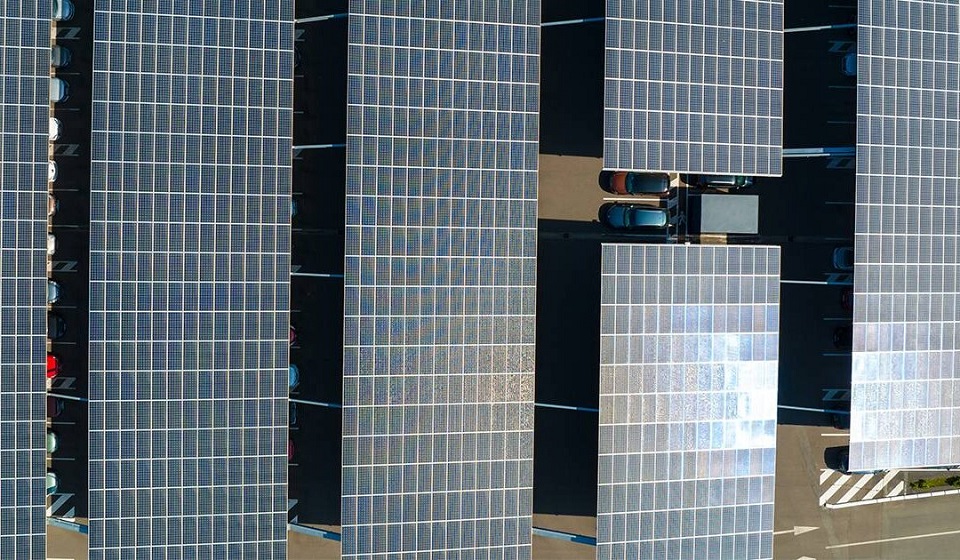 Servelect, in association with Energo Constructii Civile şi Industriale, implements a photovoltaic power plant of 458 kWp on the metallic structure for the headquarters of the Romanian Administration of Air Traffic Services – ROMATSA R.A. (Bucharest).
Servelect, as leader of the association, is responsible for the general management of the investment, as well as for the installation of the photovoltaic plant equipment, the parameterization, the integration into the existing internal network and the commissioning of the plant.
Energo Constructii Civile şi Industriale will realize the metallic structures of carport type on which the photovoltaic panels will be mounted and will execute the related construction works.
The photovoltaic system consists of 841 monocrystalline photovoltaic panels 545 Wp, with PERC technology, bifacial. The photovoltaic plant will cover the own basic consumption of the air traffic control equipment and systems, including air conditioning and cooling of the hardware equipment, throughout the year, without the need for electricity injection into the national power system (NPS). The peaks of electricity consumption at the level of the building and the equipment in the interior electrical installation will be covered from the network.
The photovoltaic panels will be mounted on metal structures above the parking positions in the inner courtyard of the Flight Control Center (CDZ) Bucharest, thus avoiding the heating of the vehicles in the warm season and at the same time contributing to the reduction of the fuel consumption used to ensure the thermal comfort when leaving the premises.
In order to increase the safety and comfort of the employees at night, the Servelect team will also make a lighting installation for the parking lots covered by the photovoltaic installation.
The lighting system, mounted on the metal structure of the photovoltaic power plant, will consist of LED type fixtures, with the control through twilight sensor, in order to optimize the lighting level and reduce the electricity consumption.
At the same time, Servelect will execute the electrical installation and the necessary infrastructure for the location of 10 charging stations for electric vehicles powered by electricity directly from the photovoltaic plant.
---
Trending Now