Florina Grosu, Crosspoint Real Estate: "Flexibility and adaptability are the key words that can persuade employees to return to the office"
---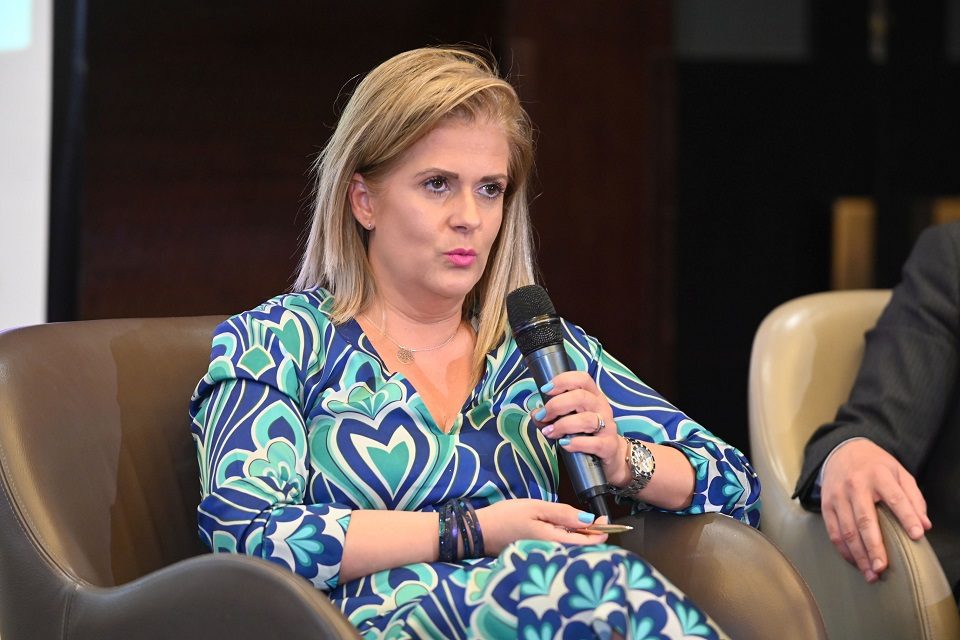 "We have noticed changes in the demands of the office market. Companies want to bring employees back to the office and look for office space near subway stations. The prime locations are more sought after than in previous years, an advantage for those well positioned in this regard.
The companies want a shorter contractual period than in previous years, so that they can readjust their office space to possible unpredictable situations. This hot desking is very popular right now. There is an involvement of HR departments in the new requirements of employees in their companies. Flexibility and adaptability are the key words that can persuade employees to return to the office," Florina Grosu, Associate, Office Agency, Crosspoint Real Estate said during the Real Estate Conference organized by The Diplomat-Bucharest.
"We try to understand the new wishes of our clients in this new reality. We ask them as many questions as possible so that we have the best possible pre-qualification. Employers want their employees to return to the office, but they realize that this will not happen 100%. Employees want adaptability to the work schedule and are aware of the disadvantages of working from home.
In the context of work from home, employers fear that employees no longer have the same commitment and could go to work much easier.
Companies are looking for newer office buildings and want to improve their offices. These are good signs, and we remain optimistic about the evolution of this office market."
Crosspoint Real Estate has created a set of new benefits for its employees and their wellbeing status, including a floating room, special frameworks for joint celebrations, as well as a weekly coaching program.
Floating room is a floating therapy, which accesses relaxation, stress, and tension relief, facilitating a high-level connection with oneself, along with many other medical benefits it offers. According to numerous studies, this technique is used by great executives of large companies, with the aim of becoming more and more performant and successful, through the extraordinary results that this type of mindfulness therapy demonstrates, as a result of achieving an extraordinary wellbeing.
Full recording of the conference: https://www.youtube.com/watch?v=vmnhqAc_0fs&t=3192s
---
Trending Now