Ruxandra Voda, Telekom: "We aim to protect the environment, reduce consumption and digitalize processes"
---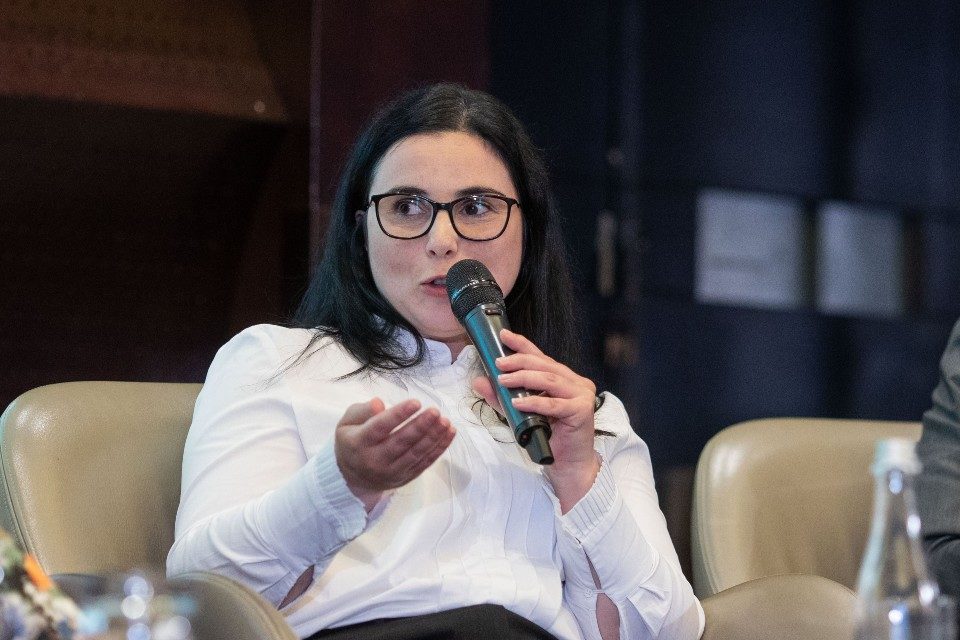 "There is already an ecosystem of sustainability, there are experts who know the field well, there are means of financing and we have good practices. At the moment, sustainability is not a competition of creativity. It is good to look at what each company does and see what the best practices are in the field," Ruxandra Voda, Communication Director, Telekom Romania Mobile said during Sustainability Forum 2022 organized by The Diplomat-Bucharest.
"Telekom Romania Mobile is part of the Deutsche Telekom group. Therefore, the ESG strategy and objectives are similar to those of the group. Every country where the group is present wants to contribute to these KPIs. Deutsche Telekom Group has the ambitious goal of becoming carbon neutral by 2050.
At the local level, our strategy has several axes: the way we develop our strategy and management of sustainability, environment, society, employees. We aim to protect the environment, reduce consumption and digitalize processes. Each of these three axes has programs and projects with well-monitored indicators.
A concrete example is the endowment of mobile antennas with photovoltaic panels so that the classic energy consumption decreases by up to 90%. We want to increase the number of devices collected for recycling.
Digitization is one of the main pillars of the company. We help our clients become digital. The invoice can be paid through an application, the customer no longer has to go to the store to pay it. These things require a lot of education over time and we are glad to see that this trend is accelerating.
Companies have a duty to help their customers become digital. Our challenge is to digitize the processes, but to offer them in a simple way for the client."
Full recording of the event: https://www.youtube.com/watch?v=g5TZ1M3tQnY
---
Trending Now