Ursus Breweries launches new beer brand in Romania
---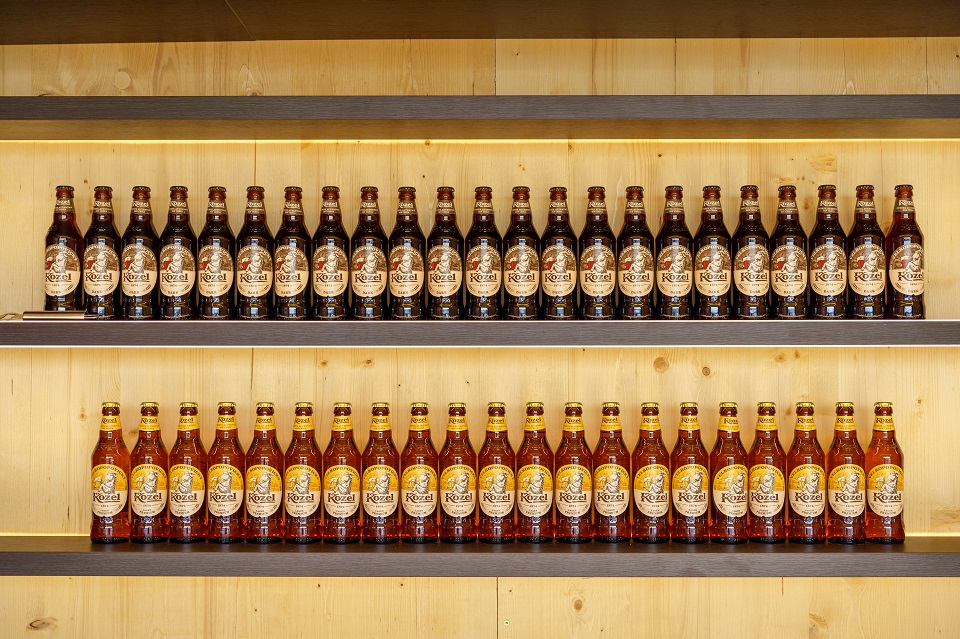 Ursus Breweries, the largest player in the local beer industry, launches the Kozel brand in Romania. This moment is marked by the imposing construction of a goat, 15 meters high, visible from a distance of 2 kilometers, which is the symbol of the Kozel brand. The giant goat is located on the plateau of a shopping centre in the north of the capital, and visitors can admire the construction and taste the two types of Kozel beer from 24-29 May.
Kozel is available in both 330 ml bottles and 500 ml cans. The portfolio includes Kozel Premium, an easy-drinking lager, and Kozel Dark, the best-selling dark beer in the Czech Republic, according to Nielsen Retail Audit research in 2021.
"Romanian consumers appreciate quality beer and have always been impressed by new tastes and experiences. That's why we are coming up with a new, premium brand with Czech tradition, a variety of easy-drinking beers, and serving rituals that bring a touch of the unique to going out with friends," said Iulia Andresoiu, Vice President of Marketing Ursus Breweries.
Kozel appeared in 1874 and means "goat" in Czech, and a black beer was called "bock" at that time, which means "goat" in German. The founder of the brewery, Franz Ringhoffer, realised that he needed to distinguish himself from his competitors and started brewing a dark beer in Velke Popovice, according to local tradition, known locally as Kozel.
At that time, a French painter passed through Velke Popovice, who was moved by the hospitality of the locals and, out of gratitude to them, decided to create an emblem for the brewery. The painter was inspired by the figure of the goat and turned it into a symbol.
Kozel is exported in over 50 countries around the world, such as Finland, Sweden, Germany, Austria, Slovenia, Croatia, Poland, Czech Republic, Italy, South Korea.
---
Trending Now