Hidroelectrica celebrates 50 years since the inauguration of Iron Gates I hydropower and navigation system
---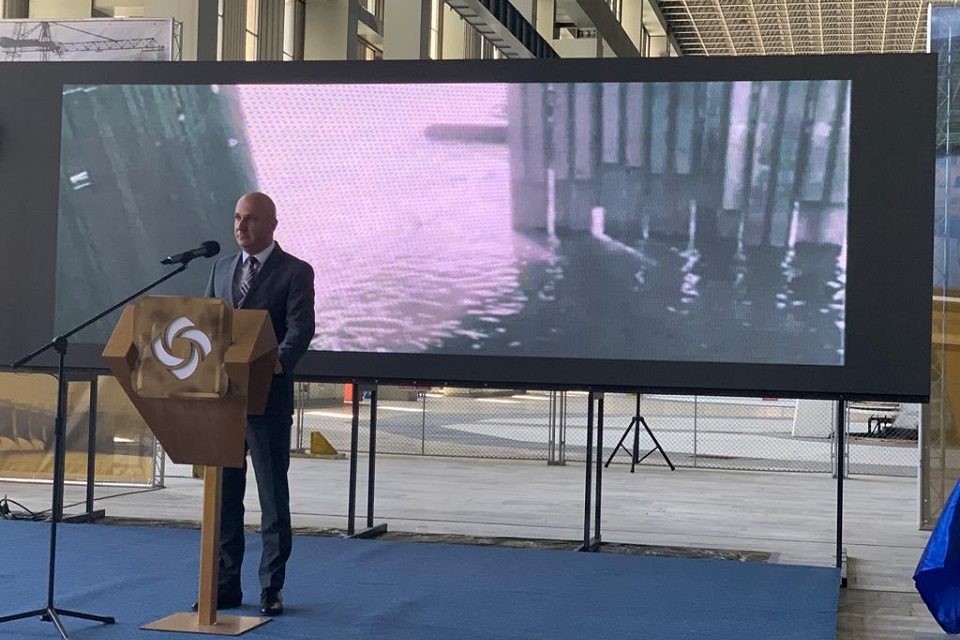 Hidroelectrica celebrated half a century since the inauguration of the most important hydropower objective in Romania, S.H.E.N. Iron Gates I.
The ceremony that marked this moment took place in the presence of the Minister of Energy, Virgil Popescu, the Serbian counterpart, Zorana Mihajlovic, Bogdan Badea, the president of Hidroelectrica, the county authorities and other local personalities and from the zonal management of the company. They were joined by Hidroelectrica employees and contractors who actually participated in achieving the energy objective.
"The Iron Gates I hydropower plant is the largest in Romania. It is one of the most imposing hydrotechnical constructions in Europe and the largest on the Danube. Due to their size and installed capacity, the hydroelectric units in the plant were the largest of their kind in the world at that time," said Virgil Popescu, Minister of Energy.
"We have with us the representatives of the Government and the authorities; they are the people we rely on to support Hidroelectrica's investment plans and to create that legislative framework that will allow us to move quickly in the direction of development that we have proposed and assumed. Together," said Bogdan Badea, president of Hidroelectrica.
Also during the event, the Minister of Energy wanted to specify: "We have high expectations. The Iron Gates I hydropower plant is the most important in Romania, Hidroelectrica is the largest energy producer in Romania. Moreover, it is a 100% green energy producer. We must not forget that it offers this clean energy, at fair and affordable prices for Romanians. I want to emphasize this, because I am firmly convinced that Hidroelectrica will continue to protect consumers from fluctuations in the energy market. "
On May 16, 1972, the official inauguration of the Iron Gates I hydropower and navigation system took place. The Iron Gates I hydropower plant is the largest in Romania, it is one of the largest hydroelectric constructions in Europe and the largest on the Danube,
The objective is exploited by Romania together with the Republic of Serbia. The Portile de Fier I hydropower plant is equipped with twelve vertical Kaplan turbines, six for the Romanian side and six for the Serbian side.
About approx. 20 years ago, the refurbishment works started in the Romanian power plant, with European and governmental funds, the effect being the increase of the nominal power from 178 MW to 194 MW, and – implicitly, of the production capacity.
The Iron Gates I Hydroelectric Power Plant has, after the refurbishment, an annual electricity production of 5.24 Gwh in the average hydrological year, which represents about 10% of the national production.
---
Trending Now