George Robev, Software Group: "Romania can benefit big time from instant payment options"
---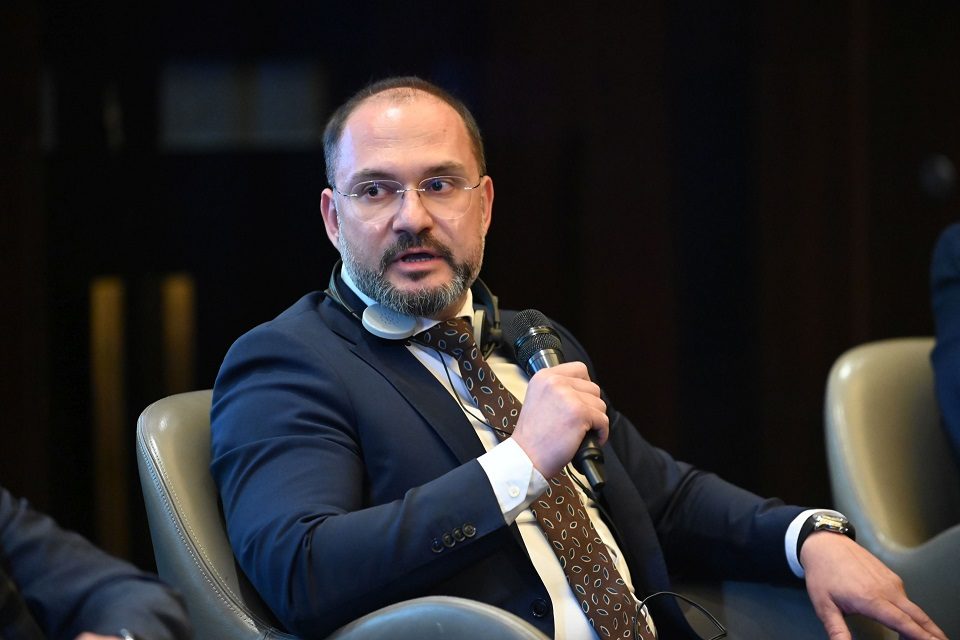 "We can do much better than Estonians. I believe that also Romanian National Bank is taking the necessary steps to open the market to electronic identification. Related to the Romanian potential, I don't have any doubts. Romania, comparing to other countries in the region, has the largest economy. You have a high capacity and quality, a good education and people which are cooperating in this environment, so that's a perfect base for growth. Software Group is a global company which is operating in different geographies around the globe. We see the trend when we open the front-end, the entrance, then everything is starting to be booming," George Robev, Regional Business Development Director – Europe and Central Asia at Software Group said during Financial Forum 2022 organized by The Diplomat-Bucharest.
"Without the state it's very difficult. But also without the participation and the priorities that should include the banks, they should lead the education of the people, they should stay near them, because the technologies are evolving extremely rapidly. We shouldn't underestimate the young. They are smart, they know more than some of us. The question is coming for the elder population, which is hesitant to learn new information, to accept new information and especially when we are speaking about their money, they are extremely cautious. How I access my money, how I transfer my money? So continuous education is a continuous process, is never ending, it requires the combined power, combined forces of the whole ecosystem. The state is incremental, especially in the difficult days that we are living now, with this huge crisis around us, with the war around us. So the state has a prerogative: first, interest to educate the young people together with digital hygiene to be able to deal with new technologies in a safe manner.
What we see is a trend and is also particularly valid for Romania – the payments. So, it's most probably the most dynamic developed segment in our days. I truly believe that Romania can benefit big time from instant payment options and options for QR code mechanism initiation. Definitely that technology enabler will open the market, will create new parts of the ecosystem, new players that we cannot envision, we cannot imagine that can be part of this ecosystem.
In every threat there is an opportunity. We are living in unprecedented times, the future is unknown, but with these smart people, educated people with good regulators which understand the environment and the thinking of an ecosystem it's paved the path to success. Again, in every threat there is an opportunity. Let's use the opportunities and use it now."
Full recording of the conference: https://www.youtube.com/watch?v=8mKuoh09GM4
---
Trending Now