Let digital solutions work for your team
Posted On October 15, 2021
---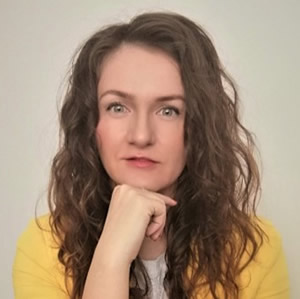 A new level of employee experience through latest technologies
Author: Raluca Avram, HR Digital Transformation Advisor, Oracle
In the past one and a half years companies achieved years of digital progress in a matter of months. This revolution will continue because it has to. Digitized workers are too valuable, too integral to success. While these changes came about out of necessity, it's not just about outputs and business survival – even more important is employee experience.
As consumers accustomed to easy, seamless, and always-on access to unlimited information, new technologies, applications and services, employees expect the same seamless and frictionless experiences from their workplace. Enabling instant access to technologies from home, on the go, and in the office is creating a 'work lifestyle' once only enjoyed by those at the top. And the top 3 experiences employees want at the workplace include the following areas:
The ability to get their job done. Employees want easy and convenient online access to services, processes, procedures, and personal information. Clunky applications that don't work well are frustrating to employees, particularly when they're looking for essential information to doing their jobs, accomplishing their work-life goals, or taking care of work-related personal business such as benefits eligibility.

Connection. It's a universal desire to want to feel part of a community, including within a workplace. Even for individual contributors, employees that feel like they are part of a larger team working toward a collective goal can help them feel welcome, appreciated, and valued which shows up in quality of work, dependability, and longevity.

Transparency. When it comes to job performance and expectations, opportunities for development, and advancement within the company, employees want to know what the organization's processes are and how they can accomplish their goals. Process transparency builds trust and engagement, leading to happier employees, improved productivity, and better overall company performance.
But what are the ways organizations can ensure the employee experience is a favourable and meets the above mentioned top expectations – and maybe even more? Let's see some key technology-driven solutions, which are absolutely available today.
Allow employees to self-manage their careers. Oracle recently launched Journeys, a new enterprise employee experience platform. It's an intuitive and personalized HR solution with a simple-to-use, low/no-code design. Built-in artificial intelligence (AI) allows for every journey to be a personalized one, delivered in context of that unique employee.

Has an employee recently returned from parental leave? Based on actions and events managed within the HR system, AI will trigger the appropriate actions for that scenario and offer step-by-step guidance. The employee benefits from a low-stress, intuitive, and self-driven experience delivered on desktop or mobile.

Acknowledge that everybody's path to success is unique. Just as every organization is different, so are the people that work there. While it's important that no one feels like a number, HR likely doesn't have the time to craft bespoke, one-off experiences for the entire workforce.

With the Oracle Journeys Creator interface, HR users can do just that—and without the help of IT. Using pre-built, best-practice templates, you can design, edit, and assign customized journeys based on company culture and team requirements in compliance with internal standards. Line of business leaders can edit, add, or delete tasks and then assign those customized journeys to their teams. These journeys could include helping employees accomplish tasks like managing expenses, updating skills, or understanding new safety protocols as they return to the office.
Employ the virtual assistant Despite the collective stress we've all faced lately, workers have become more independent, and more free to make decisions. Many of us even enjoy the luxury of working from home when we want – and will do for the foreseeable future. But now, this independence and autonomy is being granted to a majority of those who work behind desks around the world.
Going forward, the next step will be giving employees access to personal assistants. Or, to be more exact, virtual personal assistants. Where once every office worker had their own secretary, taking the admin out of their to-do list, we're now at the point where AI and apps can liberate all knowledge workers from mundane and repetitive tasks.
Imagine a brief comes in last-minute for the next day. Putting a proposal together would usually mean some staff having to burn the midnight oil with little warning. Now imagine an AI assistant that can create an entire presentation from a verbal description of what you need – financial reports here, a research report there – recorded on a mobile app. Advances in AI and cloud computing mean this is now entirely possible.
Empower and engage
We all know the best businesses are those that put people at the centre. This means empowering them through technology, and leading with employees front of mind. Putting workers first is now the best way to beat the competition and strengthen the bottom line, in a global economy that's more digital and interconnected than ever.
(P)
---
Trending Now