Raluca Avram, Oracle: "People analytics have gone from nice to have to must have"
Posted On October 14, 2021
---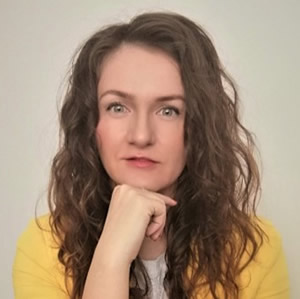 "I think that for a long time we've been looking at HR and HR processes as a series of tasks that need to happen due to compliance, due to doing things right or simply because there were KPIs and costs involved. We've been looking recently at this as an experience. This is connecting to the employee journey, employees being individual contributors and managers to the same extent. We've got this concept where we've tied together tasks, activities that need to happen and we've put them in a visual digitized form to allow for a journey," Raluca Avram, HR Digital Transformation Advisor, Oracle said during People Empowering Business Forum 2021 organized by The Diplomat-Bucharest.
"Oracle is a large technology company, but we are also a very large employer. We have 145,000 employees worldwide, and in Romania we have around 6,000. We have been receiving awards and nominations as a good employer.
In Romania we have international teams. Looking at just my team, we're 30 people, but we have 16 nationalities. This is a very good example of how Oracle Romania operates from a people perspective and the kind of challenges and issues that we're dealing with and how we consider the trends and everything that's happening.
We have global processes that we need to mitigate with the local flavor and one way of doing this is by drinking our own champagne. What does that mean? It means that the innovation that we produce for our customers we also leverage it in our own HR processes to deal with revamp of HR, to deal with the employee experience.
I want to talk about people analytics, which essentially mean HR data that we all have and deal with. There is a shift in this because HR analytics used to be transactional. What we need is to understand what's behind the data we are looking at, to evaluate the risks to make predictions. For HR to transform we need what we call future-ready dashboards: the right talent or the right skills.
People analytics have gone from nice to have to must have. 69 percent of HR professionals said that they rely on descriptive analytics and only 15 percent have access to the predictive analytics. In order to do that, they need to use data scientists for HR. Essentially, they need dedicated IT people to produce these kinds of reports. Only one third of HR professionals are confident that they are creating a positive impact in the company."
Full recording of the event here: https://www.youtube.com/watch?v=3NOugHtxJ4M&t=5965s
---
Trending Now