Mastercard study finds domestic flight activity and road trips lead travel sector recovery
---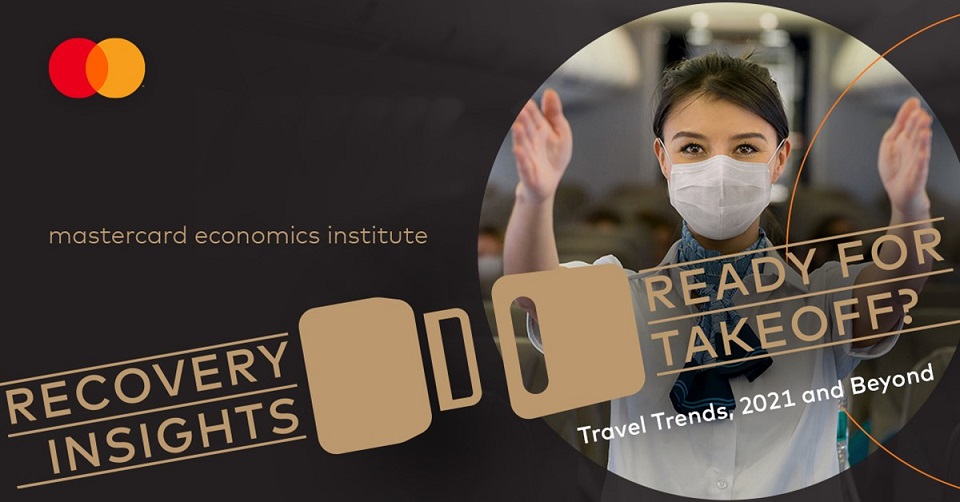 Travel and tourism have been some of the most impacted businesses in the post-Covid world. With inter-border travel having come to a near halt, the industry has been badly battered. It is not so surprising that domestic travel has fared much better than international travel in the last few months.
According to Mastercard Economics Institute's recently-released report, 'Recovery Insights: Ready for Takeoff?', while the global travel recovery remains uneven, one-fifth of countries studied have returned to at least 90% of pre-pandemic levels for domestic flight bookings. Within that, Australia surpassed the global average with bookings at 116%.
Domestic ground travel is leading recovery and growth
Road trips have become the big trend of 2020 and are defining the way the Covid-scarred world is getting ready to travel again. As per the study findings, globally fuel spending is up 13% from its previous peak in 2019. In particular, fuel spending surged in Singapore, Hong Kong, the Philippines and Australia, where areas such as Margaret River and Dunsborough witnessed sizable surges in local tourists.
In general, the study found that smaller locations near beaches, mountains, lakes and parks have been destinations of choice compared to their big-city counterparts all over the world. In the UK, for example, Chester and Devon have been leading destinations, while in the US, small beach towns along the East coast, as well as areas like Pigeon Forge, Tennessee, Sedona, Lake Tahoe and Yellowstone have seen more visitors since the pandemic.
Borders are closed but wallets still hold the spending power
Even though the borders across the nations are still closed, consumers with pent-up savings are ready to spend in many unusual categories. One such quirky uptake was in the sales at toupee and wig stores. which increased 81% in Australia in the past year compared to pre-pandemic. Sales for beauty salons and luggage stores also shot up. As per the study, spending at boat dealers (+30%) and bike stores (+62%) also grew across the world, backed by the pent-up demand augmented by greater savings due to fiscal stimulus and travel restrictions by many local governments.
Interestingly, as per the report findings, this time around consumer finances are much better positioned and could play a role in helping the travel sector recovery for some markets. For example, the US, which had significant stimulus measures, has the most 'excess' savings to spend as a percentage of annual personal consumption expenditures. Canada, Belgium and Australia follow close behind.
Vaccination will be the key to travel confidence coming back
In a marked distinction, the more developed economies are making far more progress in vaccinating their populations, while the emerging economies – with a much larger population load with them – are lagging.
For example, the US, UK and Singapore are on track to perform enough vaccinations to cross the theoretical herd immunity threshold in 2021, according to the Mastercard report, and much of Europe, Australia and Canada may achieve it by mid-2022.
What the expert says
What is clear is that there is huge pent-up demand for travel. What is unclear is the pace of the sector's recovery. The road to travel recovery is a bumpy one and will be impacted by regional factors and nuances between countries.
David Mann, chief economist, AP & MEA of the Mastercard Economics Institute, said: "Although many markets in Asia Pacific are yet to see international borders open, there are some early bright spots in domestic travel recovery.
"As travel corridors continue to open and flourish across the US and Europe, the pent-up demand in Asia Pacific, exacerbated by extended lockdowns, will follow a similar trajectory in both business and leisure travel, as the region cautiously re-opens its borders."
---
Trending Now
You may also like