Andreas Lier, CEO BASF Romania: "We make innovations to enable sustainability"
---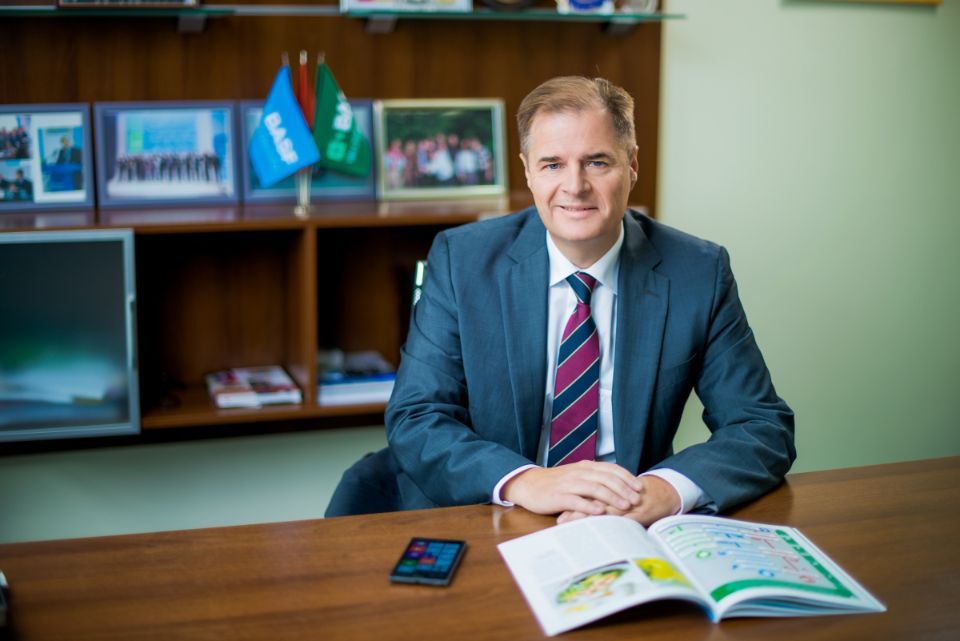 "BASF is fully committed to the EU Green Deal, to sustainability, to circular economy and new forms of reliable energy. We currently see a paradigm shift from a linear economy towards a circular economy and new forms of energy. No other continent has a comparable vision set like the EU with the EU Green Deal. It's really the century for opportunities and challenges. Only if done right, the EU Green Deal opens up the chance for Europe in the global competition to receive an advantage. All around the world the need for sustainable innovations is huge. This is where and why the chemical industry plays a key role. We make innovations and with this we enable sustainability," Andreas Lier, CEO BASF Romania said during Sustainability in Business Forum organized by The Diplomat-Bucharest.
"But we have to understand the political and social requirements for the chemical industry are huge. We see four major transformations at the same time. Our industry should not only become greenhouse gas neutral and digital, but also circular and free of harmful substances. This can only succeed if our industry remains strong enough during this transformation to compete with Chinese and American firms. The strengthening of competitiveness is critical to the success of the EU Green Deal. Chemistry contributes with its part.
BASF actively accepts the EU Green Deal challenge. We develop technologies for climate-neutral chemical production. One of the most important components is cheaper green electricity in significant quantities.
We are constantly making our products safer and we are developing new products. Basically, all this requires a European chemicals strategy for sustainability now and in the future.
We are becoming circular – for example with chemical recycling. That requires a regulatory framework that actively promotes innovations. BASF is fully committed to the concept of sustainability. To give you an example – ChemCycling® is BASF's chemical recycling project that turns plastic waste into raw materials (pyrolysis oil). This replaces fossil feedstock in the "Verbund" and is used to produce new products, especially new plastics.
Another success story we have recently shared is the signature of the intention letters for the BASF RWE cooperation last month. BASF and RWE plan to cooperate on new technologies for climate protection. We are planning the construction of one of the world's largest wind farms in the North Sea. This is a significant project for the future. Chemistry is key to achieve the goals of the EU's growth strategy, but a strong Industrial policy and regulatory framework are needed to make the EU Green Deal a success.
"In the coming years we will see significant changes and we need to act now. Climate, environmental, industrial policy, and supportive measures must be developed together and implemented. Policy must focus on being promotional and to create coordinated framework regulations. And it has to act quickly – so that we can act quickly!
The EU Green Deal requires a whole new way of working together between politics, industry, and society along with the right instruments and time paths as well as solving the inevitable conflicting goals." explained Andreas Lier.
---
Trending Now