Constantin Damov, Chairman Green Group: "Romania needs a strategy on sustainability"
---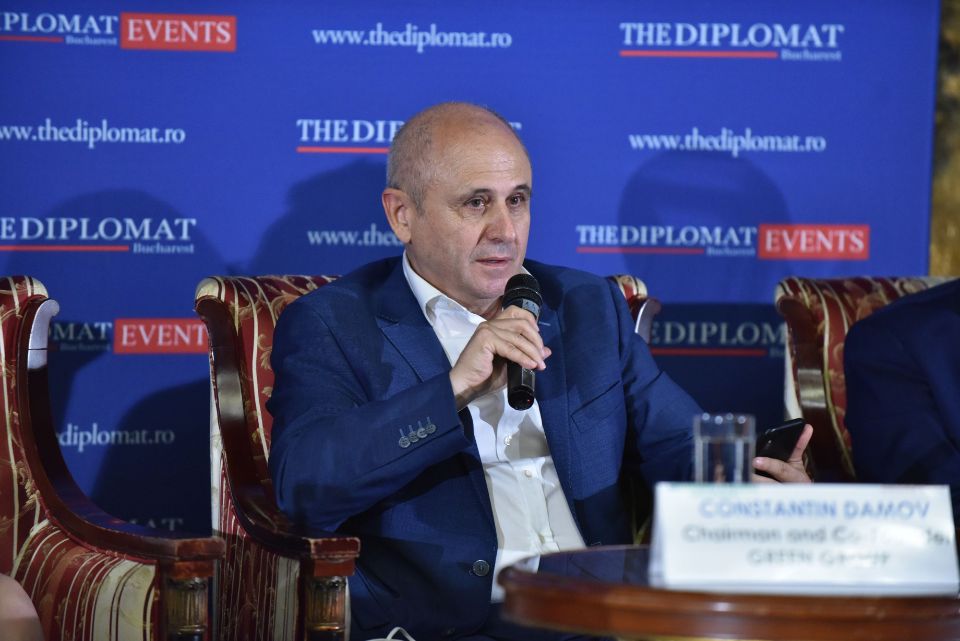 "Strategy is the component part of military art that deals with the preparation, planning and conduct of war and military operations. Even if it is not at war with anyone, Romania today allocates 2% of GDP for the army. The fight against climate change has zero budget. If we do not provide a budget for this fight, the strategy for the circular economy will unfortunately remain just a discussion," Constantin Damov, Chairman and Co-Founder, Green Group said during Sustainability in Business Forum organized by The Diplomat-Bucharest.
"Climate change is a reaction of the environment against us. We must protect the humankind; we do not have the power to protect the environment. There is a lot of talk about sustainability for a year and a half. It's time to take action and deliver.
We want to have an official document assumed by the Romanian state in the field of circular economy. Romania does not have a strategy on sustainability today. Sustainability is an opportunity, it is neither a threat nor a cost.
Any company with over 500 employees must submit a sustainability report, in addition to the financial report. Why? To see if that company has any resilience in the future. A low degree of sustainability of a company will increase the degree of risk when it is assessed by financial institutions. Romania needs a strategy, it must become a strong and disciplined state
The sustainability report is a test of sincerity, to see what your water footprint is, to see what your carbon footprint is. When you make a profit, you are obliged to return part of the profit to the community you belong to. This should be a share of sustainability that is invested in the local community."
Click for full recording of the event
---
Trending Now