WOMEN IN ECONOMY Gala rewards business performance in atypical year
---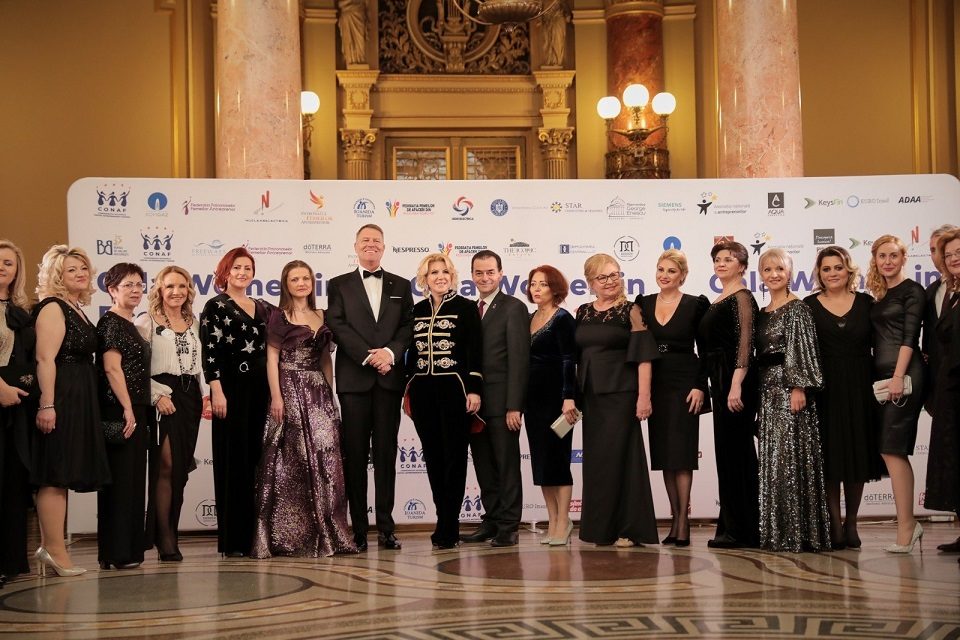 The third edition of Women in Economy Gala organized by the National Confederation for Women Entrepreneurship – CONAF, will take place on Wednesday, May 19, in hybrid format, and can be watched live at www.facebook.com/conafromania.
The first woman President of the Senate, Anca Dragu, will open the Gala Women in Economy 2021, third edition, together with Ludovic Orban, President of the Chamber of Deputies, Raluca Turcan, Minister of Labor and Social Protection, Ioana Mihăilă, Minister of Health and Her Excellency, Ingrid Kressel Vinciguerra, Estonian Ambassador to Romania. During the event, partnerships of national interest to support digital education and projects with significant economic impact will be announced.
The Women in Economy 2021 Gala is an opportunity to recognize the business performance of women entrepreneurs at the national level.
"The merits of the ladies who changed the business world in Romania must be recognized, and the Women in Economy Gala, the third edition, is the best opportunity to celebrate business performance. It is a time of recovery for all of us, after a year marked by restrictions and social distancing, a year in which many economic segments have suffered and here they are, entrepreneurs who have managed to prove their worth even in an extremely context complicated ", said CONAF President Cristina Chiriac.
The Women in Economy Gala will take place in hybrid format this year, respecting all the distance measures imposed by the current context and will enjoy the presence of branded representatives of the business environment at national level, partners and representatives of institutions that support the involvement and development of women's initiatives in business, society or culture.
Also, government figures, ambassadors and representatives of national and multinational companies will be with the organizers to applaud the performance of women in the economy. As in previous galas, the winners are women from various fields of activity: energy, IT&C, health, industries, volunteering for a better society, etc. Among the winners of previous years are famous names of the business environment: Christina Verchere – OMV Petrom, Măriuca Talpeș – Bit Difender, Mihaela Marcu – Medlife, Camelia Șucu – Class Living, Doina Cepalis – Te-Rox Group, Doina Vornicu – CEZ Romania among others.
---
Trending Now
You may also like