City Point residential complex certified LEED Gold for neighbourhood development
---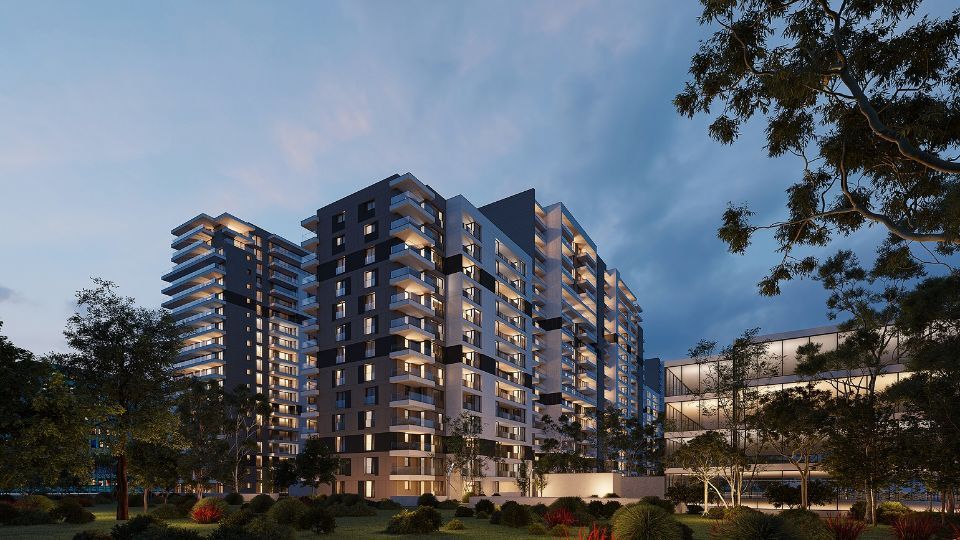 Point Development, the local subsidiary of the Israeli group Shikun & Binui, has completed the LEED certification process for the second construction stage of its City Point residential complex. At the end of last year, the project received the LEED for Neighbourhood Development: Plan and Design (LEED-ND) certificate on behalf of the US Green Building Council. The whole process was coordinated by Colliers Romania.
Started in 2019, the extension works of the project involve an investment of EUR 100 MLN and will be completed in 2023. Phase II will deliver over 400 units displayed over three buildings with a height regime GF + 12F, respectively GF + 18F, to which to which are added 500 parking spaces, more than 6,000 square meters of green spaces with pedestrian alleys and running track, multifunctional buildings that will accommodate SPA facilities, a gym and commercial spaces right inside the complex, but also an open space for co-working (co-working outdoors).
"Although atypical and dominated by uncertainties, 2020 was a year of excellent results for us as a company, and especially for City Point. Obtaining this LEED certification represents much more than just implementing some sustainable practices; it is a commitment that we have made since the launch of the project and which, I believe, has turned us into an example of good practice in the industry. Moreover, the residential segment proved to be extremely resilient, and this was also reflected in the high occupancy rate we achieved in this new expansion phase – approximately 70% of the total number of units available in the first building of phase II have already been contracted. We are also advancing at a fast pace with the construction works and we are preparing to complete this year the first 107 units.", stated Favi Stelian, Managing Director Point Development.
City Point is one of the largest newly developed residential projects in the Aviatiei – Pipera area, and has been designed and built under the concept of smart neighbourhood. The concept emphasizes on the idea of a united, sustainable and technological community, and extra attributes such as the high quality of construction and finishes, energy efficiency and thermic independence, as well as the premium facilities for residents are interconnected through IoT solutions.
---
Trending Now