eMAG to create an industrial park for 1,000 companies
Posted On February 22, 2021
---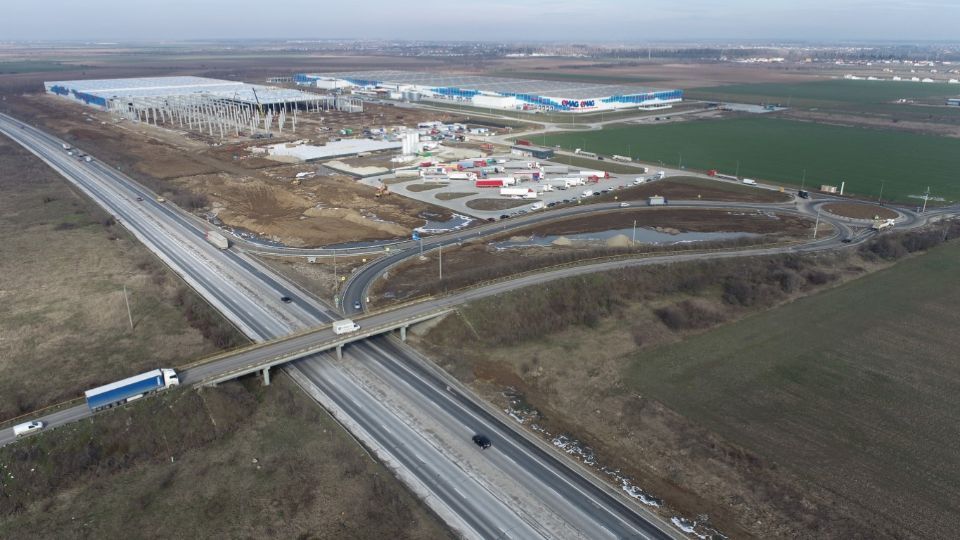 eMAG and Joita City Hall announce the establishment of an industrial park located on a land of ​​290,000 sqm, on which the company is building a logistics hub that will cover 130,000 sqm.
As part of this initiative, eMAG has already completed a series of infrastructure works that will benefit both local community representatives and investors who will join the project in the future.
Last autumn, eMAG started an investment of over 90 million euros in its new logistics hub located at km 19 of the A1 highway, which will cover an area of ​​130,000 square meters. The new hub will be powered by green energy produced by solar panels. At the same time, trees will be planted on an area of ​​100,000 square meters.
"These centers are part of the infrastructure for the new way of trading and part of the new economy: the digital economy. We estimate that we will create at least 1,200 jobs in the industrial park, and the impact on the local and central economy will be visible, because we anticipate that the demand for goods and services will increase, and other investors will come to the area," said Tudor Manea, CEO of eMAG.
In the summer of this year, an area of ​​100,000 square meters will be put into use, and all the automations will be ready by September 2022, when the entire logistics center will be operational.
---
Trending Now