E.ON Romania and DRUID launch the IOANA chatbot to automate the contracting of natural gas, electricity and energy services
Posted On December 21, 2020
---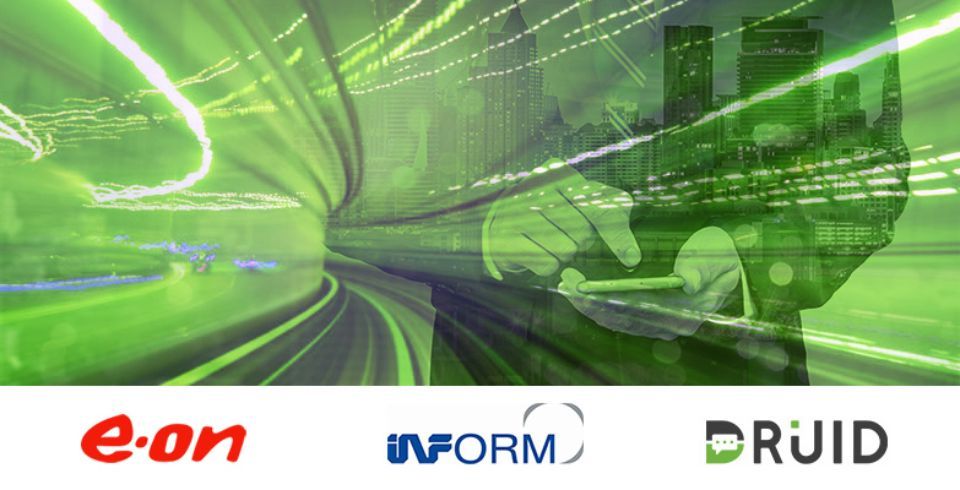 E.ON Romania together with DRUID, a company specialized in conversational technology, announces the launch of the IOANA chatbot, a solution that offers several digital interaction options with customers, such as online contracting of different types of services offered by E.ON, communication and retrieving information to obtain personalized reports, generating alerts regarding the company's services.
The project, which was implemented by Inform Lykos, also aimed to simplify access to existing information in various internal platforms, so that contracting services is possible without physical travel to E.ON stores to activate contracts.
For existing customers, IOANA offers multiple options: contracting new services and products, account management. For contracting a new service, such as a new gas and / or electricity contract in a new location compared to the existing one, IOANA only asks for confirmation that the identification data it knows are the real ones, then offers the service variants.
For new clients, IOANA provides information about E.ON services. After choosing the desired service, IOANA guides the user through all the steps necessary for a fully digitized enrollment: request a picture with the bulletin, the last utility bill and the ownership contract, automatically fill in the bulletin information and the utility bill and ask the user to confirm that the information is correct. The integration between IOANA and the document management application allows saving all information about the client in a virtual client file, one of the major benefits of the solution.
"E.ON offers a completely digital, modern experience, both in relation to existing and new customers. Contracting services will be much simpler and faster, in a few minutes, without the need to physically travel to a Customer Relations Center to activate contracts. IOANA will be more and more prepared to respond to other types of requests, 24 hours a day, 7 days a week," says Ioan Șandru, Digital & IT Director for Customer Solutions, E.ON.
"I am glad that we have managed to extend a traditional collaboration of over 15 years, with a solution for digitizing an important process for E.ON. I am convinced that the modern, conversational experience will have a positive impact not only for contracting E.ON services, but also for the productivity of back-office employees," says Manolis Kontos, Managing Director, Inform Lykos.
Liviu Dragan, CEO of DRUID states: "The level of expertise and professionalism shown by Inform Lykos in the E.ON project, a technologically challenging project, makes me look with optimism at expanding our collaboration in conversational digitization projects and to other markets, such as Greece or Austria. The benefits of such a solution are huge."
The project, orchestrated and implemented by Inform Lykos, involved analyzing E.ON processes in customer relations, implementing and configuring cloud infrastructure, configuring and implementing DRUID conversational technology, integration with LiveChat for routing to human operators if questions cannot be answered automatically, training E.ON team agents, implementing document archiving solution, integration with E.ON internal systems, but also developing and running functional, performance and stress tests.
---
Trending Now