Home away from home
With Spain hosting the second biggest Romanian community abroad, Corina Mica talks common interests with Spanish Ambassador Juan Pablo Garcia-Berdoy y Cerezo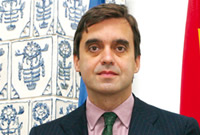 Calling Romania's position the same as Spain 20 years ago is no longer a cliché, says Spanish Ambassador to Bucharest, Juan Pablo Garcia-Berdoy y Cerezo.
"It's just that public utilities in Spain were in better shape, but the professional capacity of people in Romania is better," he argues. "Public administration was better in Spain and, in terms of relative incomes, Spain was richer. However, perspectives here are clear because some [EU accession] countries have been doing what Romania has to do with success, so we know the path already."
Spanish companies are also aware of the pattern of development that Romania is following - the change from a closed economy to an open one and the challenges and opportunities this brings business.
Garcia-Berdoy says his country has a strategic relationship with Romania as Spain welcomes the second biggest Romanian community abroad, around 800,000.
The Ambassador feels Romania is a very good market in terms of future perspectives. "In cultural and sociological terms, the good effect of emigration of Romanians to Spain has been very important," he says.
With many analysts wondering whether Romania joined the EU at the right time, Garcia-Berdoy adds: "You don't know when the train stops again. Romania has had a very good chance in joining the EU and it had to take this train as soon as it could. It wasn't in the country's hands to decide when to take it because the train runs at a speed which is independent of candidate countries. Sometimes it needs to be stopped because of the internal situation of the EU, so if I were a Romanian politician I would have chosen to join the EU whenever was possible."
For Garcia-Berdoy, important sectors for Romania's development include IT and agriculture. "Romania has to have a very strong agricultural strategy, to make it more competitive and efficient and to take advantage of the common agricultural policy," he adds.
In 1986, when Spain joined the EU, it had to decrease the agriculturally dependent population by half, so the sector was more efficient.
Romania still has around 30 per cent of its people dependent on the land – many living on subsistence plots of no more than one hectare. "In Romania, properties are too small to be competitive," says the Ambassador. "This is one of the things needed. We also proposed to the Romanian Government the idea of starting the system of cooperatives, where small owners put together the means to become competitive."
Joint effort
Romania and Spain should encourage policies that enrich socially disadvantaged societies, argues the Ambassador. "We believe in a social Europe which has a social profile," he adds. "Practically all the social policies, the cohesion and the structural funds Romania benefits from now were mainly done because of Spain. When we joined the EU we were the biggest poor country and we proposed those policies. We do understand that a good social policy in Europe will benefit the European market and the money will go back to the countries that put it in there in the first place."
The Ambassador says the two countries should have a lot of interest in helping each other to protect and adapt the agricultural and environmental policies of the EU.
"Romania has a strategic interest to have as privileged a relationship with Spain as we have with Romania," says Garcia-Berdoy. "We are both peripheral countries, we are big, we are not very populated, but we are going to have weight in the Council of Europe, which will make our positions very relevant in the decision making process."
Property boom
More Spanish construction companies and construction material firms are looking at the markets – and at possibilities to produce here.
But most of the Spanish companies The Diplomat spoke to detailed fears of a lack of workforce, especially in construction, where the shortfall could be up to 400,000 taking into account the plans on the table for the country.
Spain is the second largest recipient of Romanian workers after Italy, many of whom are working in the building industry. The construction sector in Spain, which has been on a growth curve for over ten years, is now in a downward trend. Romania hopes that many of the citizens may come back home – realising the opportunities for construction in the east.
But this is not a foregone conclusion. "Economic and social progress needs to improve [in Romania] to attract these people back," says economic counsellor at the Embassy of Spain in Bucharest, Rosa M Sanchez-Yebra Alonso.
There need to be incentives to woo these workers to Romania, especially as they have become used to the Spanish way of life – a better climate, more amenities and a stronger and less corrupt social welfare system. Many Romanians have built up families in Spain and do not see any advantages in returning. Also, salaries in Spain have just surpassed the EU average for the first time.
"Romanians will be reluctant to come back, taking into account the relative situations in Spain and Romania," says Sanchez.
But if there are fears of mass unemployment in the construction sector, they may be compelled to return. The best case scenario is that there can be a natural flow of Romanians back to where the jobs are available. But Sanchez and many of the Spanish companies in the construction industry have not yet seen any evidence of Romanian builders coming home.
Professional vacuum
There are skills gaps in Romania in all sectors. Some companies in Romania have to pay staff more than in Spain, especially at the senior and skilled management level.
"There is a serious shortage of professionals," says Sanchez. "Expats are [beginning to be] attracted to Romania for the high salaries and opportunities."
Spanish companies are active in automotive parts. Caucho Metal Productos has a car part plant in Selimbar, Sibiu, employing 147 people. Others include MMM Autoparts and ACE Automobile in Cluj county and CIE Matricon in Targu Mures. Meanwhile, in 2006, steel giant Arcelor set up a 30 million Euro steel service centre with Spain's Bamesa in Topoloveni, Arges county, close to Renault's Dacia factory to build steel products for the auto and domestic appliance industries.
This manufacturing drive is set to increase as Ford begins to build a new model in the former Daewoo factory in Craiova. "The Ford factory will bring greater interest from Spanish companies," says Sanchez.
"Some of the suppliers around the Ford factory in Valencia will surely come to Romania."
FCC Construccion:
highways most important target
FCC Construccion has positioned itself as a successful winner of tenders for some of the most crucial infrastructure works in Romania and its borders.
The company is now building Bucharest's Basarab flyover connecting Cotroceni to Piata Victoriei across the Dambovita river. It also won the tender to construct the bridge over the Danube between Vidin in Bulgaria and Calafat in Romania, which is seen as a key link to increasing trade and communication between Balkan countries.
"The [Romanian Government's] ambitious programme to develop an extensive network of highways is of utmost importance to us," says FCC's Europe zone director Alcibiades Lopez Ceron. "Also there are the upcoming Bucharest Metro extension to Otopeni and specialised new developments such as hospitals promoted on a project-finance basis."
Romania aims to increase its decrepit and crowded transport links across the country. But many infrastructure companies are experiencing a shortfall of construction workers in Romania, which could impede the progress of the projects tendered.
Ceron argues that a number of Romanian workers overseas are seeing a slowdown in the construction activity. "FCC may well be transferring Romanian workers based in Spain back to their homeland," says Ceron. "The salaries in the Romanian construction industry, which have improved significantly over the last three years, will attract many more labourers."
FCC Construccion
Infrastructure construction firm
■ Current projects include:
- Vidin-Calafat bridge over the Danube plus additional roadworks
- Basarab flyover
- Otopeni flyover (with Austrian construction firm Alpine)
- Roads between Filiasi-Rovinari
Hercesa: housing units selling out fast
Demand is still fuelling the housing boom in Bucharest. In September this year Spanish developer Hercesa sold all 142 apartments in the first phase of its east Bucharest-based Vivenda Residencias in only one month.
The company's next project is the acquisition of 13.2 hectares for the development of 3,000 housing units on Blvd Ghencea next to the Steaua football stadium. "The first phase will be launched in the second semester of next year," says Alejandro Solano, director of Hercesa Romania.
In the long term, Solano argues that Hercesa will try to consolidate its position in Bucharest as one of the major players of the market. "We will start expanding over the country to create the first truly nationwide real estate company ," Solano adds.
Hercesa
Real estate developers
■ Projects: Vivenda Residencias, Titan, Bucharest (first phase ready in 2010) 3,000 housing units on Blvd Ghencea
■ Total investment: 60 million Euro
GTM:
Romania reminded of Spain in 1986
Romania now is in the same situation Spain found itself when it joined the European Union in 1986, says general manager of developers and constructors GTM Rom Global, Jose Manuel Lendoiro.
GTM Rom Global
Developer and construction company
■ Established in Romania: 2007
■ 2007 forecast turnover: 12 million Euro in construction
■ Plan: to invest 120 million Euro by 2010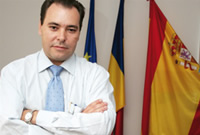 "One main point of attraction for GTM in Romania was the possibility to apply all the methodology we have learned during the past 20 years, doing business with multinationals and improving comparable systems and proceedings," he adds.
GTM will tackle foreign companies who wish to establish their headquarters in Romania or undertake developments in office, leisure, industrial, healthcare and technology. The firm will also pay attention to construction projects financed by the European Union.
The company has started talks with the Galati City Hall to build a 6.3 million Euro business centre in the Moldavian city. "Works have started at the end of August in a joint venture with [construction company] Brico, and we hope to finish in 18 months' time," says Lendoiro.
Grupo Lar:
expanding beyond residences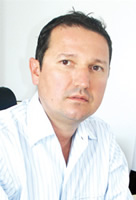 Grupo Lar is developing three residential projects in Bucharest with an investment at sales value of around 99 million Euro in the north, south and west of the city, in Baneasa, Parcul Carol and Politehnica.
"We are looking at other products like retail, industrial, offices and at new markets besides Bucharest," says Grupo Lar's country executive director, Ionut Dogaru. "Our aim is to become a major player on the Romanian real estate market."
He believes there is an increasing demand for new residential developments for the middle classes who are growing in affluence.
"The market will keep a growing trend," Dogaru says. "However a danger may arise from the constant and high increase of the land and construction prices which can make the selling prices unaffordable for the local final client."
Grupo Lar
Real estate developer
■ Residential projects: - Natura Residence, 187 units in Baneasa (first phase due for 2008)
- 215 units in Parcul Carol (due for 2009)
- 200 units in Politehnica (due for 2010)
Ibiza: Changing focus to apartments and offices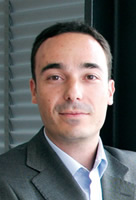 After building up a portfolio of villas to the north of the capital, Ibiza House Group is turning to apartment blocks, offices and maybe hotels.
First up is 'Ibiza Sol', a 57 to 60 million Euro investment in 304 apartments to be delivered by October 2008. The Pipera-based project contains two to four-rooms flats costing between 215,000 to 300,000 Euro.
Around 35 per cent of the apartments have been sold in the first month on sale. Customers include former clients of Ibiza, Romanians who work in the north of the city and foreign investors, mostly from Greece, Great Britain, Israel and Spain.
Ibiza House Group also plans to build a 120 million Euro office complex on Calea Giulesti, once the company receives planning permission, from the city authorities.
With a 90,000 sqm built surface area, the block aims to have 20 floors, offices, some apartments and shops. The group also has 27 hectares of land in Voluntari to develop projects.
Ibiza House Group and Ibiza Construct 2000
■ Delivered projects: Housing - Ibiza Club, Ibiza Golf, Ibiza Residential, Baneasa
■ New projects: Ibiza Sol (304 apartments) Pipera, Calea Giulesti office development
"Land prices have increased," says general manager of Ibiza, Ivan Cunill. "No one can offer what we offered before - with playgrounds, large green areas and little houses. So we are moving to apartments."
But he does not believe the market is saturated with apartment projects and sees a demand among the middle to upper classes, especially families with a combined income of over 2,000 Euro per month.
But in office blocks, Cunill believes prices will decrease. "Offices in Bucharest are now more expensive than Barcelona," he says.
Inocsa:
managing the construction boom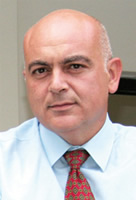 Engineering consultancy firm Inocsa is committed to bringing its Romanian branch to the same level as the one in Spain in terms of departments and people. "We have around 80 employees in Romania and 500 in Spain. We see tremendous development opportunities here so we want to open new departments," says Carlos Galvez, branch manager for Romania.
"We will set up a department specialised in railways as Romania needs to rehabilitate the existing network and build new corridors of high speed rails. We are also interested in concession projects in areas from roads to parking lots."
Active mainly in works for the public sector, Inocsa has also signed deals with private Spanish developers to project manage their residential constructions.
The company will work with Gea Prasa on a residential project near Lacul Tei, with Grupo Lar for a 186 living units in Baneasa and with Alius for 136 living units on Blvd Maresal Averescu. Inocsa also has offers for residential projects in Busteni, Prahova county, Alexandria, Teleorman county and Constanta.
"It is easier for us to work with Spanish developers because they know us and we communicate well," says Inocsa project management director, Alfredo Biosca. "It is easier to work with them in Romania because in Spain they are not used to having a consultancy company."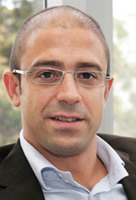 One of the biggest problems on the construction market in Romania is the availability of qualified people.
"We have good engineers between 50 and 60 years old and some in their 30s but we miss those from the young generation," he says. The lack of people makes the local office use resources from other Inocsa bureaus. "Sometimes its more convenient to have people from abroad helping on some projects than to hire in Romania," says Galvez. "Now we have about 12 engineers from abroad working here."
Inocsa
Engineering construction company
■ 2007 profit forecast: one million Euro
■ Turnover: up 100 per cent on 2006
■ Employees: 100
Tercialia:
middleman for the property boom
Fresh to the Romania market, real estate consultancy firm Tercialia has a portfolio of products valued at one billion Euro, of which about 800 million Euro are in the residential area, 100 million Euro in agriculture and the rest in industry and logistics.
"Tercialia does not buy properties, but acts like an intermediary, arranging different visits for its clients to show different products and prepare a complete report to highlight the situation in Romania," says head of the international department, Javier Trancoso Troncoso.
Public works are one crucial area where Romania will attract funds, now it is part of the EU. "We have clients interested in this field, as Romania is going to develop lots of roads, ports and airports, but also in private investment, where we have clients interested in residential and office space. Tercialia has also studied the industrial potential which is high in Romania, mainly in logistics platforms."
Currently there is one mixed project which may go-ahead, including residential with commercial and sport areas, which is worth 15 million Euro.
Tercialia
Real estate consultancy firm
■ Established in Romania: February 2007
■ Projects under management valued at one billion Euro
■ Employees: ten
Prointec:
analysing problems on the roads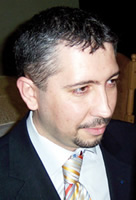 Advising local authorities on handling infrastructure projects is on the agenda of Spanish-based Prointec Group, says Romania branch manager Radu Munteanu.
In Romania, the company has worked on Phare and Ispa-funded projects and, internationally, in rail and water transport initiatives. Prointec has advised on the Phare-funded project analysing the entire financing programme for road transport in Romania and its future perspectives. "The state takes taxes from fuel excises and road taxes, which can cover construction costs," says Munteanu. "But this money does not come back to finance infrastructure."
Prointec is currently involved in a project for Bucharest City Hall, financed by the Spanish Government's FEV [funds for feasibility studies], detailing the rehabilitation of secondary roads in Bucharest.
"The City Hall had a feasibility study and asked the European Investment Bank (EIB) for financing for between 3,000 and 5,000 streets that were worked on in an unprofessional way," says Munteanu. "We refined this project, valued at about 250,000 Euro, redid the study and prioritised four segments which we considered to be the four main deficient elements. The project management study was corrected and the EIB is now willing to finance the first phase of the project, which is valued at about 100 million Euro."
Prointec Romania
Infrastructure consultancy company
■ Total value of contracts signed in Romania: seven million Euro
■ 2006 turnover: around three million Euro
■ 2007 forecast turnover: eight million Euro
GED Real Estate:
business resorts on horizon
New entrant on the Romanian real estate investment funds sector, GED Real Estate is screening investment opportunities on a market which most players view offering growth potential for at least ten more years.
"Romania is our main investment market, and we will invest here up to 85 per cent of all our funds," says GED Real Estate managing director, Marcelo Canellas.
The fund is now raising its capital, which, the managing director says, will stand at between 100 and 150 million Euro, with a ten-year life span. "We will invest in different projects, either by ourselves or together with a developer, depending on the opportunities we find," Canelles adds.
GED Real Estate introduces what it calls a new concept to the Romanian market: that of a business resort, which Canellas defines as a mixed-interest project that can include office amenities, leisure areas and commercial spaces. "We want to create an area where different types of people live in different ways, use different services and respect the environment," says Canellas.
GED Real Estate
Real estate
investment fund
■ Value: 100 - 150 million Euro Targets south-eastern Europe, 85 per cent will be invested in Romania
■ Ten-year life span
Bogaris: scouting locations for wind farms
Real estate developers Bogaris, formerly known as Detea Group, are looking for locations to develop wind farms. The moment should be ripe because the Government is aiming for 8.3 per cent of electricity by 2010 to come from green sources
"According to the wind map of Romania the most interesting areas are in Dobrogea, but also Tulcea and some locations in the mountains," says general manager Alfonso Otero.
Bogaris Group
Developers
■ 2006 turnover: 800,000 Euro
■ 2007 forecast: 4.6 million Euro
The firm plans to build up to three wind mill parks totalling an investment of 100 million Euro in four years' time. The company is investing 680 million Euro in real estate in Romania, in ongoing projects where land is already bought or secured. "We are looking for industrial land, but we have problems finding them at the right price because the industrial market is developing," says Otero. "I have the impression that there is a lot of land for sale in Romania but few transactions."
By the end of 2007 Bogaris will invest almost ten million Euro in purchasing 100 hectares on the outskirts of Bucharest to develop a residential project and another piece of land for a five million Euro industrial project.
Hi Grupo: banking on taste for lakeside
Real estate agency Hi Grupo is launching the sale of a major housing project this month, Laguna Residence, developed by Gea Prasa, on the site of the old Yacht Club in Bucharest.
The first phase of Laguna Residence will include around 200 apartments. Construction will start this autumn and finish in end-2008. The second phase will begin in 2008 with around 400 apartments. "For our clients, Spanish developers, this year saw an intense search to buy land for future developments," says Hi Grupo Romania general manager, Gabriel Marchievici.
HI Grupo Romania
Real estate agency
working with Spanish developers
■ Joint venture between HI Grupo (Spain) and Eurisko (Romania)
■ Targets: mainly Bucharest
■ Projects: Laguna Residence, Bucharest
Spanish firms are depending on a continued upswing in the real estate market for the next few years.
"The demand for construction is already much bigger than what the market offers and is increasing continuously," says Marchievici. "Looking at the rhythm of developing and future developing projects already announced, maybe Romania will reach its saturation faster than in Spain."
Dytras:
treating water in Romania at large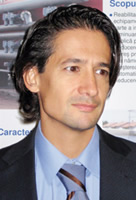 Water treatment company Dytras has signed two deals to design and build drinking water plants in Targu Mures and Botosani. The Targu Mures plant will be finished this year and the Botosani contract will be complete in 30 months.
With over 20 years of experience in the field, the company decided to expand in Europe and chose Romania after a poor experience in Hungary. Cash is available here from EU funds for the development of the utility sector.
Waste water treatment plants in Romania are in a very bad condition, especially in the smaller cities, according to Dytras Romania director, Rodolfo Gonzales Ruiz.
"The next important step is to focus on these cities to provide a drinking water network in those areas," says Gonzales. "The funds for these investments will have to be absorbed, in the first stage, by 2013."
Dytras
Water treatment firm
■ Offices in Spain, Morocco, Tunisia and Romania
■ 2006 group turnover: 26 million Euro
NH Hoteles:
leisure market picking up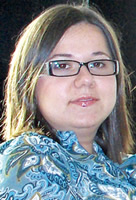 With hotels in Bucharest and Timisoara, NH Hoteles is witnessing an increasing number of leisure tourists in both cities, but most of the traffic continues to be for business.
While many Bucharest hoteliers complain that occupancy rates are high during the week and then plummet during the weekend, NH takes a different view.
"As a small size hotel, the difference between week days and weekends occupancy is not very high," says Elena Dumitrescu, general manager of NH Hoteles Romania.
NH Hoteles
■ Timisoara: 80 rooms, three junior suites: 76 per cent occupancy (2007)
■ Bucharest: 78 rooms: 80 per cent occupancy 2007
Most of the clients are business people coming from Spain, Austria, Germany, Italy and Romania, who stay on average for three days.
To boost Bucharest as more of a leisure destination, she believes there should be better infrastructure facilities such as roads, parking spaces, motorway connections and airport access.
"A big difference is already made by the big low cost flying companies coming to Bucharest," she says. "More events will bring more tourists in the city," she argues. This should also be helped by the proposed restructuring of the National Stadium in the Lia Manoliu complex in eastern Bucharest, which could host major football tournaments and more giant concerts, such as the Rolling Stones, who performed last July to an almost-packed audience.
Business interviews by Corina Mica,
Mihai Alexandrescu and Michael Bird
Balance sheet
Moving on up: Spain and Romania in facts and figures
■ Between 1991 and 2007 Spain was the 13th largest foreign investor, but last year it moved into eighth position.
■ Now there are 2,270 Spanish companies registered in Romanian with total investments of 410 million Euro. But this is on a rapid increase.
■ In the first six months of this year, 528 Spanish companies were registered - a 100 per cent rise on the same year-ago period.
■ Nearly 50 per cent of the activity of Spanish companies is in professional services and, from this figure, 80 per cent is in real estate.
■ In 2006 bilateral trade was 1.4 billion Euro, with a slight surplus for Spain. This was 30 per cent more than previous year, making Romania one of Spain's most dynamic partner markets.