Editorial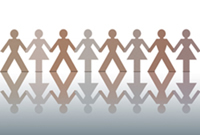 Leading brands cannot find marketing managers. Advertisers cannot find creatives. Banks cannot find economists. Hospitals can't find doctors. Project managers cannot find construction workers. Developers cannot find project managers to find the construction workers who aren't there anyway.
And no one is coming to Romania to plug this worker deficit.
Big business tries to appeal to the Government. Human resources firms attempt to woo foreigners with cash bonuses. Even private firms are inundating embassies in Bucharest with requests for workers in heavy industry, construction or home help - treating these diplomatic institutions as though they are mail-order companies that can dispatch 200 men in hard-hats and shovels by air express to Bucharest in 48 hours.
Before EU accession, Government authorities vainly said that as soon as the country joined the 27-member bloc, millions of Romanians would return from Italy, Spain and Germany at the call of the economic miracle at home, where they would be showered in buckets of Euros for 36-hour weeks.
There is little evidence this is happening. If Romania follows the pattern in Poland, which has witnessed similar levels of evacuation, this will not occur for at least two more years. There was a hope that 100,000s of Moldovans would come to the country's rescue to help reap the post-accession yield. But Moldova is already a migrant state. The young and savvy from over the Prut are working in Moscow or Spain. They do not need to work in Romania. They don't want to work in Romania.
In the western EU Romanians now have even more rights than before 2007, plus higher wages and functioning and transparent education, welfare, childcare and healthcare systems.
Why would these people want to return? Only a slowdown in the industries in which they specialise may force them back – such as the cooling of the construction sector in Spain, which may see builders return to Romania. But these workers must receive incentives. This country can't depend on their goodwill.
This will mean higher wages in certain sectors in Romania – a phenomenon which is already happening in white-collar professions, where some senior managers are paid more than their counterparts in the west.
Similarly, the country needs a strategy to attract non-EU workers. From the bureaucratic side, there must be a system which fast-tracks foreigners who need work permits for industries suffering a shortfall.
Such a programme must be based on an understanding of mutual benefits to both countries. No one in Romanian companies must be able to feel they can exploit cheap foreign labour – enough of that is going on in western Europe already.
But prejudice is a massive concern. Whenever foreigners work in Romania, whether it is an Austrian in an international bank, a Turk building a road or a Chinaman selling T-shirts in a market stall, it becomes a news story – most often not a positive one. One piece of negative coverage is a massive turn-off for thousands of foreign workers who want to feel secure and valued in a new environment.
If Romania hopes to continue its boom, it needs help from abroad again. But this time it isn't the CEOs parachuting in from abroad dictating the Capitalist path to follow – but everyone from the maid to the bricklayer, the financial director to the butcher. This is a sign of success. The nation should celebrate by opening its doors.
Michael Bird