Topping the trade list
Germany has this year overtaken Italy to become Romania's largest trading partner, as German Ambassador to Romania, Roland Lohkamp, tells Ana Maria Nitoi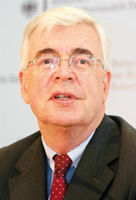 Buoyed by the exchange of machine parts and automobile components, Germany has bypassed Italy to become Romania's largest trade partner. Although the country lags behind France and Austria in foreign investments, between 1991 and 2006 it invested around 1.6 billion Euro in Romania.
"The trend in German FDI in Romania will remain stable," says Ambassador Roland Lohkamp. A large part of this figure is undertaken by small and medium-sized companies in mainly greenfield investments.
"There are few spectacular investments, but the more than 14,000 companies with German capital show how broad German FDI in Romania is," Lohkamp adds.
Even though many German car components firms, like INA Schaeffler and Lisa Draexlmaier have moved to Romania, the Ambassador believes there are slim chances for a major German carmaker to relocate to this country.
"Since an ever rising part of the production of a car is being outsourced, the location of the final assembly is losing importance," the Ambassador adds.
Lohkamp says that the "qualified and motivated workforce" and the "still comparatively moderate wage level" are also reasons to invest in Romania.
Though Romania has a large pool of well educated university graduates, the country lacks skilled workers. "A lot of efforts have to be done, so that the lack of workforce does not slow down economic growth," Lohkamp says.
The German Presidency of the EU during the first half of 2007 concentrated on the institutional future of the Union. Both Romania and Germany had been firm supporters of the EU Constitution, which was blocked by referendums in France and the Netherlands. Chancellor Angela Merkel succeeded in reaching a compromise between the member states over a future Reform Treaty. "Germany could count on Romania's support regarding all the priority areas of our Presidency and we are grateful for that," Lohkamp says. Areas of special interest in EU policy for Romania include the intensified European Neighbourhood Policy and the future Black Sea policy, argues the Ambassador.
Machine transfer
Trade between Germany and Romania boomed by 32.38 per cent to 11.57 billion Euro in 2006, mainly in machinery and vehicles, as well as textiles and clothing from Romania. German exports to Romania rose to 7.22 billion Euro and Romania's exports to Germany 4.34 billion Euro. Although firmly in Germany's favour, Arvid Enders, head of the Economic and Commercial Section of the German Embassy, believes that both countries benefit from the rise. "Consumers profit from imports and so does Romania's industry," he says. "It imports capital goods from Germany important for future Romanian production and exports. At the same time, Germany invests heavily in Romania."
From the experience of countries who have joined the EU in 2004, Romania should see the benefits of integration.
"However, private consumption exceeds the capacities of domestic production," says Enders, "which is driving up the external deficit and causing a growing current account deficit. In the long run, this has to be brought down, which will be possible if Romania continues with its reforms."
Romania is still a target for outsourcing or expanding production, but many business leaders fear rising costs and wages and the reduction in available personnel will be disincentives to attracting high intensive manufacturing.
But in shops, Germany is cleaning up the discount market in Romania, offering a challenge to the French in hypermarkets and building up a strong portfolio in high street fashion. Discount kings Aldi and Lidl have set up companies in Romania – but are yet to make their expansion plans clear. However, many market players see problems in the rising costs of land for large-scale store openings. The retention of good staff is also an issue for retailers. Added to this is the bad quality of the roads, which means time-to-market for fresh food is hit. But everyone suffers from this situation. It is a level playing field of annoyance.
Clothing chains will be the next sector which the Germans intend to dominate. Department store Peek & Cloppenburg is opening a 4,200 sqm fashion store close to Ikea in Baneasa City in Spring 2008. Outdoors store chain Jack Wolfskin has come to Sibiu and family clothing company Takko in Arad, while shoe chain Deichmann has entered small towns and intends to open in Bucharest. High street fashion store New Yorker is also preparing a large expansion strategy for Romania.
Selgros:
channelling forces into horeca
With 16 stores countrywide and plans to open five more, cash and carry giant Selgros is now the fifth largest company in Romania.
"The plans we made for this year have been achieved – the three new openings in Suceava, Iasi and Galati are functioning very well," says Edith Lenga Balk, country manager at Selgros Cash&Carry. The next store will open at the beginning of 2008 in Braila.
The piling high and bulk selling approach has enthralled Romania. Selgros is now focusing on increasing its expansion into attracting customers from hotels, restaurants and catering. "We will channel our forces even more in the direction of horeca customers, corresponding to the level of improvement in horeca and tourism," says Lenga Balk.
Romania's retail market is growing fast in relation with the booming economy, helped by EU accession. "This growth is also sustained by the developing of other important sectors like civil and industrial constructions, tourism, services and education," the country manager argues.
Selgros Cash and Carry
■ 2006 turnover: 635 million Euro
■ 2006 profit: 30 million Euro
■ Employees: 5,200
Real: taking on the capital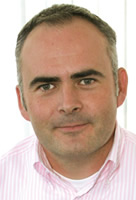 Real Hypermarket is heading for Bucharest for the first time, with a store planned to open this year.
"We plan to open six stores this year," says Tjeerd Jegen, managing director of Real Hypermarket in Romania. "This depends on issues such as building permits and approvals."
The Bucharest store will have a large wine department and a larger non-foods offer. This will include textiles, clothing, electronics, books, magazines, DVDs, mobile phone accessories and seasonal assortments, such as Christmas decoration and DIY equipment. "Bucharest is a home-base," says Jegen. "Finally [staff at the HQ] can do the weekly shopping in our own store."
The firm's aim is to have 21 Real stores open by the end of 2008. Nine stores are now open outside of Bucharest. New stores planned for Bucharest include Vitan, Cotroceni Retail Park and Blvd Theodor Pallady, while other stores could open in Timisoara and Cluj-Napoca by the year-end. Romania is following the pattern of the Czech Republic or Hungary five or six years ago in its passion for hypermarkets. "Unlike Western Europe where supermarkets still play an important role, hypermarkets and discounters are more popular in Central and Eastern Europe, and I also expect this trend for Romania," says Jegen.
Real Hypermarket
■ No of stores: nine
■ Forecast: 21
■ Average size: 7,500 sqm
■ Biggest selling items: soft drinks, water, mici [minced meat sausages] in summer, bananas, tomatoes, hard cheese.
One challenge following EU accession has been a lot of qualified staff leaving for working abroad than before, especially in bakery. Real's owners, the Metro Group, started a programme 'Metro Education' with the Ministry of Education, Research and Youth and the German Embassy to help provide apprenticeships that combine school with work to build up expertise in different retail sectors.
Hornbach: quarter of a billion staked on market leadership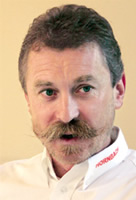 DIY store Hornbach opened up its first megastore in Berceni, in south Bucharest, earlier this year and is targeting the market leading position through a solid, long-term growth strategy. "We predict that by 2015 we will invest up to 250 million Euro," says Horia Rusu, general manager of Hornbach Romania.
Hornbach's expansion strategy is to buy the property or the land on which the company builds the megastore. "We don't build with loans," he says.
In 2008, the German retailer will open up two more stores - in Militari, Bucharest and in Brasov. Hornbach targets large cities with great financial power.
"The quality of our services and of the products we offer is the most important in our view and when we say 'made in Germany' it means that the product is made in Germany," says Rusu.
The general manager says that other players on the DIY market sell 25-30,000 products, while Hornbach has 120,000 products, out of which 65,000 products are on the shelf and the remainder available through mail order.
Hornbach
DIY retailer
■ Stores 2007: Berceni Bucharest
■ Stores 2008: Brasov, Militari Bucharest
■ Investment 2007: 25 million Euro
■ Predicted investment by 2015: 250 million Euro
New Yorker: stores planned for capital and Sibiu
Youth-oriented fashion store New Yorker plans to enter the Romanian market by the end of 2007, with its first store opening in Sibiu.
Although the company will not reveal the number of stores it targets to open, a spokesman for the group says these shops will primarily be situated in areas of high footfall, mostly shopping malls. Sales spaces will range from 500 to 2,000 square metres.
"A New Yorker flagship store is planned to open in Bucharest by the end of 2009," a spokesman for the group tells The Diplomat. "We are expecting a lot from the Romanian market, looking forward to benefiting from its enormous potential."
New Yorker
Clothing retailer
■ Cities: Sibiu in 2007 and Bucharest by 2009
■ In-store brands: Fishbone and Fishbone Sister (sports and streetwear), Amisu (women's
fashion), Smog (casual menswear), Censored (underwear, swimwear)
Takko: nine stores by end of 2007
Men, women and kids' clothing store Takko Fashion International opened in western Romania and will extend its business by going east. In September the first store opened in the centre of Arad.
"This town is considered Romania's gate to the West," says Cosmin Ulmean, sales director at Takko Fashion International. "Its adequate positioning and infrastructure makes it very attractive to international companies." The German retailer will open another eight stores by the end of this year in Romania. "Romanians like to be in fashion and that is why we wish for our ideas to enthuse the entire family," Ulmean adds.
Takko Fashion International
Family clothing store
■ Open in Arad
■ Predicted stores by end 2007: nine
Minimax: eight more stores by year-end
Since Spring 2005 Minimax Discount has opened ten supermarkets and intends to open a further eight by the end of this year. "In the next five years we intend to open 100 more supermarkets, 20 of which will be in 2008," says Rainer Exel, general manager Minimax Discount.
Present in small towns with a population more than 15,000, the stores have space for around 100 cars and a 1,000 sqm sales area. "Initially, Romanian clients tend to be more conservative, because they change their consumption habits slowly, but at the same time they are receptive to new things," says Exel.
Minimax Discount
■ Employees: 350
■ Investment: 750,000 Euro per store
■ Store target: 18 by end-2007
The general manager believes the Romanian retail market still has room to grow, in comparison to markets such as Hungary and Poland. "At this stage all types of modern commerce - supermarket, hypermarket, cash and carry, DIY, mall - are present in Romania, but they don't cover all the regions. Except for [cash&carry store] Metro, no one has reached their expansion climax," he says.
Plus Discount:
aiming for 175 stores by 2011
Targeting small towns with more than 20,000 people, Plus Discount intends to open 30 new supermarkets with a total investment of around 40 million Euro in 2008.
"The Plus supermarket network will count up 175 stores all over the country by 2011," says Uwe Klostermann, general manager of Plus Discount Romania.
After Romania joined the EU, the import of goods from the Union has grown and Romanian producers now have greater chances to enter and sell their products on the European market. "This country's EU accession will also determine acquisitions and mergers on the food industry market," Klostermann says.
Plus Discount
Budget retailer
■ Stores: 45
■ Target: 175 stores
■ Employees: 1,200
ProCredit Bank:
competition heating up in sector
Increased competition with Romania's EU entrance is present in the banking sector, with ProCredit Bank's general manager Michael Kowalski saying new entrants come with an aggressive and creative marketing strategy.
ProCredit Bank
■ 2006 total assets: 218 million Euro
■ 2007 forecast: 317 million Euro
■ 2006 profit: 1.5 million Euro
■ 2007 forecast: 1.2 million Euro
■ Average loan: between 6,000 and 7,000 Euro
■ Branches: 29
■ Employees: 795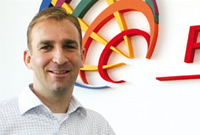 "I am surprised to see how many banks have opened fully-fledged operations," he says. "This was not expected five years ago, when we set up shop. There is an amazing personnel fluctuation between banks and additional competition after EU accession, as it is now easier to set up shop here. Nevertheless, business is good and we will finish this year with a significantly higher growth."
The bank's objective is to reach 100 branches nationwide by the end of 2011. "We will bet on even stronger employees, as we focus on quality over quantity," he adds. "This is a reaction to what happens in the market. Real estate prices are making available plots expensive. So we'll stay put rather than opening at all costs."
On the lending side, ProCredit has a loan portfolio of around 30 million Euro to the agriculture sector. "We are in the final stage of launching e-banking services and are working on a larger product range to serve clients," he says.
HVB Banca pentru Locuinte:
doubling ambitions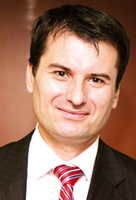 Products targeting those in search of money to refurbish their homes is what HVB Banca pentru Locuinte (HVBpL) strives to promote, as Romania's second housing bank, which addresses individuals, not companies.
"The main segment of our clients uses the money to renovate or modernise their dwellings," says HVBpL president Petre Tulin. About 70 per cent of contracts are signed for these purposes. "This makes sense in Romania, as about 95 per cent of all houses are owned. The problem with these houses is that they are under EU-acceptable standards."
Raiffeisen also has a similar bank, while, according to the president, there is a rumour Erste, owners of market leading bank BCR, will open a housing bank in Romania in 2008.
HVB Banca pentru Locuinte
Housing bank
■ Total assets: 13 million Euro
■ 2006 total volume of deposits: 1.8 million Euro
■ 2007 forecast: 4.8 million Euro
At the end of 2006 HVBpL had 11,000 clients, and this year sees signs of increase in clients and the quantities of money attracted. "This year the number of accounts has increased by between 50 and 100 per cent in the first eight months," says Tulin.
The aim for 2007 is to reach 20,000 contracts signed and to attract up to seven million Euro from almost three million the previous year.
Draexlmaier: EU accession sees cost rises across board
Car parts manufacturer Draexlmaier Group relocated in Romania in 1993 to become one of the largest local German investors in manufacturing. However, the fall-out from EU accession is changing the motivation for many firms to outsource or expand to Romania.
"Ever since Romania joined the EU, we have had to cope with rising energy costs, human resources costs and service provider costs," says Ferdinand Zilcher, country manager of Draexlmaier Group Romania.
Draexlmaier Group Romania
Automotive supplier manufacturers
■ Locations: Satu Mare, Timisoara, Pitesti, Codlea, Hundeoara
■ Employees: 18,500
■ Total investment: around 220 million Euro
■ 2007 investment forecast: 30 million Euro
■ 2006 turnover: 150 million Euro
■ 2007 forecast: 175 million Euro
Rising workforce costs of 15 to 30 per cent were higher than the company had envisaged. "We have noticed a sharp rise of expectations from Romanian employees after the country joined the EU," Zilcher adds.
To cope with the situation, the automotive supplier has increased productivity in Romania, but this has not yet been able to compensate the entire cost increases. The firm still expects to increase its turnover by 25 million Euro to 175 million Euro this year. At present, Draexlmaier is producing electrical and testing systems, interiors, trim parts and elastomers in Romania.
Automobile Bavaria: high interest for new cars boosts competition
With the recent takeover of Craiova's car plant by US giant Ford, Michael Schmidt, general manager of BMW importers Automobile Bavaria, says this will positively impact on the market segments targeted by Ford if the production is meant for the internal market. "We can only salute the fact that the car market in Romania is becoming more professional, because the positive effects are felt on all segments, including the premium, where we are active," he says.
Automobile Bavaria's imports include the BMW range, the Mini brand and BMW motorbikes in Romania and sales in the first seven months of 2007 were over 1,100.
As the sole representative of BMW in Romania, Automobile Bavaria's new investments include the final construction of two MAN headquarters in Bucharest and Brasov this year and a BMW showroom with service and warehouse for spare parts in Militari, west Bucharest. Work has started in Cluj-Napoca on a new sales centre for BMW and MAN for Autotransilvania, to be completed this year.
Bucharest's annual car fair SIAB in Otopeni this month will see the local launch of BMW M3, BMW Series 1 Coupe, BMW Series 6 and Mini Clubman.
Automobile Bavaria
BMW representative for Romania
■ 2007 seven-months sales: 1,112 units
■ Most sold: BMW Series 3, X3, X5, Series 5.
■ 2006 turnover: over 100 million Euro
Beiersdorf: still unexploited sales per capita in Romania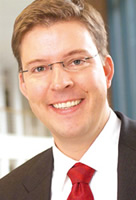 Cosmetics sector leader Beiersdorf is more than content with its business figures in the last two years in Romania. Aided by skin and beauty care brand Nivea, Beiersdorf's Romanian affiliate posted a turnover of over 30 million Euro last year.
"In 2006 and 2007 we have been developing stronger than the market we are active in," says Erik Hageleit, general manager of Beiersdorf Romania. Newly appointed to Romania, Hageleit explains one his main focuses is to bring information to the Romanian consumers about cosmetics sectors that are under-developed, such as male face-care.
The cosmetics market in Romania has potential compared to other European countries in increasing sales per capita, especially in the rural areas.
"The Romanian consumer is very, very beauty orientated, has a very sophisticated and enjoyable approach towards cosmetics," says Hageleit. "We experience them to be very well informed and very demanding."
Beiersdorf Romania
Cosmetics company
■ Brands include: Nivea
■ 2006 turnover: 30 million Euro
Fuchs: finalising plans for production
Spice consumption is increasing and the market is growing, says Jens Bachmeier, general manager of spice brand market leaders Fuchs Romania.
Fuchs last year announced plans to build a five million Euro production unit in Romania. This is "on the way to be finalised" according to Bachmeier.
"Romania is a good place to position our new production site for this region," he says. Sales are up by almost a third for the market leader and a target for Fuchs is to further expand into the food industry. "So far we have concentrated on the use of spices in households as well as in the gastronomic area," says Bachmeier. "Since last year we have targeted the local food industry with good results."
Fuchs Condimente
Spice brands 'Fuchs'
and 'Cosmin'
Entered the Romanian market: 2001
Sales: up 29 per cent on the same period last year
Norr Stiefenhofer Lutz: high-end manufacturing to rise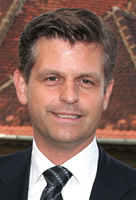 In law, Norr Stiefenhofer Lutz has seen a strong increase in banking and finance and real estate in 2007, more M&A transactions, greenfield investments and litigation.
The company, one of the top three legal firms in Germany, has advised investment funds and real estate financing, while a new area of massive activity is insurance.
"In the last five years, German companies picked up speed," says partner Jorg Menzer. "Instead of enlarging German factories, lines of production have moved to Romania."
Menzer believes cheap labour will decrease in Romania and the country will cease making generic products or stay as a source of cheap manual work. "There will be a tendency to developing high-end manufacture goods," he says.
But companies will not move all their key manufacturing activity to Romania, because the country does not have a limitless supply of skilled labour. "Romania has a lot of people available, but they are not trained," says Menzer. "The further you go into technology-driven production, the bigger the problem is."
German retail is making strides into the shopping malls and high streets, but there is a real lack of clothing chains. "The next stage will be department stores," says Menzer.
"More chains will open directly, not through franchises and not only from Germany."
However, one problem is that department stores cannot find good locations. There is not enough retail space. There is virtually nothing on high streets and malls are yet to be realised.
Norr Stiefenhofer Lutz
Attorneys-at-law
■ 24:4 lawyer to partner ratio
THI Audit
■ Financial advice, tax, audit and bookkeeping
Schindhelm:
real estate helps boost 50 per cent increase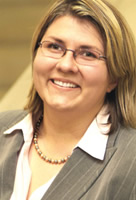 In its second year in Romania, German-based law firm Schindhelm law sees a 50 per cent increase of turnover on 2006.
Boosted by important transactions in real estate and mergers and acquisitions, this is set to increase in 2008, argues managing partner Cristina Daianu.
Schindhelm
Law firm
■ Set up in Romania: March 2006
■ Employees: seven
■ Focus: real estate and construction
Business-wise, Daianu says the firm's expectations for its operations on the Romanian market have been fulfilled. "Our clients are strategic or financial players, from various jurisdictions," says Daianu. "[Our] major current challenge is probably one which almost all companies are facing currently in Romania, the fight for talent." Romania now sees an increased interest from German investors, and Daianu says Greenfield is still the preferred vehicle for investment.
"More acquisitions (also in the real estate area) can be noticed," she adds. "But retail remains probably the sector where most German investments are represented."
Siemens: modernising Romania's power grid
Using an investment effort of 22 million Euro, Siemens last month delivered the Fundeni 220/110kV substation to Romania's national power grid Transelectrica.
Located in east Bucharest, this is an important net point to the national power system for the supply of Bucharest, supplying about one quarter of electricity to the capital.
Siemens Romania
Transportation, information and communications, power,
automation and control, medical business
■ 2006 fiscal year sales: 290.3 million Euro
■ Employees: 3,700
"The modernisation of the Fundeni station is part of Transelectrica's programme to modernise all key-power stations in Romania's energy system to increase safety and meet operating standards of the Union for the Coordination of Transmission of Electricity (UCTE)," says Siemens Romania general manager Adrian Baicusi.
Siemens acted as general contractor for the turnkey project, financed 95 per cent by the World Bank.
Carpatcement: cement market to rise by a fifth
Having invested over 300 million Euro to date in Romania, cement producer Carpatcement Holding says the total level of investments this year for its three Romanian divisions will rise to 40 million Euro.
Carpatcement Holding
Cement manufacturers
■ Plants: Moldocim Bicaz, Casial Deva and Romcif Fieni
■ Total investment: more than 300 million Euro
■ 2006 turnover: 280 million Euro
"The most important investment this year was completed at our plants in Deva and Bicaz, so that the primary fuel we use is coal," says general manager Mihai Rohan.
The company has also invested in alternative fuel use and installing equipment to monitor gas emissions and dust-clearance installations in Fieni and Deva, as well as a new bulk cement loading installation in its Fieni plant.
Rohan says estimations point to an increase of up to 20 per cent in the total volume of Romania's cement market this year.
"This is mainly owing to the development of residential projects and to the launch of some large infrastructure projects," he adds.
DHL: leading in the air express sector
Market leader in air express DHL now has 40 per cent of the market in this 50 million Euro sector. Domestic couriering is also in an upswing. Gian Sharp, DHL country manager for Romania, says this market is worth 80 million Euro.
"Now we have a three to four per cent market share of the domestic courier market," says Sharp. "This is a dynamic sector witnessing 25 per cent year on year growth."
DHL Romania
International couriers
■ Present in: 16 cities
■ Employees: 400
■ Vehicles: 250
■ 2007 turnover: up 25 per cent on same year-ago period
But at present DHL does not have plans to make any local acquisitions.
An international courier firm can act as a barometer for the level of activity of different foreign investment sectors in a country. Sharp has seen a discernible increase in trade with Germany, particularly in shipments. "In the last two to three years we have seen a reduction in textiles, although higher end clothing is still strong," says Sharp. "Hi-tech is on the increase and car manufacturing is booming."
Bayer: looking to invest in pharma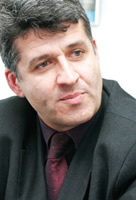 With core competencies in health care, nutrition and high-tech materials, Bayer has all three sub-groups active in Romania.
The material science division produces plastic materials, a crop science division produces pesticides and the health care division includes the OTC business Bayer took over from Roche and a diagnostics division.
Bayer
■ Sub-groups in Romania: Bayer CropScience, Bayer HealthCare and Bayer Material Science
■ 2006 turnover: around 50 million Euro
■ 2007 forecast: 70 million Euro
Country manager Laurent Perrier argues that all three activities performed very well owing to the market and the company's dynamics.
"In Europe, Romania is an attractive market, despite difficulties which can be found at any level: administration, business environment or regulatory authorities," he says.
Perrier says Bayer wants to invest in the pharma business in Romania. "With the integration of Schering, we rank in the top 15 in Romania in terms of sales," he adds. "OTC is a very dynamic market in Romania and the next two years may see one big acquisition in Romania."
Carl Reh: taking lead in imports
With fears that Romanian wine will suffer in competition with cheaper wine from the EU and the New World, domestic producer Carl Reh winery has decided to also import leading foreign brands itself.
As well as bringing in Reh Kindermann's brands from Germany, such as Black Tower and Bend in the River, Carl Reh is importing Australian Foster's Group names such as Lindemans and Penfolds as well as California's Gallo brand. "We were waiting for 2007," says general manager Rodica Capatina. "Now it is much easier to import straight from our warehouses in Europe."
Carl Reh winery
Part of Reh Kinderman
■ Local brands: Val Duna, La Cetate, River Route
■ 2006 turnover: 3.5 million Euro
■ 2007 forecast: four million Euro
With its Romanian brands, Carl Reh is selling Val Duna in the hypermarkets and La Cetate and River Route for restaurants and hotels. She argues that "all brands" are growing and the firm wants to develop other brands for discrete segments. Consumption of these brands has grown to 50 per cent for the domestic market, and 50 per cent for export. Capatina expects this to increase to a 75 per cent domestic consumption. For Romania, 40 per cent of the wine market is tied up in Bucharest. For her, young people are not drinking wine. "They do not start to taste until after 25 years of age," she says. Carl Reh has 200 hectares of vineyard at present. 150 of these are in production. Next year the company plans to start planting further 100 hectares, over two to three years. At a cost of 20,000 Euro per hectare, this could mean up to a two million Euro investment in agriculture.
Prince Stirbey:
youth turning on to wine
More young people are consuming the Prince Stirbey wine brands, argue Baron Jakob and Baronin Ileana Kripp, who run a boutique vineyard from their Dragasani base.
The Kripps have witnessed an increase in 25 to 30 year-olds choosing their wines to drink – many of whom are coming directly to the vineyard to sample and purchase.
Some are buying bottles for weddings and are looking for a home-grown premium product, while others are interested in the wine-making process itself.
Many of these young people have a higher disposable income than the elder generation and work with foreign colleagues, so are more open to an exchange of new ideas. "Stirbey has a strong image and brand," argues Baron Kripp. "It has a modern label and is a sign of sophistication."
But this is not what the micro-company expected when it begun in 2001. The company's business plan to export was upset by Romanian consumers, who now account for 70 per cent of customers. "Six years ago the wine market was worth nothing," says Baron Kripp. "But it has increased in parallel with economic development."
Prince Stirbey sells to restaurants and hotels, as well as some specialised wine stores. In the premium segment, Baron Kripp has "not yet" experienced competition from the new world and the dropping of EU trade barriers.
Prince Stirbey
Dragasani-based wine producer
■ 2006 production: 60,000 bottles
■ 2007 production: 80,000 bottles
Lufthansa: soon to be flying to Sibiu
German airline Lufthansa celebrated 40 years of continuous activity in Romania with an increase of 24 per cent in the number of flight over last year.
From Bucharest, Lufthansa operates 21 weekly flights to Munich, 21 to Frankfurt and 12 to Dusseldorf. The carrier flies from Timisoara to Munich 12 times a week. Sibiu will soon become Lufthansa's third destination in Romania. "During all this time we have become known as an important player on this market and shown our commitment to the region," says Romania and Moldova general manager Stefan Lau. He adds that Lufthansa flew 23 per cent more passengers in 2006 than in the previous year. In the first five months of this year, 43 per cent more people used the airline than in the year-ago period.
Lufthansa
German airline in Star Alliance
■ Operates 66 weekly flights through Bucharest and Timisoara
■ Sibiu to become the third local destination
Business interviews by Corina Mica,
Ana Maria Nitoi and Michael Bird