Schneider Electric partners with ArcelorMittal on low-carbon steel to reduce the environmental impact of its products
Posted On November 17, 2023
---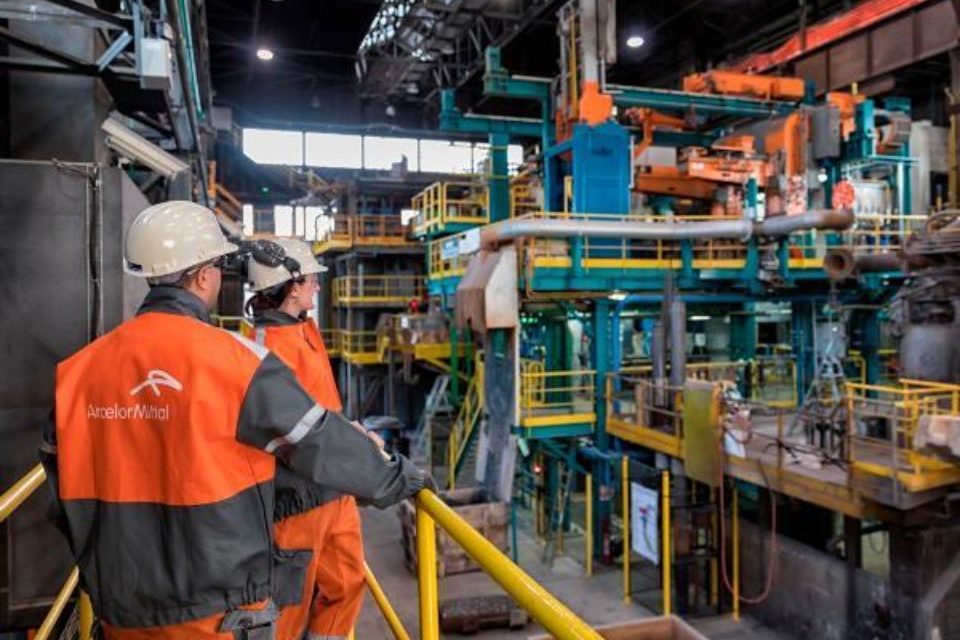 ArcelorMittal, the world's leading steel and mining company, and Schneider Electric, the leader in the digital transformation of energy management and automation, announced a partnership whereby ArcelorMittal will supply Schneider Electric with XCarb® recycled and renewably produced steel for its electrical cabinets and enclosures.
Produced at ArcelorMittal's site in Sestao, Spain, XCarb® recycled and renewably produced steel is made using a very high proportion of recycled steel in an electric arc furnace, powered with 100% renewable electricity. This results in CO₂ emissions which are close to 70% lower than the same product made without XCarb® recycled and renewably produced steel.
ArcelorMittal's XCarb® recycled and renewably produced steel will be used by Schneider Electric to manufacture the new PanelSeT SFN floor-standing enclosures built to protect large electrical panels for industrial automation, power distribution and electronic applications. As these enclosures are built to withstand tough operating environments, the XCarb® recycled and renewably produced steel is also coated with Magnelis®, a metallic coating offering high corrosion protection.
The partnership is the result of several months of technical partnership and collaboration between ArcelorMittal Steel Services Centre Europe and Schneider Electric, to find the right grade of steel and coating for the project. Earlier this year, Schneider Electric announced the opening of a new roll-forming workshop at its Sarel factory in Alsace, France to prepare the low-carbon emissions steel enclosure parts that are assembled at Schneider's Capellades factory near Barcelona, Spain. The low-carbon emissions steel used in these plants is supplied by ArcelorMittal Steel Service Centres Europe from its distribution centre in Reims, France.
"At Schneider Electric, sustainability is at the core of our mission, driving us to innovate and create a more sustainable future. We call this Electricity 4.0, meaning the integration of digital technologies with electrification for sustainability. In this effort, we recognize the power of partnerships to make an even greater impact on our journey to net-zero," said Rohan Kelkar, Schneider Electric's Executive Vice-President of Power Products Division.
Speaking about the partnership with Schneider Electric, Cédric Bouzar, CEO ArcelorMittal Downstream Solutions, said: "We are proud to be a partner and supplier to Schneider Electric, especially given the company's leadership on sustainability and the reduction of CO2 emissions in its value chain. Many people across ArcelorMittal have contributed to the success of this collaboration, which has resulted in XCarb® recycled and renewably produced steel being part of a new, low carbon-emissions product. We at ArcelorMittal Downstream Solutions look forward to working with Schneider Electric on more projects of this kind, in the future."
---
Trending Now