Kostas Fiakas, INFORM Lykos: "Companies should invest in Processes Automation and Virtual Assistants"
---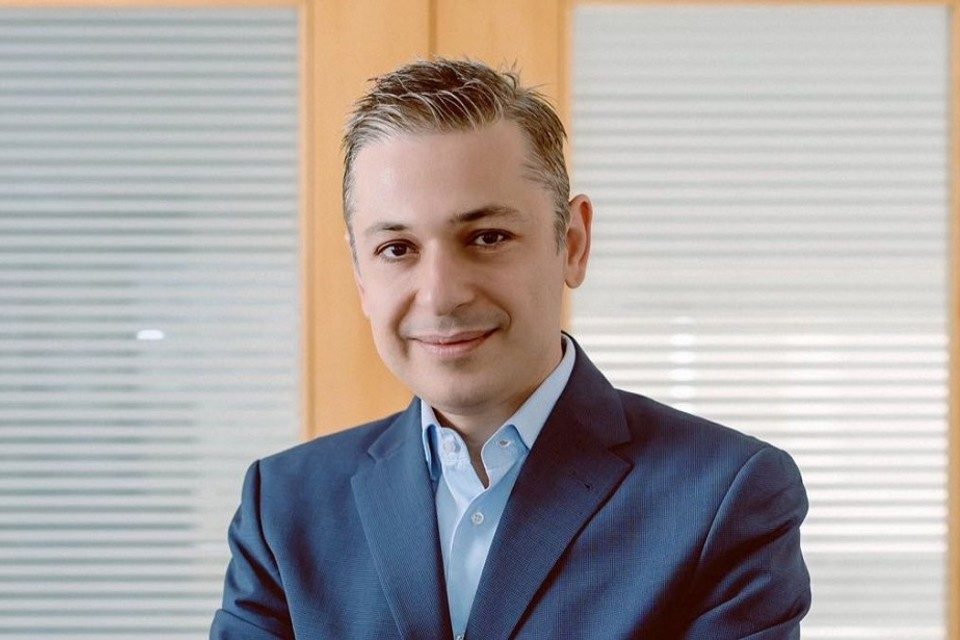 "The keys to success for banks and fintechs are to prioritize customer experience, leverage data, understand your customer and enable retention, and be agile and responsive to changing market needs. Both banks and fintech companies need to have the ability to adapt to changing customer preferences and demands. They should focus on improving the customer experience and offering value to their customers," Kostas Fiakas, Group Chief Strategy Officer at INFORM Lykos, member of AUSTRIACARD Group told The Diplomat-Bucharest. "Companies should invest in Processes Automation and Virtual Assistants as these technologies can help automate repetitive and time-consuming tasks, improve efficiency, reduce costs, and enhance customer experience."
How is digital transformation impacting the financial ecosystem?
Digital transformation is having a significant impact on the financial ecosystem, allowing customers to access financial services more conveniently and efficiently than ever before. Banks and financial institutions are now taking advantage of mature technologies, such as ID Verification, KYC/KYB, Enterprise Content Management, Virtual Assistants, Processes Automation, Collaboration & Engagement tools, Electronic Registered Communications enabling the development of new business models, payment methods, and financial products that were once unimaginable.
What are the keys to success for banks and fintechs?
The keys to success for banks and fintechs are to prioritize customer experience, leverage data, understand your customer and enable retention, and be agile and responsive to changing market needs.
Both banks and fintech companies need to have the ability to adapt to changing customer preferences and demands. They should focus on improving the customer experience and offering value to their customers. In addition, they should regularly explore new opportunities and partnerships that can help them stay competitive in the market.
Why should companies invest in RPA and Virtual Assistants?
Companies should invest in Processes Automation and Virtual Assistants as these technologies can help automate repetitive and time-consuming tasks, improve efficiency, reduce costs, and enhance customer experience. Furthermore, they can help free up valuable time for employees to focus on more complex tasks and provide personalized services to customers.
Investing in Robotic Process Automation and Virtual Assistants can help companies to streamline their operations and improve efficiency.
Processes Automation allows businesses to automate repetitive tasks, including Data Capture and Data Entry, allowing employees to focus on higher value tasks.
Virtual assistants can provide personalized customer service and support, allowing businesses to provide faster and more efficient service to their customers, especially during peak hours, using information as well from knowledge bases and customer service.
What are the challenges of implementing new digital solutions in the current economic context?
Implementing new digital solutions in the current economic context can be challenging due to factors such as budget constraints, lack of technical skills, and resistance to change. Companies need to have a clear strategy and plan in place, communicate effectively with stakeholders, and prioritize investments in digital solutions that can create tangible value and generate return on investment.
How do you see the evolution of the fintech sector in the upcoming years?
The fintech sector is likely to continue its rapid growth and evolution in the upcoming years. Digital payment solutions, developing the go-to open architecture for building the next generation of financial services, Blockchain technology, Advanced Analytics and Web 3.0 Apps will continue to drive innovation, and new players will continue to enter the market. However, as the sector matures, competition and regulatory pressure are likely to increase, and some fintech companies may struggle to maintain profitability and differentiate themselves from their competitors, considering the competition as well from traditional banks.
The fintech sector is expected to continue growing significantly in the upcoming years, due to increasing adoption of digital payments, mobile banking, and other innovative technologies to the non-Banking industries, with Embedded Finance Models and Solutions.
---
Trending Now