Andreea Negru, ADAA: "Financing plays a crucial role in the development of entrepreneurial businesses"
---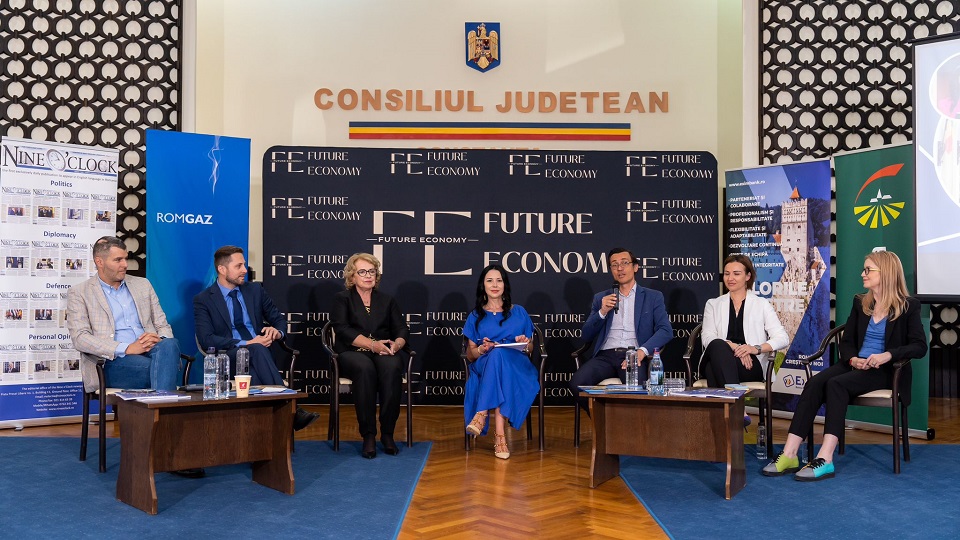 Financing plays a crucial role in the development of entrepreneurial businesses, say the representatives of the business environment from Constanța and the south-eastern region of the country who participated in the "Financial Education for Economic Development and Business Growth" Conference, organized by the Association for the Development of Local Entrepreneurship ADAA and Ziarul News, in partnership with the Constanța Chamber of Commerce, Industry, Navigation and Agriculture (CCINA).
The topics of discussion focused on financing solutions for entrepreneurs, the absorption of European funds, the improvement of financial education in the south-eastern area of Romania with the aim of increasing business and the economic development of the region. During the meeting, in addition to the above topics, there was also talk about digitalization, a priority through the National Recovery and Resilience Plan, as well as the strategies of managers and entrepreneurs in the relationship with credit institutions.
"Funding plays a crucial role in the development of entrepreneurial businesses. So, it is important for entrepreneurs because they need capital to start and grow their businesses. Adequate financing gives them the resources to fund their ideas, acquire their assets, expand their operations, and promote their products or services. Basically, entrepreneurs need initial capital to turn their ideas into reality, to grow their business, for innovation, research, recruitment, and talent retention and, finally, to overcome obstacles and risks", said Andreea Negru, Founding President ADAA.
Florin Jianu, president of the National Council of Small and Medium Private Enterprises in Romania (CNIPMMR), present at the debate, supported the importance of accessing European funds for SMEs for business growth.
"For small and medium enterprises, the main opportunity is related to obtaining a grant from European funds. This is the main message I want to convey to the representatives of SMEs in Romania. Accessing European funds for business development, digitization and human capital development represents the chance of sustainable business growth for any entrepreneur. The new operational programs, employment programs should be opened as soon as possible, precisely to help employees and entrepreneurs develop their human resources in companies", claimed Florin Jianu. His lordship suggested the need for employer organizations to work with chambers of commerce, local public authorities to open investment attraction offices in all corners of the country.
"I believe that such an approach is, in fact, the future, the key to change in the counties. Things evolve, and partnerships between public authorities and private structures must develop. I see a very good collaboration between the CCINA and the patronage of SMEs in Constanța, and this is what I would like to see in every county in Romania, respectively at the national level – a better collaboration between all the important factors in the business ecosystem in Romania, because only together I think we can generate valuable projects and ideas", concluded the president of CNIPMMR.
Prior to the meeting in Constanța, two events took place in Bucharest and Brașov within the national project "Financial education for economic development and business growth".
---
Trending Now