Financial education at entrepreneurial level – the key to business success
---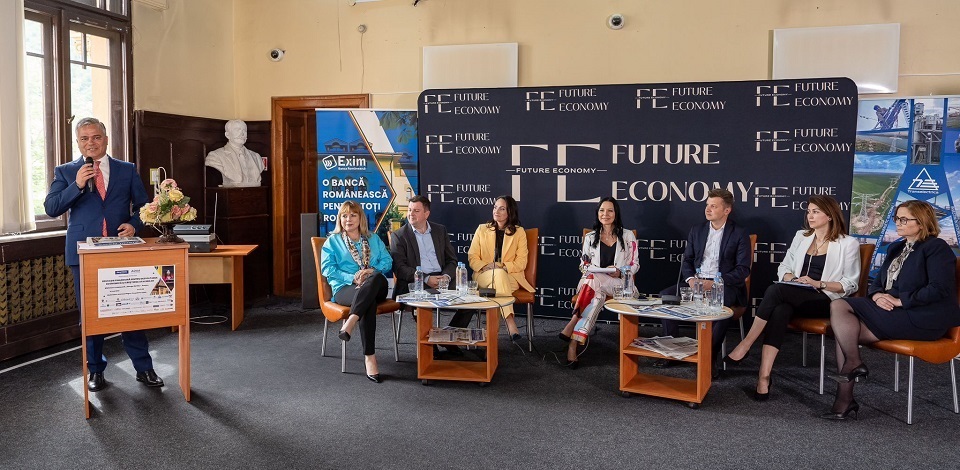 "When we talk about financial education at the individual level, the lack of it affects personal or family well-being, but when financial gaps are manifested among entrepreneurs, the consequences are serious, because they reflect on the economic performance of enterprises and affect tens, hundreds or even thousands of people", said Adrian Vestea, President of the Braşov County Council, during the "Financial Education for Economic Development and Business Growth" Conference. The event was organized by the Association for the Development of Local Entrepreneurship ADAA together with Ziarul News.
Andreea Negru, Founder of ADAA, said: "Financial education is the solid foundation on which a successful business is built. A good understanding of the financial aspects of the business contributes to its long-term stability and sustainability. Also, education in digitalization and technology is becoming essential, providing opportunities for entrepreneurs. Finally, the business environment needs support and stimulation measures to allow businesses to grow. There must also be training and education programs and projects for entrepreneurs, which will give them the necessary tools to navigate in a complex and competitive environment".
In addition to the need to support and promote financial education for entrepreneurs, the conference discussed digitization and the need to align the labor market with economic realities, topics of interest to the entrepreneurs present at the event. Another central topic was the need for companies' financing, a key element in the development and scaling of a business.
Anca Dragu, former finance minister, stated: "In Romania, but also at the European level, the biggest problem for companies is financing. Access to finance is a small company's first pain. Any bank, whether it is state-owned or private, has the same rules. Many small companies are considered unbankable. In the post-pandemic period, access to financing became even more difficult, because the states of the world, and obviously Romania was no exception, greatly increased the budget deficit. For the financier, it is much simpler, much easier, to finance the budget deficit, with zero risk. This phenomenon increases the debt, increases the budget deficit, and the private sector is taken out of the market and the banks' resources, for the most part, go to finance the state".
---
Trending Now