Nusco Imobiliara invests over 30 million Euro in new villas project near Bucharest
---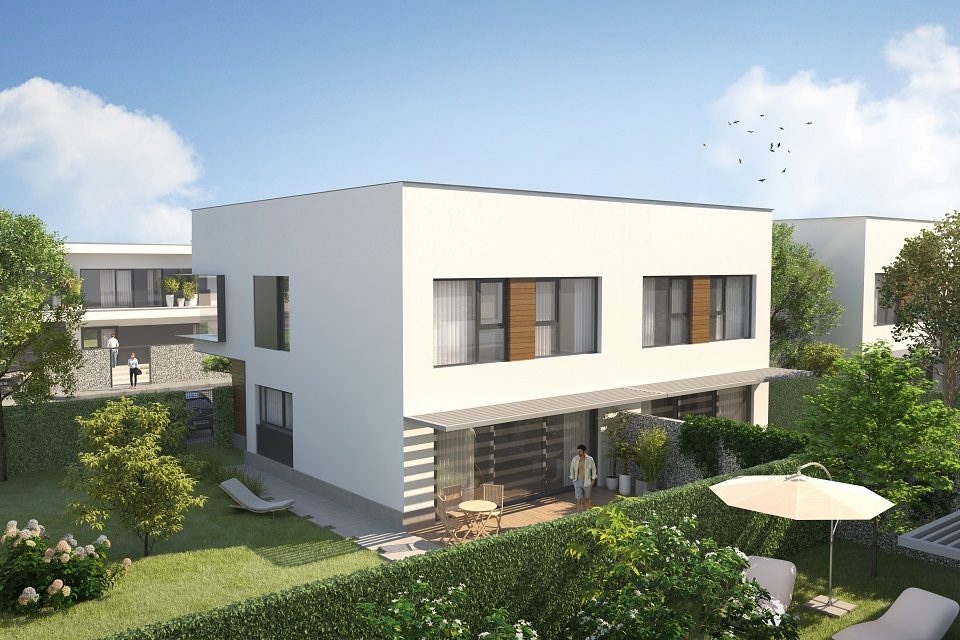 Nusco Imobiliara real estate developer begins the development of Nusco Homes, a new residential compound of villas in the North of Bucharest, in Tunari city, with an investment estimated at over 30 million Euro.
On a land plot of over 50.000 sqm, Nusco Homes will host 121 villas of six different types and is being developed in two phases. The first phase, with 52 villas, is scheduled for completion in Q2 2024, and the entire project will be ready for delivery at the end of 2025.
"Nusco Homes represents one of the biggest and most challenging for me as an architect. I was glad to be able to design a house project this time, where we used top finishes such as photovoltaic panels, heat pumps, partially ventilated facades, last technology air conditioning systems, Pinum Doors & Windows carpentry or finished deck-type terraces. In addition to all of these, we have also been very focused on the facilities of the compound, which will offer its community a park of over 2.000 sqm, alleys and green spaces, playgrounds, sports areas, dedicated spaces for pets, spaces for relaxation and socializing. Nusco Homes is a sustainable project dedicated to a select lifestyle", explains Luigi Cucciniello, Architect within Nusco Imobiliara.
Nusco Homes will also include a private kindergarten and a dedicated shopping center. "This project is the first villa project in our company's portfolio from Romania, and we are happy to develop and deliver such a complex project to the community. The local market encouraged us and gave us the confidence to start Nusco Homes, which is a compound that has absolutely all the facilities needed for a high-quality property, all of which have been thought out in all of the details", says Michele Nusco, the CEO of Nusco Imobiliara.
Nusco Homes offers the following types of villas: Tuscany, Lombardy, Campania, Sicily, Calabrian, and Sardinia, with various surfaces, each with its own carefully landscaped gardens. Full details about the benefits, facilities, and lifestyle of Nusco Homes can be found on the dedicated page of the project: www.nuscohomes.ro
---
Trending Now